This has been the coldest, snowiest winter I can remember here in coastal Virginia. And to make it worse our weather has been in perpetual tease mode. One day it is sunny and 70, the next it drops to below freezing and snow! This bi-polar, erratic behavior is about to make all of us jump ship and head to the Caribbean like I did last year! I need SPRING! So off to the grocery store I went. Yep, I said the grocery store. I love my Harris Teeter and Food Lion for fresh flowers. They never fail me for affordable fresh flowers. Let's Bring on Spring into our homes with a Fresh Spring Tabletop Garden! (This could make a perfect Easter Centerpiece too!)
Note: Use the arrow keys above to view each step in the slideshow.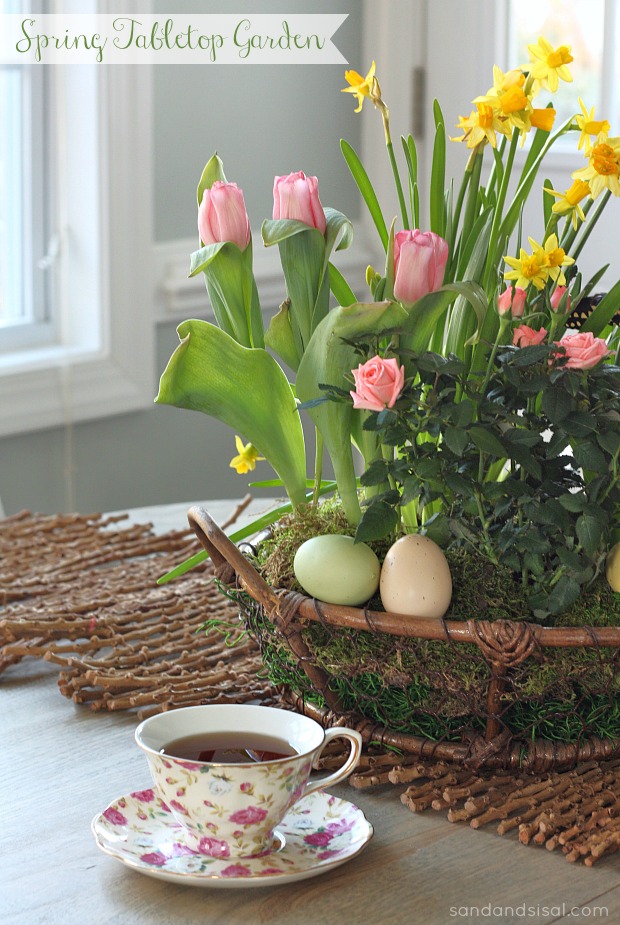 Love this post? Let's keep in touch!
Subscribe for free to have Sand and Sisal delivered straight to your inbox.