Welcome to Inspire Me Monday Linky Party! I hope you have a weekend as wonderful as I did! This past Mother's Day weekend I did something I rarely ever do, because the sheer thought of doing it sends my heart into anxiety driven palpitations….
I unplugged! Yep, no Facebook, no Twitter, no Google +, no Pinterest (gasp!)… nada. Yes, I did one Instagram, but that's it. Thankfully I have the capability to pre-schedule all social media posts (except Instragram). I can not tell you how freeing it was! Ok, don't get me wrong, I love you all, but sometimes a girl just needs to let go of the cyber world and live in the REAL WORLD for a bit.
My 4 kiddos, hubs, and I spent the gorgeous, warm (85º +) and sunny weekend boating, skiing, swimming and exploring the multitude of waterways we have her in southeast coastal Virginia.
Put it this way…. this was my view for most of Saturday and Sunday! (Note to self: time for a pedicure…)
I packed gourmet picnic lunches each day to make the holiday weekend a bit more special. The water is still a tad bit cool for me (I like it 80+), but the kids are little fishes! My kids headed to the swim platform of our boat and just as they were ready to jump in to take a dip, THIS GUY SLITHERED BY!!!! Mr. Water Moccasin (deadly venomous, aggressive and completely native to our area).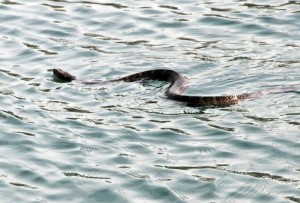 EEEEK! Let's just say the desire to swim in that area was put on hold for a few hours. But regardless of the snake, the quality time spent "trapped" on our boat with my four kids is something I would never give up! I am a very blessed mama! Happy Mother's Day to all you mama's out there!
Enough about me! It's time to show me what YOU have been up to! In case you missed any of last week's features, be sure to check them out here: 
If you are new here, let me offer 4 fabulous reasons to join Inspire Me Monday!
Follow Sand and Sisal's board *INSPIRING DIY, Decor, & More* on Pinterest.
Now it's time to link up your amazing projects! Inspire Me Monday is looking for awesome DIY projects, decor, crafts,  and recipes.
Please be courteous and link back to this post with a simple text link.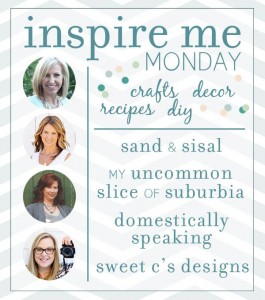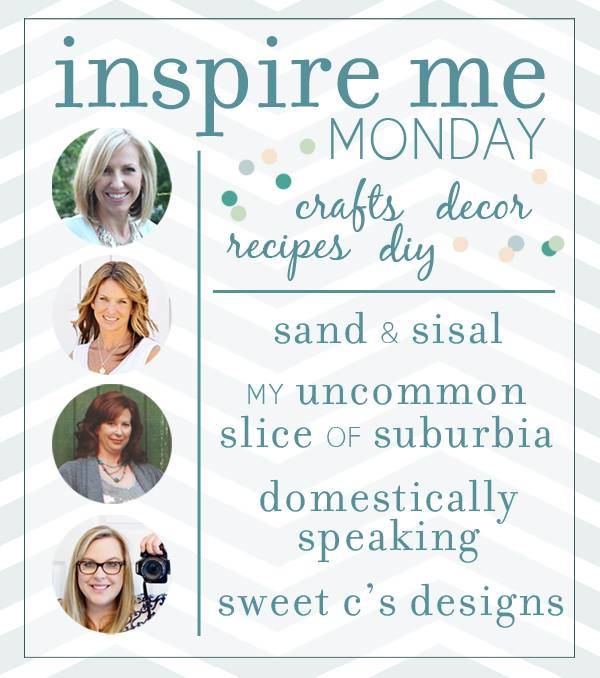 Loading InLinkz ...