No paint techniques or recipes will be taught today,
just the introspective thoughts of a woman reaching a milestone in her life.
Today I'm 40.
That number looks so foreign to me.
I knew this day was coming and I've dreaded it for a year.
WHY THE FEAR?
Will I turn into the crypt keeper at the strike of midnight?
Of course not.
What will I do?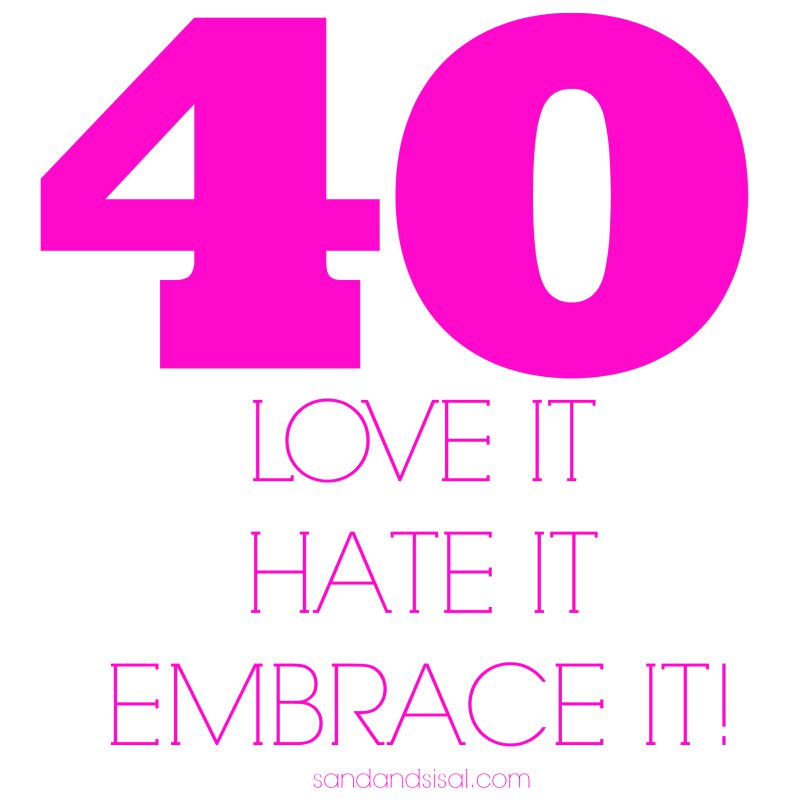 em·brace: –verb. To take or receive gladly or eagerly; willingly accept
Sounds like a plan.
Women who are 40 know who they are, know what they believe, and know what they want.
We won't settle for mediocrity, but don't expect perfection.
We are loyal to our friends and realize the value they hold in our lives.
We are more patient then our younger counterparts (for the most part).
We have developed more compassion for others because,
through experience, we know the pain of judgment.
We are honest to a fault and will speak our mind, putting you in your place if you diss us,
but we'll be the first to compliment and shower you with praise and affection.
We will complain about our wrinkles (so just get used to it).
We dance like fools in the kitchen and laugh with our children.
We wear our stilettos to the grocery store and don't care what you think about it.
We take on more leadership roles and mentor younger women.
We rediscover and utilize the talents and gifts God gave us.
We know how to love passionately.
We look forward to what life will bring us,
who we will meet,
what adventures we'll take,
and what we'll accomplish.
So how do I feel about 40?
Bring it!
I'm embracing it!
Kim