Summertime is grill time!
The Grill Master is my designated title, and I wear it proudly!
Whether it be steak, chicken, seafood, ham, or veggies, it has met it's delicious demise on my stainless steel grill!
But I've never attempted grilling bread. Yes, I said bread.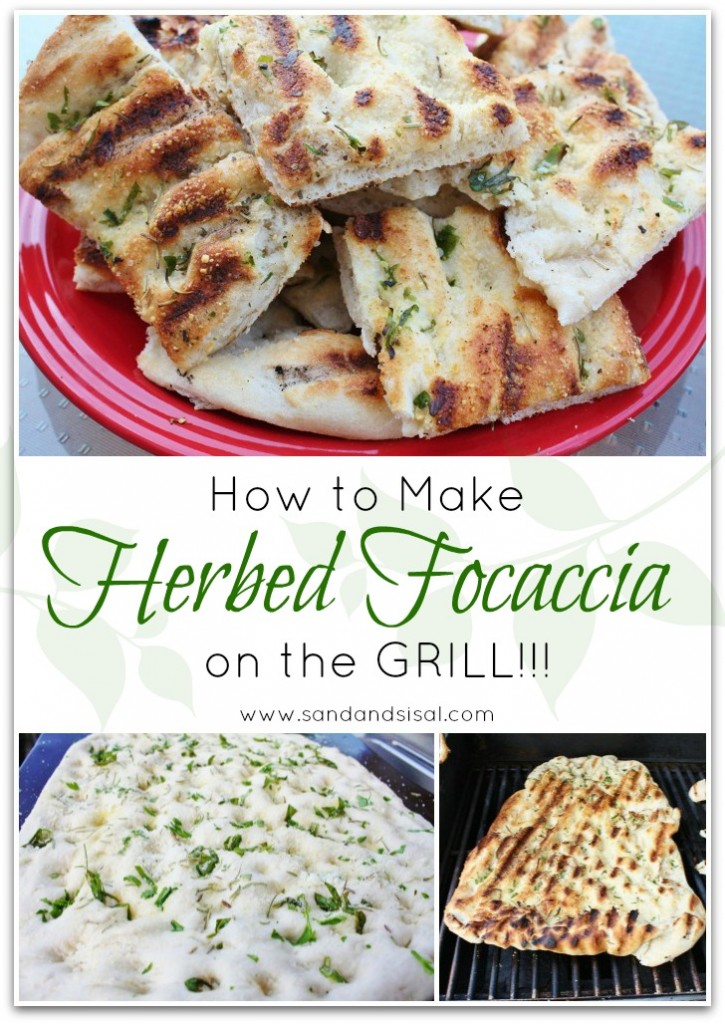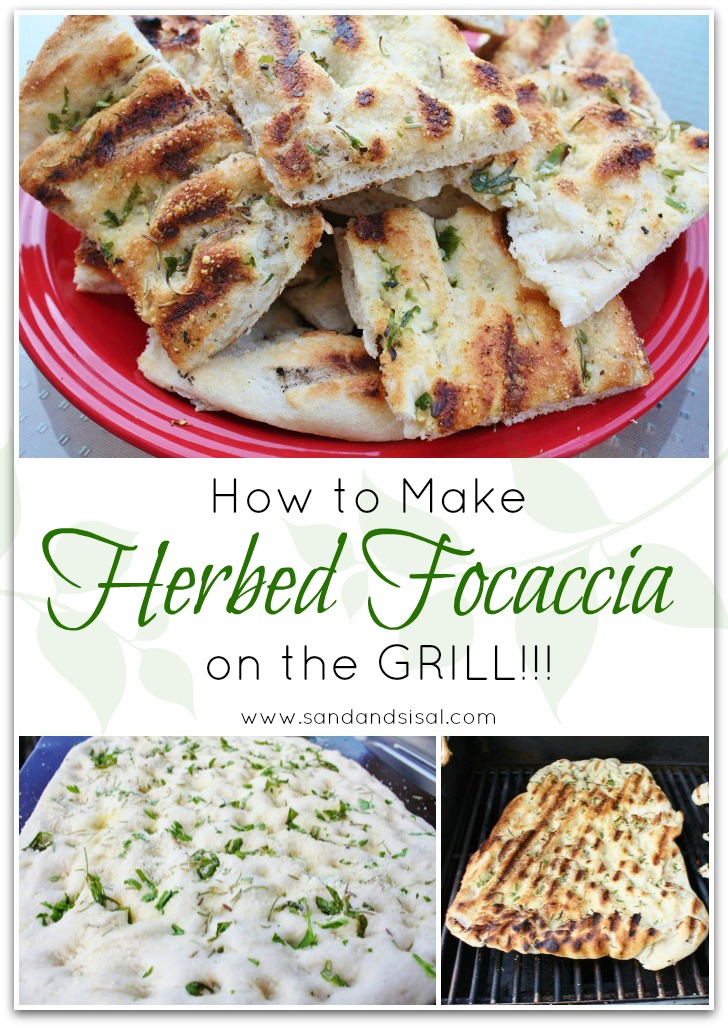 I know it can be done but I've never attempted it, nor known anyone to try it.
When it comes to truth or dare, I've always been a "dare" kind of girl. So I dared myself.
Nibbling on a slice of focaccia bread with a great antipasto plate paired with a glass of wine, sitting on the deck on a warm summer evening is sublime to me!
If you've never had focaccia, it's an Italian flatbread most often drizzled with olive oil and sea salt, and topped with fresh herbs or vegetables. It's also incredibly easy to make! Really, it's just glorified pizza dough!
In my Cuisinart food processor I sprinkled 1T. quick rising yeast with 3/4 c. warm water. I allow that to sit a few minutes then I added 3 cups of all purpose flour, 1tsp salt, 1 tsp. sugar, and 1T.olive oil. I started the Cuisinart and slowly poured in an additional 1 cup of warm water. Now this amount of water will vary depending on the humidity levels, so add it very slowly. If you need more water add it a tablespoon or two at a time. If the dough is too wet, then add more flour.  You know it is ready when the dough pulls away from the sides completely and it is not sticky to the touch but feels like a smooth, elastic balloon. Transfer the dough ball to generously oiled bowl, loosely cover, with plastic wrap or a towel, and allow to sit for a least an hour.
Once the dough is at least doubled or tripled in size, transfer it to an oiled cookie sheet and start pressing it out into a rectangular shape.
You want it to be 3/4 –1 inch thick. Now comes the fun part. Dimple time! My kids love doing this. Take your fingertips and dimple the dough. Practice piano scales on it! Get it good and dimpled.
Brush the entire surface with olive oil, sprinkle with coarse sea salt, and top with your choice of chopped herbs and garlic. I'll even sprinkle it with parmesan and ground pepper.
Slip the dough onto a preheated, hot (475-500) grill. I recommend oiling the grill before you preheat it.
Flip it over the grilled focaccia after approximately 5 minutes. You want to see grill marks but not burnt bread. Then grill for another few minutes. Allow to cool a bit and cut and serve.
Grilled focaccia is so much easier than it sounds, and is so quick that I know you will soon give it a try and it will become a new family favorite!
Enjoy!
Kim