I've seen a few homes where it looks like Cupid exploded all over! If a room covered in fluffy pink and red hearts works for your home, then I applaud you. For me, I think my hubs and sons would rather move into a hotel for the month of February. But who wants to be a Valentine Scrooge? Not me! There has to be a more subtle way we can decorate our homes in celebration the month of LOVE? Right?
Welcome to the 2nd Pin-tastic Tuesday, or more honestly called My-Insomniatic-Pintastic-Tuesday. If you missed the 1st Pin-tastic Tuesday then click here to see what my sleep deprived brain is referring to). Last week's pins were all about Coastal Cottage Chic and this week I've pulled together some beautiful ways you can decorate your home by adding Neutral Valentine's Décor.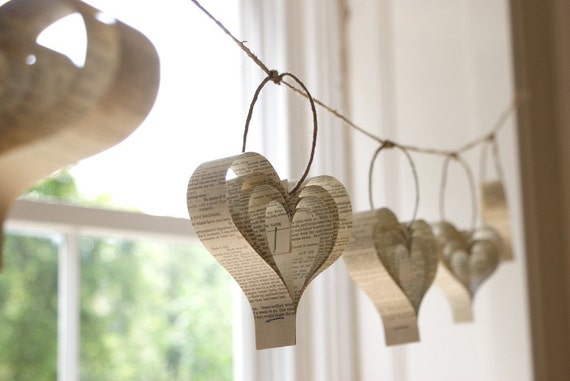 Shakespearean Paper Heart Garland via Etsy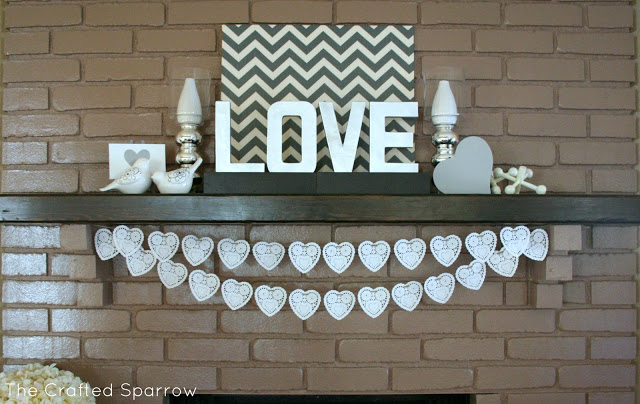 The Crafted Sparrow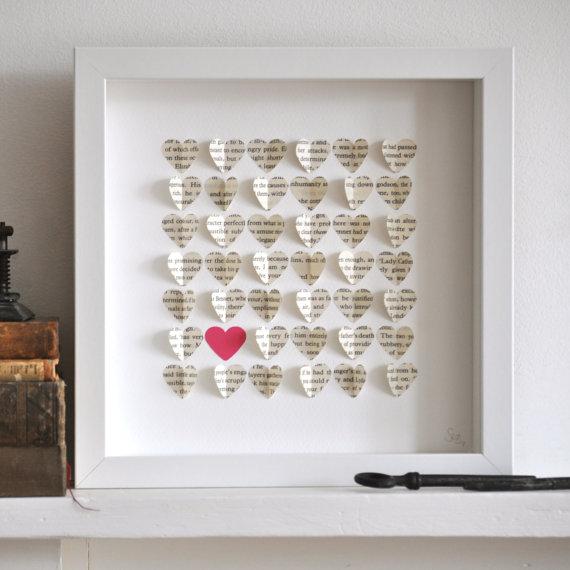 Sarah & Bendrix (original link no longer available)
A Fresh Green Valentines Display via Sand & Sisal
Valentine's Lemon Mantel via Home Stories A to Z
So what do you think? Are you still a red and pink die hard fan or does neutral Valentine decorating appeal a bit more to you now?
I'd love to have you follow along with me on PINTEREST if you aren't already!
Happy Pinning fellow Pin-Addicts!
*Note: The images above were found on Pinterest but I believe in crediting the original source when ever possible. To visit the original sources, click the links below each image. Thanks!
Kim
Join me on FACEBOOK, TWITTER, PINTEREST, G+ or SUBSCRIBE.