Who's up for a little shopping? How about at HomeGoods?
As a HomeGoods Stylescope Blogger, I'll be shopping for items that are part of the "Set Sail Style". You can follow along with me starting at 10 am EST on Instagram #ShopWithKim  #Stylescope.
Help me choose some items and give me your feedback!
THEN ON FRIDAY I'll be giving away HomeGoods gift cards to a lucky reader so you can go and do some shopping too!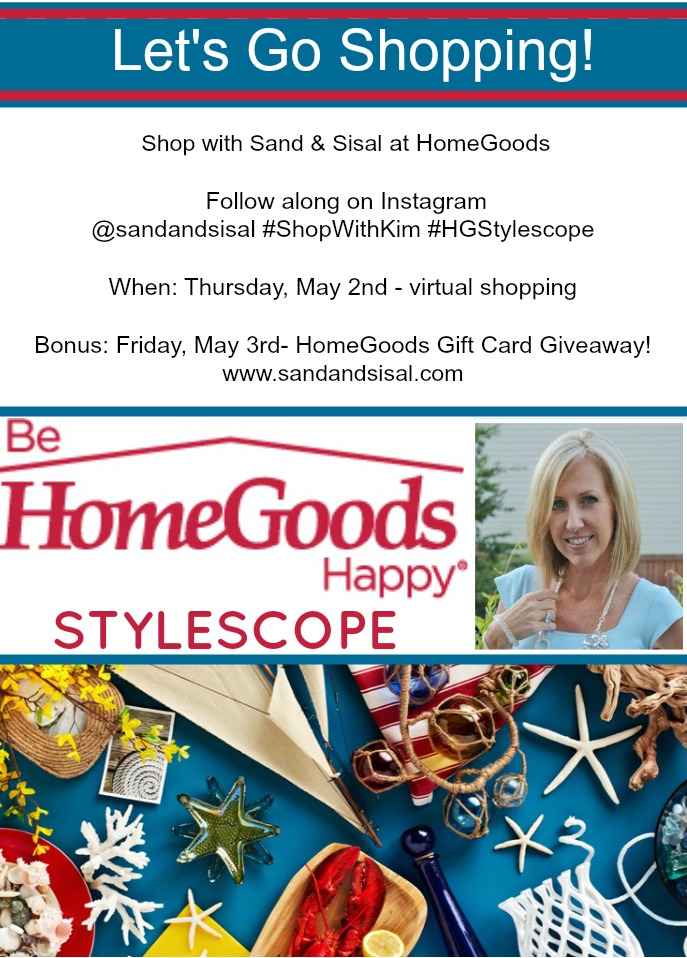 Let's have some fun together!
KIM