Need some help prepping for your 2014 DIY projects? Put safety on your list with a Twitter chat and a giveaway!
I am teaming up with my sister Beth from Home Stories A to Z  and 3M DIY who will share our safety tips. YOU ARE INVITED to tune in to our Twitter chat this Thursday Jan 30 at 2pm EST and participate for a chance to win one of 3 Safety kit giveaways! (ps… those WorkTune Ear Phones are AWESOME! I hook my iPhone into them or tune into my favorite station…. or put them on when I want to tune out my arguing children. Hee, hee)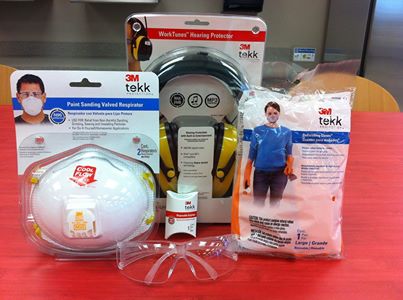 Don't' miss it!#3MDIYChat #3MDIYSafety Follow us here: http://bit.ly/1frqjFt
Follow each of us on Twitter:  @SandandSisal  @HomeStoriesA2Z  @3MDIY
NO PURCHASE NECESSARY. Ends 1/30/2014. Void where prohibited. For Official Rules, visit http://bit.ly/1mPAHJs
Hope to see you there!
KIM