This post brought to you by Brita. All opinions are 100% mine.
Ok, I'm in a bit of a total panic! In less than one week, my oldest leaves for college for the first time ever! (SOB!) I am not ready at all emotionally, but in the department of  Back to College Essentials… I am ready! Target & Brita® have helped make our dorm room shopping a bit easier and they want to give one Sand & Sisal reader a Target Gift Card! Woo hoo!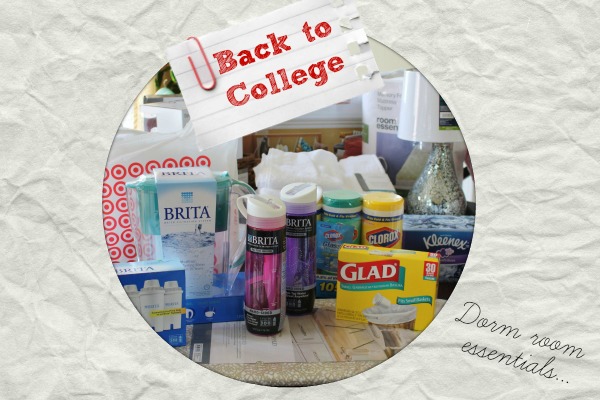 Come shopping with us! My daughter and I headed off to Target (my favorite place to shop).  We picked up a Brita® Space Saver 6-cup pitcher, available at Target.  Water in her college town is not that great tasting and this Brita® filtration system filters out tap water impurities and gives me the peace of mind that she will be drinking plenty of fresh tasting and pure water.
It comes with a cool electronic filter indicator on the lid and is made out of BPA free plastic. It fits great inside a college dorm room mini-fridge and best of all she isn't spending money on cases of disposable water bottles (or lugging cases across campus), which we all know is excessive waste in our landfills.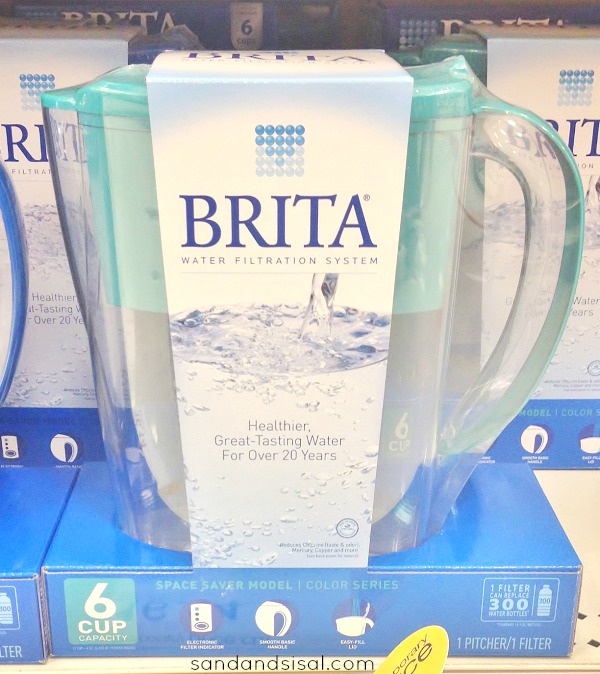 To help encourage a greener and healthier campus lifestyle on-the-go, we picked up two Brita® Hard Sided Water Bottles. One for her and one to give her new roommate, a little welcoming gift! They can add their own zero-calorie flavorings to it if they like, hopefully avoiding sugary sodas and empty calories.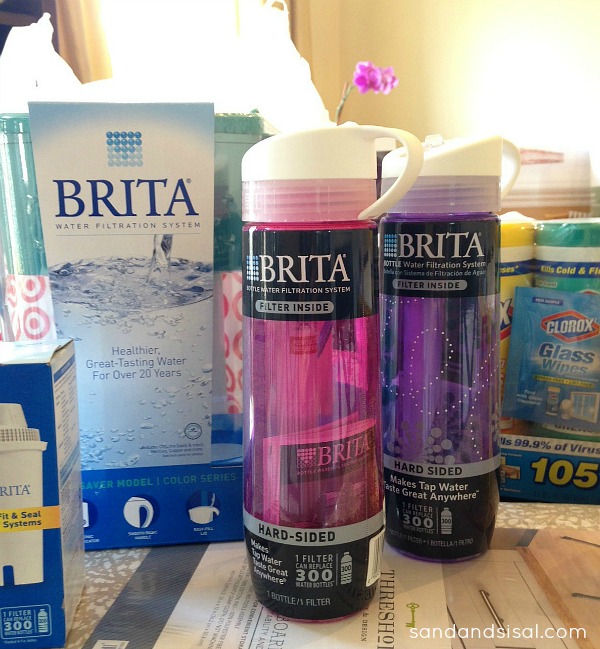 We quickly were able to fill a cart (or two) of all her dorm room needs. My youngest son (age 7) tagged along too. He absolutely adores his oldest sister and teared up a few times during the shopping spree. He is going to miss her terribly!
He asked Morgan, "If college is 4 years… then… (misty eyes & quivering lip)…. I won't see you for that long?!"
Poor, sweet baby! I thought he was going to break down right there in the middle of Target.
I almost did….. be strong Kim…. be strong…..
We quickly reassured him that we will see her a few times a month (hopefully). Her campus is not too far away. Thank God!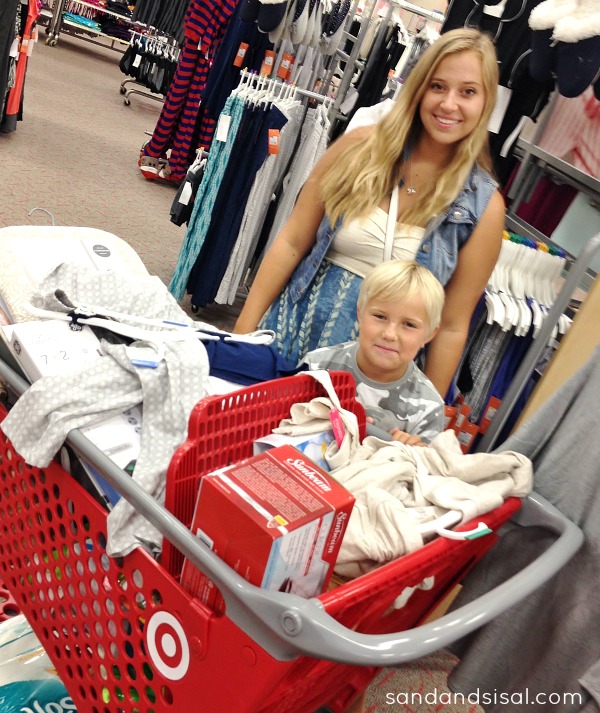 Check out our little shopping spree for dorm room back to college essentials and see some of the goodies we bought! Click the video below!
Turn up the volume! I love this song! Feel free to give it a little thumbs-up if you want to 😉
Want to get your own Brita while Back to College Shopping?
I have a $25 Target Gift Card to  giveaway!
Enter for a chance to win in the Rafflecopter form below. (Open to US residents only).