Hi everyone!  I hope you had a great weekend. We were having a bit of internet issues so the Inspire Me Monday features on Friday had to be postponed until today.  I think our modem is dying and trust me, this family of mine gets rather grouchy without their internet!
Thank you to every one who linked up last week. I chose a few of my favorite quick and easy coastal crafts that I know you will want to try. Click the links in each description to read the tutorials.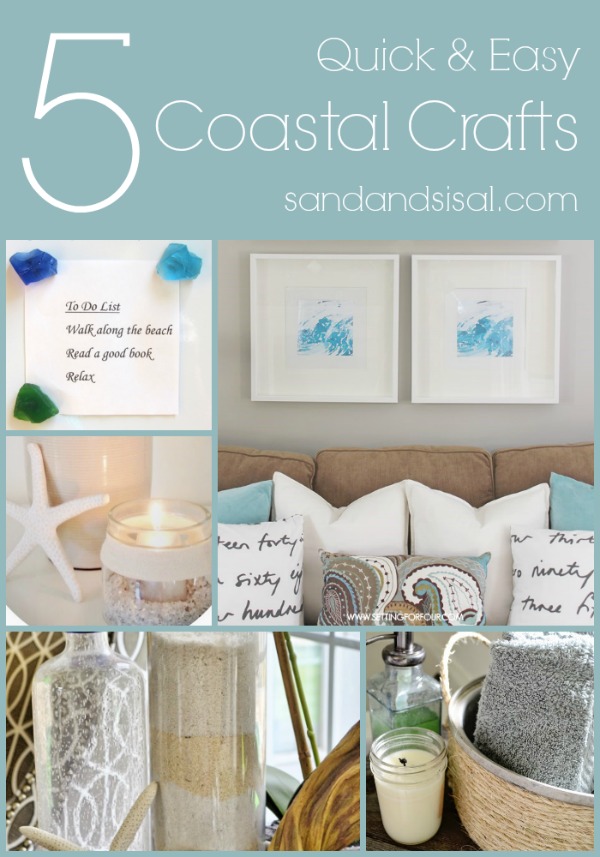 Cereus Art show us how easy it is to make these pretty Sea Glass Magnets.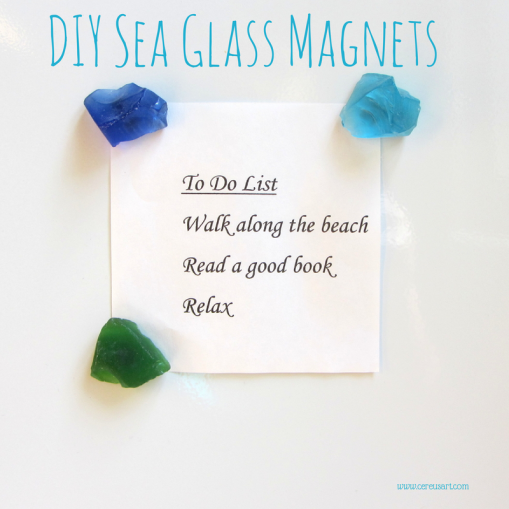 Setting for Four shows us how to make Easy DIY Watercolor Abstract Art with a fun iPhone app.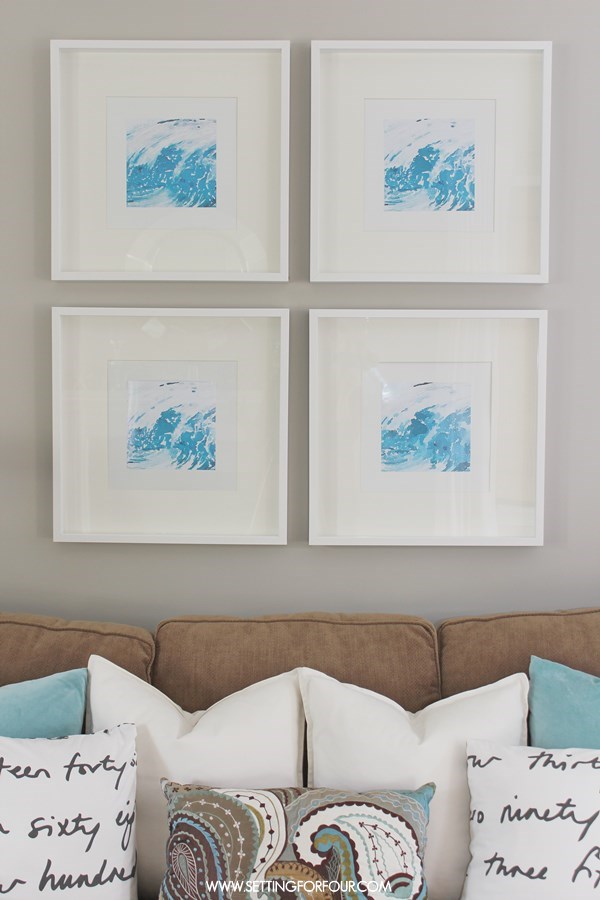 Anderson + Grant turned an old pot into a Sisal Rope Bathroom "Basket".
Life & Home at 2102 creates a memorable Layered Sand Bottle Art from the different sands collected from their past beach vacations around the world.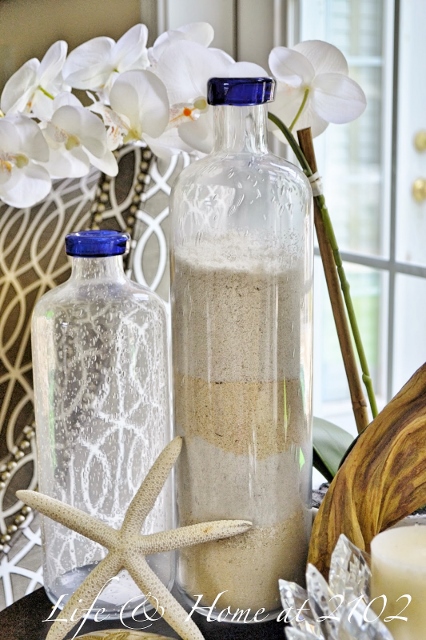 Sparkles in the Everyday recycled a salsa jar and made a cute and easy Coastal Candle craft.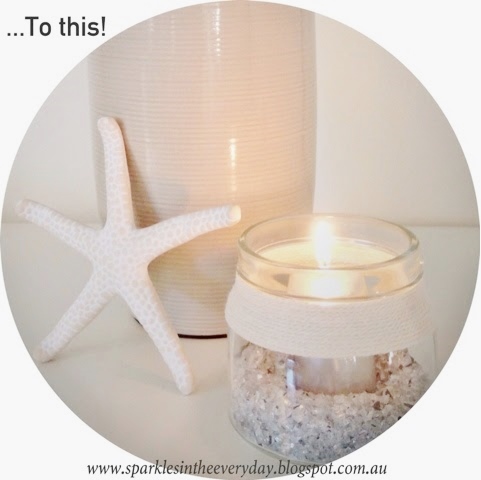 For more easy and quick Coastal Crafts, check out my Decor Crafts Project Gallery tab up top!
 Happy Crafting!
KIM