Do you have a favorite holiday fragrance? You know, it's the scent that instantly takes you on a trip down memory lane.  The smell of fresh from the oven gingerbread rekindles fond childhood memories of my little sister and I baking gingerbread cookies and bread with our mom. Flour dusted on my mom's apron, cute little gingerbread cookie cutters, a fire crackling in the fireplace, snow softly blowing outside the window, are all the memories that come flooding back. This week Thymes sent me their new holiday fragrance collection, Gingerbread, to try in my home. My home is smelling deliciously amazing! (PS- Thymes is giving a special offer to all of you at the bottom of this post)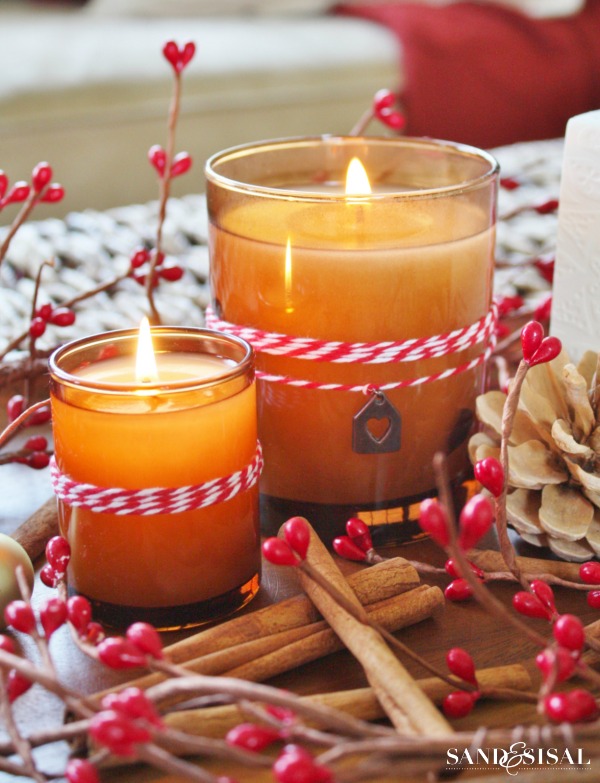 Gingerbread is one of the many Home Fragrance collections from Thymes, featuring a mix of candles, diffusers, home care, and home décor accessories. It's a modern fragrance inspired by age-old traditions. The fresh from the oven scent is warmed with spicy notes of cardamom, cinnamon, crystallized ginger and hints of golden amber.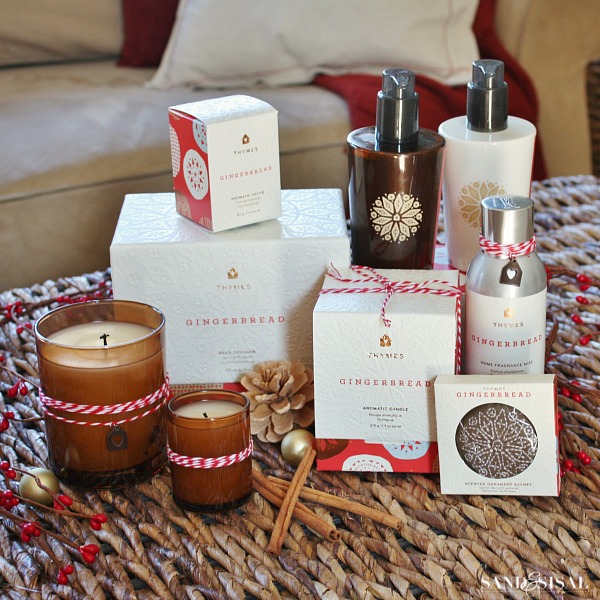 Thymes was founded nearly 30 years ago and has formulated fragrances with the utmost of care. Drawn from nature, their unique formulations are artfully crafted to create products that are skin-compatible, environmentally friendly, effective and a pleasure to use.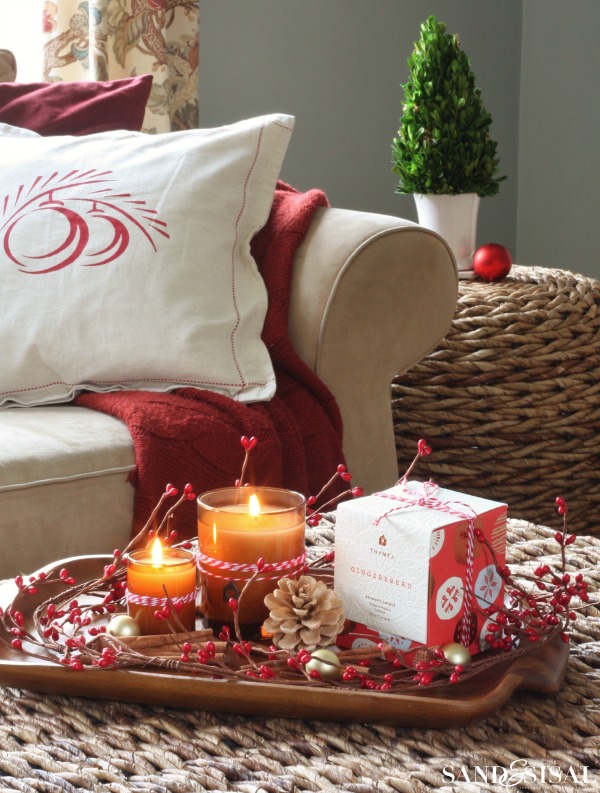 These Holiday Fragrances make the perfect and easy gift option because besides their amazing scents, they are packaged in the most beautiful, snowflake embossed boxes, tied with candy cane twine and wrapped in gorgeous tissue paper.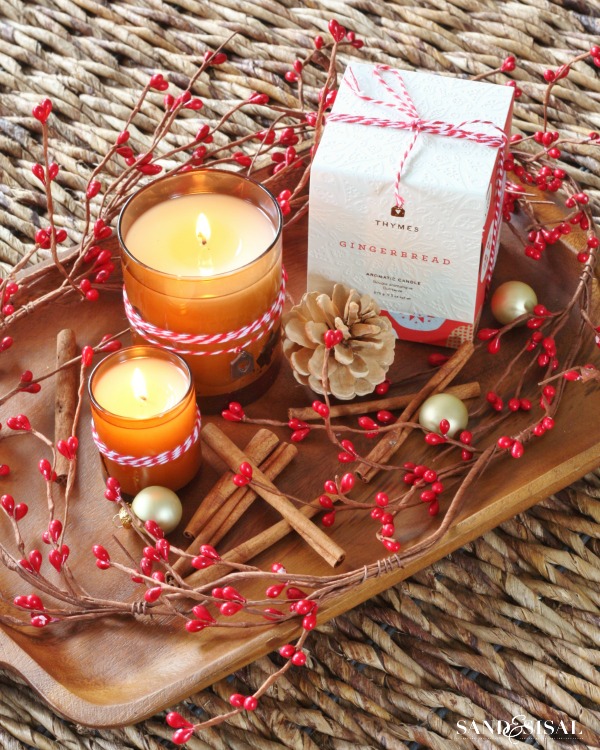 We have been enjoying the warm aroma from candles in our family room. And in our powder room we have the gingerbread hand soap, lotion, and room spray. All of these items from the collection make excellent holiday gifts. I plan on giving the gingerbread reed diffuser, votives, and sachet ornament to my children's teachers.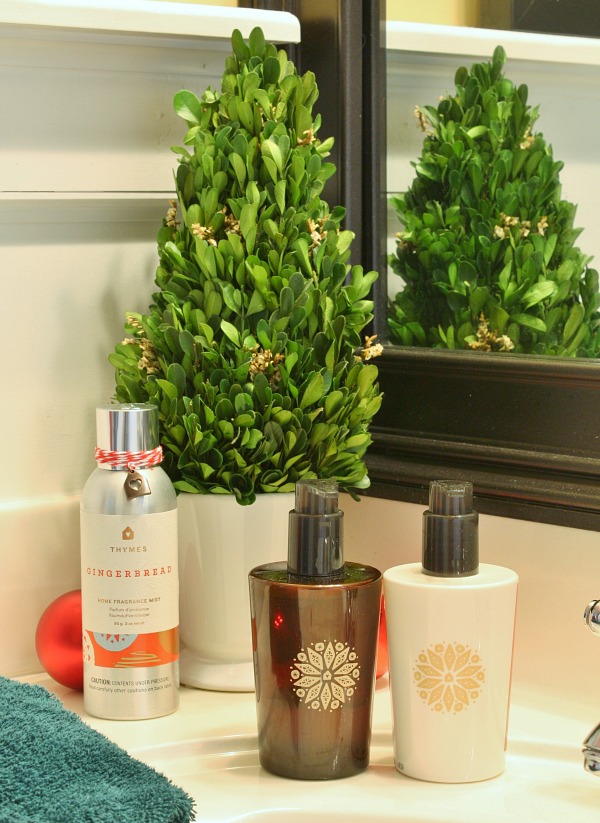 Consider giving the gift of fragrance this year!
****Exclusively for Sand & Sisal readers, Thymes is offering a FREE Fragrance Studio Sample Kit (a sample set of over 15 fragrances) with any purchase of $25 or more. *** This is a great way to experience a wide range of fragrances and find your favorite! Click the picture below to automatically activate your coupon code.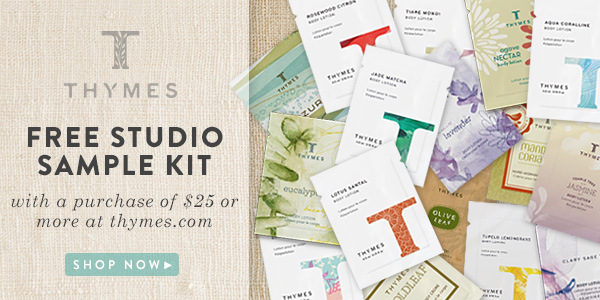 I'd love to hear which fragrance is your favorite or which one you would love to try from Thymes!
KIM
Thank you Thymes for sponsoring today's post! I'm loving your fragrances!