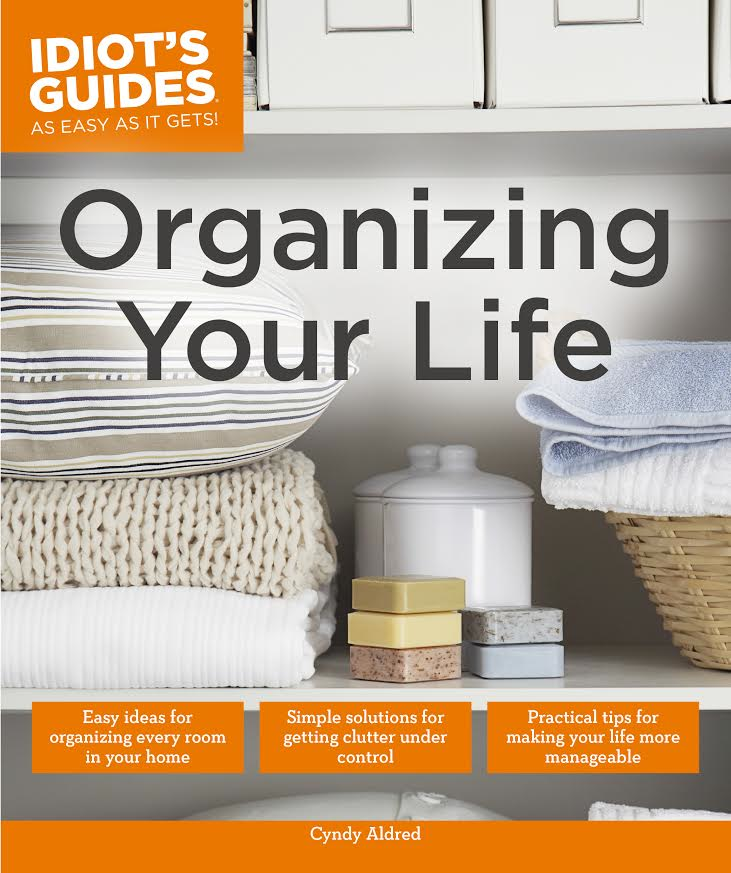 Happy Black Friday! I hope you had a wonderful and very happy Thanksgiving! To celebrate Black Friday let's have a GIVEAWAY! I am so excited to announce the release of Idiot's Guides: Organizing Your Life
 by my dear friend Cyndy Aldred from The Creativity Exchange! I'm honored to have been asked by Cyndy to contribute to it too!

Every five years, Idiot's Guide publishes an in-depth organizing book and Cyndy was asked to write their latest organizing book.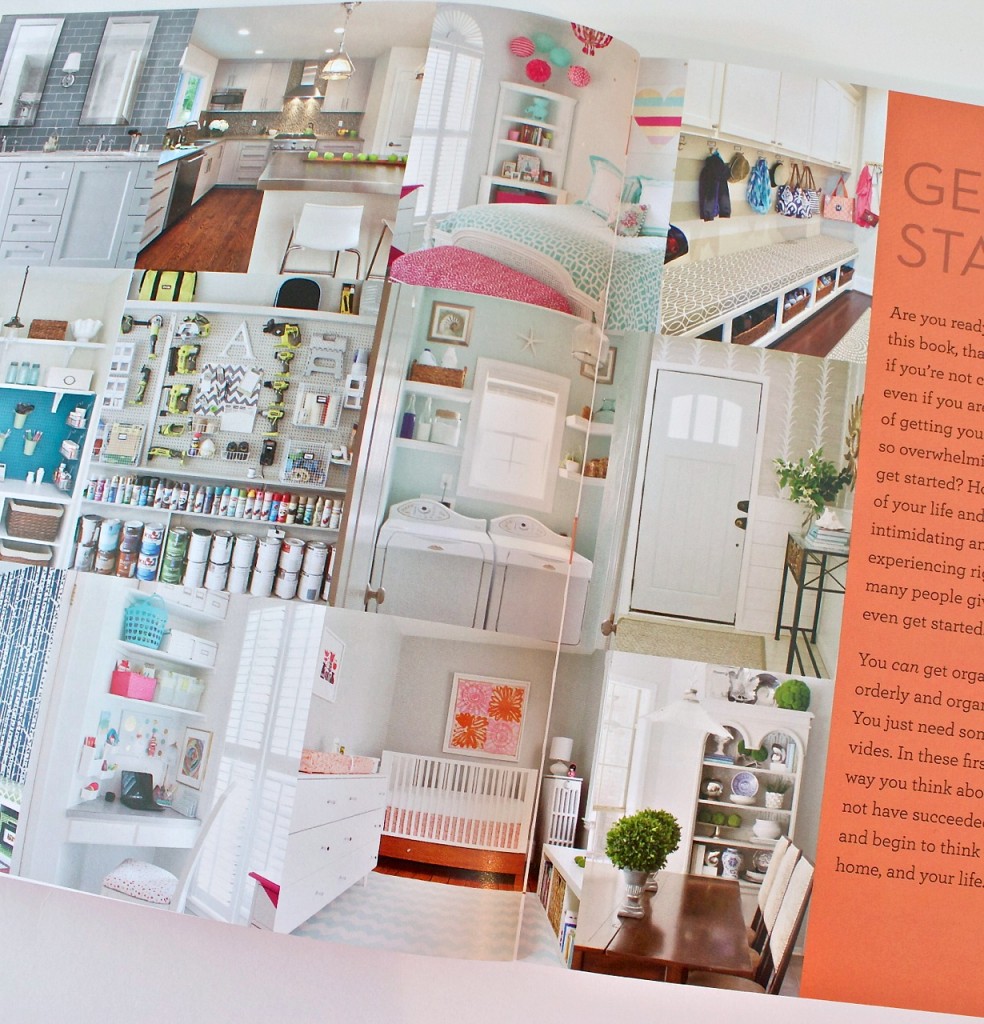 The book has 288 full-color (glossy) pages strategically designed to be more of a workbook with areas in each section for the reader to write in, take notes and create their own room by room checklist.  You are able to use the book itself as a self-contained "plan of action"and serve as a workbook for systematically going through each area of your home.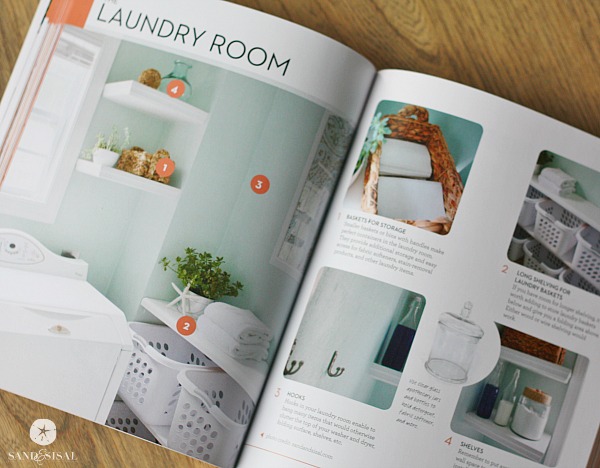 Do you notice the laundry room pictured above? I was giddy to see my Coastal Laundry Room in a 4 page centerfold!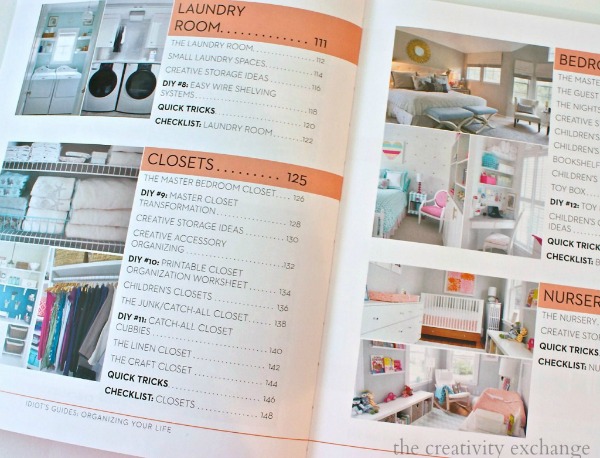 After the introduction and the "Getting Started" first chapter, the book is broken down, room by room (kitchen, bedrooms, closets, etc..).  For every image shown, there are highlighted organization tips to the right that are examples in the featured image.  At the end of each room section are two "Quick Tricks", which are quick and inexpensive DIY projects for that particular room in the home.  There are also 19 DIY projects throughout the book for almost every area of the home as well.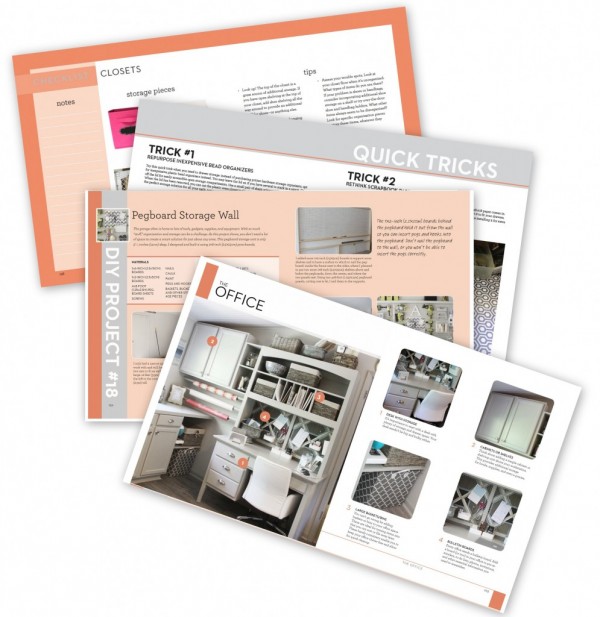 There are more than 1500 images in the book that are great examples of creatively organizing/maximizing space. Most of the images are either from Cyndy's home or homes of contributing bloggers and designers, all pictured below! I'm sure you will recognize many!
Can wait? Then use the links below to buy it on Amazon (it's Prime eligible!) And Amazon is giving a special 30% discount off 1 book for Black Friday through December 1, 2014!!! Enter PROMO CODE: AMAZON30 
Paperback:  Idiot's Guides: Organizing Your Life
Kindle version: Idiot's Guides: Organizing Your Life
I'm giving away an Organizing Your Life book to 2 lucky readers, personalized and signed by Cyndy herself! She also has a beautiful "Live the Life You Love" custom print and tote for you also! 
Enter the Rafflecopter entry form below for a chance to win! It's open to USA residents only. The book has been translated into multiple languages though and is available on any international Amazon site.