I love my job. I really do! Earier this month I had the wonderful opportunity to explore Historic Charleston with the Saturday 6, courtesy of Troy-Bilt! I'll explain a bit more about the Saturday 6 and Troy-Bilt in a bit. (Trust me you'll want to know!) I have never been to Charleston, SC before though it has been on my top 5 list of cities I want to visit. This city is dripping in classic southern charm, culture, beauty and amazing history!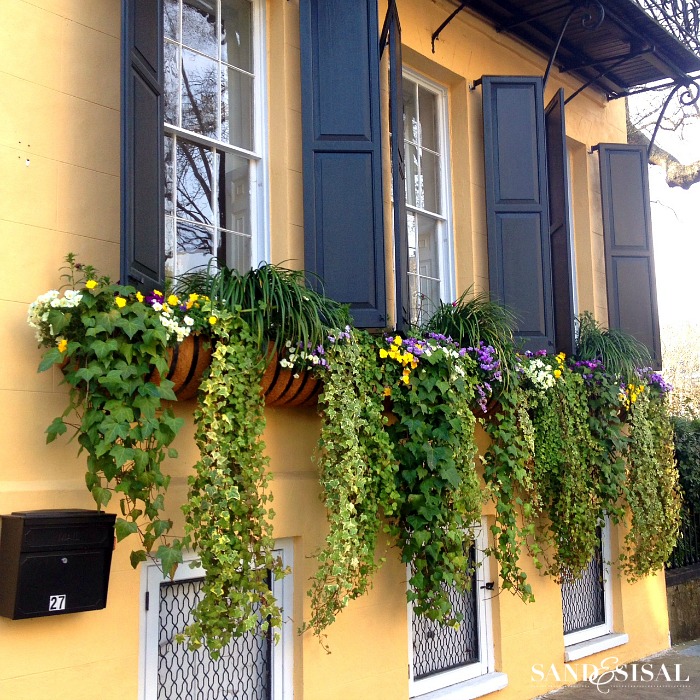 We stayed at The Mills House – Wyndam Grand Hotel (pictured below). Oh my gorgeousness. This hotel opened in 1853 and is located downtown in the heart of historic Charleston. The hotel is beautiful and their inhouse restaurant and bar, The Barbados Room, has the most delicious food for very affordable prices. Dine al fresco in the brick courtyard, listening to the soothing sounds of a classic fountain surrounded by flowering planters. The Mills House is where I would most definitely return to stay someday for a romantic escape with hubs.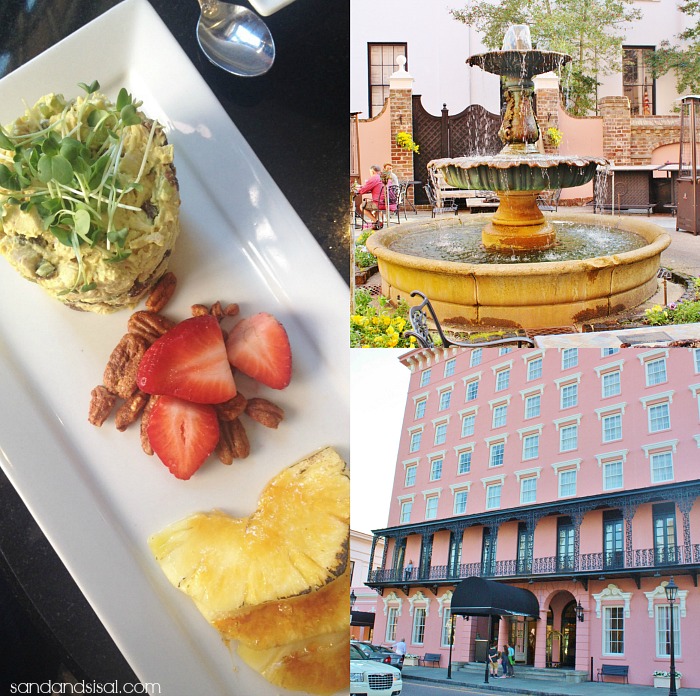 We hopped on a horse drawn open carriage for a guided tour through part of the historic district. Iwas enthralled with the beauty of the scrolled, ornate iron gates everywhere. Each one is a work of art.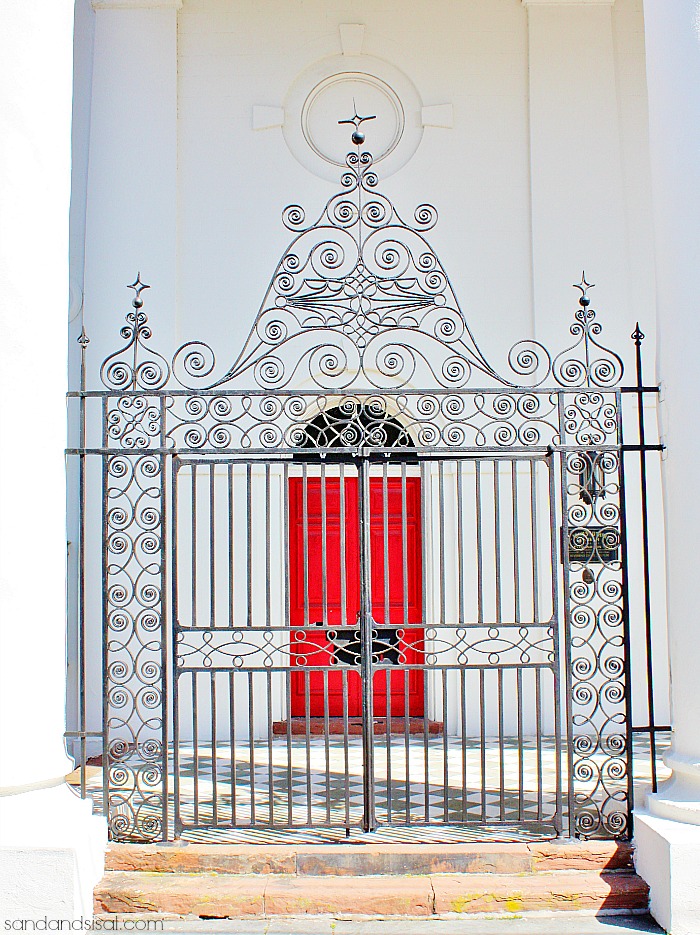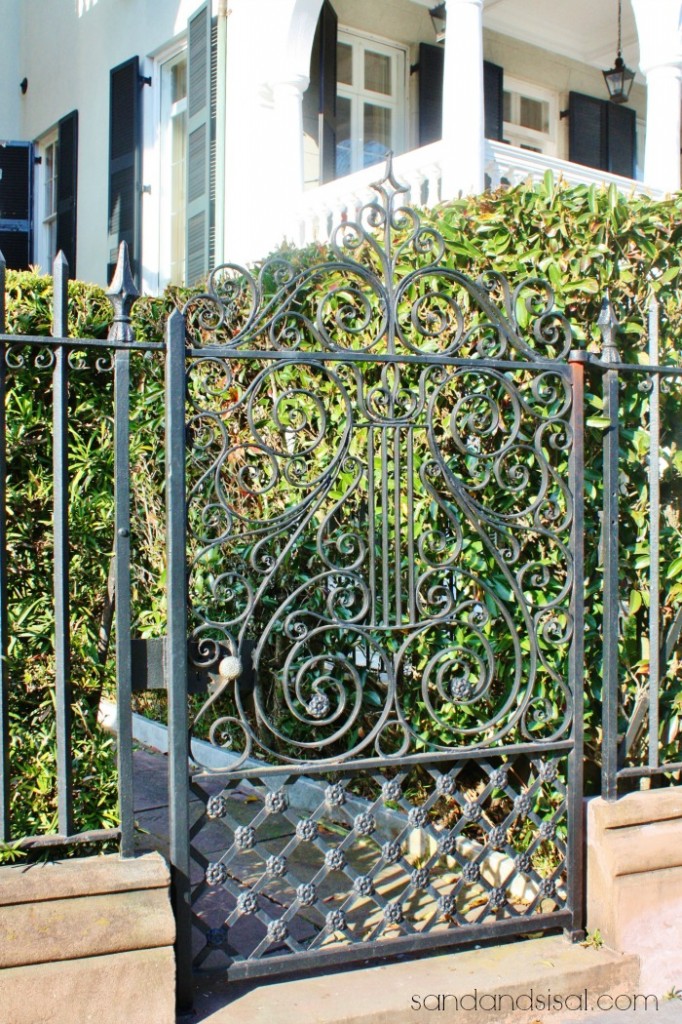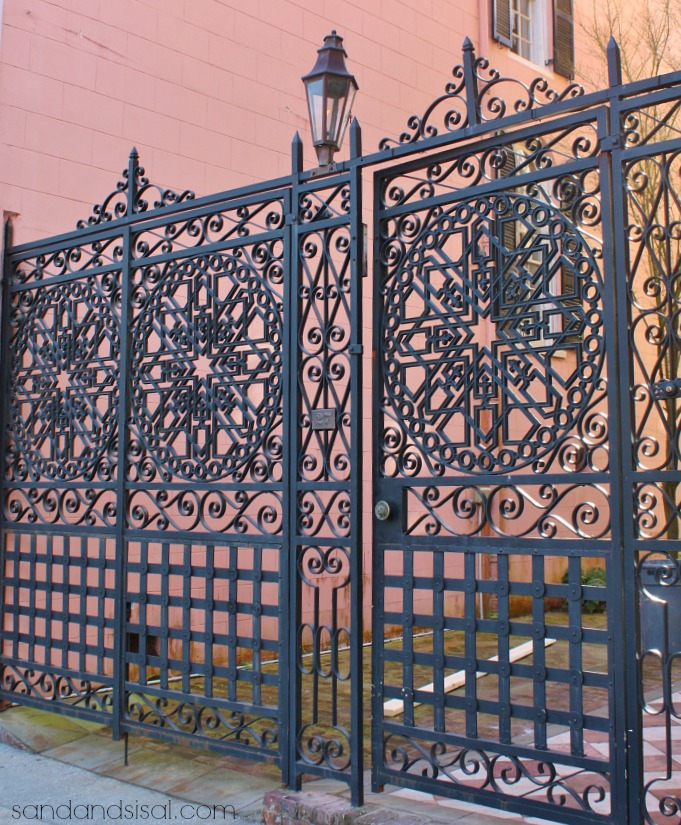 The Carolina Jessamine was already in full bloom down in Charleston. This is the same vine that I have climbing along my deck railing at home. Isn't it beautiful?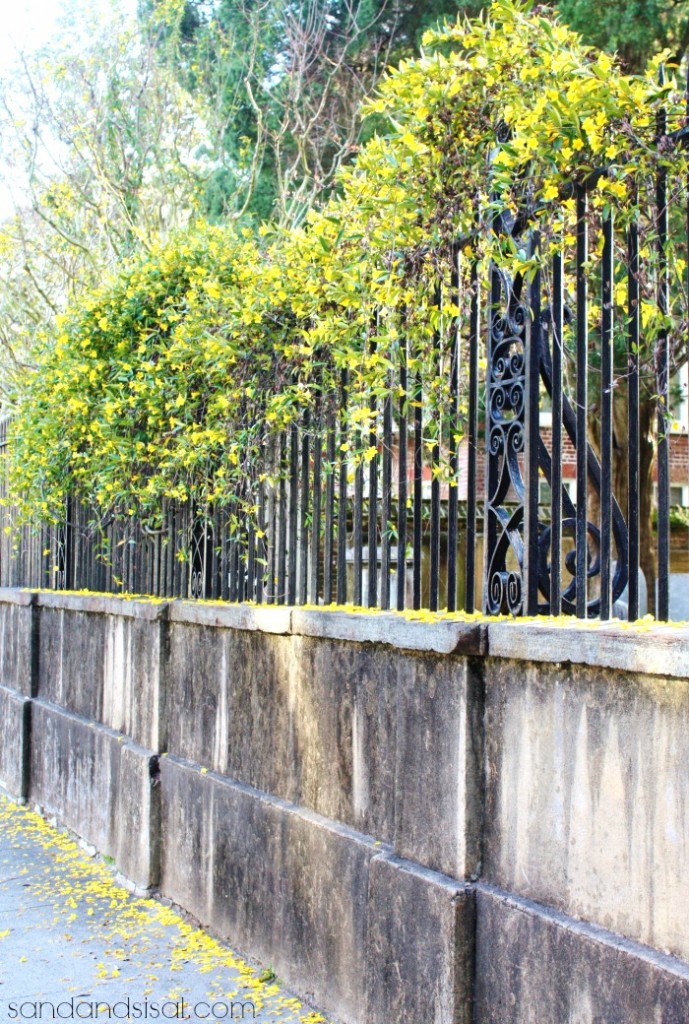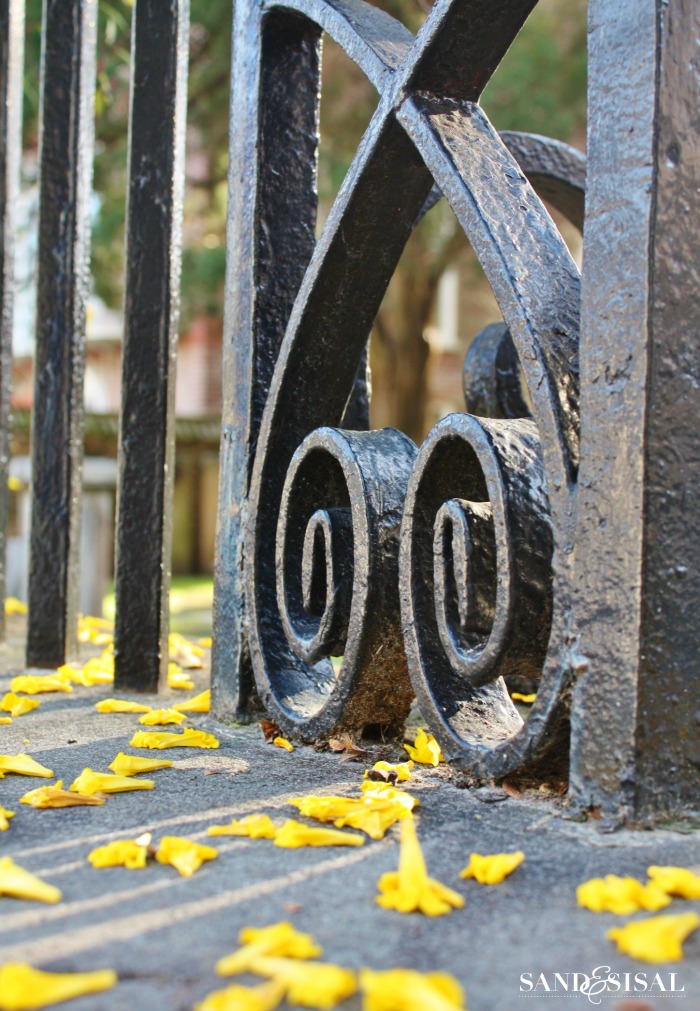 This majestic home is the historic Cooper-O'Conner House on Broad St. It was built in 1855 in the Greek Revial style, and was used by the Confederacy as a prison for Union soldiers.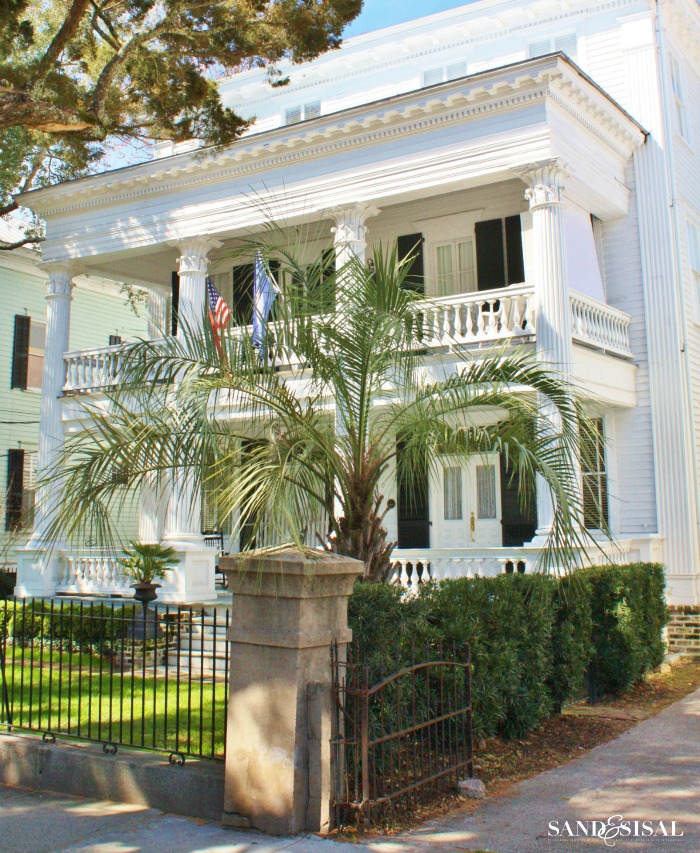 The homes had grand porches, hang planters and window boxes bursting full with blooms and trailing vines. Flags representing both the USA, the state, and the confederacy flew proudly.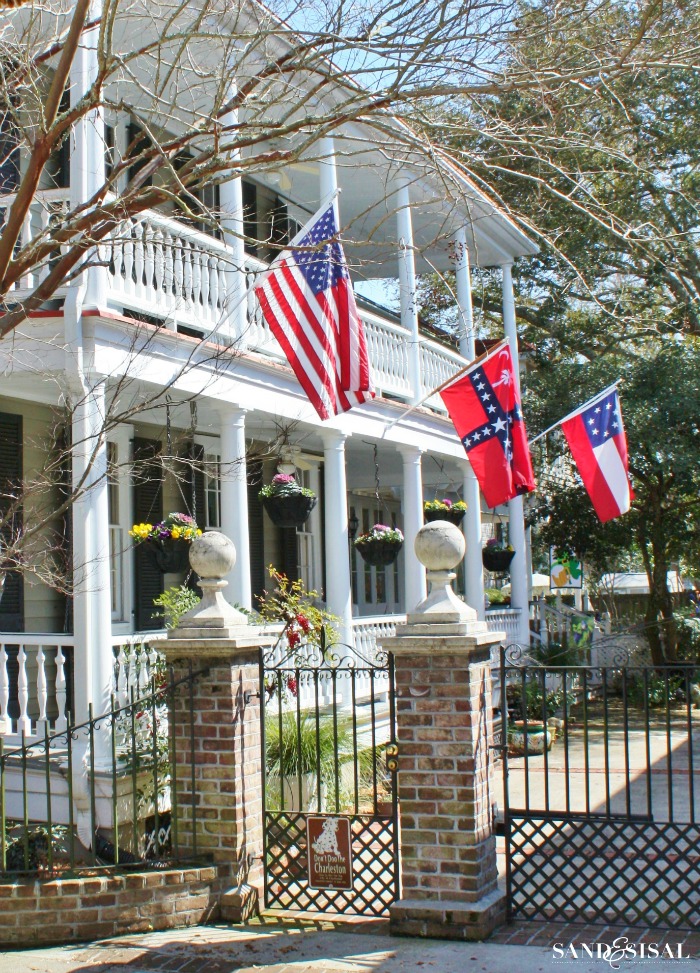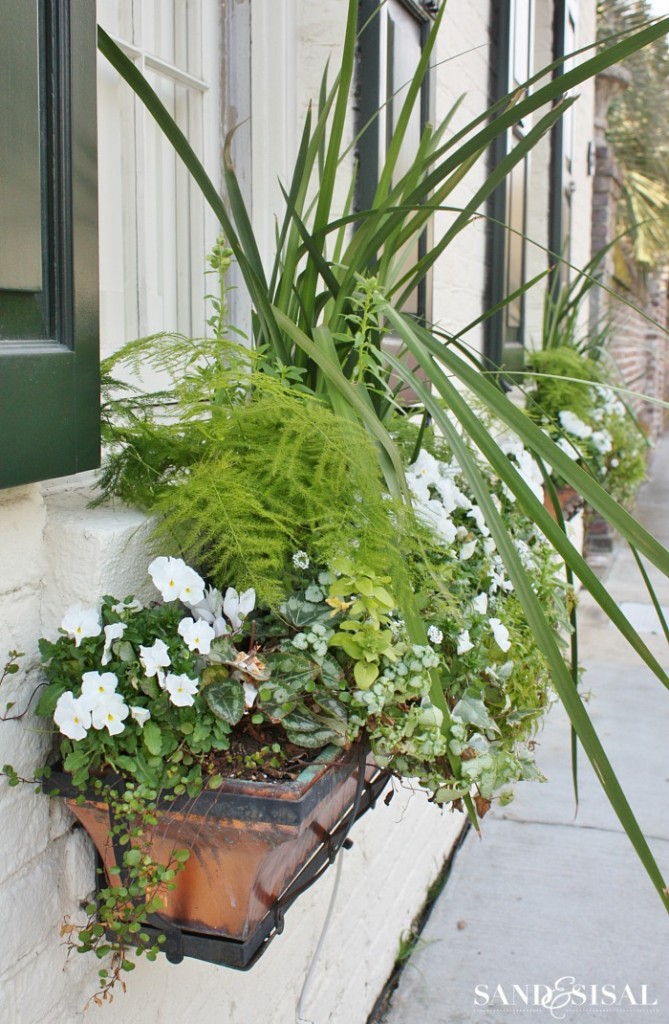 These classic homes had real working shutters and gas lit lanterns at the front doors and some of the yard posts were also gas lit.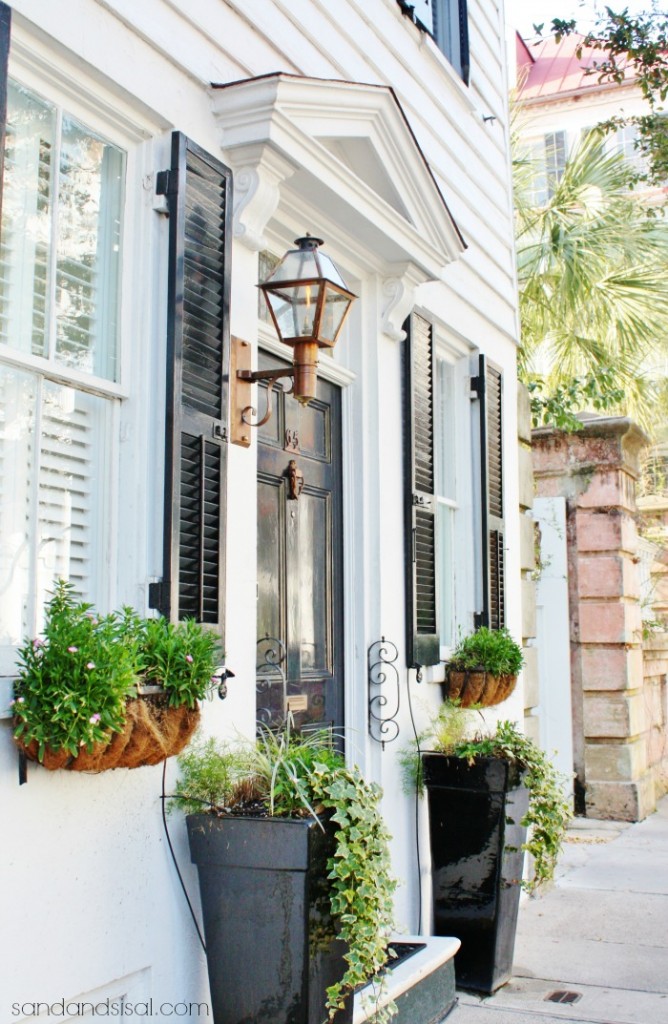 In front of some the houses, a large stone is set near the street. These were actual stepping stones that people would step on to get into their carriage. The city has protected those little pieces of history and they are not allowed to be removed.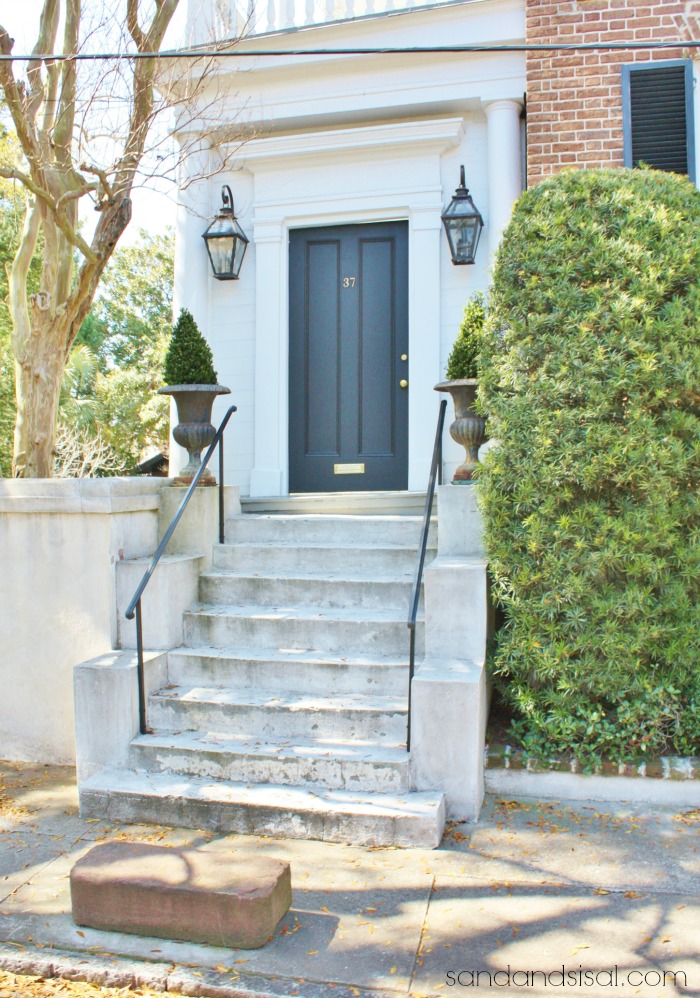 St. Michaels Episcopal Church is a national historic landmark is the oldest surviving church in Charleston.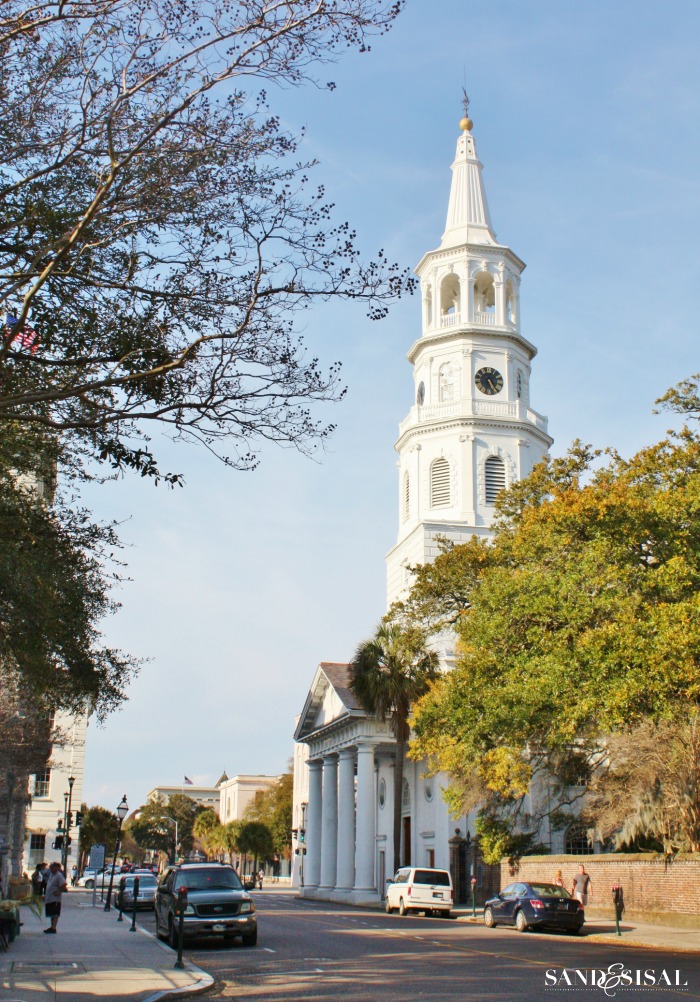 We later headed over to Middleton Place established in 1755 which used to be a working plantation which grew Carolina Gold rice and is now home to America's largest landscaped gardens. It was the home of the Middleton family. Arthur Middleton was one of the signers of Declaration of Independence.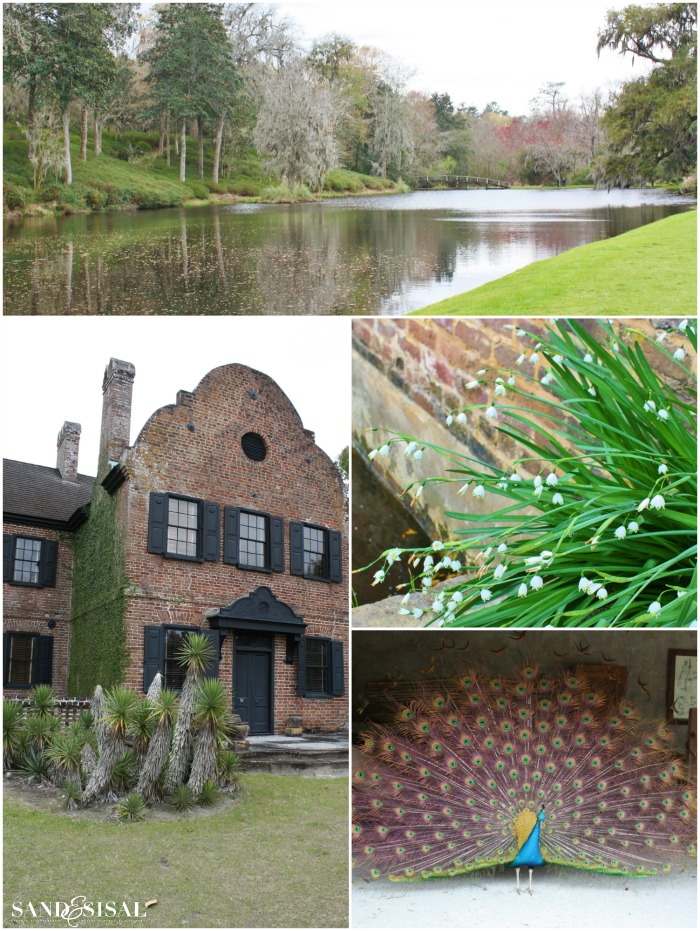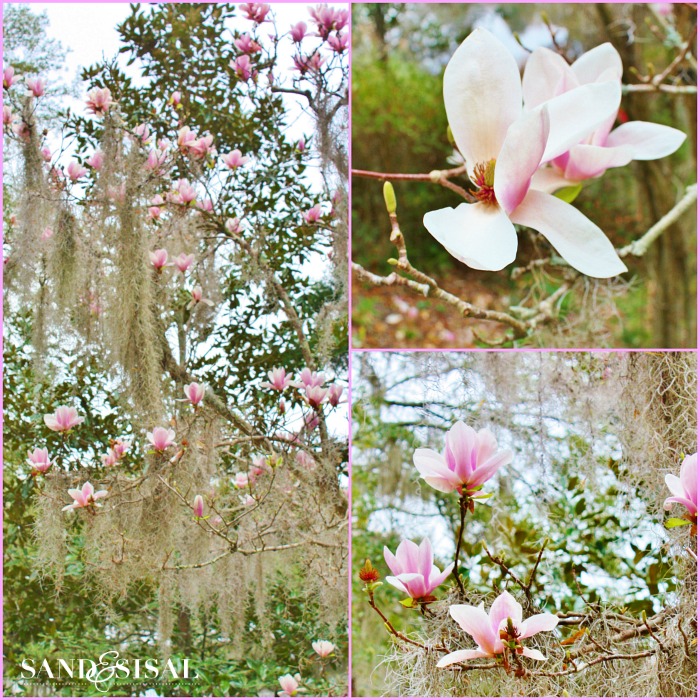 The gardens also boast camellias that are several hundred years old!  Henry Middleton brought the camellias over from Europe. One of my favorite parts of the gardens was the wispy Spanish Moss that flowed in the wind, draping from all the branches. I'd love to return to the gardens in late spring. I can just imagine how gorgeous it must be with all the azaleas in full bloom!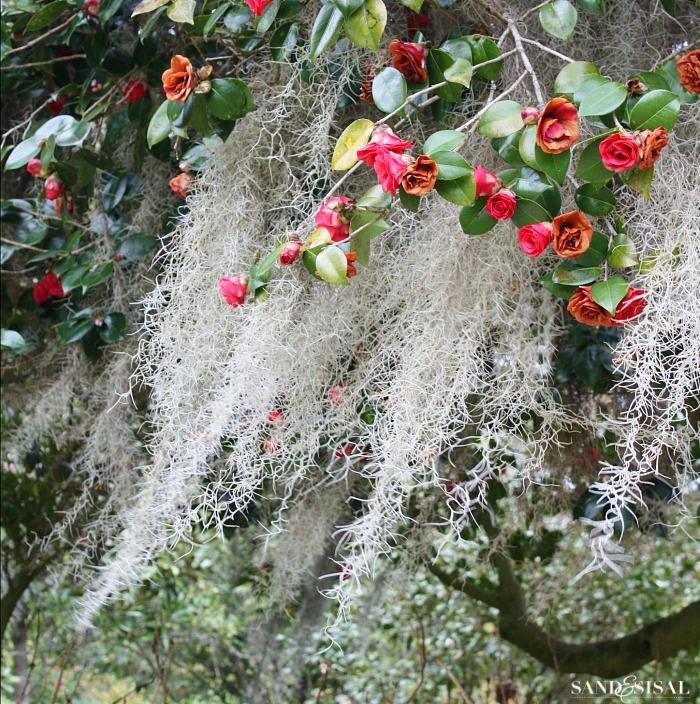 Now let me introduce you to the people I was touring Charleston, SC with! Meet the Saturday 6.
The Saturday 6 is comprised of 6 bloggers (garden & DIY), including myself and throughout this year we will be partnering with Troy-Bilt to bring you some lawn and garden product reviews and tons of gardening tips, tricks, and projects.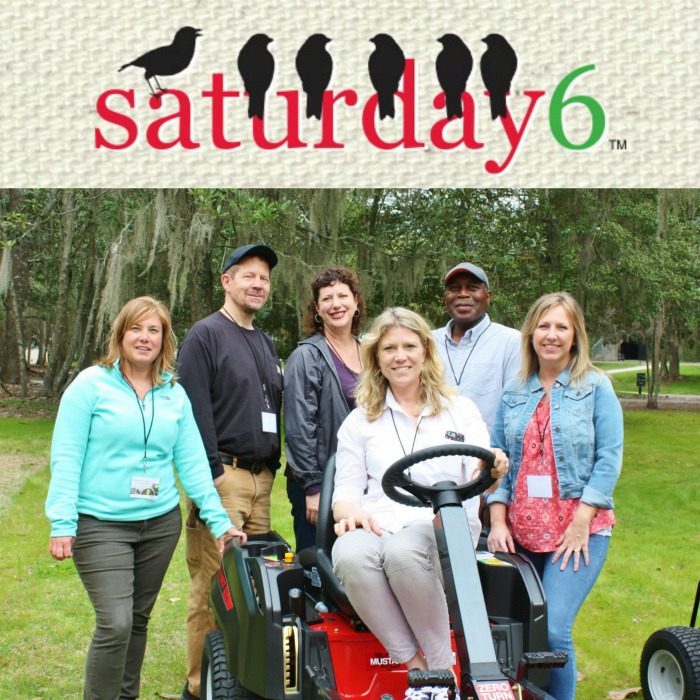 The Saturday 6 are pictured above Left-Right: Erin Schanen The Impatient Gardener, Teresa O'Connor Seasonal Wisdom, Eric Rochow Garden Fork, Rochelle Greayer Pith & Vigor , Kenny Point Veggie Gardening Tips, & me! These bloggers KNOW gardening so please feel free to check out their amazing blogs!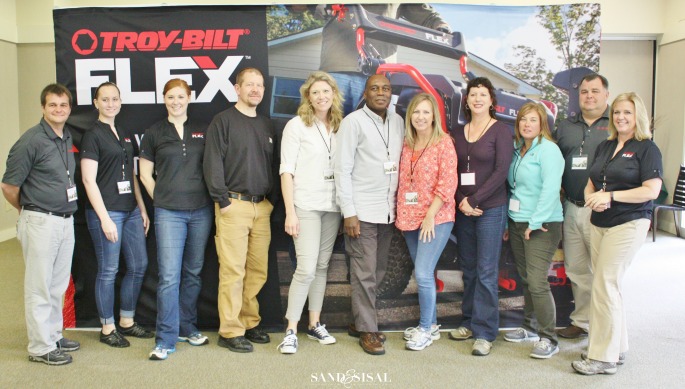 We had the opportunity while at the gardens to meet with the Troy-Bilt team. We each were able try out just about every lawn and garden tool they had!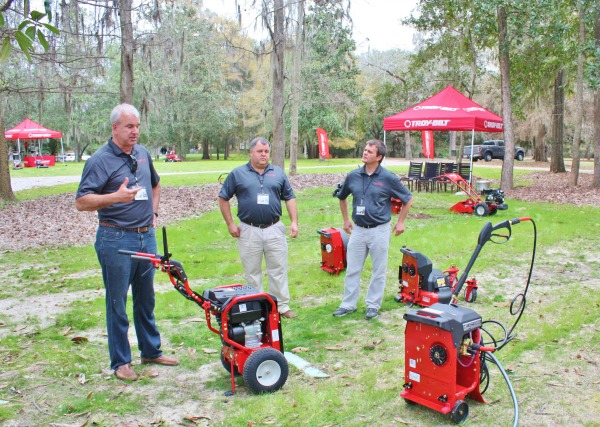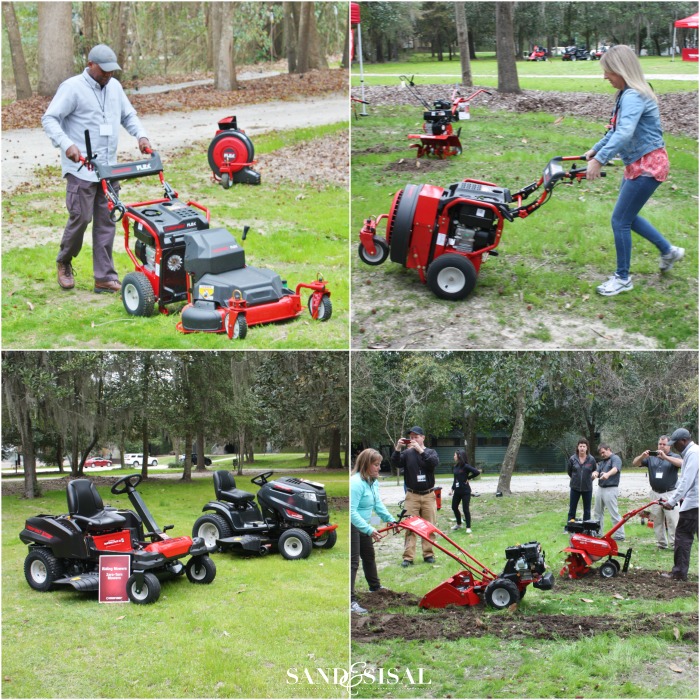 Troy-bilt has a wonderful e-newsletter that comes straight to your inbox. It is full of simple and super useful lawn and gardening tips for those of us who may not be gardening experts but are advid garden enthusiasts!
I will be contributing articles to The DIRT this year and you know I love simple, practical and easy! So feel free to Subscribe to The DIRT and follow along with my gardening tips! I will also be sharing tips and advice on the Troy-Bilt Facebook page throughout the year.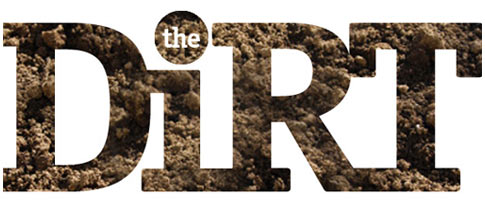 I hope you enjoyed a little peek at my Charleston trip! If you've visited Charleston, SC please share your experience with me! I'd like to go back sometime soon and would love knowing more recommendations on where to go and what to see.
KIM
Disclosure: This post has been brought to you in sponsored partnership with Troy-bilt. All expressed opinions are my own.