I've finally started getting some of my planters arranged out on the deck, patio and front porch. Our front porch faces south and gets beat down with sun all day long. I used to have to water them every day just to keep the plants alive, that is until I learned a little trick a few years back. Today I want to share a super Cool Trick on How to Keep Potted Plants Moist longer.

The trick is so simple! It uses diapers! All my kiddos are older and long out of the diaper wearing days, but we happen to have some adult diapers on hand. Now, neither of us are having bladder control issues, but we usually end up receiving a pack for a white elephant gift during those office Christmas parties. I thought about modeling a pair over my clothes for you, but my kids talked me out of it! "Mom, don't you dare!" Hee, hee, hee…
Diapers contain moisture retaining granules that resemble white sand. You can purchase moisture crystals from a garden center but they are rather pricey for a small package.
The first thing you want to do is to cut away all the outside flaps. This just makes it easier to handle.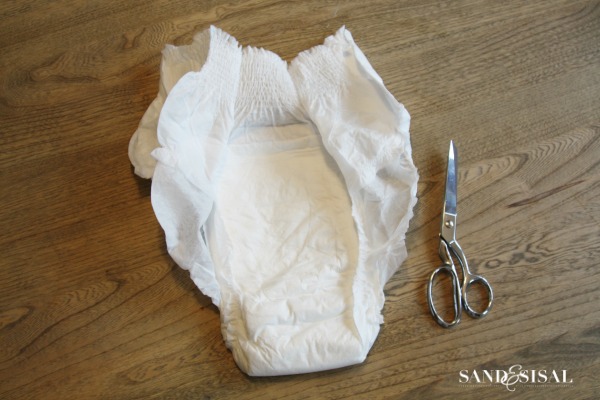 Next you need to open up the diaper, so cut the lining down the middle and open it up, revealing the fibers inside.
Over a large bowl, remove the cotton fibers and shake out over the bowl. Rub the cotton fiber between your hands to release the granules and be sure to rub all the granules off the back lining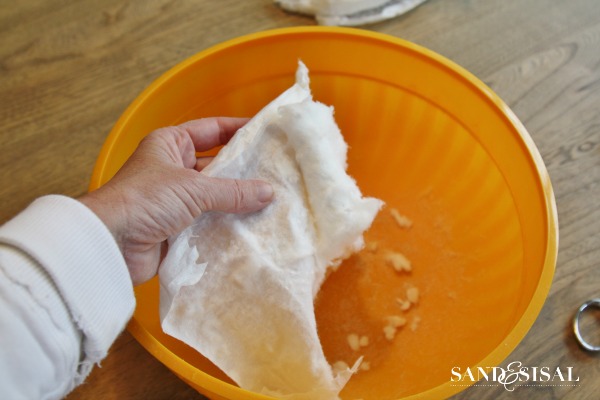 You can remove any cotton fibers that might have fallen into the bowl or you can leave them. It won't hurt your plant. I'm usually able to retrieve approximately one tablespoon of absorbant granules from an adult diaper.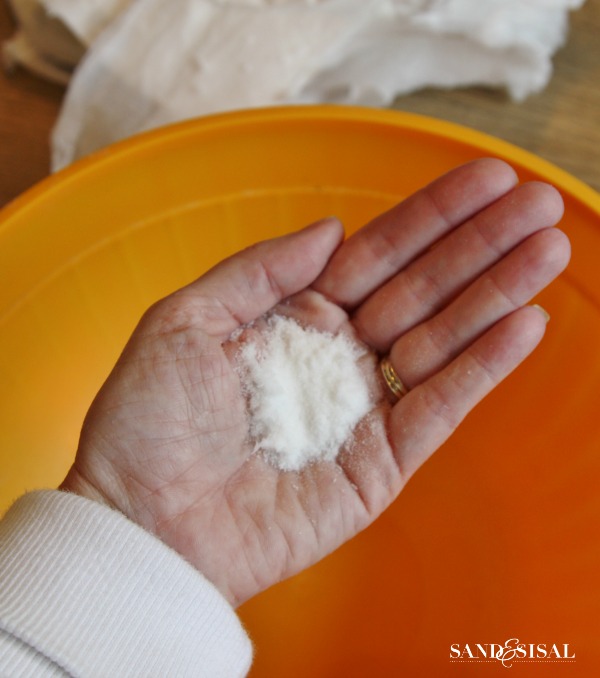 Now pour in one cup of water and stir. The granules absorb up all the water and turn into a gel.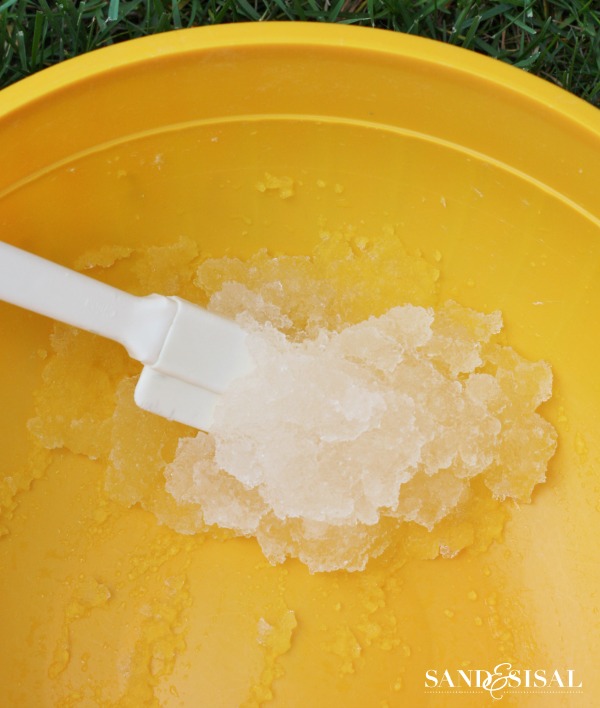 Add potting soil and mix well to distribute the gel granules. Use this soil mixture for your potted plants.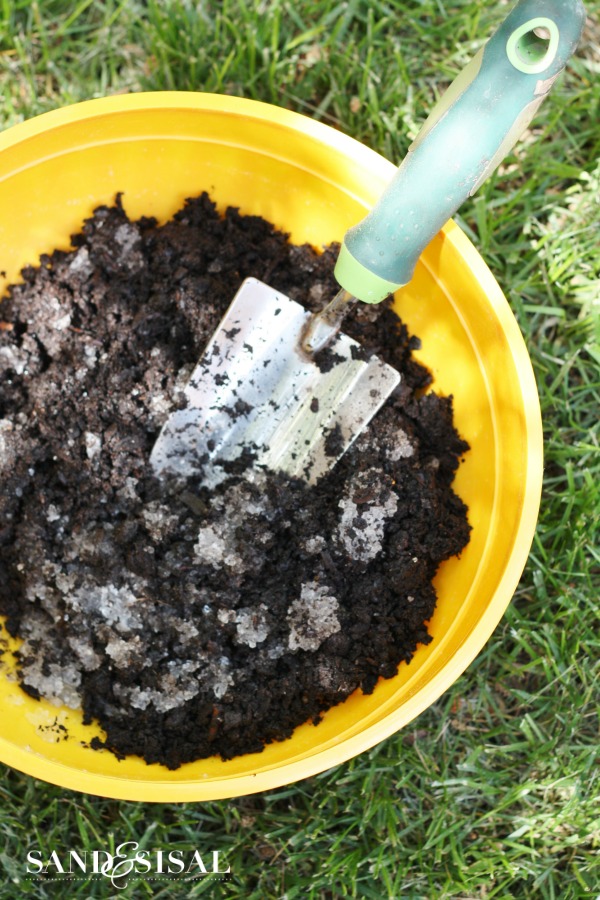 I like using the gel from one diaper for a large pot or urn. Use less gel for a smaller pot. As the soil dries out, it will slowly pull the moisture from the gel. When you water again, the granules will continue to absorb the water, there by reducing the frequency of your watering.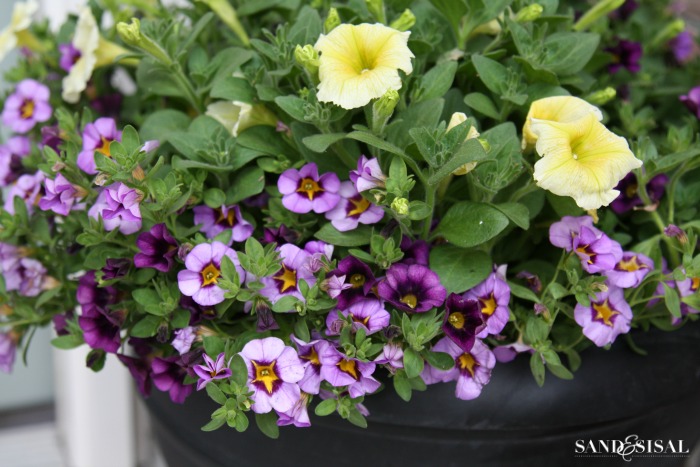 And of course always make sure your pots drain well.
Give this trick a try and let me know how you like it!
You might also like:
20+ Plants that Attract Butterflies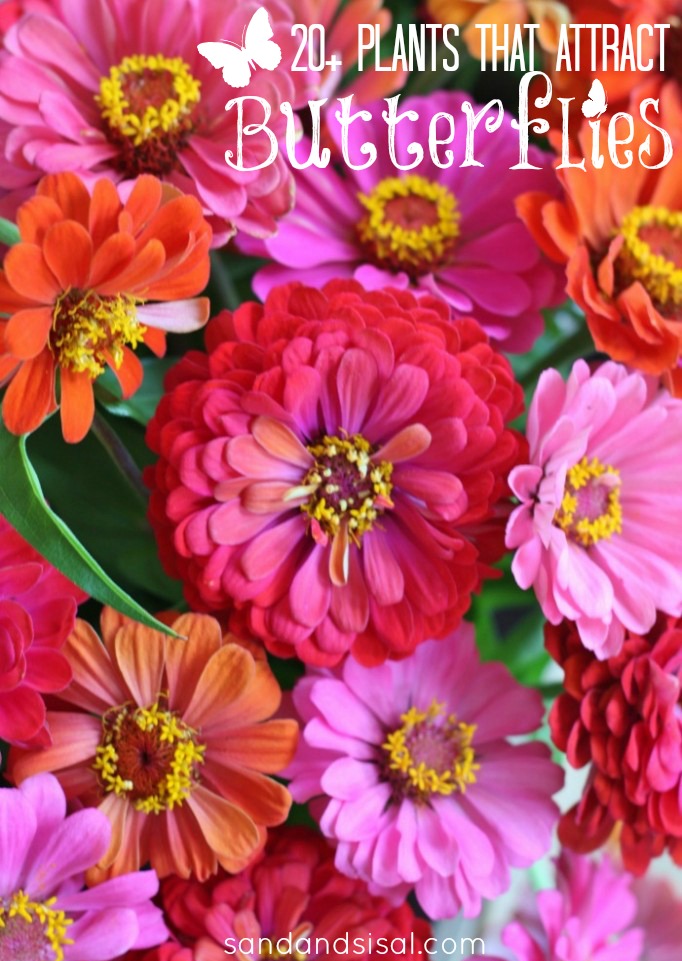 Tips for Preparing a New Flowerbed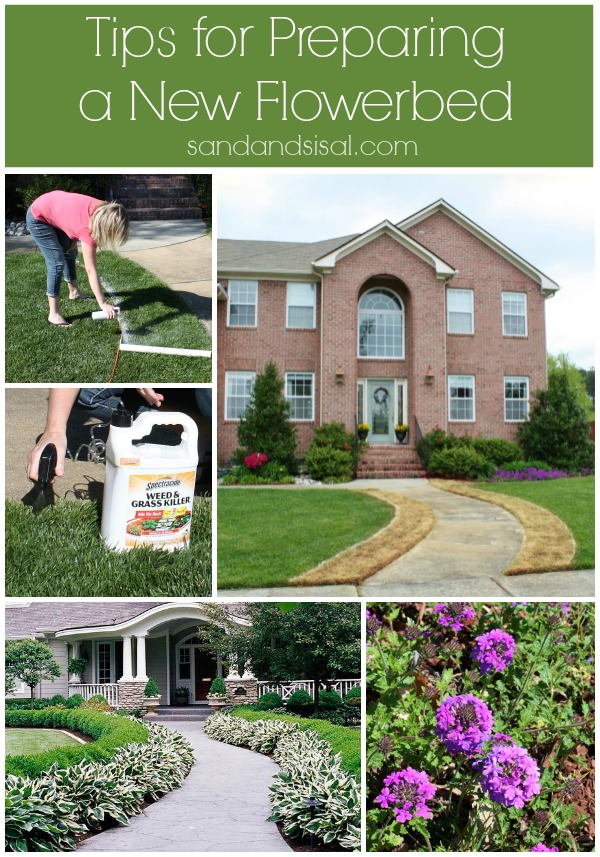 Happy Planting!
KIM