Every mom deserves to be pampered. Mother's Day is approaching fast and I have a few Mother's Day Gift Ideas for you! Consider honoring not only your mom, but a couple of those special moms in your life with luxurious home and spa body scented gifts from Thymes. I'm making up a few little gift baskets for some very special women in my family's life.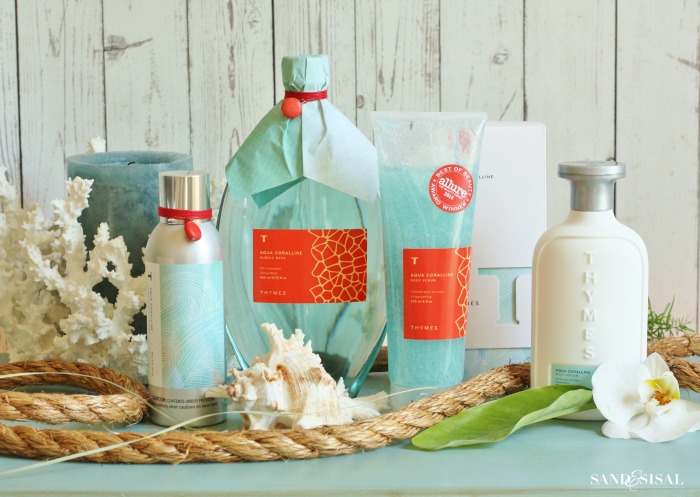 Last week I shared about my little health scare (click here to read about it) and how my friend came to my rescue and watched over me all day while hubs was out of town. Though she isn't my mom, she is a wonderful mom to two awesome boys and I want to honor and thank her for the fabulous friend she is! No matter the need, she is always there for me and my kids, day or night.
Thymes has so many amazing scents to choose from. She loves the beach and water like I do and so I thought the fresh and clean scent of Aqua Coralline would be perfect! Our families vacation together, sit pool side together, rub our toes in the sand, play in the waves and soak up the sun together. She deserves a little…. no, correct that, a lot of pampering!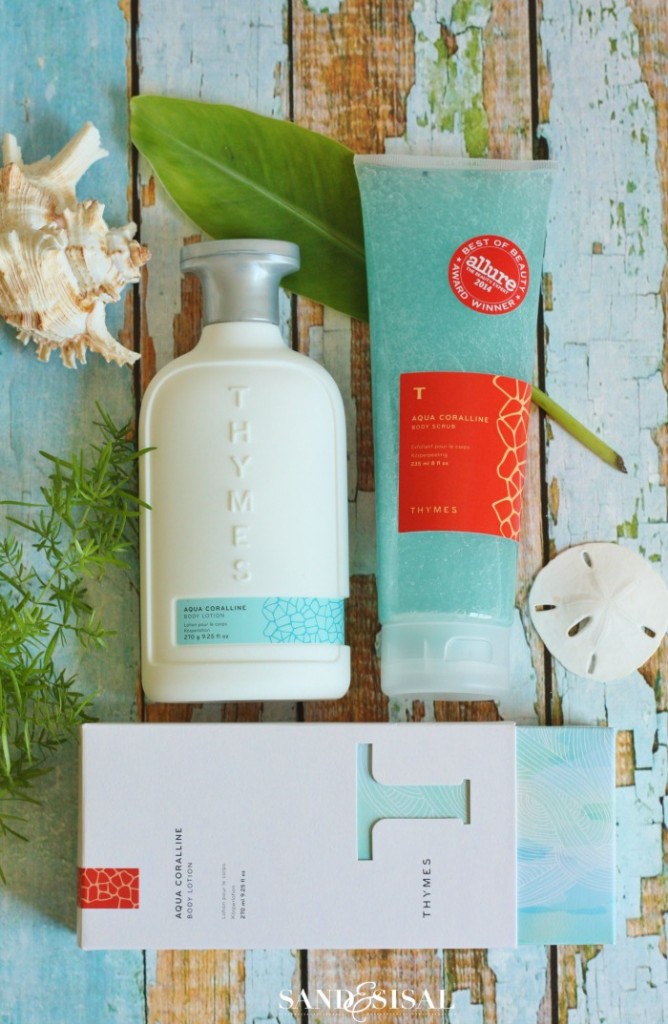 Aqua Coralline is reminiscent of a ocean breeze.  Notes of pure water lily, soft white cyclamen, driftwood, and bright citrus comprise a cool and clean scent that you'll want to wear everyday.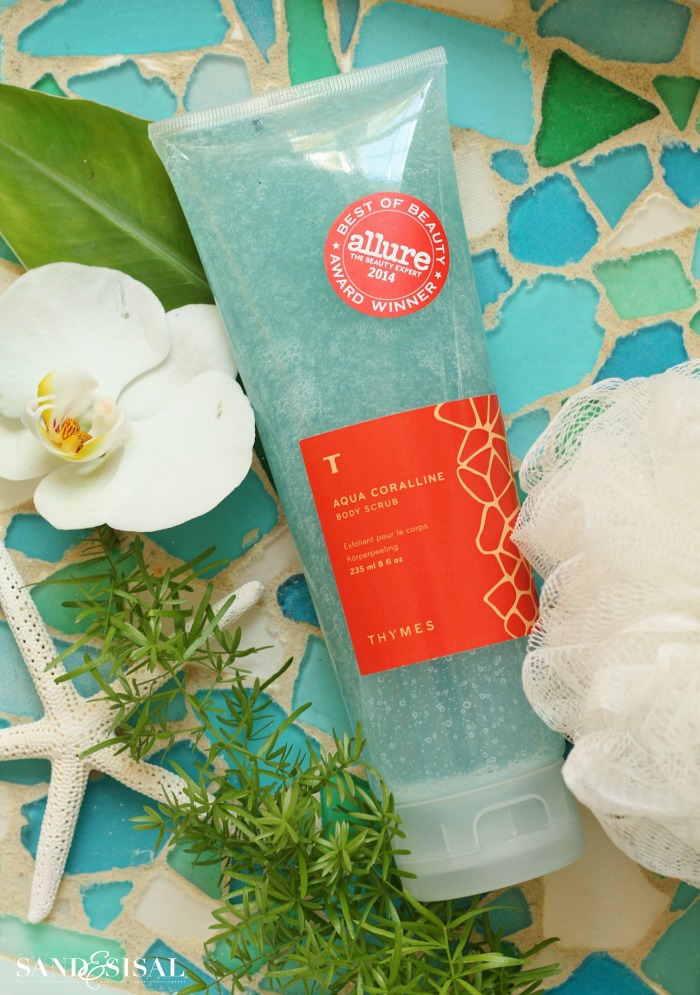 Their Aqua Coralline Body Scrub won Allure's Best of Beauty products for 2014. I picked up their bubble bath, body lotion, room spray too.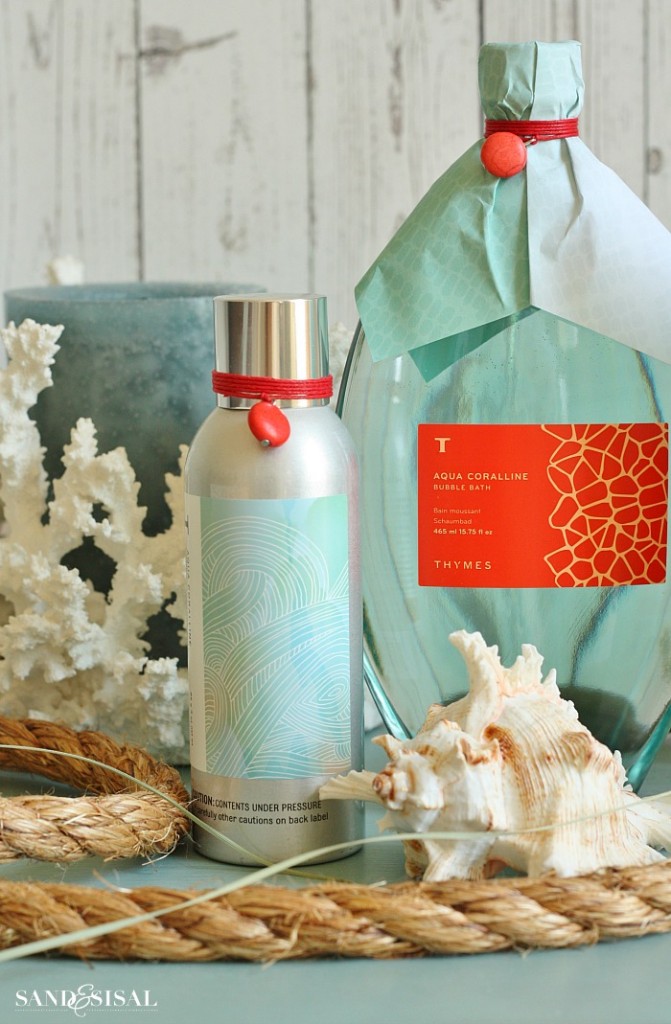 All of Thymes products come gorgeous packaging. They are almost too pretty to open!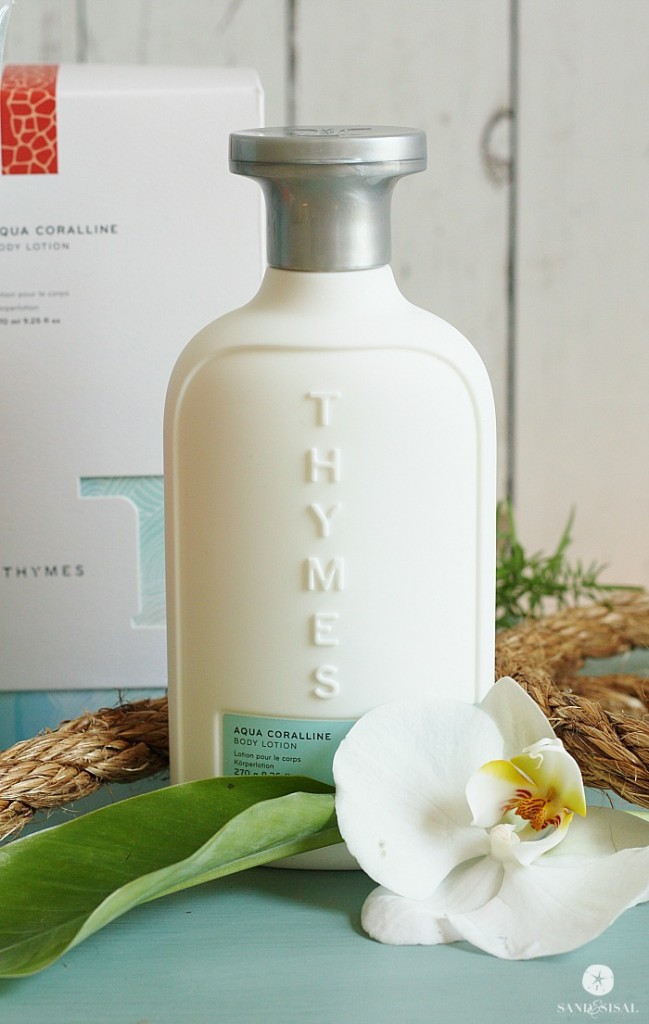 Place a combination of one or two or more items in a basket, add a mesh sponge and a pretty little starfish for a gorgeous gift.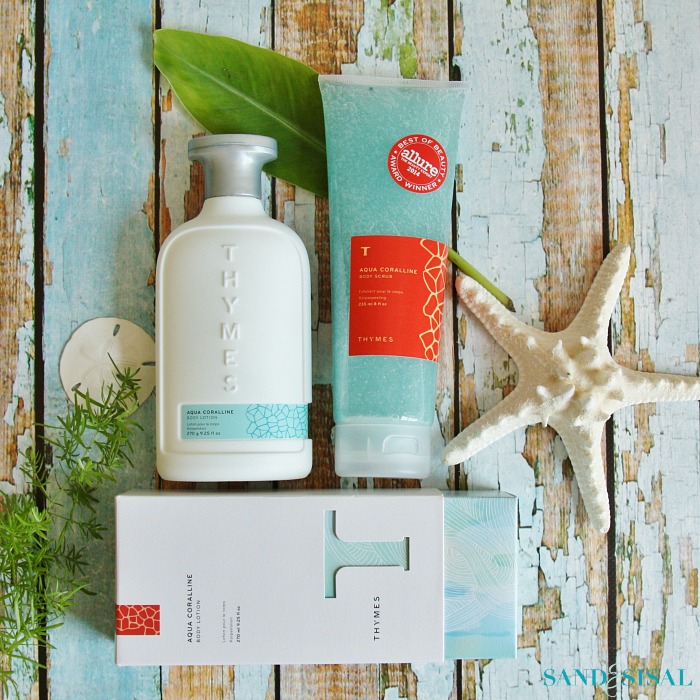 Thymes has a Fragrance Explorer that helps you discover the scents that fit your personality.  Do you love Citrus ~ Fresh ~ Fruity ~ Floral ~ Oriental ~ Gourmand ~ or Woody scents?  They have multiple scents in each fragrance family!
Click HERE to explore your own Mother's Day gift ideas and also receive a sample fragrance kit with any $25 purchase or more. Clicking any link on this page automatically activates your promo code or you can click the promo code below.
PROMO CODE: MOMSDAY15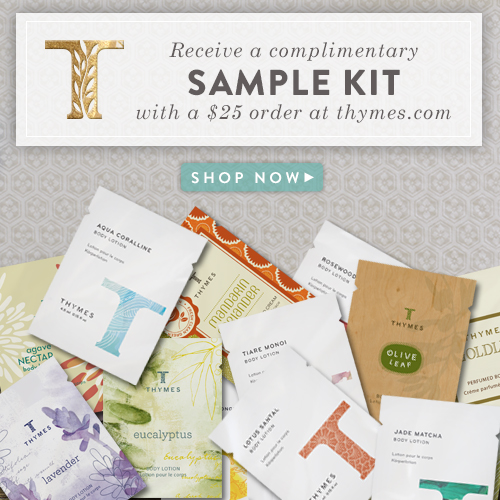 Honor a Special Mom You Love Today!
KIM