Hey guys!  It's Kristy from Starfish Cottage.  
I am so happy to be guest posting today on one of my favorite coastal blogs, Sand and Sisal- thanks Kim!!
In case you have never visited Starfish Cottage, let me introduce myself…
I live with my husband, two daughters, recently adopted son (just finalized this past April, yay!!) and our large yellow lab on the West Coast of Florida in a little house we like to call "Starfish Cottage".  
Several years ago, we decided to leave the rat-race of a large, land-locked city and move back to Florida for warmer weather and a more laid-back lifestyle.
Our little house is located on a saltwater canal and we love boating and beaching…so it's only natural that our home is decorated in the coastal style.  Starfish Cottage is filled with seashells, slipcovers and seagrass rugs; as well as antiques, vintage finds, and natural accents. 
I also love updating our home seasonally, so our little cottage is constantly transforming with the seasons (much to my families dismay!)
Click HERE to see more photos of the cottage.
I also love to cook and entertain, and you can click HERE to see lots of fabulous recipes.
As a professional interior designer for 18 years, my blog is full of easy decorating tips. 
Click HERE to see some my design tips.
I recently opened two shops- my online Etsy shop, click HERE and a brick and mortar shop at The Southshore Shabby Shack in Apollo Beach, FL (118 Flamingo Drive).  
Both shops are filled with coastal gifts, decor and more, so check them out!
Anyways, it was so nice to meet you today…be sure to join me every Friday for my Summer Decorating Series where I share my best decorating and design tips like…
Oh!  I almost forgot- in honor of summer, I am having a very special giveaway…one lucky Starfish Cottage reader will recieve this gorgeous 18″ Sterling Silver Starfish Necklace!!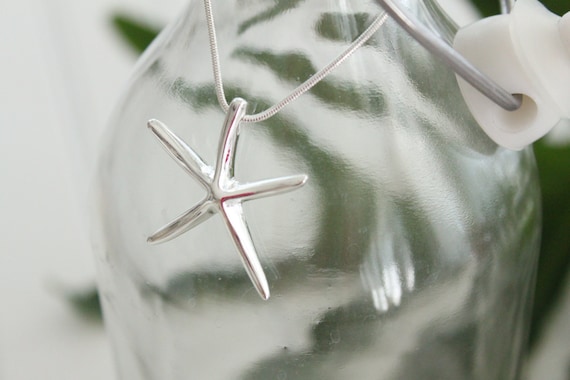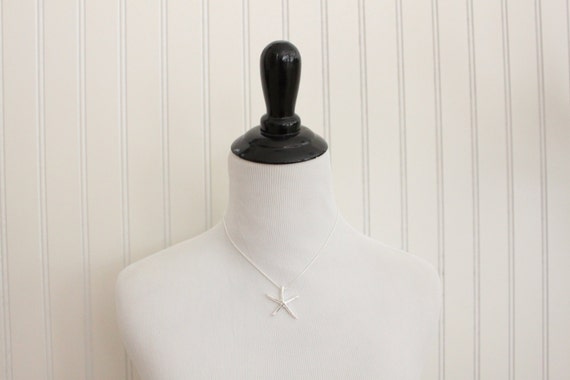 This is a $50 value, people!!
All you have to do is be a subscriber to Starfish Cottage (simply click HERE and enter your email address in the box on the top left of my blog) and then comment "STARFISH" on any post between now and Sunday July 19th.  The winner will be announced Monday, July 20th.