This post is sponsored by the Home Depot.
Last week I needed to help my mom out and tackle her outdoor deck furniture. It was in terrible shape with chipped and cracked paint. I needed a paint sprayer. I don't own a paint sprayer, but knew it would be the best and quickest method to getting the weathered wicker furniture and her rocking chairs looking good once more. Buying a sprayer just for this project seemed silly. So what could I do? It was time to head to the Home Depot's Tool Rental Center.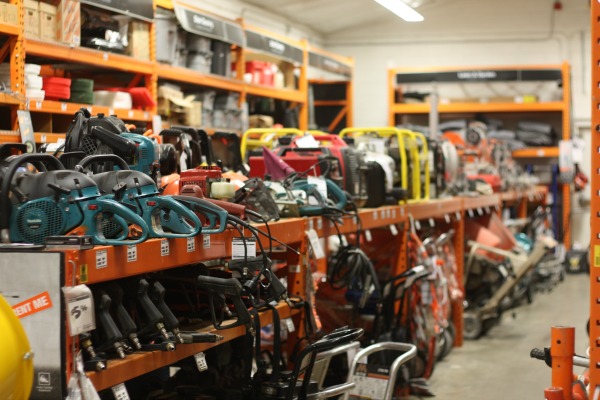 The Home Depot's Tool Rental Center has almost any tool you can think of available for rent. They even have trucks available for rent also. The center has options available where you can rent either by the hour, the day or the week.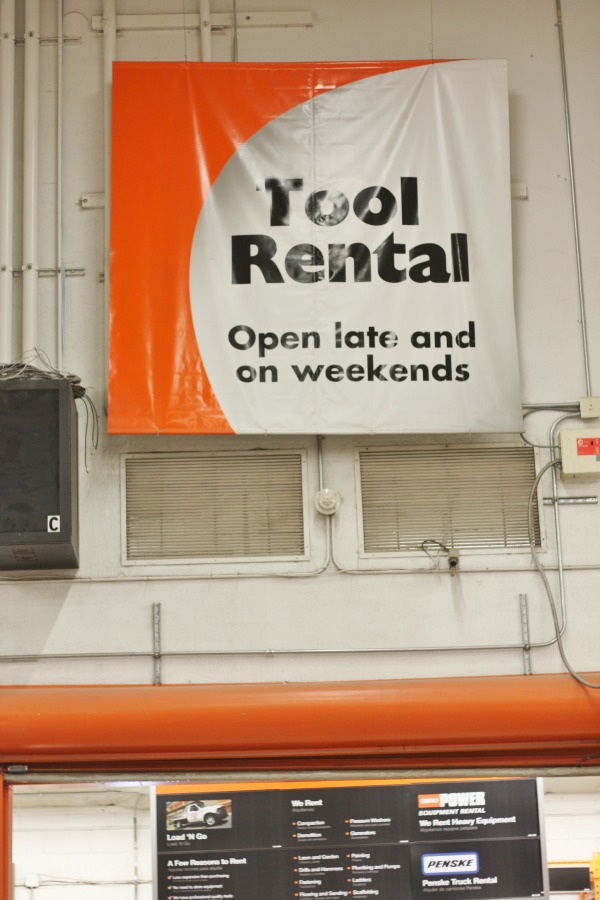 I headed to our local Home Depot Tool Rental Center inside Home Depot to rent a paint sprayer. HD team members, Nathan and Candice, were very helpful and greeted me with a smile.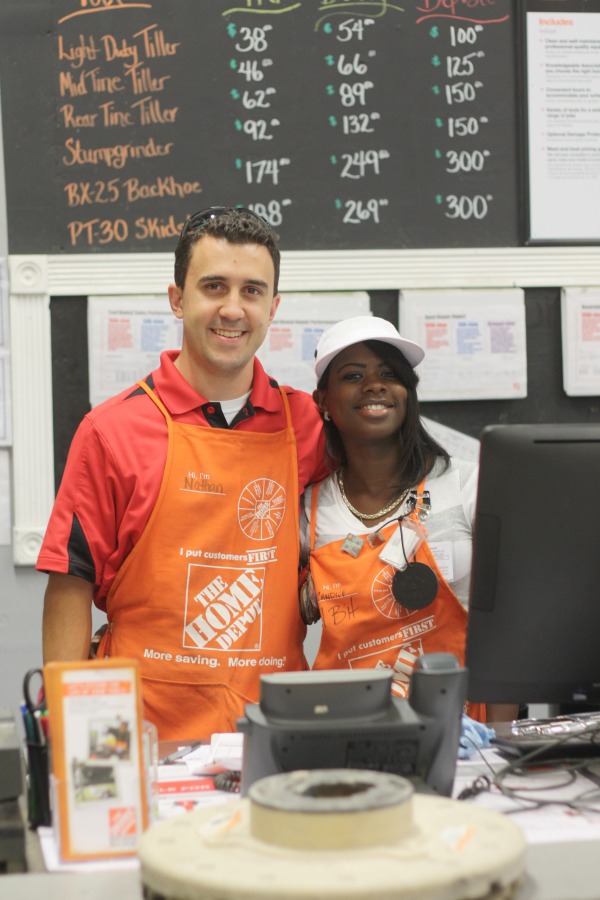 Renting tools from Home Depot is not something new for this DIY family. We have rented several tools from them in the past, like this pneumatic floor nailer and mallet when we were installing hardwood floors in our music room. The tool worked great and was so simple to use. Don't ever think that you aren't capable of laying your own hardwood floors! The process is easier than you think! We plan on renting them again sometime this summer when we switch out the carpet for hardwood in our familyroom.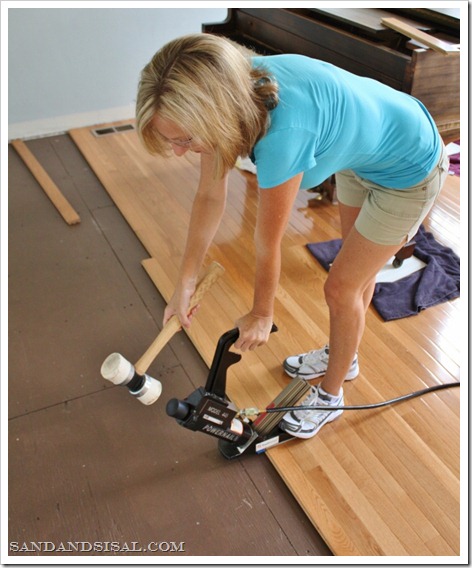 Want to see my outdoor furniture makeover and how I used the paint sprayer? I'm guest posting over at The Home Depot's Blog today! Come see my tutorial How to Use a Paint Sprayer to Restore Old Furniture.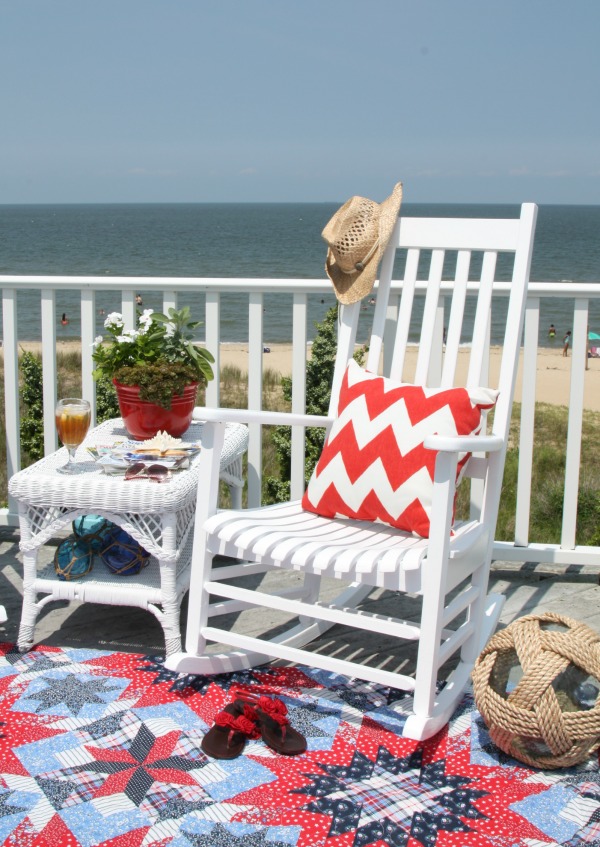 If you don't have the tools and want to get a DIY project done, then let The Home Depot's Tool Rental Center help you achieve your home improvement goals!
KIM
Disclosure: The Home Depot has partnered with bloggers such as me for their tool rental program. As part of this program, I received compensation for my time. They did not tell me what to say about any product mentioned in these posts. The Home Depot believes that consumers and bloggers are free to form their own opinions and share them in their own words. The Home Depot's policies align with WOMMA Ethics Code, FTC guidelines, and social media engagement recommendations.