"Brown paper packages tied up with string… these are a few of my favorite things!" Everyone loves receiving gifts but how they are presented can make your gift extra special. Get ready to transform those paper packages into the prettiest parcels you've ever seen! Let's take a look at a few fun and creative Christmas gift wrapping ideas.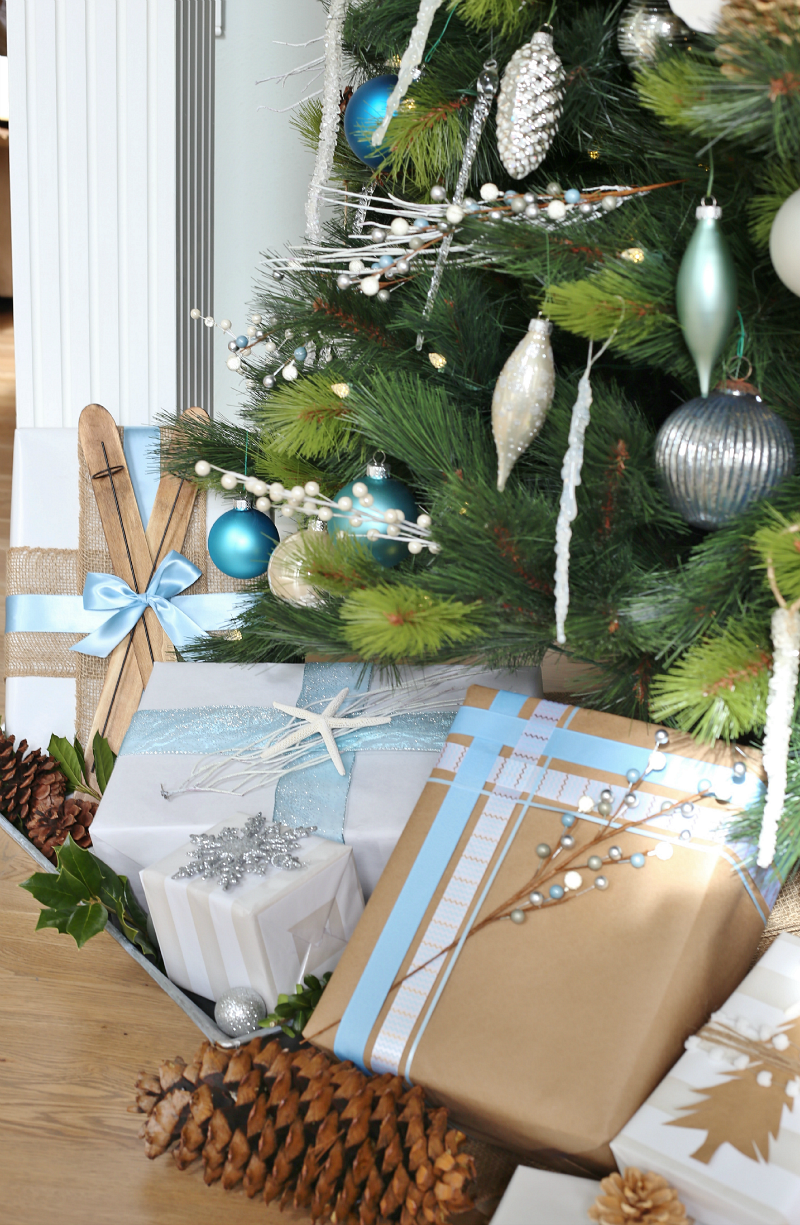 I did some holiday shopping this past week and found some amazing finds for my daughters (and myself!) at one of my favorite stores, LOFT. They have a wonderful selection of apparel perfect for presents. I found cozy soft sweaters with coordinating winter white jeans, beautiful infinity scarves and the perfect accessories with sparkle and shine.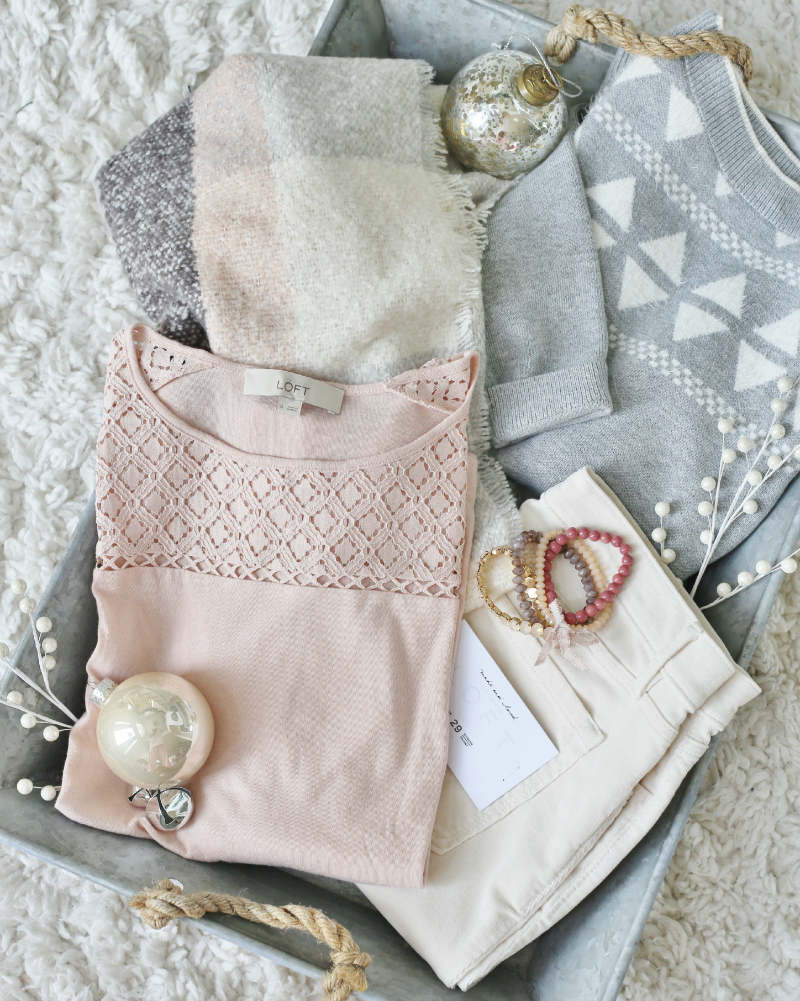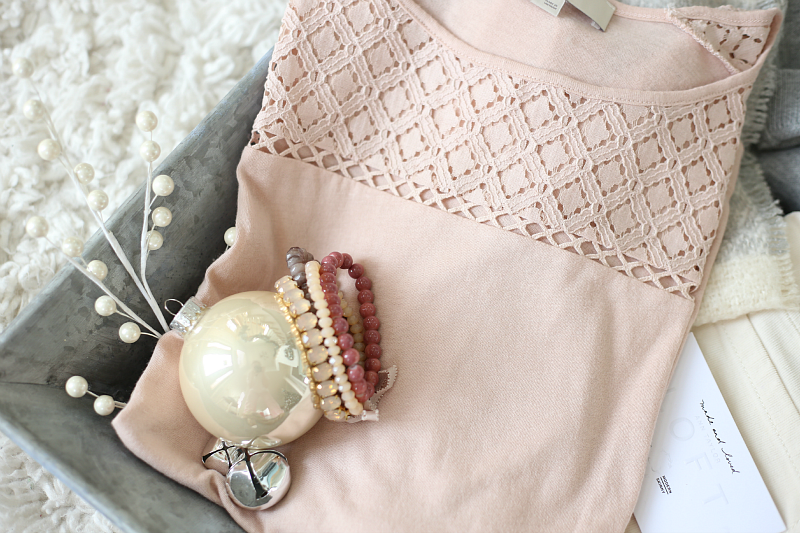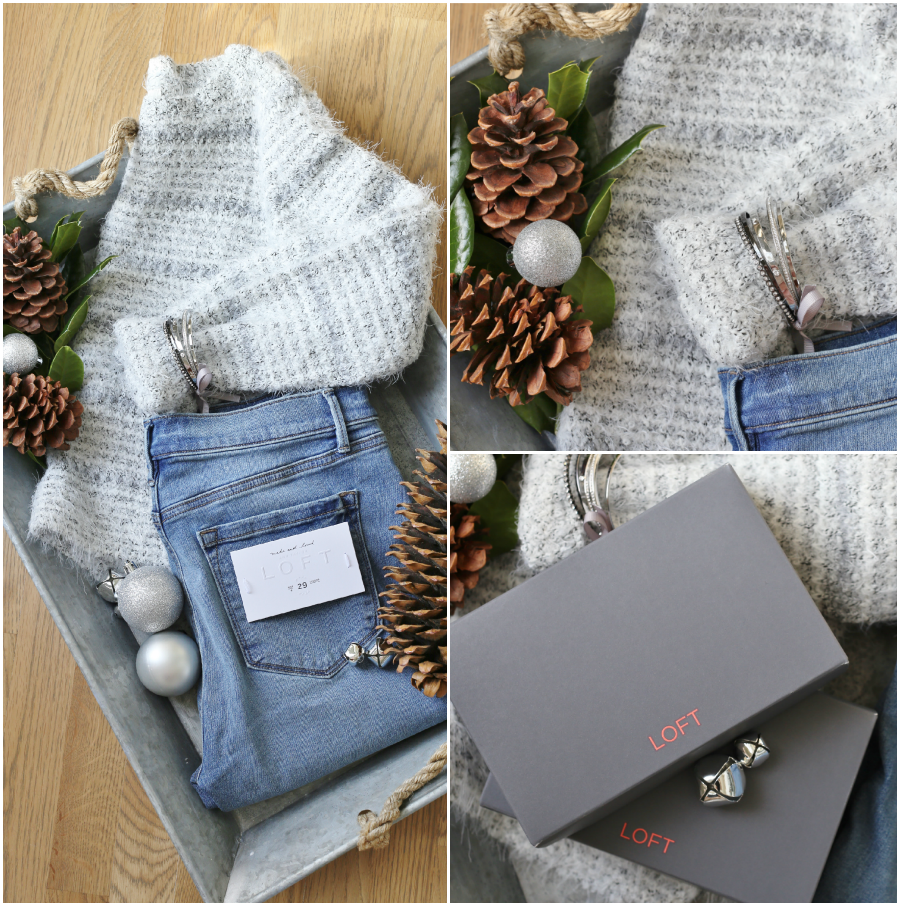 Aren't the outfits beautiful? Time to wrap them up! Here are a few easy tips to help make your gift wrapping gorgeous!
4 Easy Wrapping Tips for Gorgeous Holiday Gifts
Choose a color scheme that coordinates with your tree
Limit the amount of  different papers to 3 or 4
Tie gifts with ribbons and string of various widths, patterns, and textures.
Adorn with bows, ornaments, or other accessories. Get creative!
For wrapping gifts that will be placed under the tree, I like to match the color scheme of the tree. Our coastal Christmas tree is adorned in shades of snowy white, silver, and blues, along with rustic textured sisal and burlap. To keep the collection of gifts from appearing too busy or chaotic, I limit my choice of wrapping papers. I choose 2 solid papers and 1 or 2 printed papers. These packages will be wrapped in basic brown craft paper, white gift wrapping, and one patterned gift wrapping paper.
I like layering ribbons, especially ribbons with totally different textures. This gift is wrapped in plain white paper (most easily found at dollar stores), brown burlap garland (found at most craft stores), blue satin ribbon and a little pair of cute skis from the dollar bin.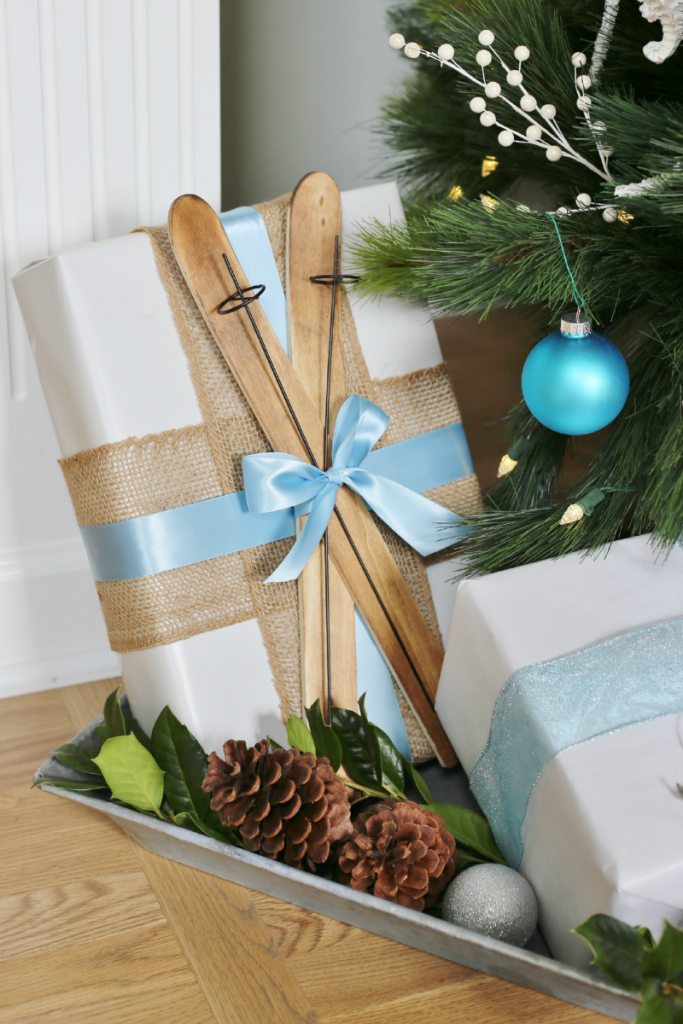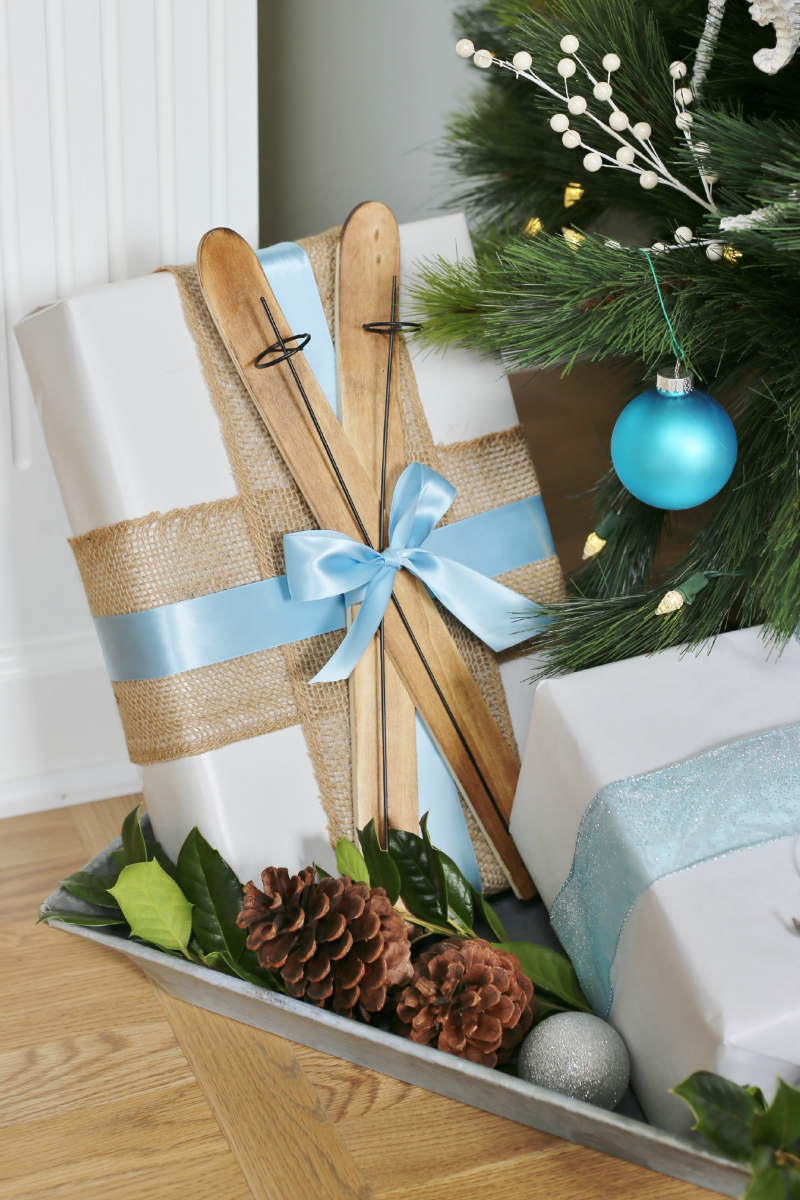 Because a coastal Christmas is the theme we are sporting this year, the gifts reflect that too. I cut a simple Christmas tree out of brown craft paper, wrapped it in sisal twine and fun mini pom pom wire and topped it with a cute starfish. Easy and fast!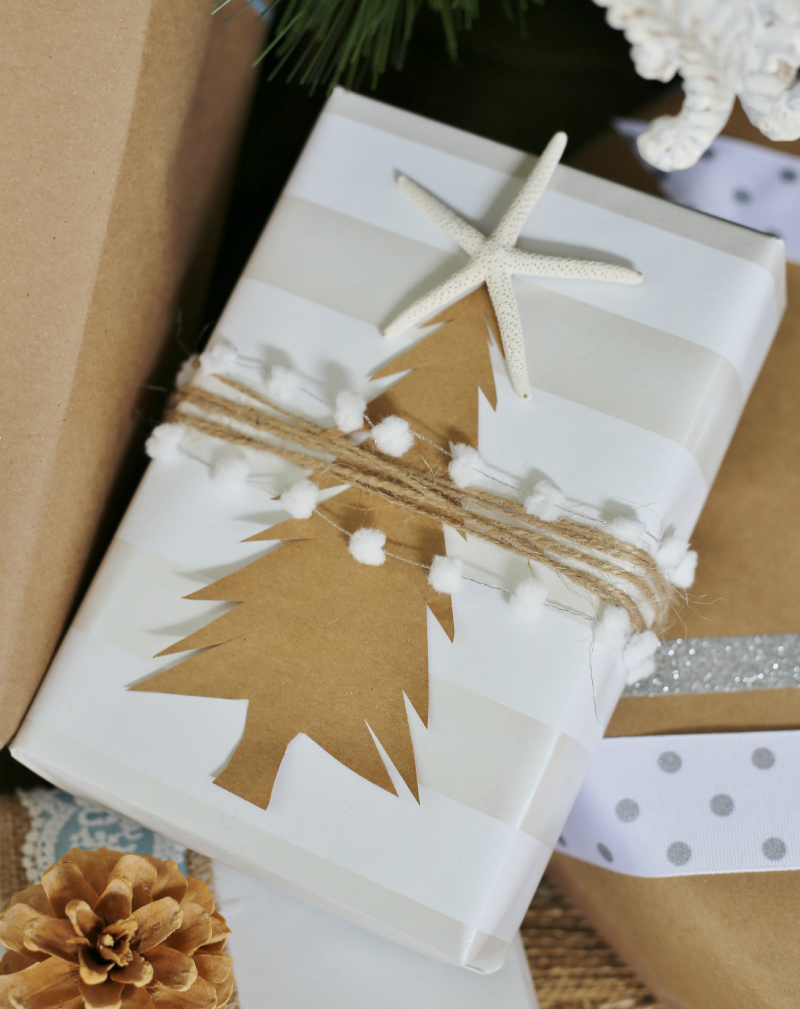 I like using natural elements on my gifts. In lieu of bow, this gift has a piece of whip coral and a starfish. Whip coral is commonly found on the beaches here in Virginia and is bright purple, but I spray painted mine white. Obviously if you don't have coral you could use spray painted twigs (any color that matches your theme), tied in a bow and topped it off with a pinecone.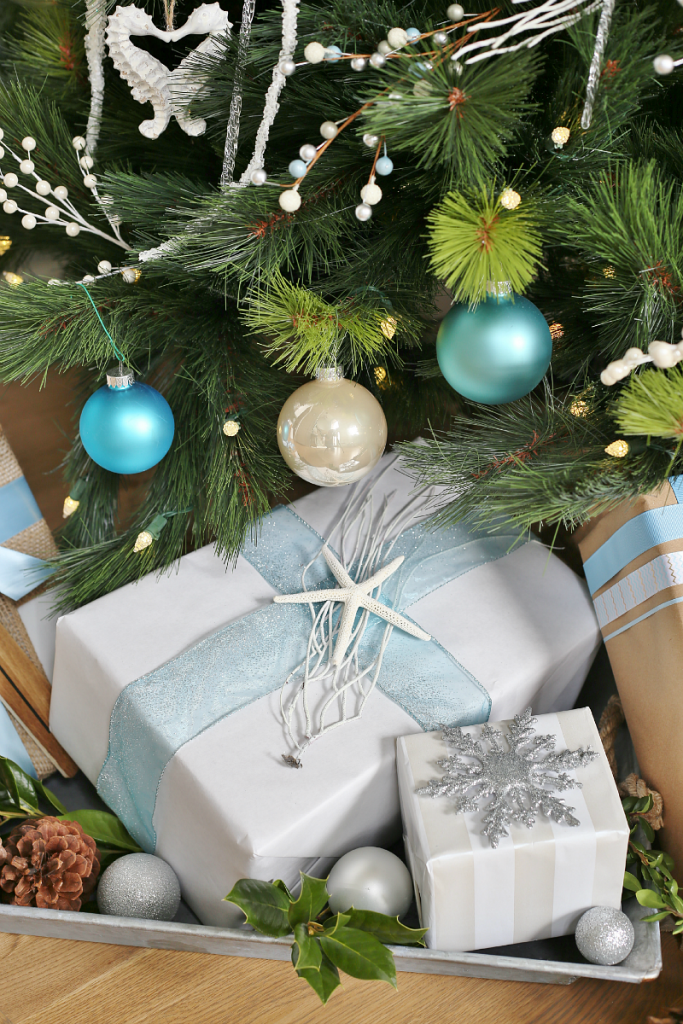 Here is how I used a pinecone as a gift topper. A bleached pinecone sits on top of 3 pieces of layered ribbon: burlap, blue satin, and lace.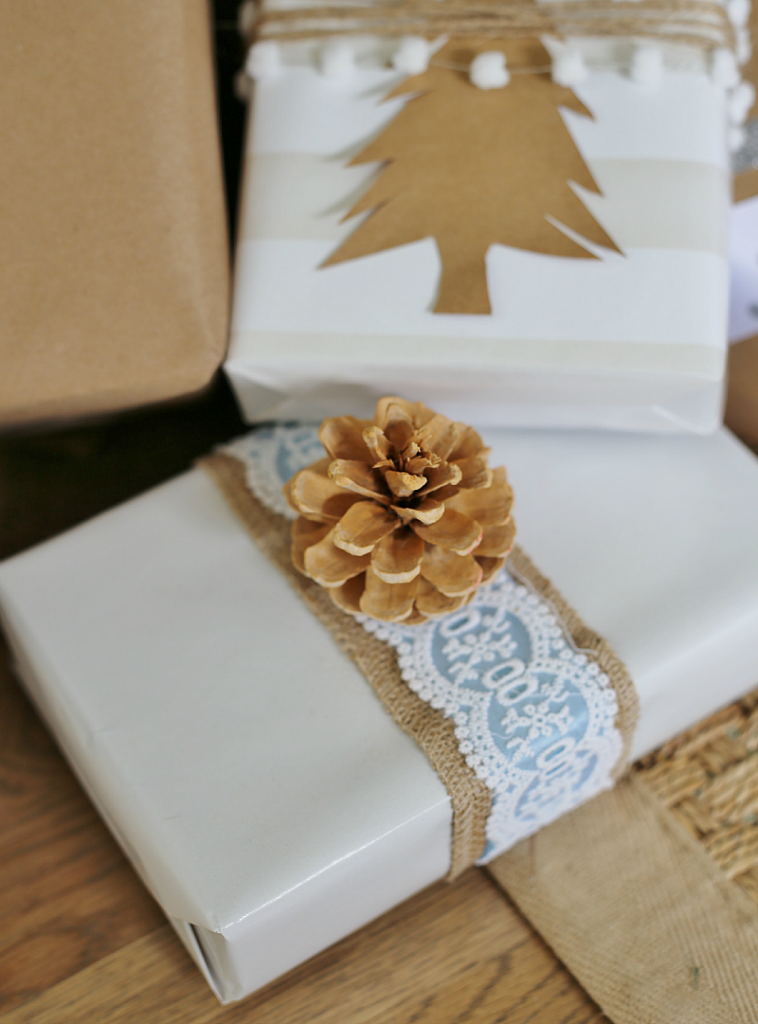 Use ribbons in creative ways. This gift has 3 different ribbons woven together and a berry floral pic tucked in between for a sophisticated look.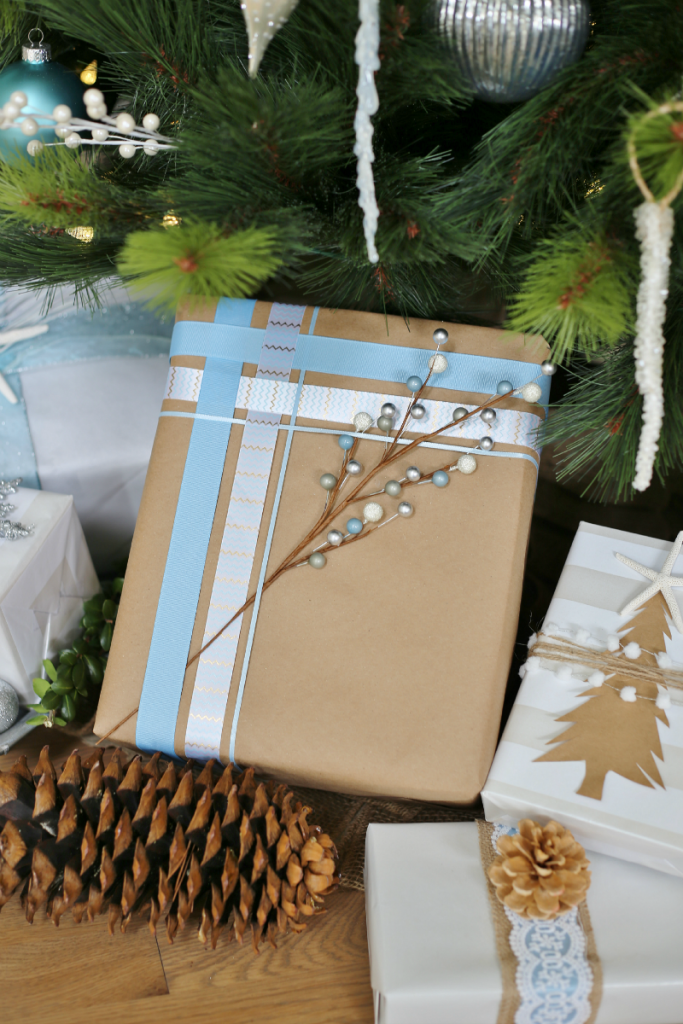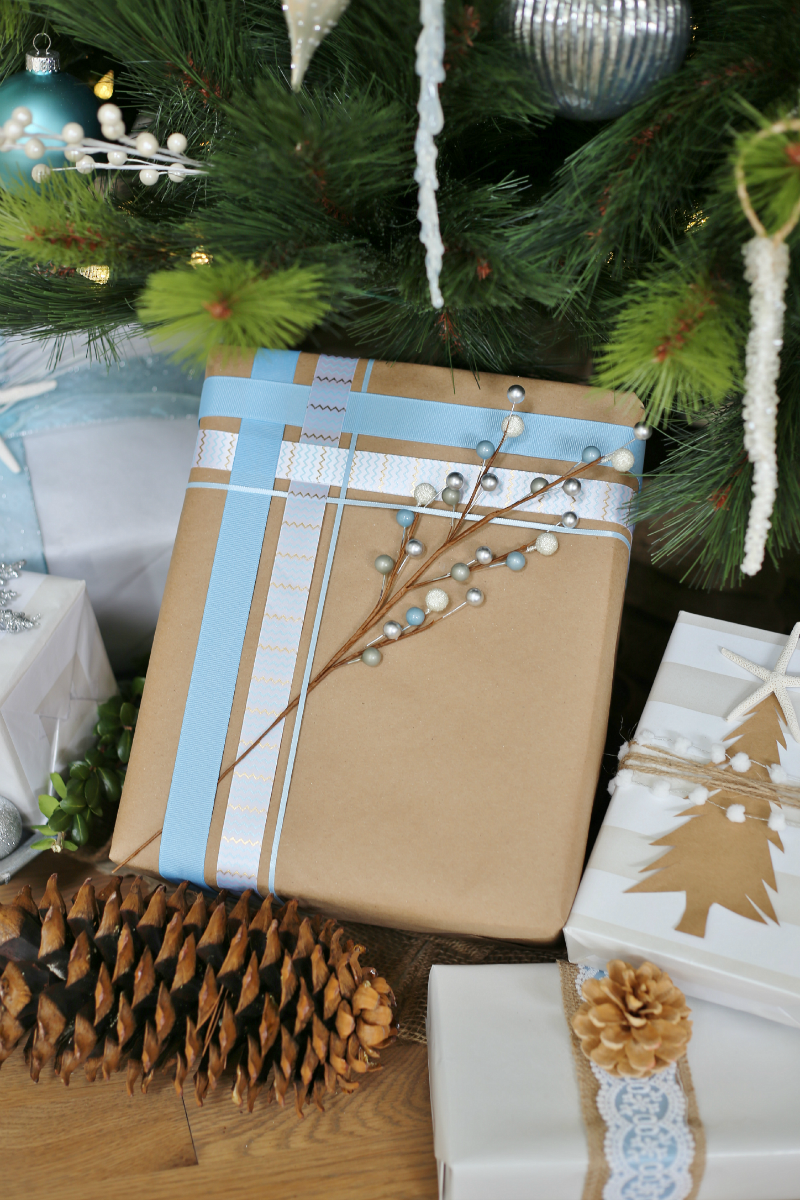 There are some gorgeous decorative tapes out on the market these days. This package has whimisical polka dot ribbon and sparkly silver washi tape. A few little jingle bells complete the gift.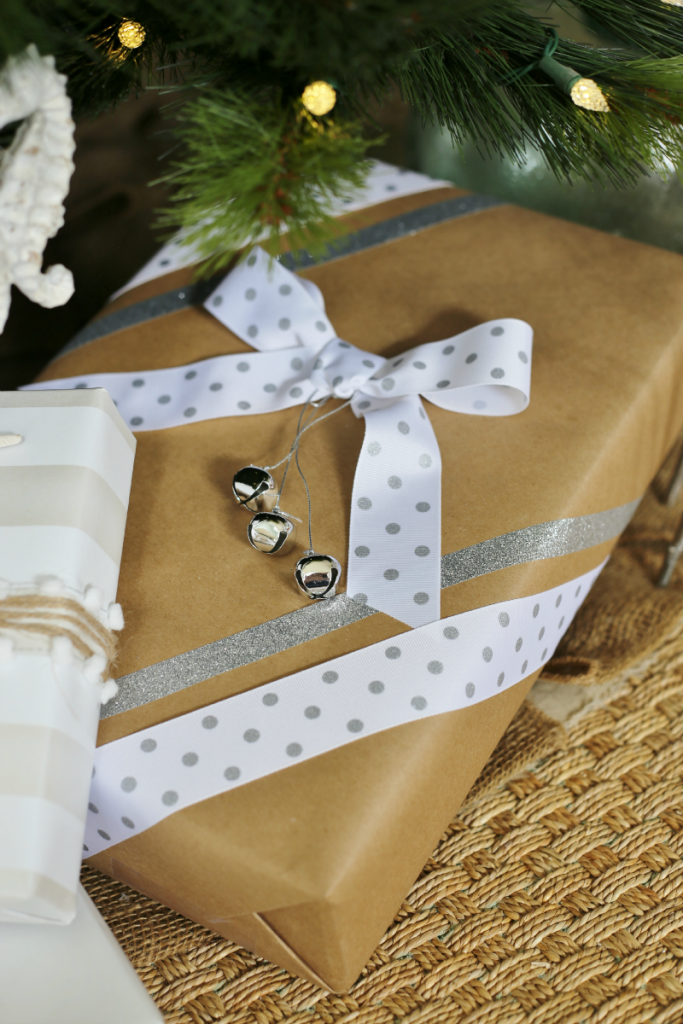 The presents from LOFT are all wrapped and look beautiful! My girls are going to love their gifts!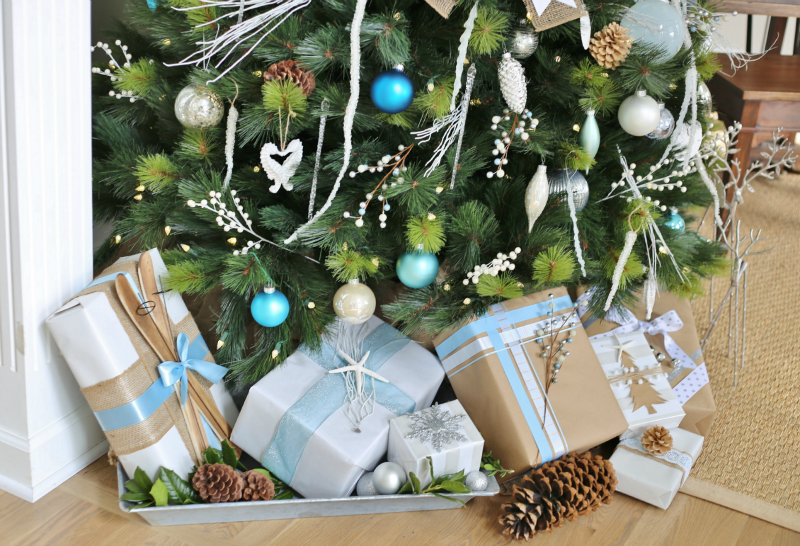 I hope you enjoyed these creative Christmas gift wrapping ideas and will try a few of the techniques for yourself this holiday season!
KIM
"Disclosure: This post was sponsored by LOFT through their partnership with POPSUGAR Select. While I was compensated to write a post about LOFT products, all opinions are my own."