Girlfriend, can we talk? Are you going to the Haven Conference this year? I am and I'd love to see you there! What is Haven? Haven is a blogger's conference for those of us who specialize in DIY, design, and decor. It is a fabulous event that gives bloggers the opportunity to connect with brands both big and small and network with other bloggers in your own niche. I have attended the past 4 Haven's and have gained so much from each one!
This year Haven has gathered an amazing group of very experienced, professional bloggers, who are excited to help guide and mentor newer bloggers throughout the conference. I'm honored to be chosen to be a Haven Mentor. And all this week we have a little blog hop introducing each Haven Mentor to you. So if you are hopping over from Traci of Beneath My Heart then welcome!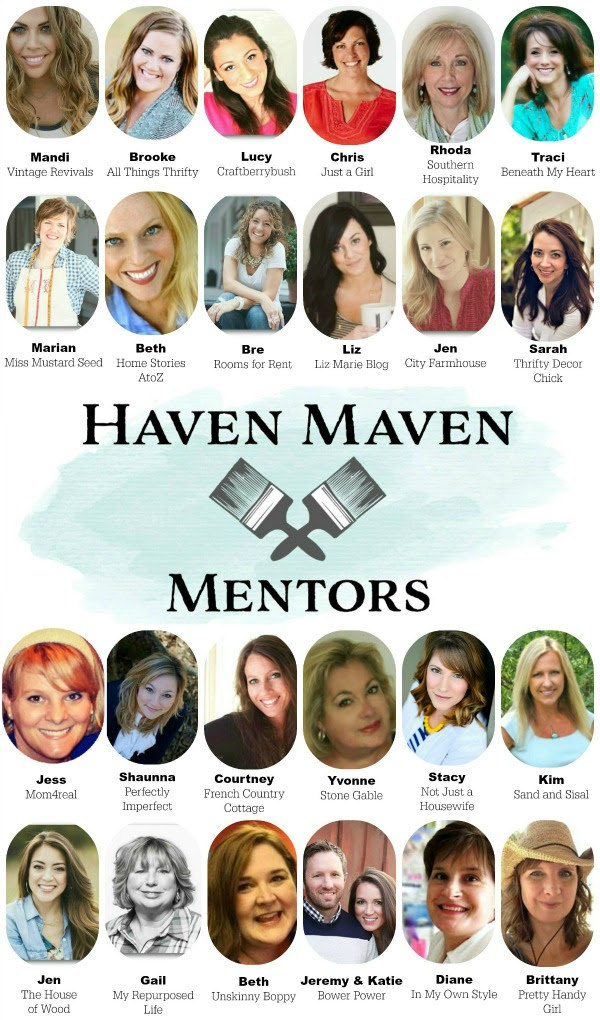 The team at Haven has asked me a few questions to help you get to know me a bit better. Here are the questions:
How many years have you been blogging?
Sand and Sisal was launched in 2010. I had been blogging for about a year before that privately to share my projects with family and friends. It was a difficult time in my life during that period and blogging about my DIY projects was where I found joy, contentment, a sense of purpose, and was where I felt like the real, creative Kim was allowed to shine once again.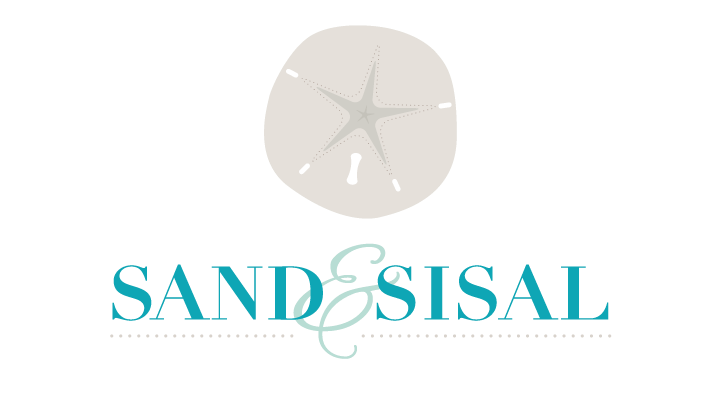 What is your favorite DIY project that you've completed?
It's hard to choose just one! I actually have a few favorite bathroom renovations but I did those before the days of blogging. Since blogging, I'd have to say the laundry room makeover is probably the highest on my list. It was so ugly beforehand. I couldn't stand being in that room (not to mention I despise doing laundry and with 4 kids, I do a lot!).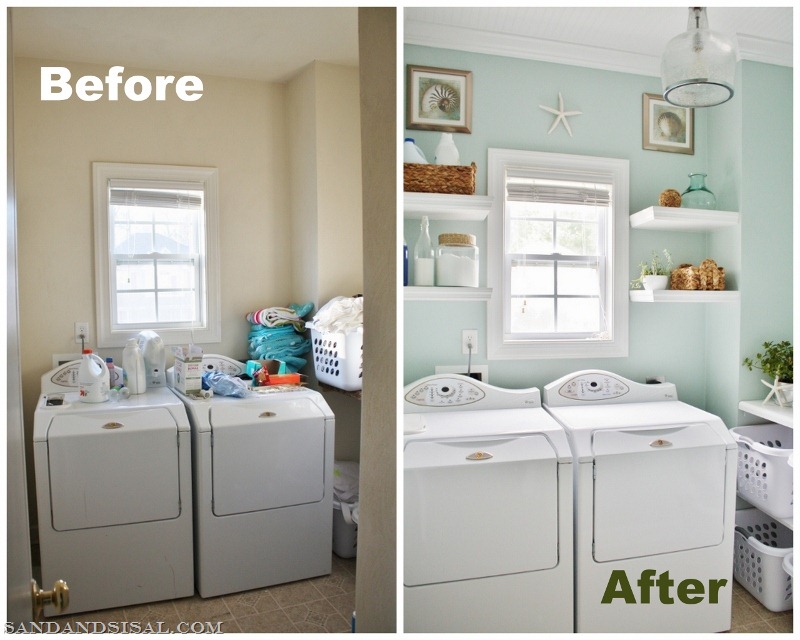 The makeover certainly made the chore of doing laundry a bit better. The room even received a centerfold in a magazine and book!
Next would have to be the Built-in Bookshelves with Window Bench in our kids' playroom. It was one of those projects where I wished I had done it years ago, because it was actually easier to build than I thought it would be.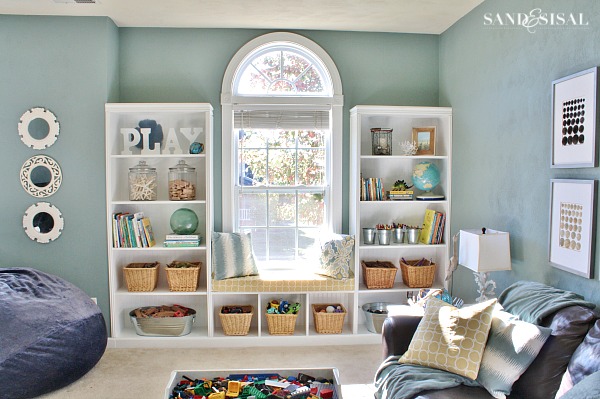 What is something significant you have learned from a conference?
I've learned great tips on SEO, analytics, social media, and networking, but the photography and photo editing classes have benefited me the most.
What is one piece of advice you would offer a blogger, new or otherwise, who is going to Haven?
Don't be nervous! Haven is a conference where you will have that rare feeling of being surrounded by people who simply "get you"! Some of my sweetest friendships came from women I met at conferences.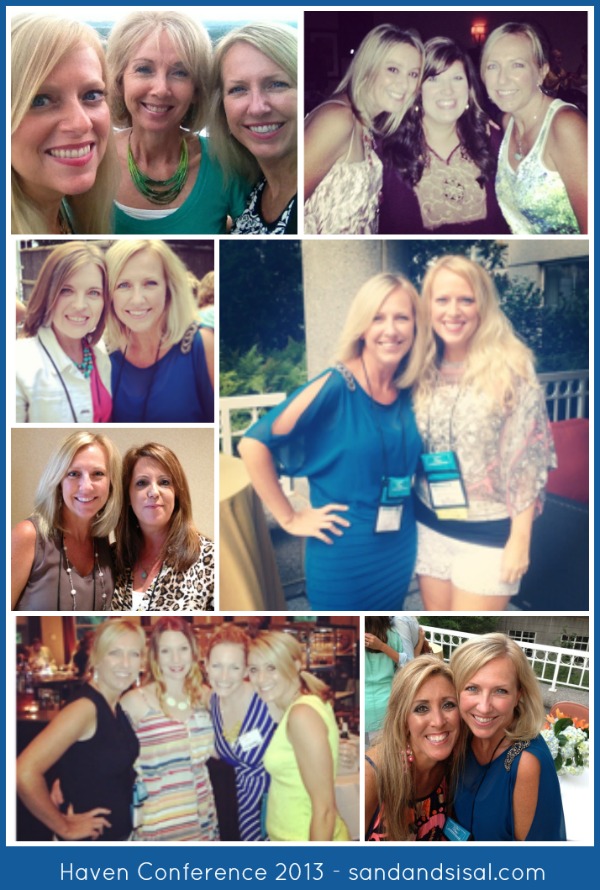 Helping out new bloggers is something I really enjoy. I have mentored several over the years and today, many of their blogs are even larger than mine! I call that success, so girlfriend, let's talk! This year at Haven I will also be helping teach a class on Working with Brands.  I hope you will join us in Atlanta. Be sure to come find me and say hi! I look forward to meeting you!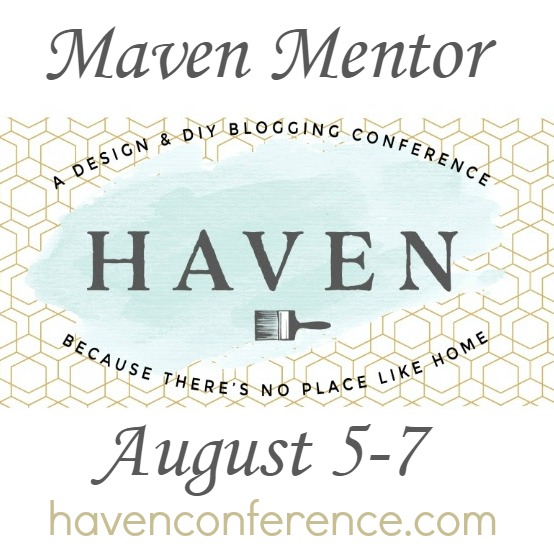 If you want to learn more about who the Haven Mentors are then hop on over next and meet my friend Courtney from French Country Cottage. Or check out all the mentors on the blog hop here:
Day 1: Southern Hospitality | City Farmhouse | In My Own Style | Rooms for Rent
Day 2: All Things Thrifty | Perfectly Imperfect | Beneath My Heart | Sand & Sisal | French Country Cottage
Day 3: Liz Marie Blog | My Repurposed Life | Just a Girl | Bower Power | Thrifty Decor Chick