Beach living is our life. If you are vacationing this summer at the coast then you need to read my 15 Best Beach Tips that will make your vacation a fun, safe, beachy breezy blissful experience! Look like a local with these tried and true beach tips.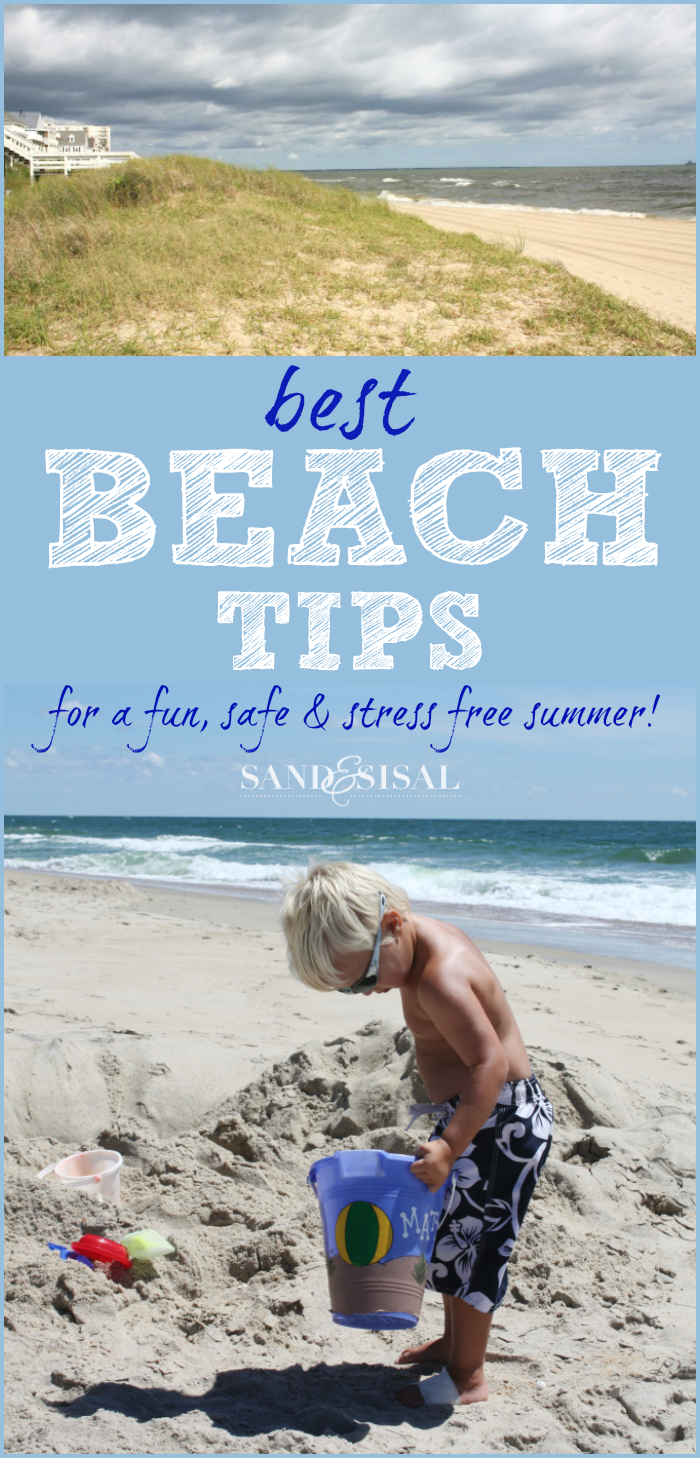 15+ Best Beach Tips
Affiliate links are provided in this post for your beach vacation shopping convenience.
1. BABY POWDER TO THE RESCUE
There is nothing worse than a hot and sweaty sandy baby or kid and no fresh water to rinse it off. What do you do? Simply sprinkle sandy areas with baby powder and the sand falls right off!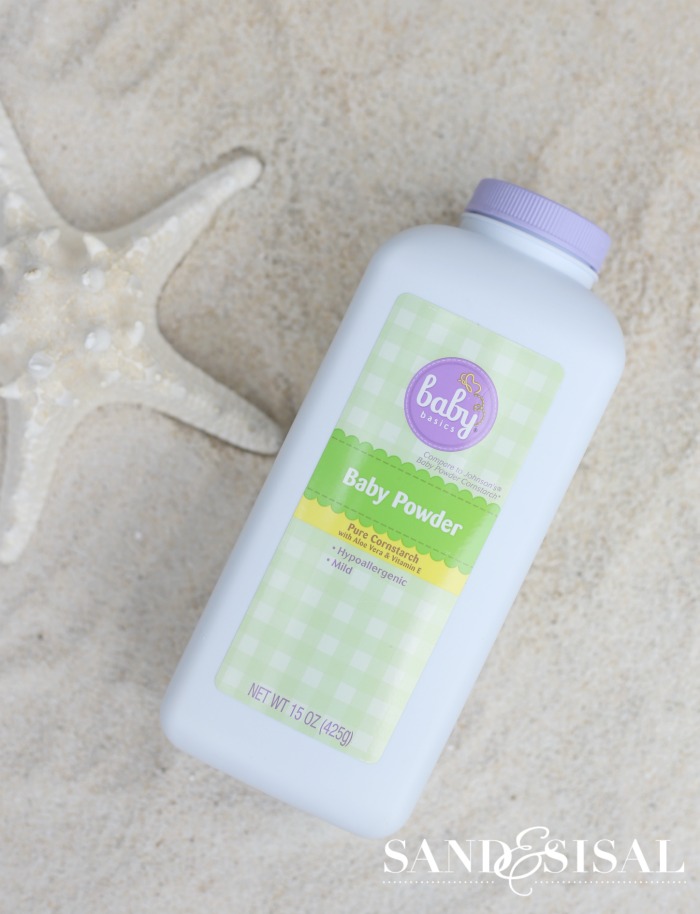 2. SANDY FEET JUICE JUG
Keep one or two juice jugs filled with fresh water in your car to rinse off those sandy feet right before you drive home. Trust me, your car mats will thank you. This is especially helpful for beaches that allow driving 4-wheel drive vehicles along the beach.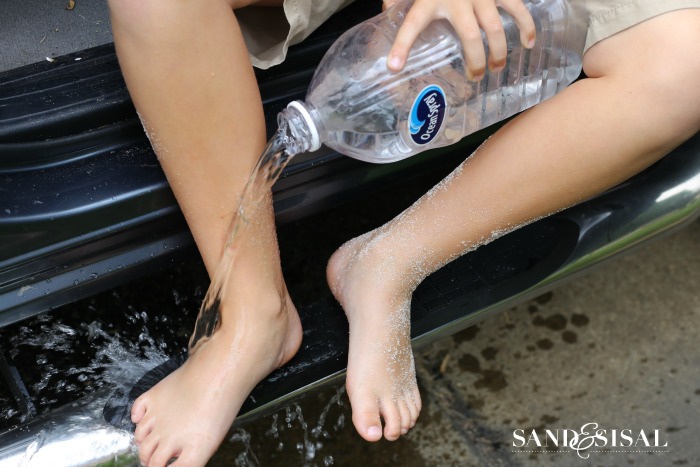 3. INFLATABLE BABY POOL
While the big kids play in the surf the little ones can enjoy their own little inflatable baby pool. Inflate the pool when you get to the beach and then fill it with buckets of sea water. This is a mommy lifesaver!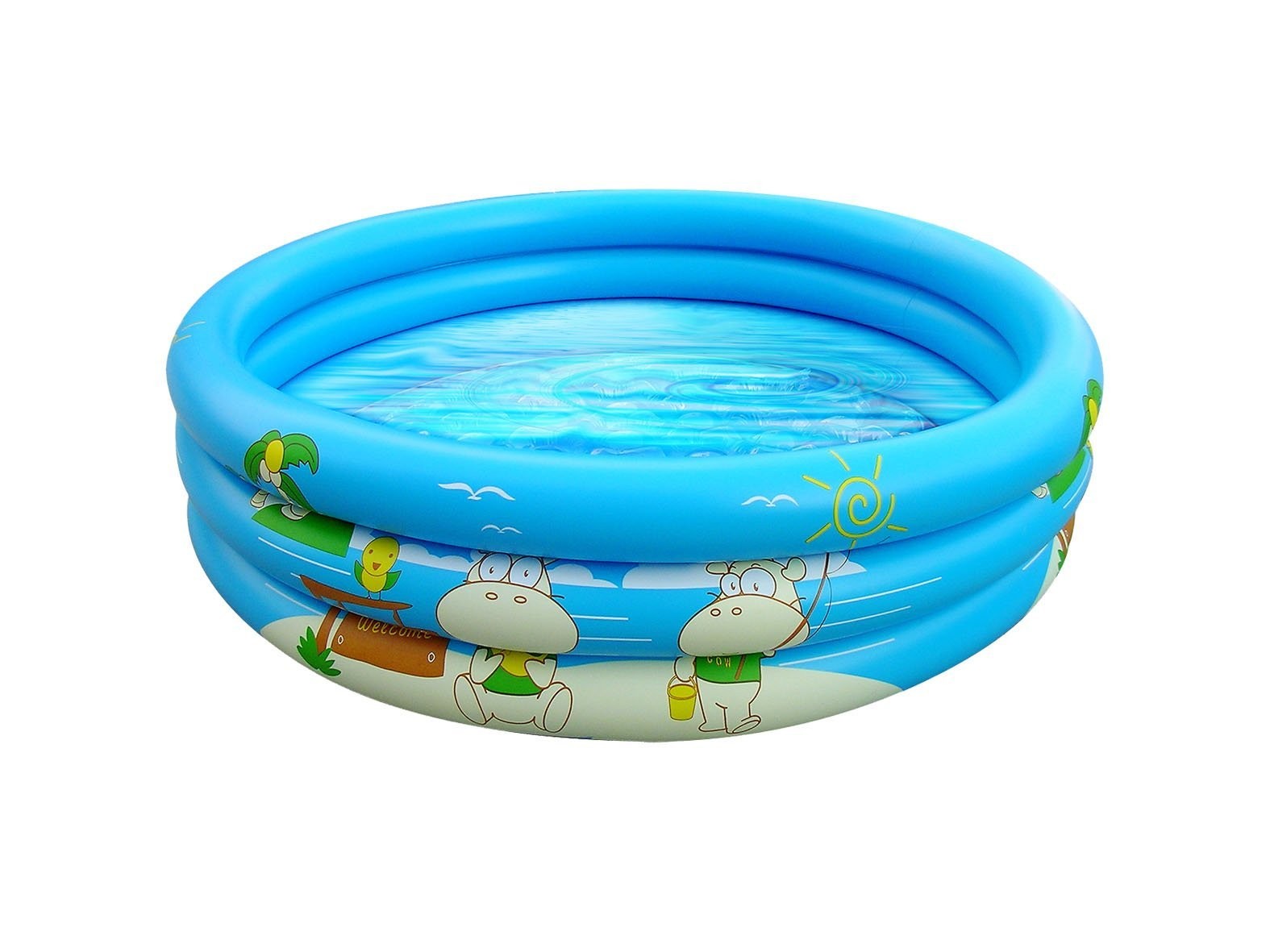 4. FROZEN WATER BOTTLES
Be sure to toss a few frozen water bottles into your cooler. Not only do they keep your drinks cool longer but they take up less space and weight than icecubes and you also will have icy cold water to drink on extra hot summer days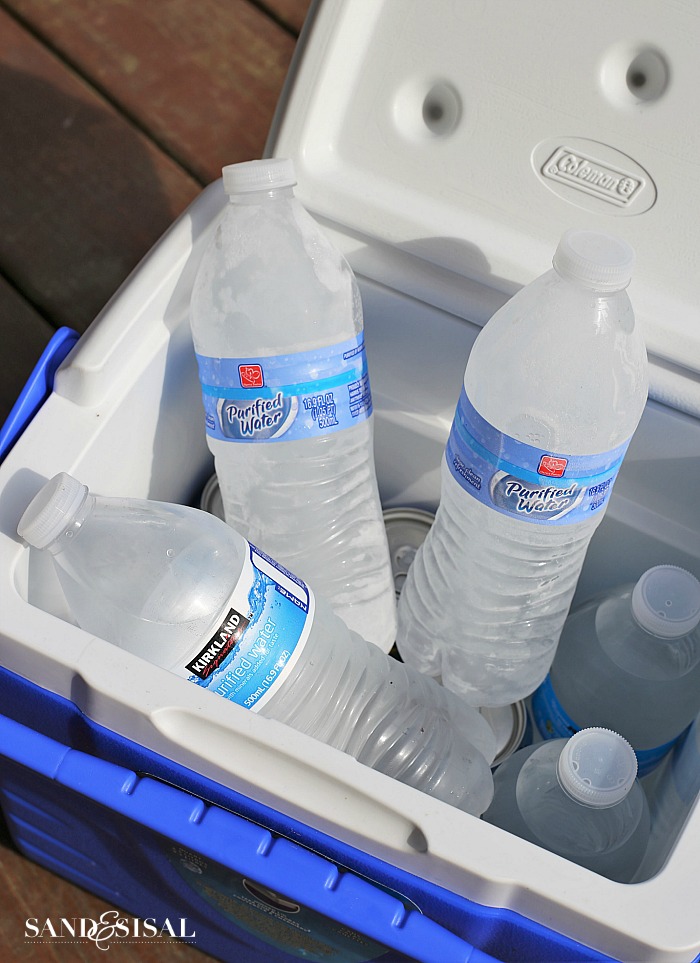 .
5. EASY BREEZY BEACH SHEET
Bring a sheet to lay out on the beach instead of a blanket. Sheets take up little space in your bag, dry quicker than blankets and sand brushes off easily.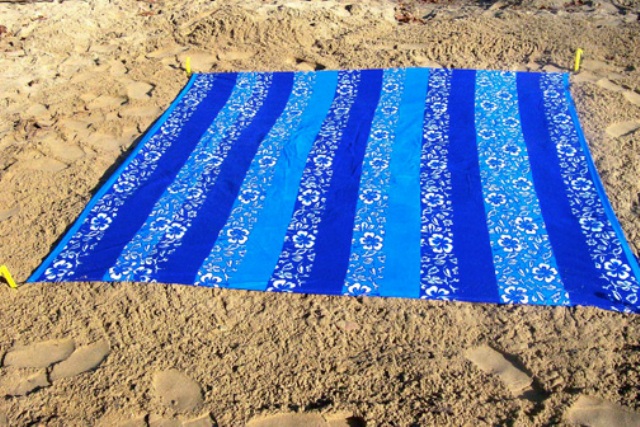 6. JELLY FISH STING REMEDY
Jelly fish stings are simply part of life along the east coast. If you get stung understand that the sting will last approximately 20 minutes to several hours depending on the amount of body stung. The #1 thing is DO NOT RINSE YOUR STING WITH FRESH WATER!!!! Fresh water will cause the jelly fish venom cells to burst open, there by increasing your pain. Rinse with more sea water and gently brush off any remaining jellyfish tentacles with the edge of a credit card. We always bring a ziplock bag of baking soda to the beach. Make a thick paste of sea water and baking soda and apply to skin. This will deactivate the stingers. Vinegar works also. Apply an ice bag if desired.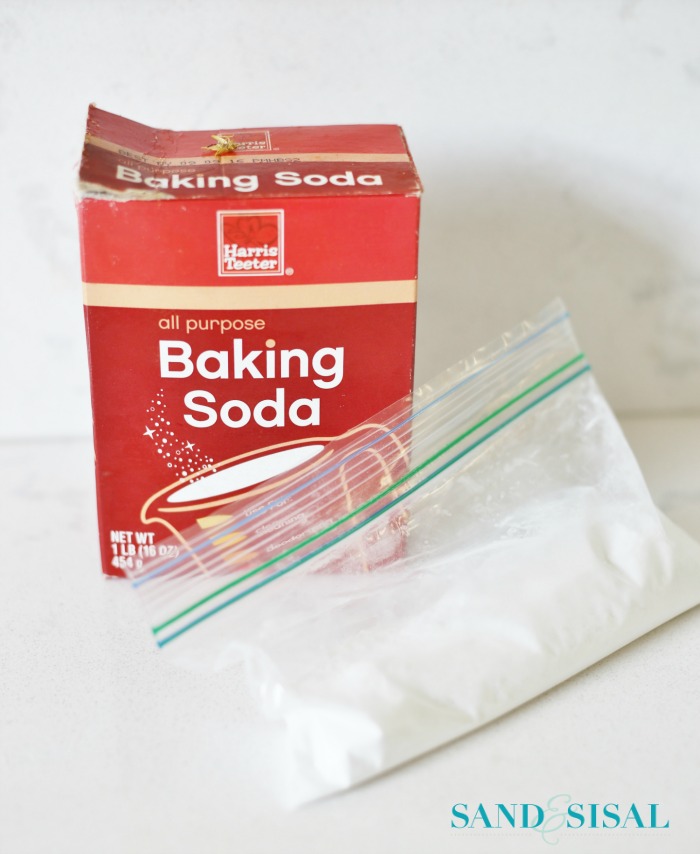 7. PROTECT THE PHONE
Protect your cell phone from sand and salt water splashes by keeping it in a ziplock plastic bag on the beach. It will still work even in the bag.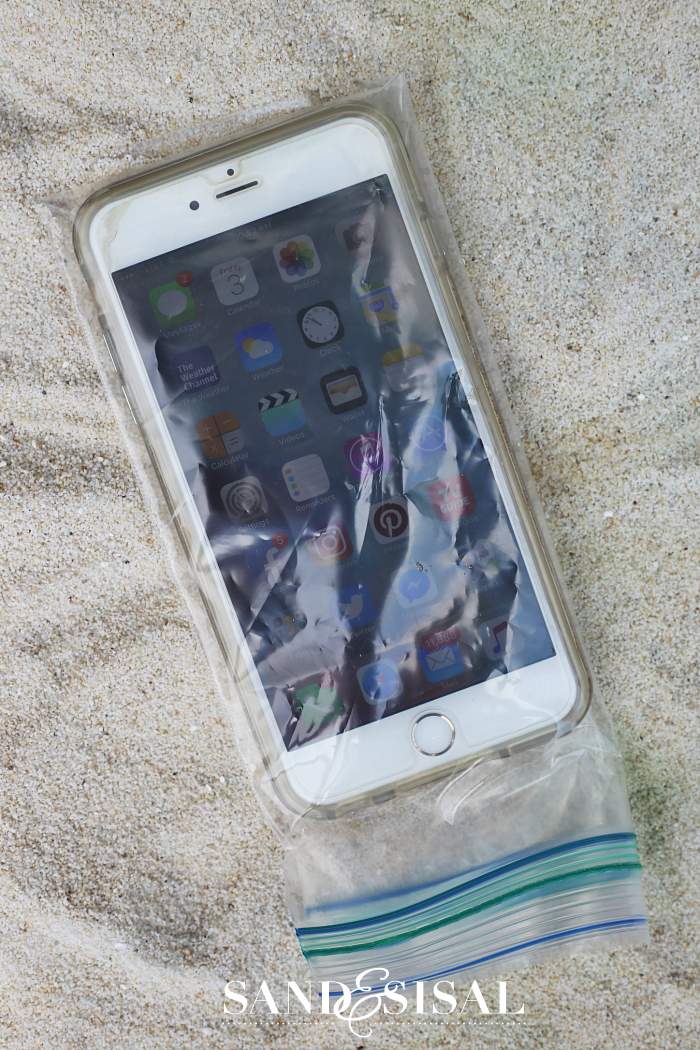 8. BEACHCOMBING BAGS
Bring a zip lock gallon bag labeled with each kid's name on it to store their beach combing treasurers. Be sure not to bring home any live shells or sea life. No only is it illegal but in a few days your home will smell like rotting fish!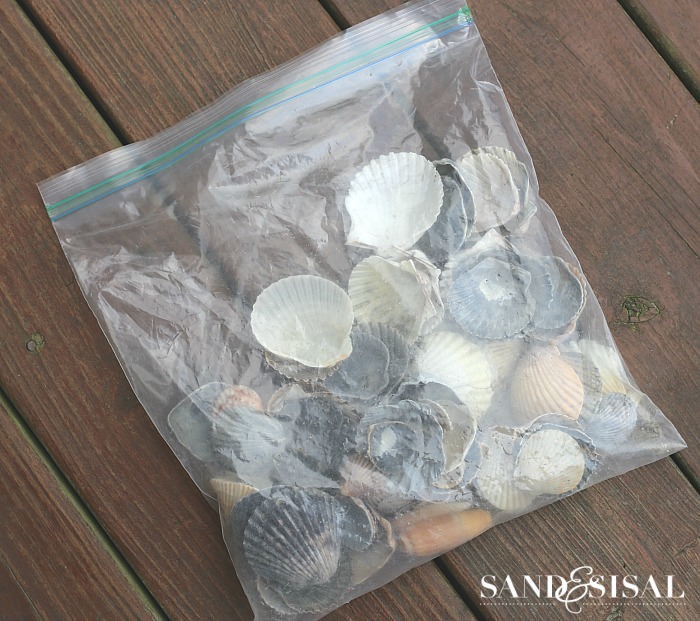 9. DIG IT DEEP
Avoid an embarassing and potentally very dangerous beach umbrella blowing down the beach. To properly anchor a beach umbrella, dig a deep hole at least 18″ deep into the sand (24″ would be even better).  If you use an Easy-Up, then strap your backpacks, beach bags, and cooler to the corners of your shelter.
Angle the postition of your umbrella/Easy-Up INTO the wind so that it doesn't get picked up by the wind. If winds exceed 15-25mph then please just close your umbrellas and slather on more suncreen.
***Sadly a woman just died this past week at our beach from being impaled by a fly-a-way umbrella. I've rescued many tumbling umbrellas over my lifetime.  Please beach responsibly.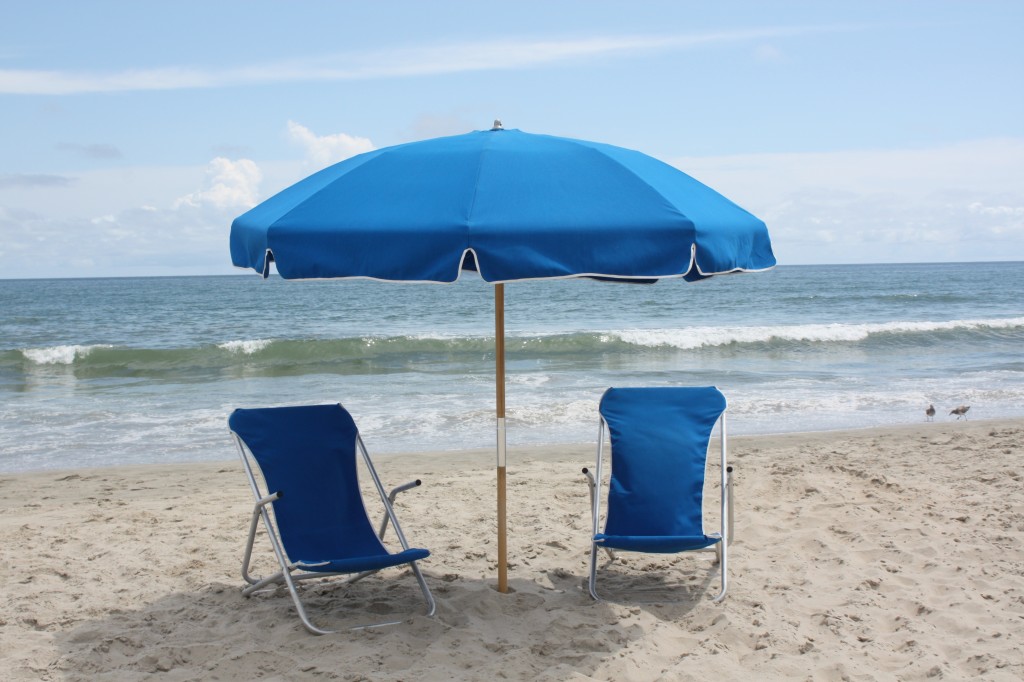 10. FRESH WATER SPRAY BOTTLE
Pack a mini spray bottle filled with fresh water to spray and rinse away the saltwater sting from eyes and faces. It also is handy for rinsing off the salt spray from sunglasses.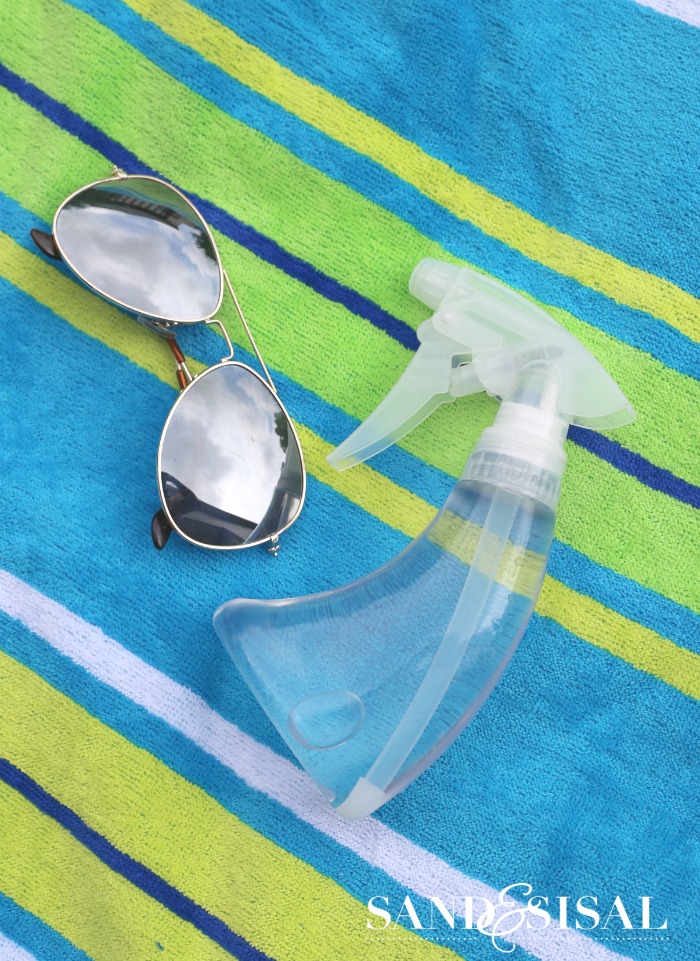 11. COFFEE CUP CAMOFLAGE
Hide your valuables in an insulated coffee cup. Take only what you need to the beach, like keys, cash, ID, and a credit card. Leave the rest in the beach house or in your hotel room safe. Do NOT bring a purse to the beach and do not leave a purse under a car seat. If you must, then store it in a locked glove box in the car.
12. BEACH BALL NO-NO
Ask any beach front life guard and they will tell you that if they could, they would pop every beach ball and small inflatable. Nothing says "I'm a tourist who has no clue", as bringing a beach ball to the beach.
Beach balls should be reserved for pools only. They always blow away. This goes for all types of feather weight inflatables. Sadly, I have witnessed countless people, especially children nearly drown because their beach balls quickly float out to sea and they tried to swim after them. Please, we beg you, leave the inflatables at home. If they do start blowing away… let them go! A dollar store purchase is not worth losing a life over.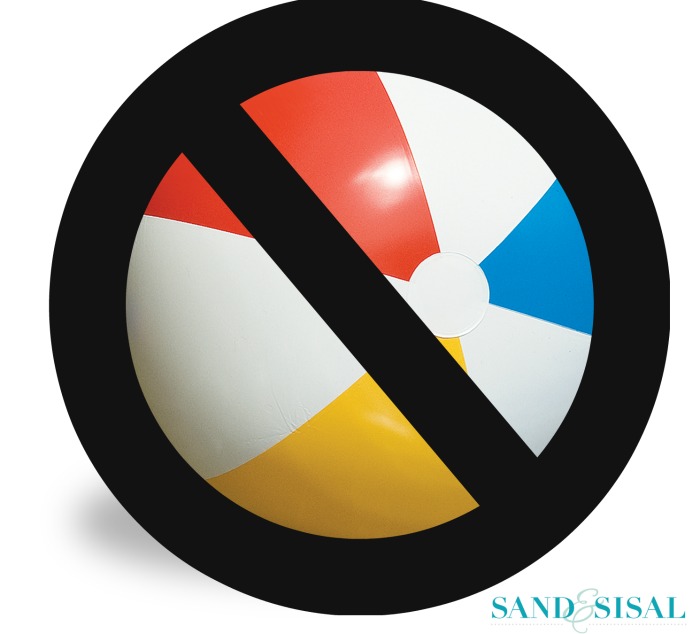 13. METALLIC TOOTSIES & BIKINI BLING
Avoid painting your toenails and fingernails with metallic nailpolish. Metallic nailpolish mimics reflective fish scales under water and attracts the attention of larger fish. The only attention of larger fish I desire is on the end of a hook and then baked.
Just like the metallic nail polish, save your beautiful bathing suit all blinged out with metal accents, jewels or sequins for the pool. You don't want to wear anything that will attract sharks and mistake you for a floundering fish.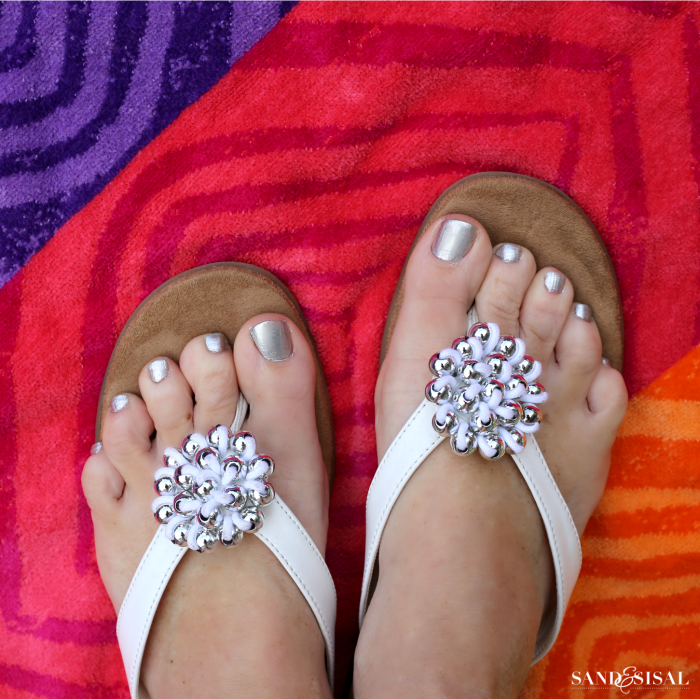 14. FISHING PIER FEARS
Locals know, you do not swim next to fishing piers. Not only do you risk getting snagged by a fishing hook or stepping on one in the sand but it is also where sharks are attracted to because of all the bloody bait in the water. Just walk down the beach 100 yards or so if you have the option.
15. SAND TOY STORAGE
Use a pop up mesh laundry bag to store and carry all your sand toys, pails, and buckets to the beach. Even your little ones will be able to carry this bag themselves.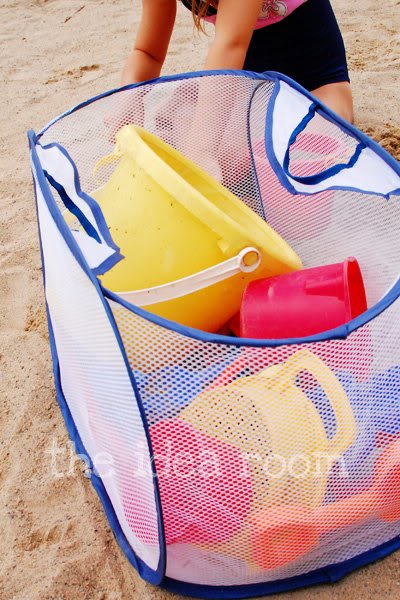 16. SUNSET SUPPER
Ok, this is my last shark tip. Locals never swim at sunset or at night. Why? Sunset is the time when sharks and other large fish come near to shore to feed. Evenings are warm, balmy, and immensely romantic on the east coast and the idea of an evening swim in 85° water is very tempting but trust me, take a nice walk along the beach instead.
****(Sorry for all the shark related tips. We had 8 shark attacks right near here last year, one of which was in front of our beach house. I don't mean to scare anyone away, but we all need to understand and respect that we are playing in THEIR playground).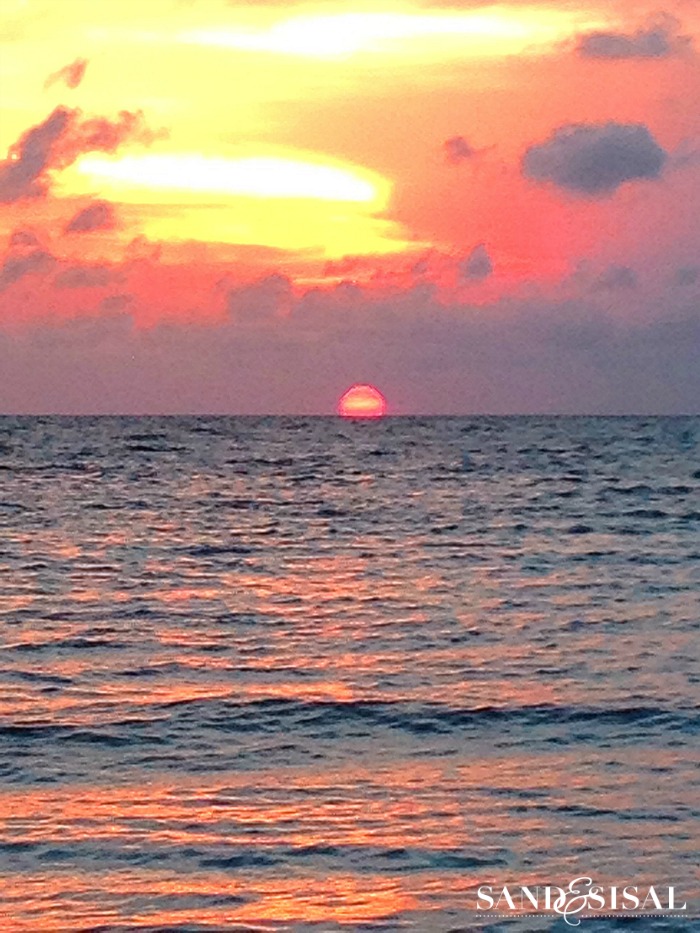 Love these tips? Don't forget to Pin It for later!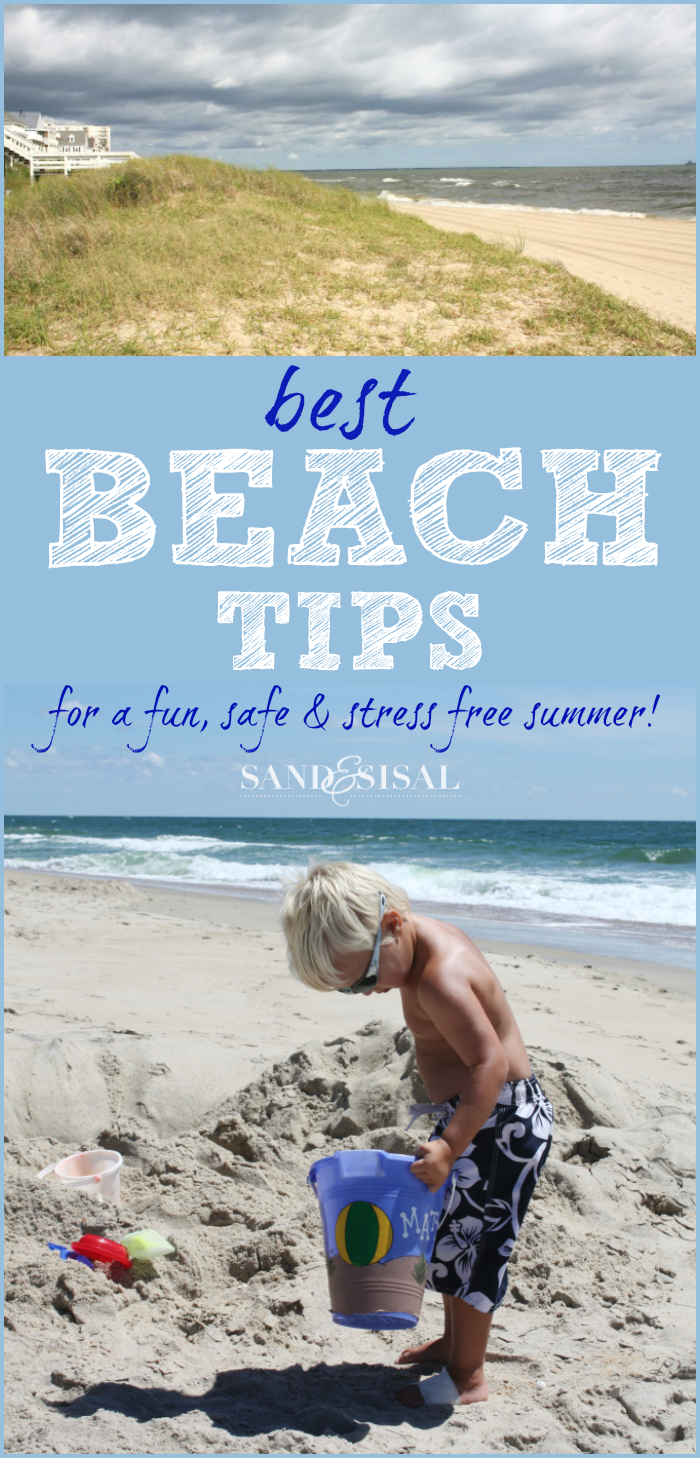 I hope you enjoyed all these best beach tips! The beach has been my front yard since I was a small child and all my babies have been raised on the beach. I hope these tips help make your vacation to our little paradise more relaxed and enjoyable!
Share with me YOUR best beach tips! I'd love to hear from you!
KIM