Our family are big pasta eaters and love Italian food! I serve pasta at least once a week. What I appreciate about pasta dishes is that they are so versatile, can be served hot or cold, and are perfect to prepare quickly on a busy school night. Second to my love for pasta is shrimp, especially if it's grilled! Today I want to show you a simple and flavor filled 20 minute meal! We're making Pesto Pasta with Grilled Shrimp and Roasted Red Peppers with help from @BarillaUS.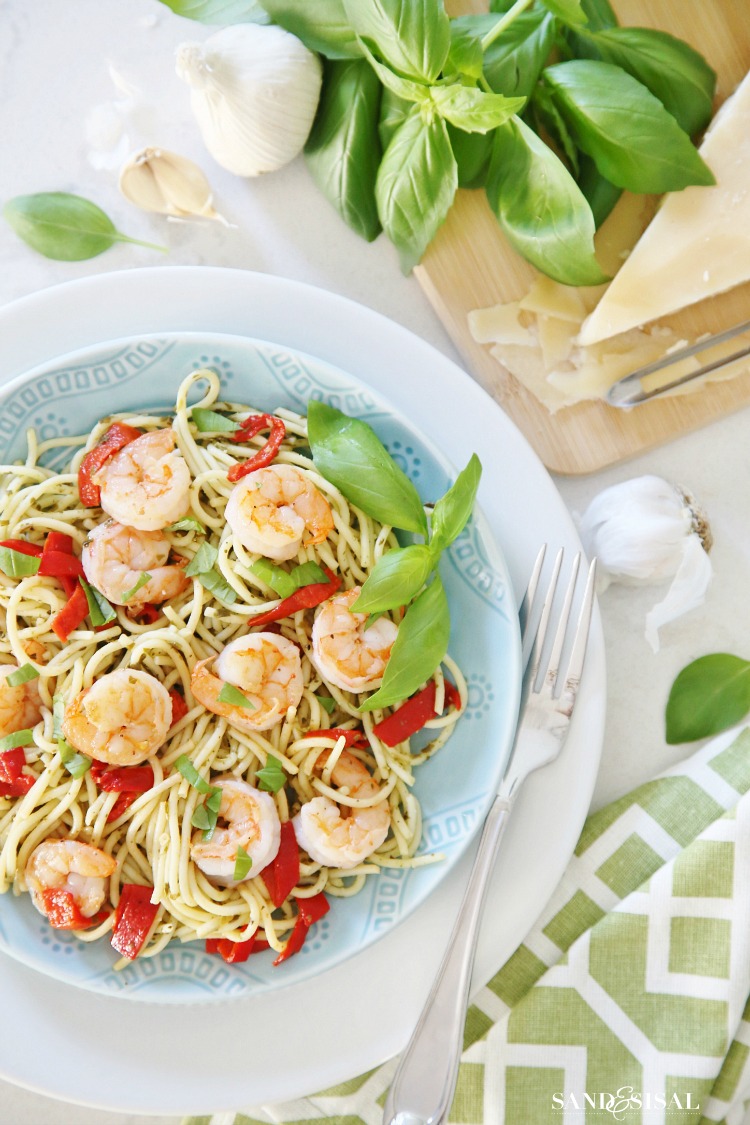 Because we have pasta so often, I almost always buy it in bulk. I picked up a 6-pack of Barilla Organic Pasta (half spaghetti, half penne) and a 2-pack of Barilla Traditional Pesto Sauce at our local #BJsWholesale Club. I love the bright flavor of sweet basil, aromatic herbs, and extra virgin olive oil, especially during summertime! The pasta is certified USDA organic and contains no GMO ingredients. #BarillaOrganic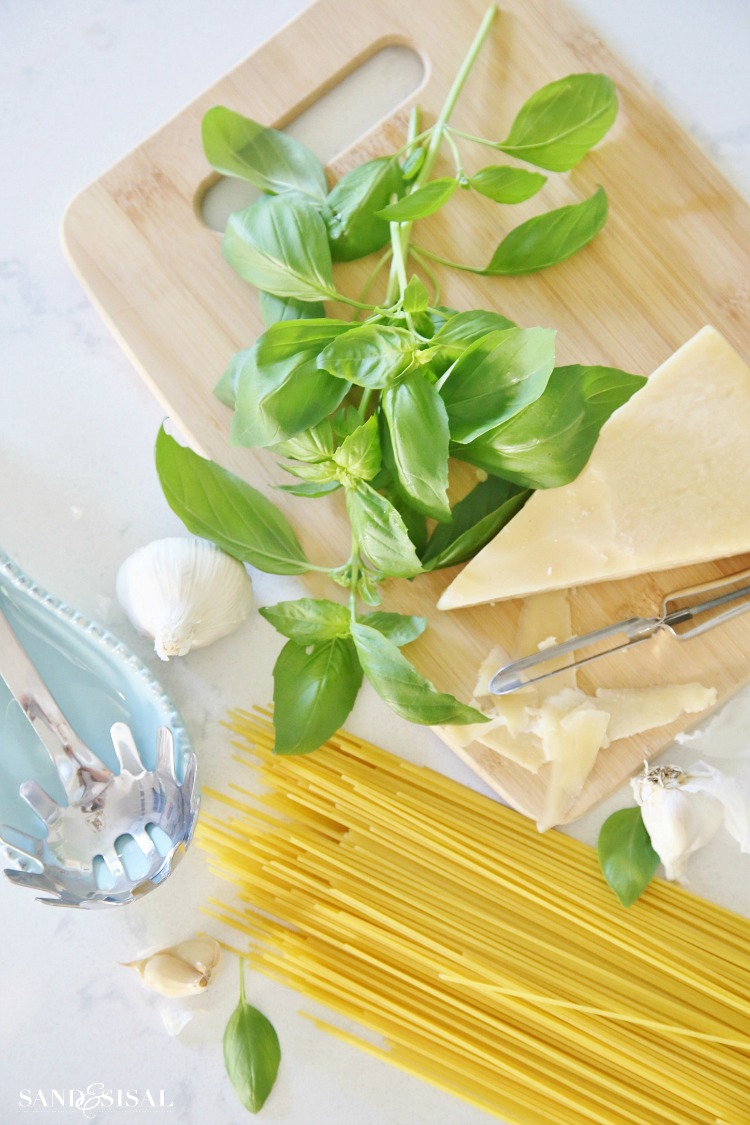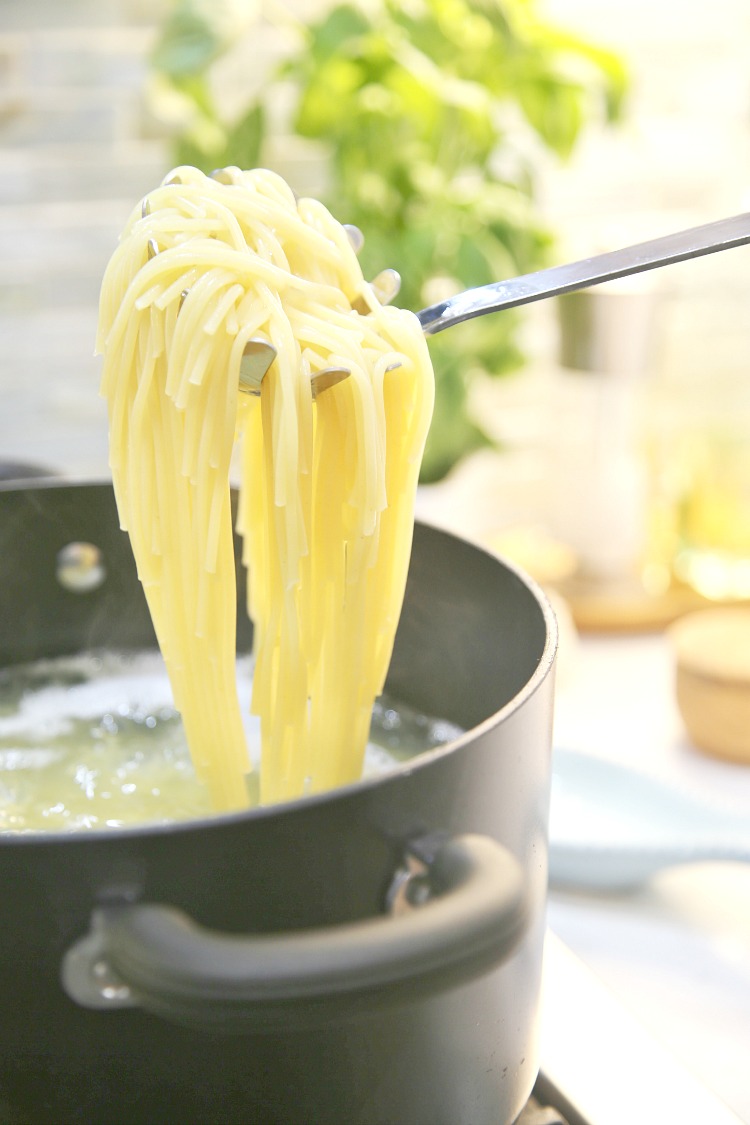 The beauty of #BarillaPesto is that you can add as little or as much as you like. I love the rich taste of a lot of pesto on my pasta but my kids prefer a lighter taste. My recipe has just the right amount that everyone will enjoy. Cook up the pasta to "al dente" and stir in the pesto, chopped roasted red peppers and grilled shrimp. Just 3 easy ingredients will make this recipe a new family favorite.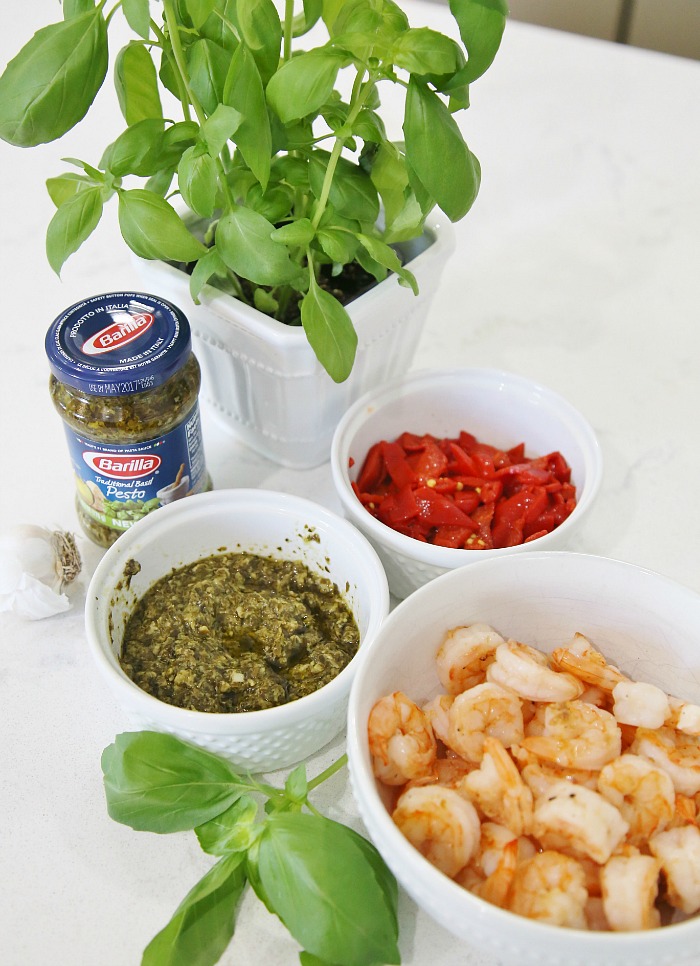 Watch my 1-minute video to see just how I made Pesto Pasta with Shrimp and Roasted Red Peppers!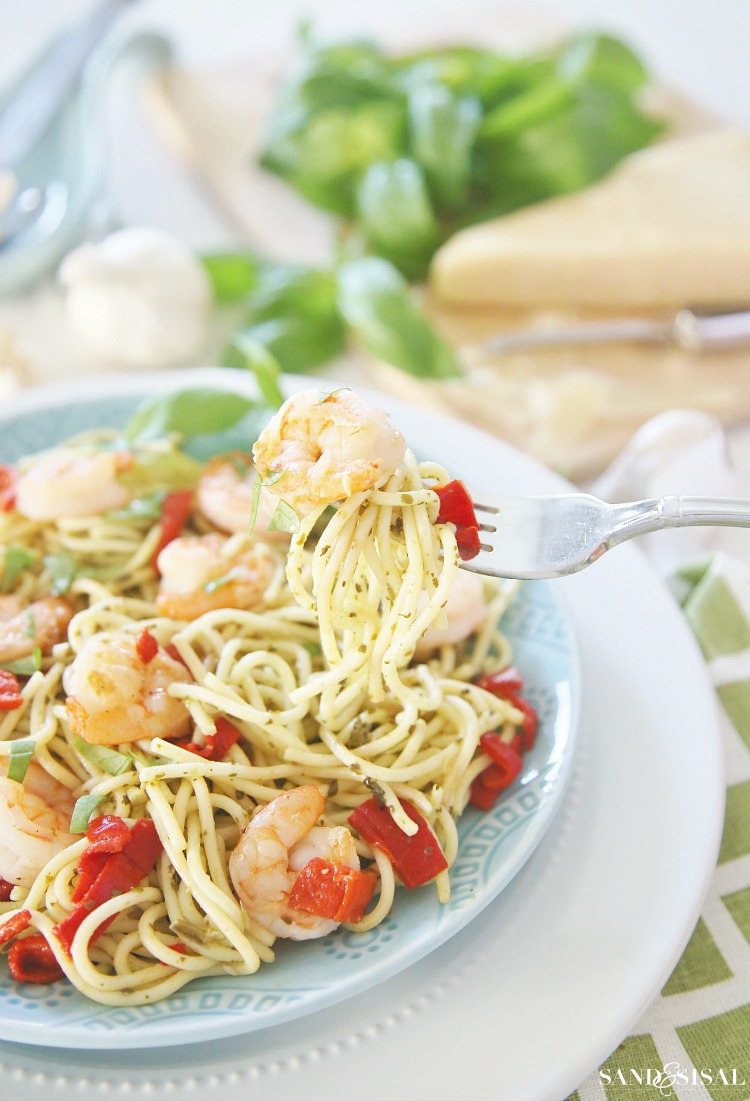 Print off this recipe below for your recipe box!
Pesto Pasta with Grilled Shrimp and Roasted Red Peppers
Prep time:
Cook time:
Total time:
Ingredients
1 pound Barilla Organic Spaghetti
½ cup Barilla Traditional Basil Pesto
1 pound Shrimp - cleaned, shelled, and deveined
1½ Tablespoons Extra Virgin Olive Oil
½ teaspoon Minced Garlic
Juice of ½ lemon
½ cup sliced Roasted Red Peppers (jarred or canned)
Fresh Basil and parmesan for garnish
salt and pepper to taste
Instructions
Place cleaned shrimp in a bowl and drizzle with the olive oil, garlic and lemon juice. Stir until coated and set aside.
Prepare Barilla Organic Pasta according to box directions. Drain and return to pot.
Grill shrimp on high heat until pink and opaque. Approximately 1-2 minutes per side, depending on size of the shrimp.
Add ½ cup Barilla Traditional Basil Pesto to hot pasta. Stir to coat well.
Stir in roasted red peppers and shrimp.
Garnish with chopped fresh basil and parmesan and serve!
Here is another way you can use these ingredients. Try Grilled Shrimp Crostini with Roasted Red Pepper and Pesto for a simple appetizer that everyone will devour! Prepare the shrimp as directed in the recipe above. Slice a baguette into thin slices. Brush on extra virgin olive oil onto each side of the baguette slices. Broil or grill each side until toasted. Top with a 1/2 teaspoon of Barilla Pesto Sauce, a few roasted red pepper slices and a grilled shrimp. Garnish with fresh basil. Serve at room temperature. Enjoy!
LOVE IT? DON'T FORGET TO PIN IT!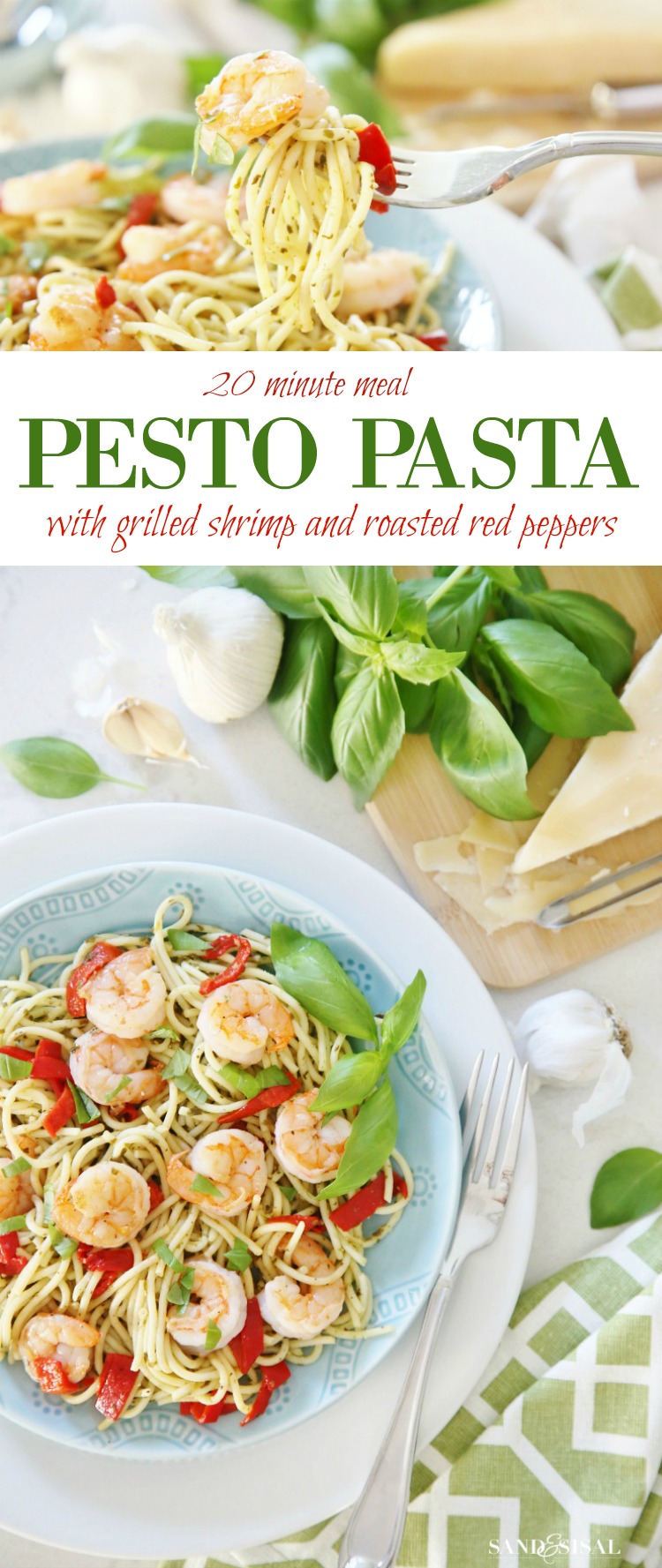 For even more delicious recipe ideas visit: www.barilla.com/recipes
KIM
This is a sponsored conversation written by me on behalf of Barilla®. The opinions and text are all mine.