Hi everyone! Today I'm sharing a quick and easy Easter craft for the beach lover in you! We are making Decoupaged Coastal Easter Eggs! I have been wanting to make these for years but I'm always forgeting to keep an eye out for cool coastal themed paper napkins. Thankfully, I came across some pretty shell napkins in deep turquoise blue at HomeGoods and grabbed them up! If you aren't sure how to decoupage Easter eggs, don't fret. It's simple!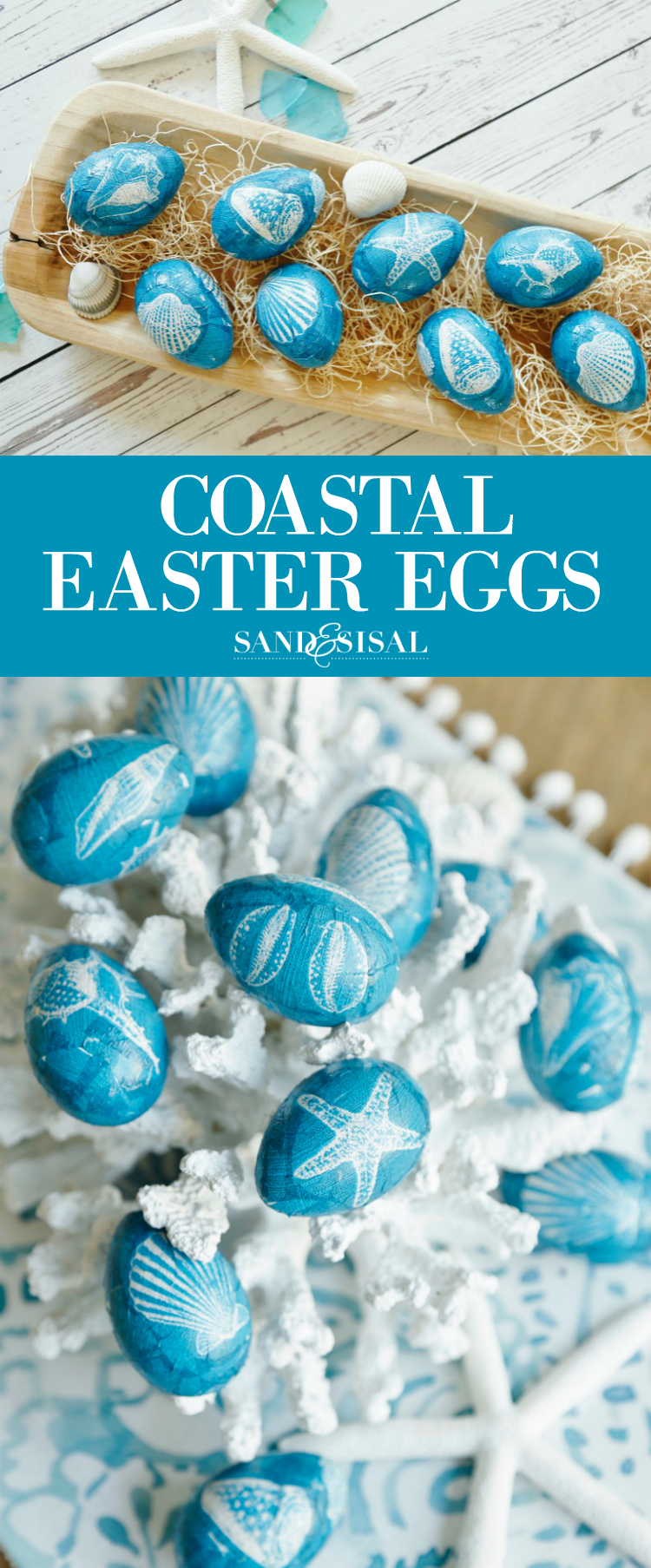 Decoupaged Coastal Easter Eggs
To make these beachy decoupaged coastal Easter eggs you will need the following supplies: (Amazon affliate links provided for your shopping convenience)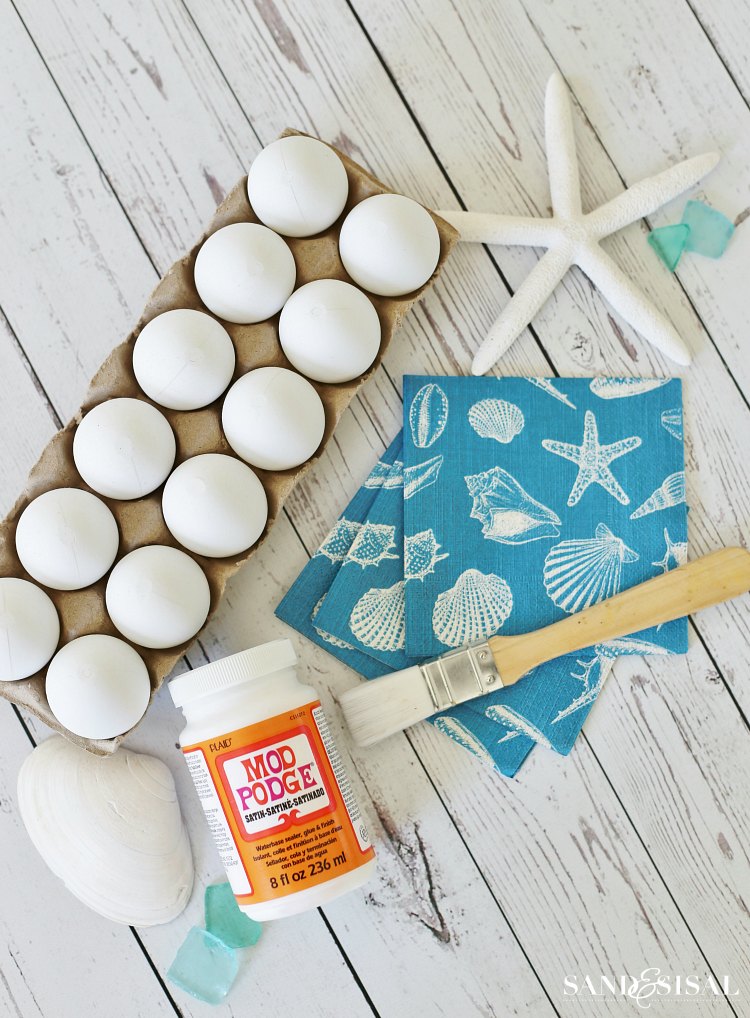 I like using the craft eggs because of how smooth they are but you can use plastic eggs too. Just be aware that the seam might show and the color of the plastic egg might show through the napkin.
Step 1: Peel apart the layers of a few paper napkins. You want to only use the colored layer.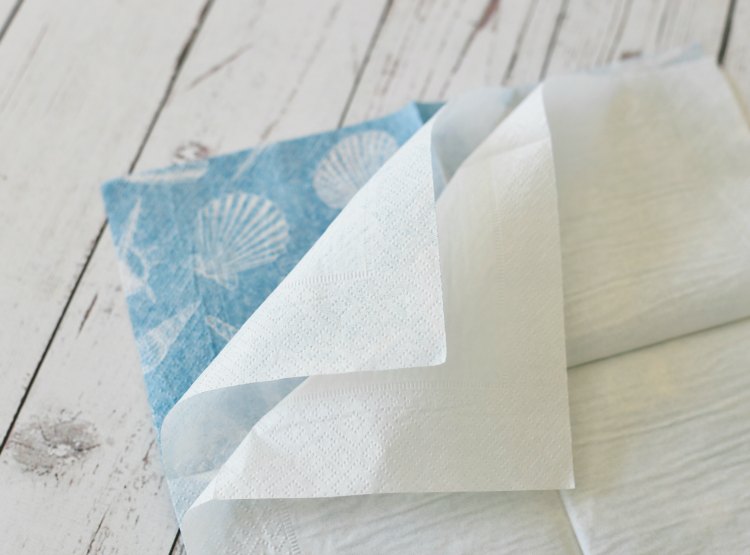 Step 2: Cut out the shells and then also the colored background and cut the solid background into smaller pieces.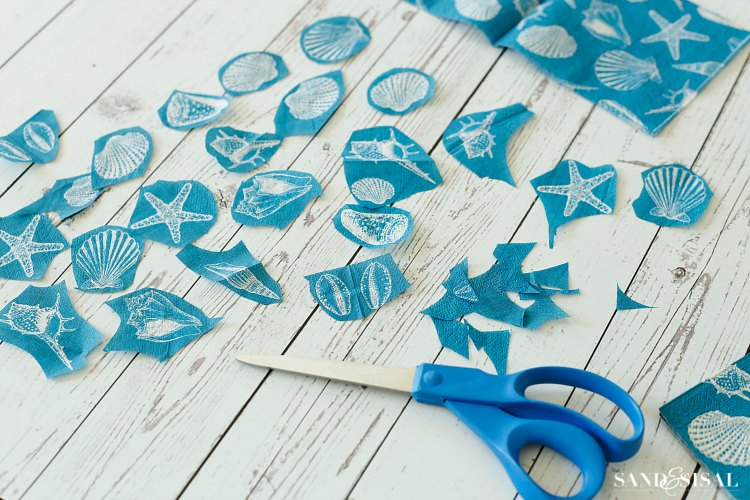 Step 3: Paint a thin layer of Mod Podge (decoupage medium) onto a portion of the egg. Then apply a cut out shape onto the egg. Dip the paint brush into the decoupage medium again and GENTLY apply brush the medium over the cut out napkin shape, smoothing out any air bubbles.
Note: Try not to brush the same area too many times or your napkin might tear.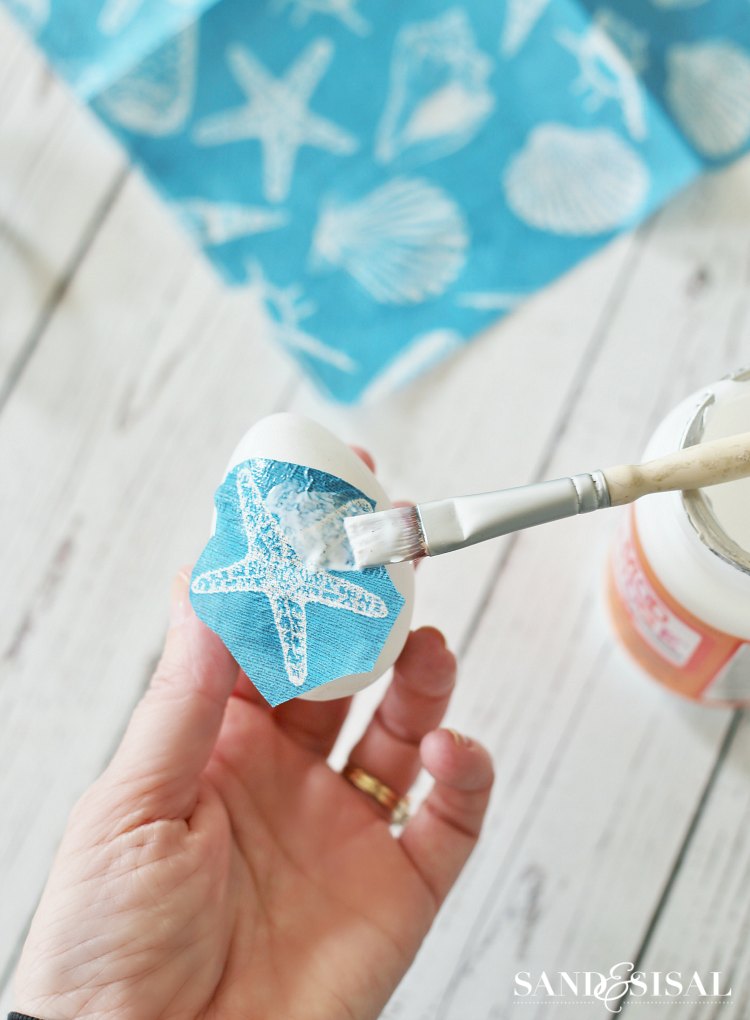 Step 4: Work on half an egg at time and then set down on a wire cookie rack to dry. When the egg is dry, repeat the decoupage process with napkin pieces. Fill in the rest of the egg with either more cut out shell shapes or with the small, solid colored background pieces of napkin until the entire egg is covered. Allow to dry completely on the wire rack.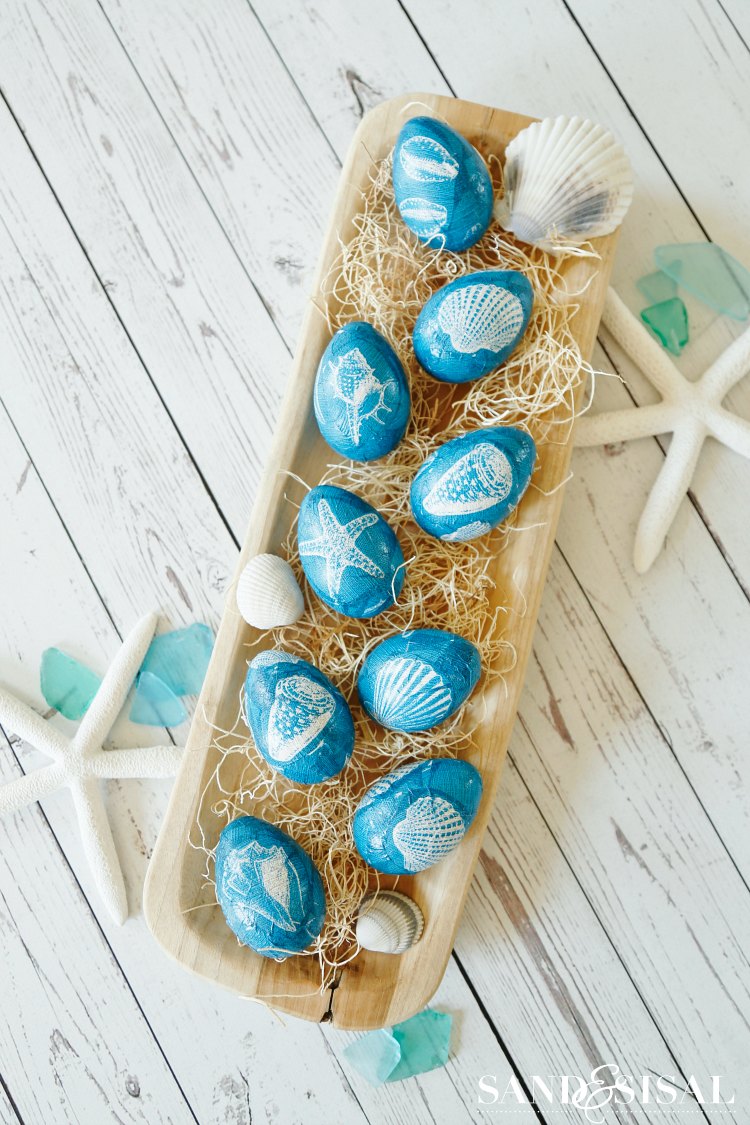 Style and enjoy your pretty decoupaged coastal Easter eggs!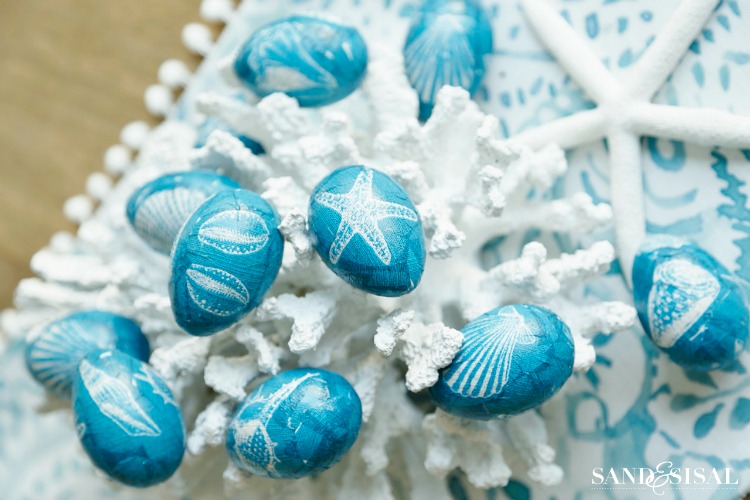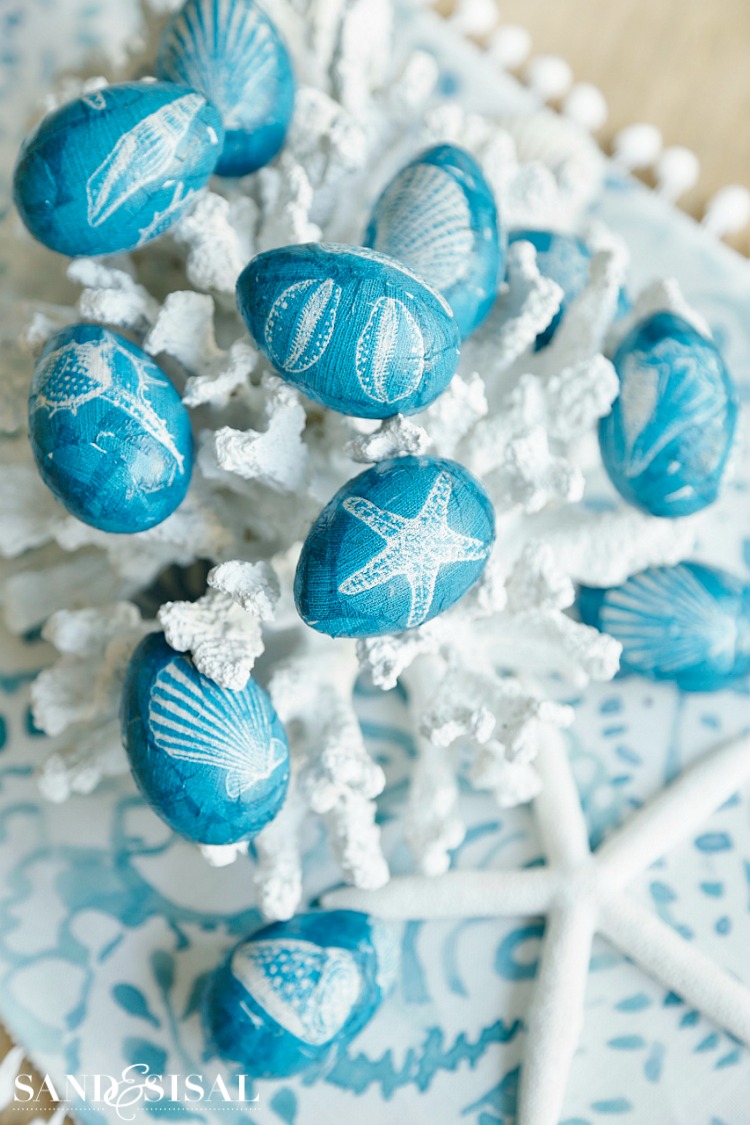 These cute Decoupaged Coastal Easter Eggs will be a pretty addition to your coastal Easter decor!
Happy Easter Crafting!
KIM