Thank you so much for all of you who have been praying for my son. Call it spritual Xanax. I have felt a sense of calm, peace and control throughout the past few stress filled days and I know it has to do with everyone praying for our family. I haven't written a heartfelt blogpost in a long time. If you have been following my blog since 2010 then you know that I have a tab called "HEARTSPEAK" where I open up, step aside from DIY and decor posts and essentially get real, personal, and speak from my heart. This will be one of those posts.
We are a watersport family. Surfing, swimming, boating, sailing, wakeboarding, waterskiing, you name it, we love it! Saturday we took our boat out on the river for a Memorial Day weekend celebration. The day was gorgeous, warm, sunny, with cobalt blue skies and white fluffy clouds. The river is fresh water, which is rare around this salty coastal area. It is our favorite place to waterski/wakeboard because the water is like glass.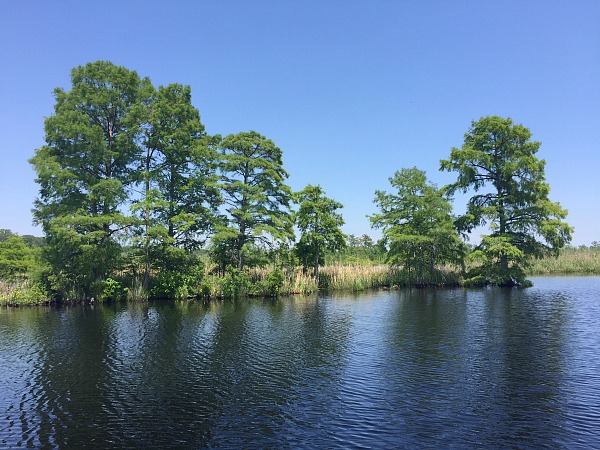 My youngest, Mark, is 10 years old and has been slowly learning how to ski since last year. If you follow me on Instagram then you might have seen my Instastories of us on the water and saw Mark popping up on his brand new skis for the 1st time this year. We were so excited for him! He was super happy with himself too!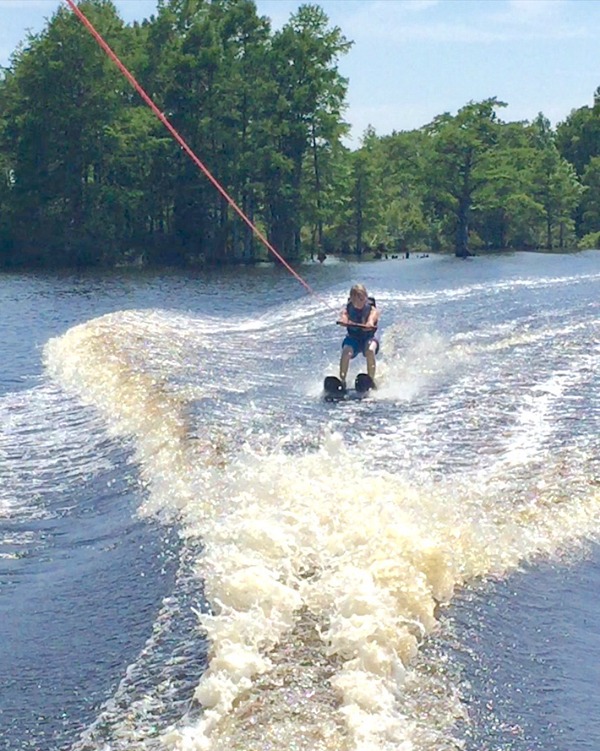 An hour or two after I posted those Instastories, tragedy happened. Mark had just completed a very long ski session down the river and we were turning around. Mark lost his balance going through the wake and started to fall, which is totally normal. Learning to waterski involves a lot of falling. This looked like a normal fall, but it wasn't. One ski flew off immediately then the other came whipping around as he went down, then flew off also. The fall looked normal, but when he came up, all we heard were screams.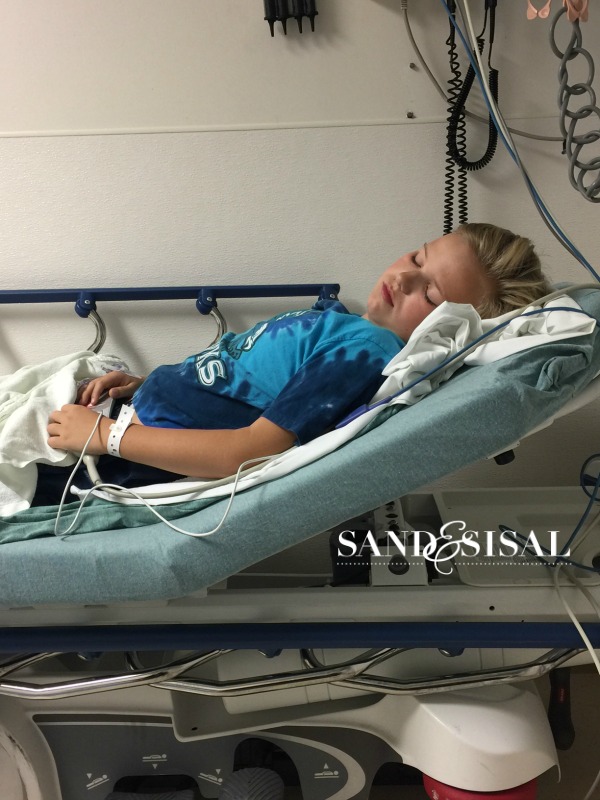 We ended up heading to the Children's Hospital Urgent Care. After veiwing one x-ray the staff immediately jumped into action and called an ambulance to transport Mark to the Children's Hospital of the King's Daughter's emergency room. He had a horrific spiral (torsional) compound fracture of his femur. He was THE TALK of the ER and ortho dept. The residents, nurses and docs were all coming in and intrigued to see him. His fracture is essentially unheard of during waterskiing. From what we can figure out, as he fell, the left ski fell off but his right ski caught the water turning one direction while his upper body turned the opposite direction, and the torque of the opposite directions snapped the femur instantly…… horrifying isn't it. My poor sweet baby!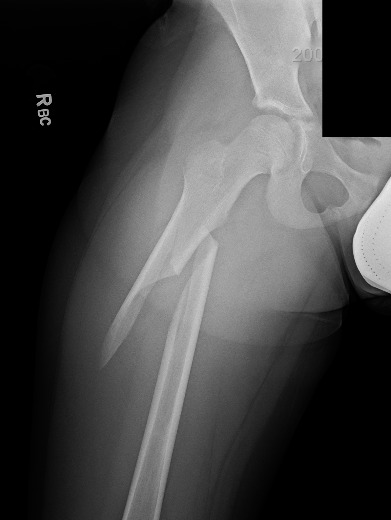 We thankfully were blessed to have a world renowned Children's Hospital locally and the best pediatric orthopedic surgeon on call for the holiday weekend! They did surgery and installed a rod through his femur, from above his knee to his hip. The rod is in lieu of needing a cast and will give more stability to the leg. We teased Mark that he is now part Terminator and will be Terminator strong! He has been such a little trooper, brave throughout the entire ordeal.
We arrived home yesterday after several days at the hospital. Now the real adventure begins. He is not allowed to put any weight at all on the leg for several weeks. He slowly hops around on the good leg with the assistance of a walker and a wheelchair. Medication is helping manage pain. He needs assistance with any movement and simplest things are now huge mountains to climb. The recovery process will be arduous and sleep will be a rare commodity for me for awhile. It's like having a newborn again, but it's ok. I will walk through fire for my kids and sleepless nights will be a small sacrifice and blessing to be able to serve this child in his recovery.
My mom took this gorgeous photo last night from her deck. Isn't God's creation amazing? There is so much beauty in the approaching storm. We are walking through a storm right now and I am choosing to not be afraid, but to see the beauty in this journey and recognize God's hand and grace throughout it all.

Isaiah 43:2 "When you pass through the waters, I will be with you; and through the rivers, they shall not overwhelm you; when you walk through the fire you shall not be burned, and the flame shall not consume you."
Thank you again for all the wonderful love and support so many of you have sent me on social media and emails. It has brought me so much encouragement and peace.
XOXO,
KIM