Special thanks to BEHR® for sponsoring this post. All opinions are my own.
One of the most popular questions I have received over nearly a decade of blogging is, "What is that paint color?". Often, we see a room color we love on a blog or in a magazine and want to achieve the same look for our own home. Choosing paint colors might seem like an overwhelming and daunting decision to make as a homeowner, but it doesn't have to be! These Tips for Picking Paint Colors will help you find a color that best expresses the feeling you want the room to convey. I will also walk you through my design process for choosing a color palette for my son's Coastal Inspired Teen Bedroom plan.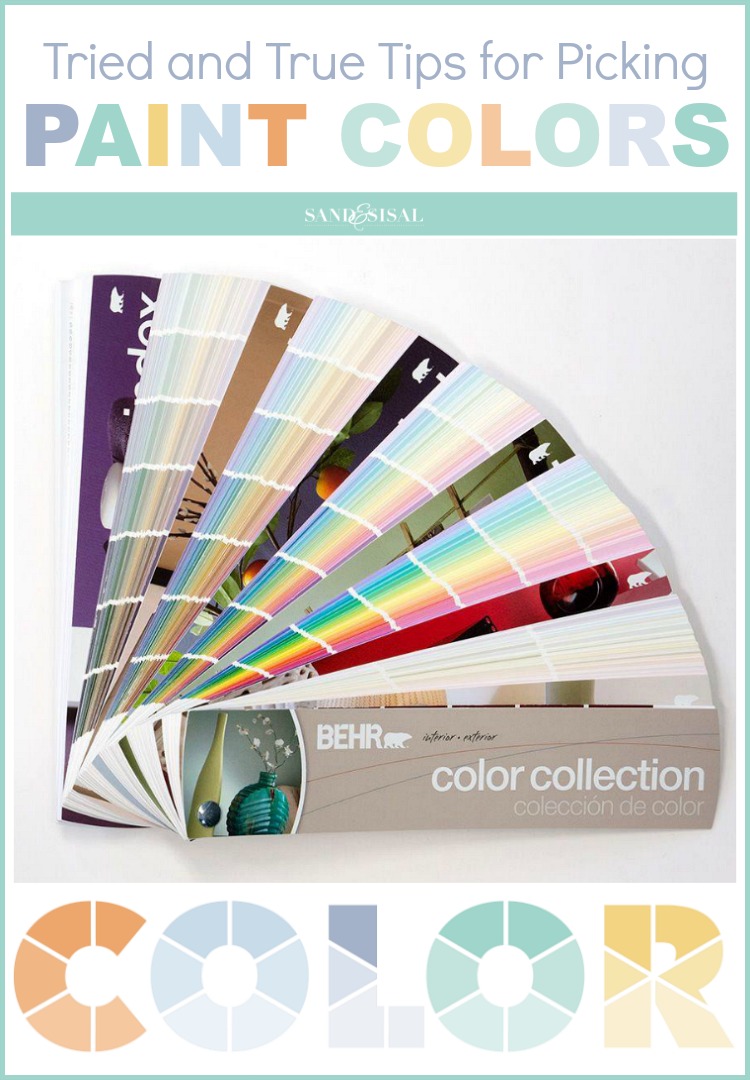 Gather Visual Inspiration
The internet is your best friend. When searching for inspiration for a room I recommend using online tools like Pinterest or Google to collect your favorite looks, designs, colors and images that inspire you. Keep your Pinterest boards focused!
Use Pinterest boards to collect ideas. (You can see and follow my Pinterest boards HERE)
When gathering inspiration for a room makeover, try to keep rooms, colors, styles specific and narrowed down to search terms.
Google the specific color you are interested in to evaluate the color in real spaces.
Explore user friendly online apps like Behr® Color Discovery tool. I'll show you further below how I used the tool for a future room design I'm working on.
Keep Lighting in Mind
In interior design, decorating, photography and art, lighting is everything! Lighting dictates how our eyes receive visual information and how our minds perceive that information. A color painted in a living room with two story windows and a southern exposure will look quite different than the same room with a northern light exposure.
Natural daylight shows the truest color.
Incandescent lighting brings out warm tones and yellow hues.
Fluorescent lighting casts a sharp blue tone.
Colors near a strong light source will appear magnified and brighter.
Consider the main lighting source, direction, lighting type and amount of exposure.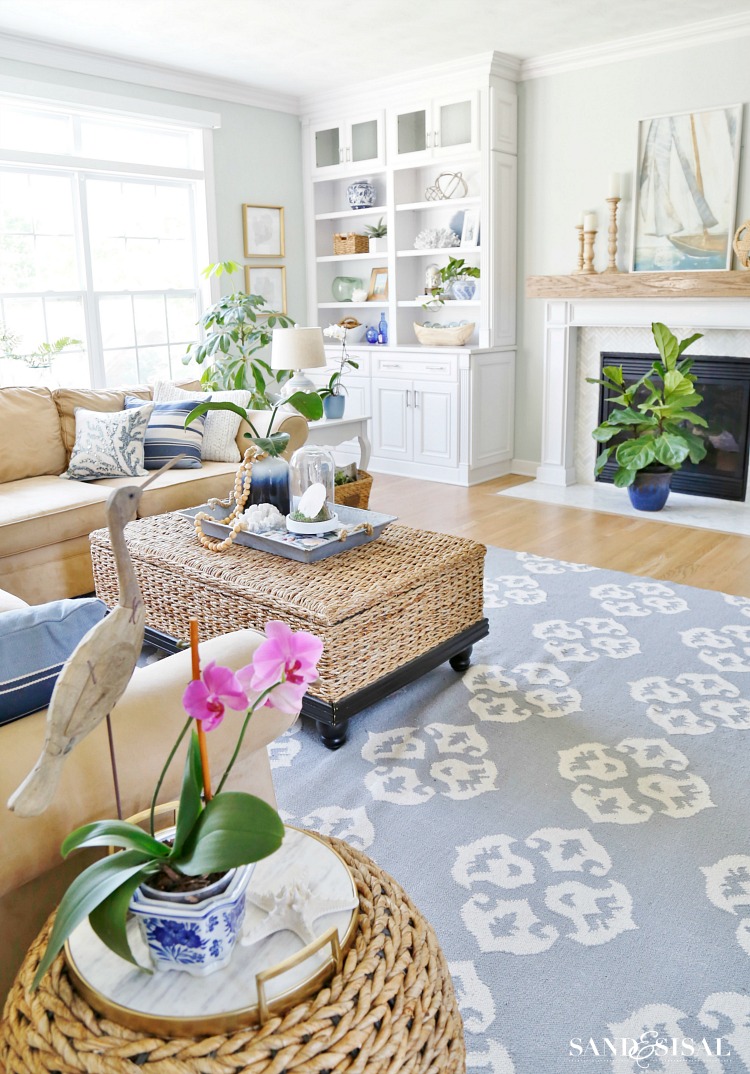 Determine Your Color Story
Colors can affect our emotions. Ask yourself what mood you want the room to evoke. Do you want it to feel calming, peaceful, creative, or energetic?
Look at adjacent rooms. Evaluate if the colors will flow and coordinate with each other.
Decor items can be inspiration for an adjacent room's paint color. For example, if you have a beautiful painting or printed pillow in a room, considering choosing a color showcased in those items for the wall color in the next room.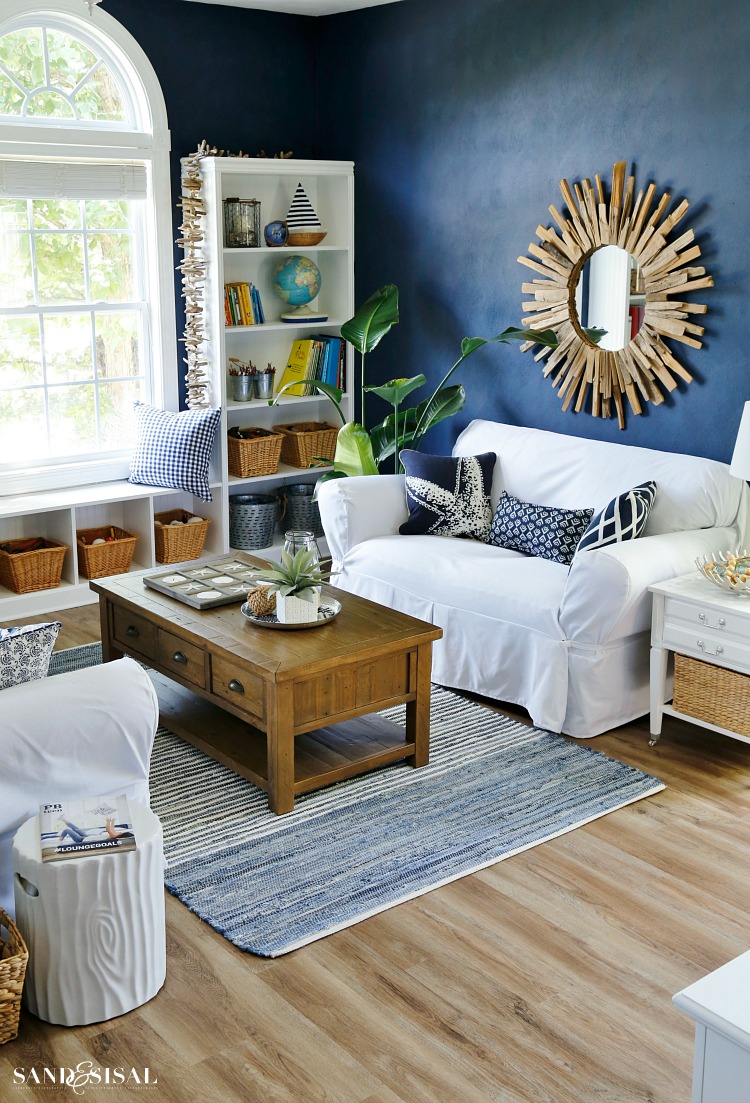 Prerequisite: Use Paint Samples
Paint sample containers are inexpensive (usually under $5) and are imperative in choosing the right color for a room. I highly recommend trying out a few of your favorite choices before investing in a gallon or two.
Buy a sample paint container for each color you are interested in. Narrow down your paint choices to 5 colors or less.
Paint a large swatch of a chosen color on a wall directly next to a window and trim. Many homeowners only paint a few inches of color on a wall. That small amount is never enough to make a decision by.
Repeat with the same paint color square on an opposite or adjacent wall (away from light).
Live with the color swatches on the wall for several days and note how they look during different times of the day and in different lighting situations.
If you've found the perfect color and want to try a sample, you're in luck! From Jan. 22-Jan. 28, BEHR paint color samples are 50% off on all online orders. Limit three samples per order. Products eligible for the sale: BEHR PREMIUM PLUS® and BEHR PREMIUM PLUS ULTRA®. To order, visit: http://spr.ly/6000DzcfK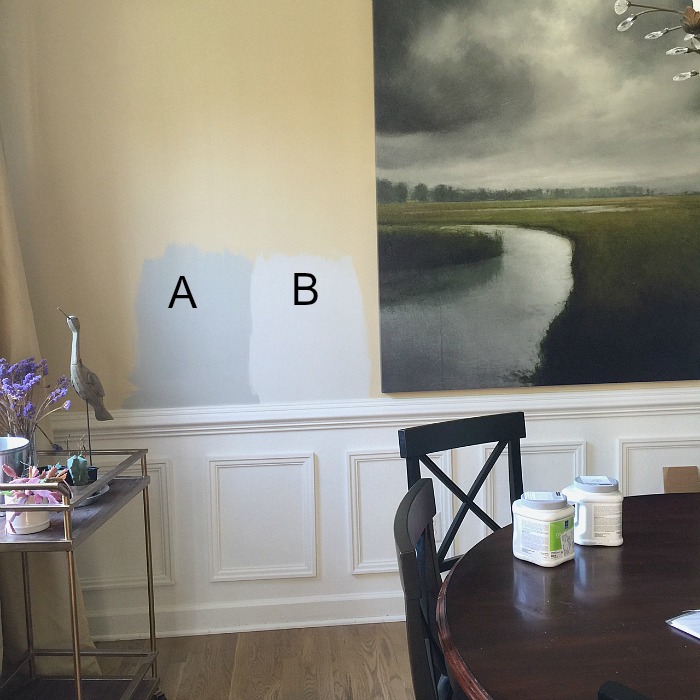 Utilize Free Online Paint Apps and Tools
BEHR® has fun and creative tools to help you discover the perfect color for your next painting project. I enjoyed using the BEHR® Color Discovery tool to inspire a color theme and design for my teenage son's room.
The first step is to choose the room you want to paint. I clicked on "Child's Room".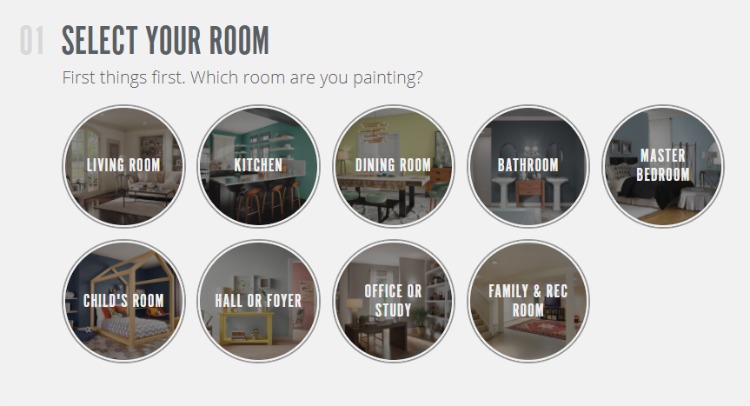 Step 2 is to choose an emotion of how you want the room to feel. I chose "Trendy & Stylish".

Step 3 is an optional step. You can choose an additional feeling for the room. I chose "Playful".

The Color Discovery tool reveals 5-10 suggested colors to choose from based upon the chosen "feelings". From there you select 1-3 colors you are interested in.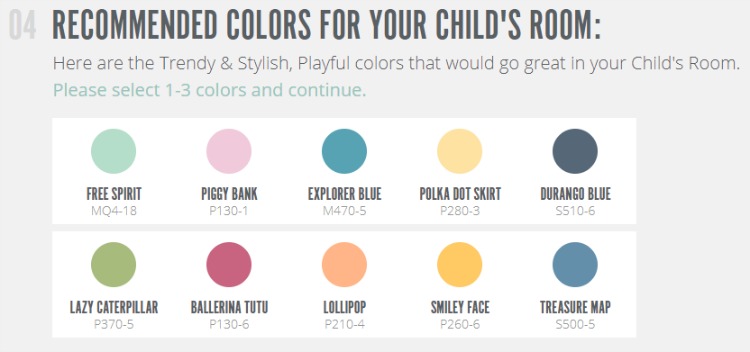 Step 5 shows you the 1-3 selected colors. I chose Durango Blue, Treasure Map and Lazy Caterpillar.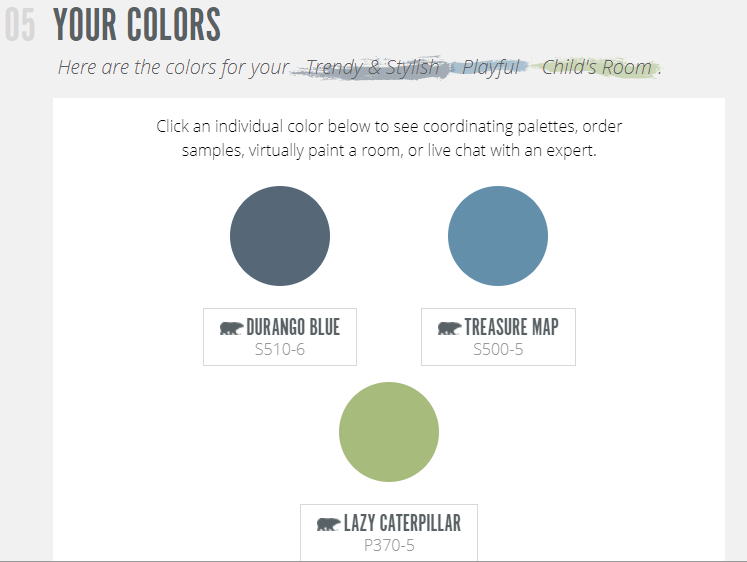 Step 5 also allows you to continue and click on any of the 3 colors to see further coordinating color combinations and allows you to play and paint a "virtual room" to see how it would look in a "real space". You can even order samples or chat with an expert online! It's such a fun and helpful tool! Behr paint is available at Home Depot.
I used the 3 colors from the Color Discovery Tool as the inspiration for my Coastal Inspired Teen Boys Bedroom design board. I think painting the walls or even an accent wall one of the blue colors would be fabulous. My son walked in and said, " I sure do hope that is for MY ROOM!" He was excited when I responded, "YES!"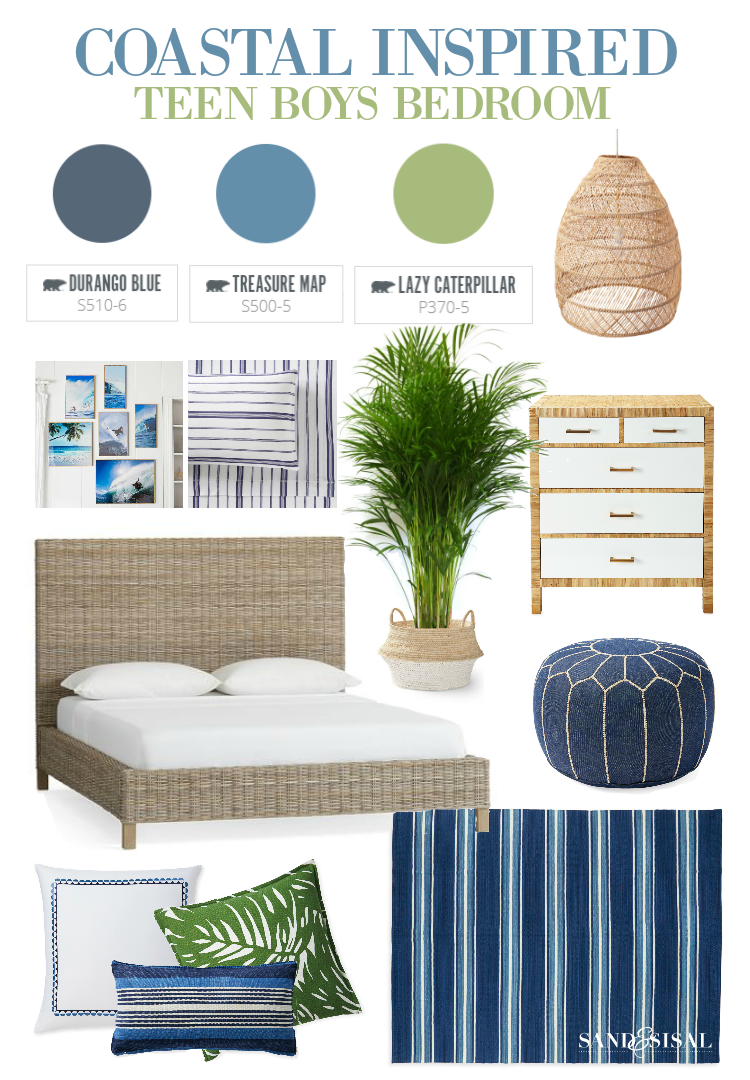 I have some great news! I've teamed up with BEHR® for the BEHR® Color Clinic.

BEHR is hosting a two-day, live social media event

January 25 and 26, 2018

on the BEHR's Facebook Page
BEHR color experts and DIY/design influencers (ME!) will offer live, personalized advice. We would love for you to come join us for a chat and bring your design questions!
When you ask us a question be sure to include #BEHRColorClinicSweepstakes, for a chance to win one of 10 $250 gift cards to The Home Depot®!
I will be live Thursday, January 25th from 3:00-6:00 p.m. EST. Hope to see you there!
I hope these tried and true tips for picking paint colors help you in your project! Happy Painting!
KIM