Hello my friends! It's been awhile! Spring has thankfully arrived and my front porch is in serious need of some attention. Please join me as we spruce up the porch for spring and welcome a cure for breast cancer! What do porches and cures for breast cancer have in common, you might ask? Let me show you!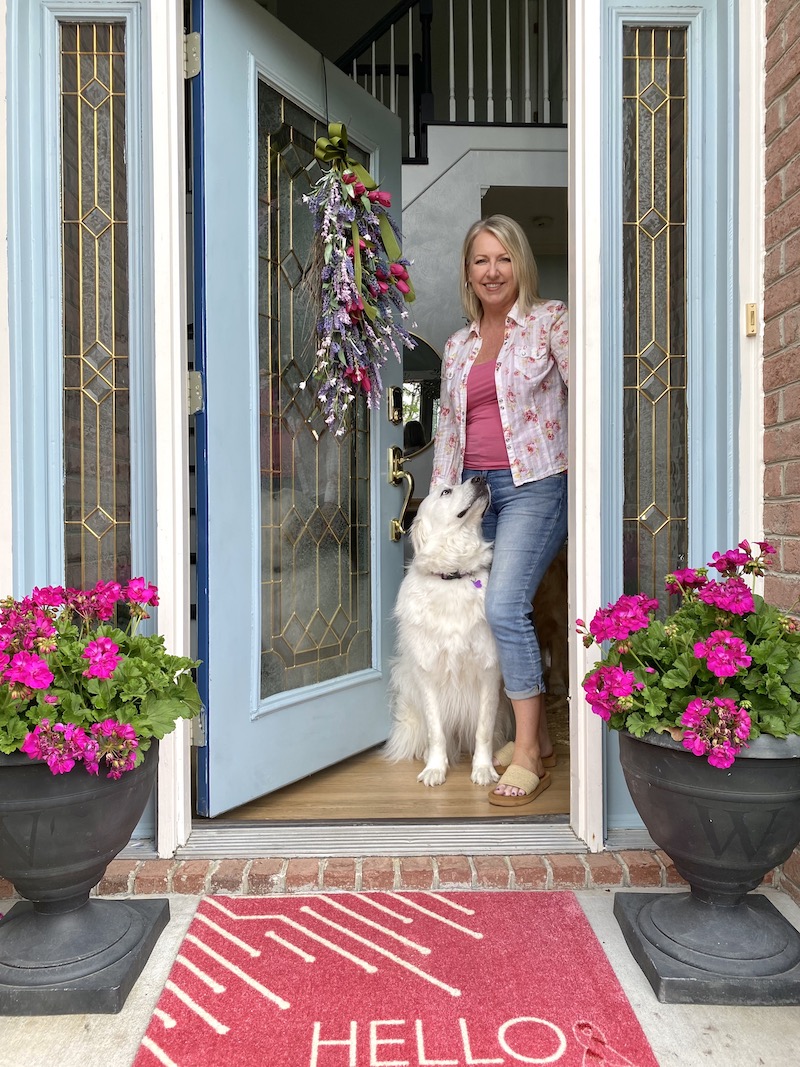 Disclosure: this post is sponsored by Carpet One. All expressions and opinions are my own.
Front Porch Spring Refresh: Before & After
I'm embarrassed to show you how my front porch has been looking almost all winter. The steps and sidewalk need serious power washing, the lanterns were once a copper finish, but are now rusted and a sore sight for the eyes. The door is lacking decor and planters and the only cute thing is our Great Pyrenees, Aspen, peeking through the door glass. It needs a spring spruce up asap!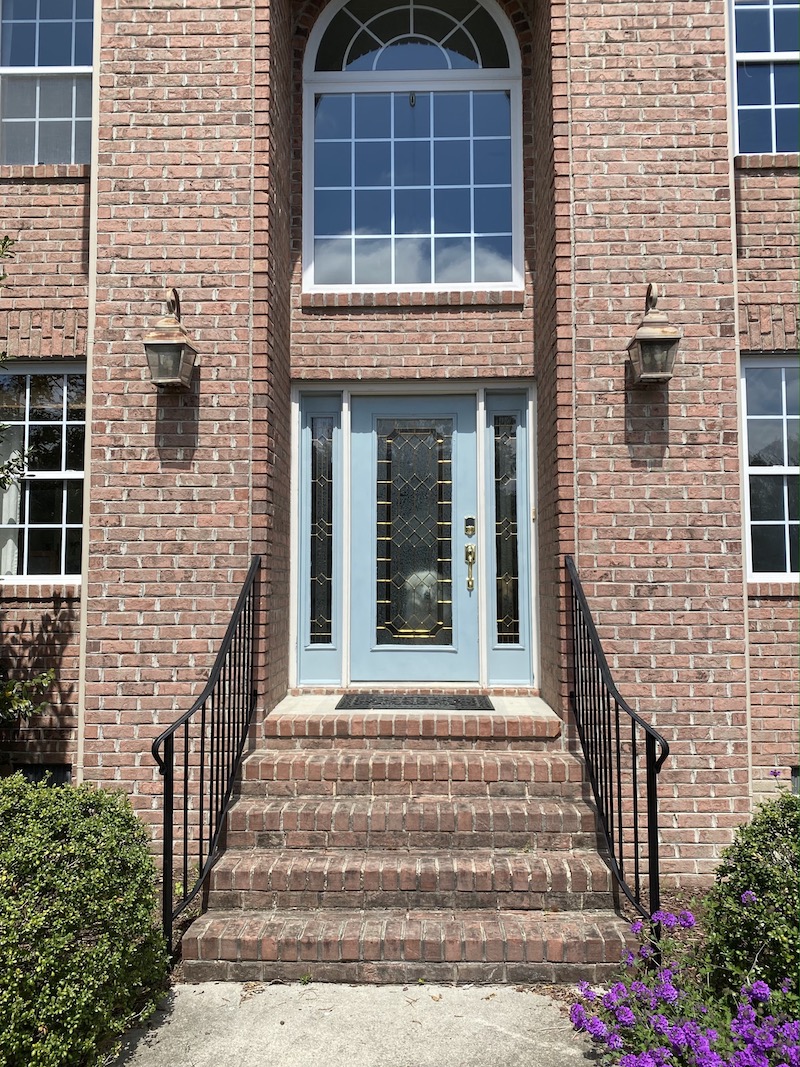 Ta-da! Talk about flower power, especially pink flower power! Our entryway faces due south and receives an abundance of sunlight. Choosing plants that will tolerate the intense spring and summer sun is essential. I filled two old plastic urns with bright and cheery hot pink geraniums. Then I added a couple of Kimberly Queen ferns (named after me… just kidding). They thrive in hot southern sun, humidity, and don't need a ton of water, which is rare for ferns. The lanterns received a quick coat of Fusion Mineral paint in charcoal black. They look so much better.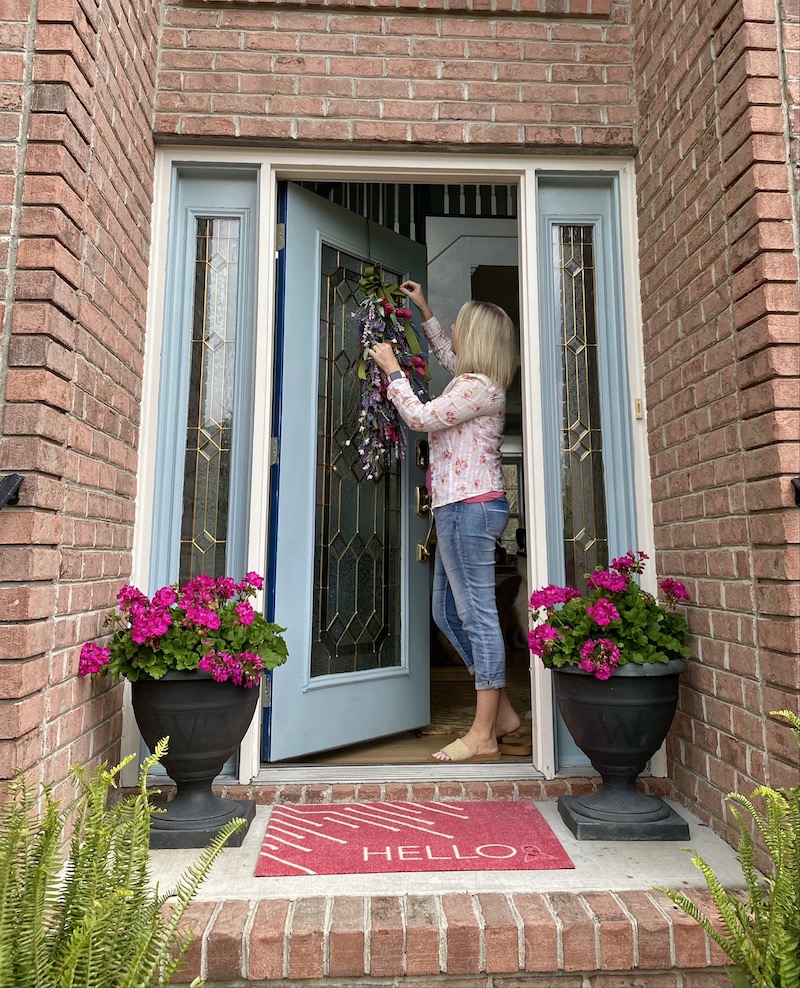 The addition of a colorful door swag in purple lavender and again, hot pink tulips is a fun twist in lieu of a traditional wreath.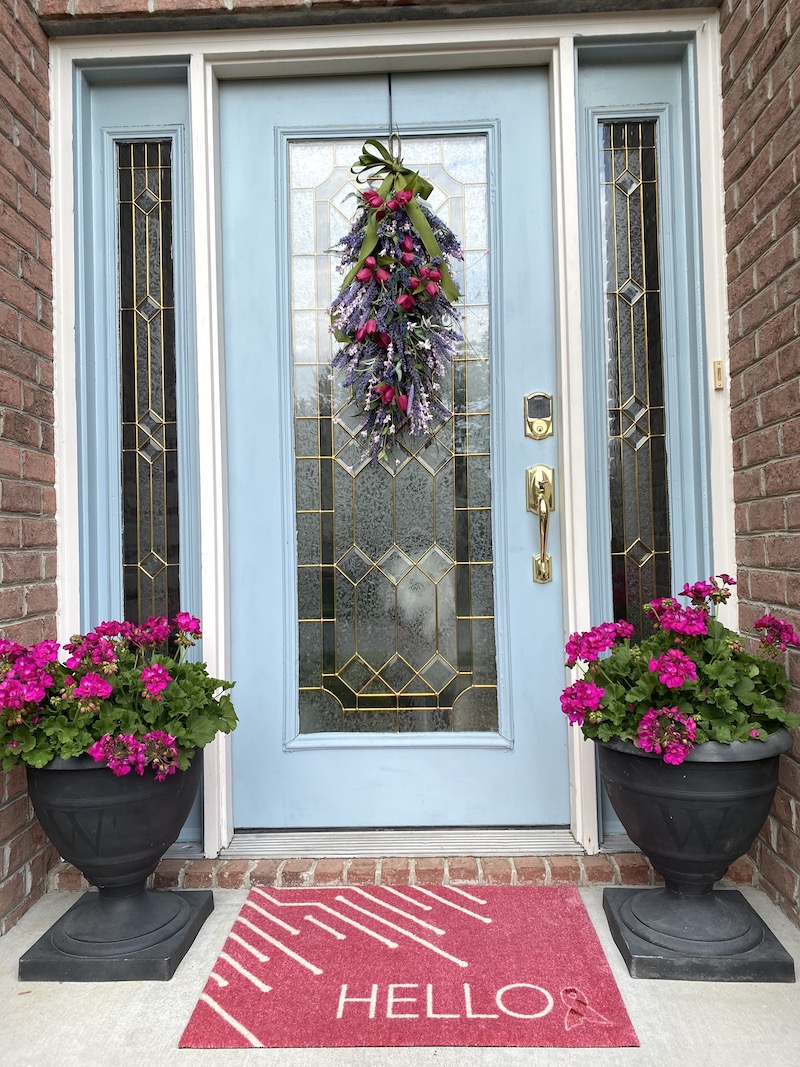 The most inviting decor though that greets guests as they approach, besides our doggies, is the hot pink ribbon HELLO welcome mat from Carpet One!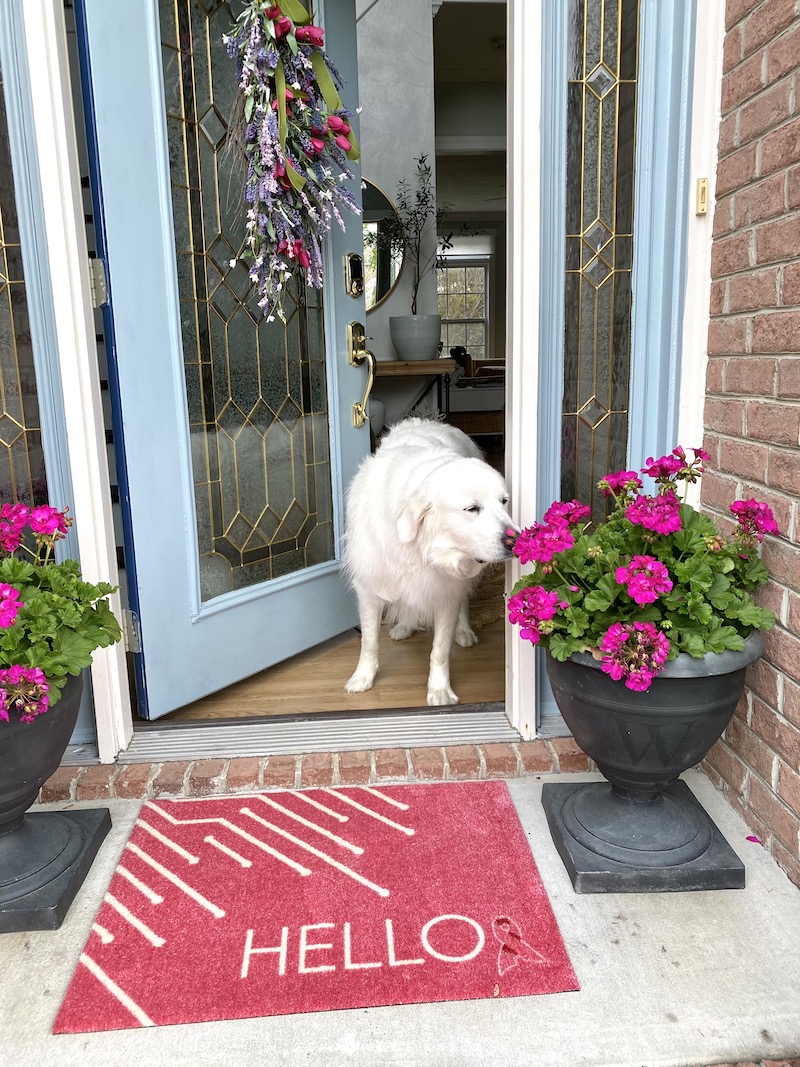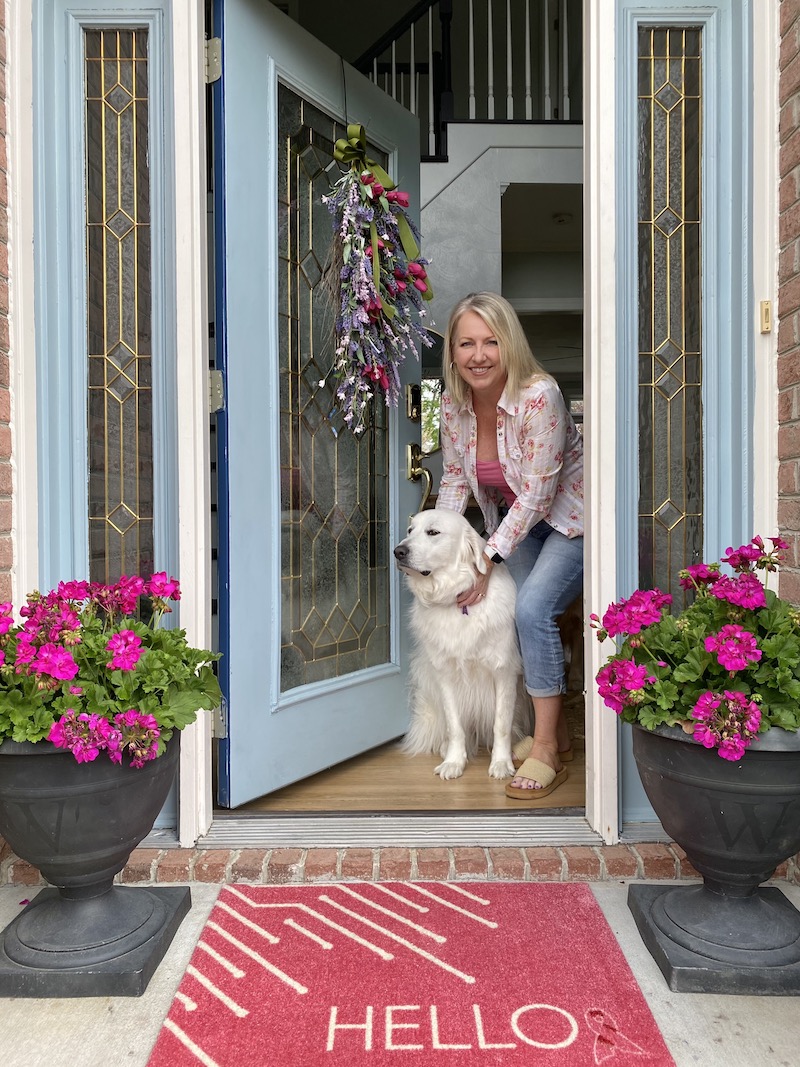 The pink hello rug, geraniums, and door decor are coordinating beautifully with our purple Homestead Verbena ground cover. Homestead Verbena is a perennial in our area (zone 8b). It is one of my absolute ground covers ever. It is nearly indestructible and needs zero maintenance. All it requires is full sun, heat, poor soil, just a bit of water, zero fertilizer and neglect. Sound good? Homestead Verbena is like a weed and loves to crawl everywhere so be aware if you want 6 months of gorgeous purple flowers in your yard. You have been warned.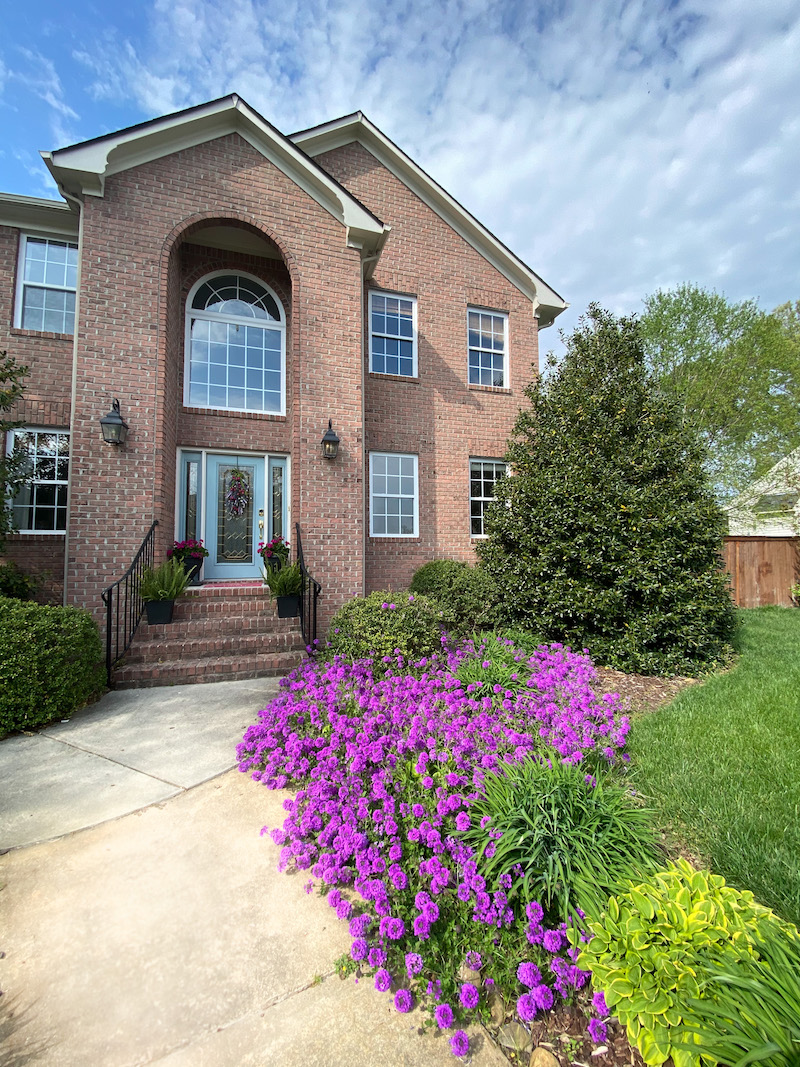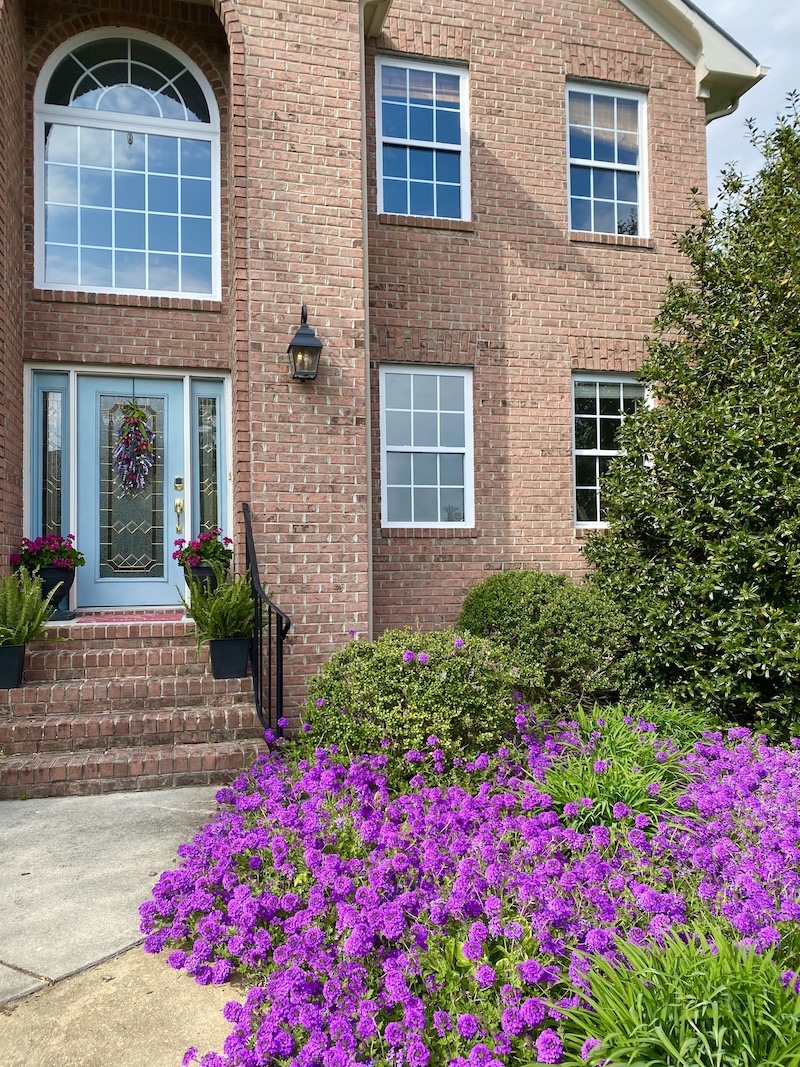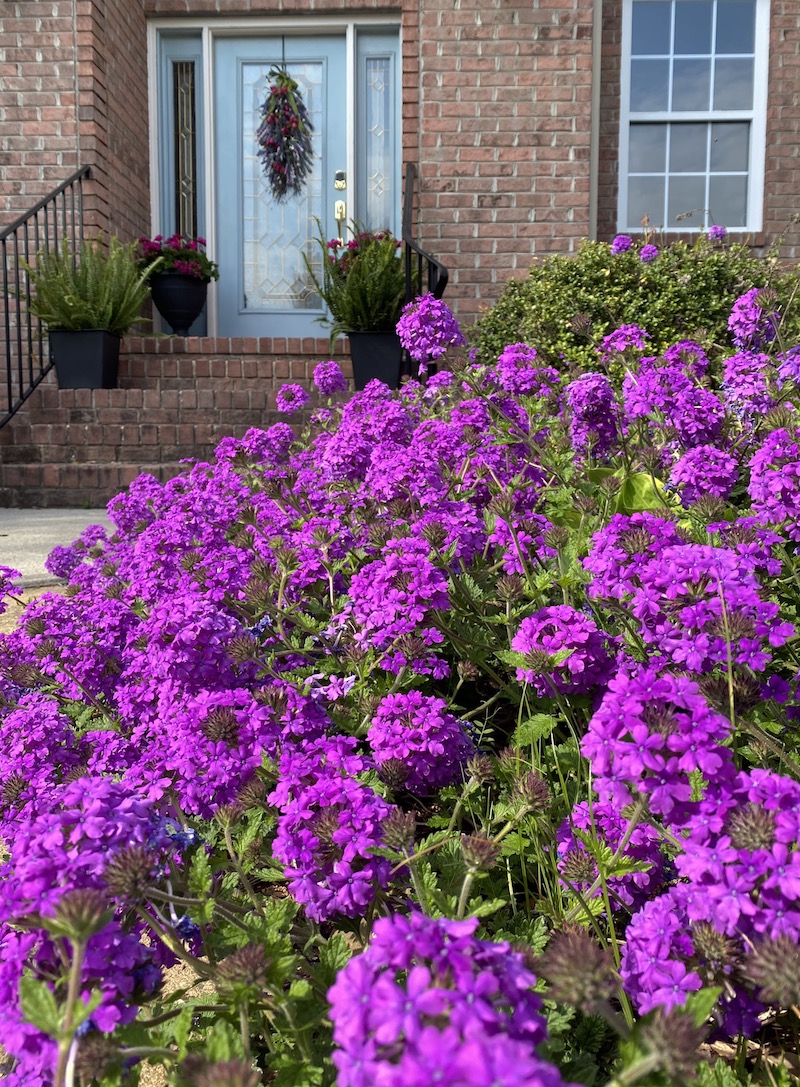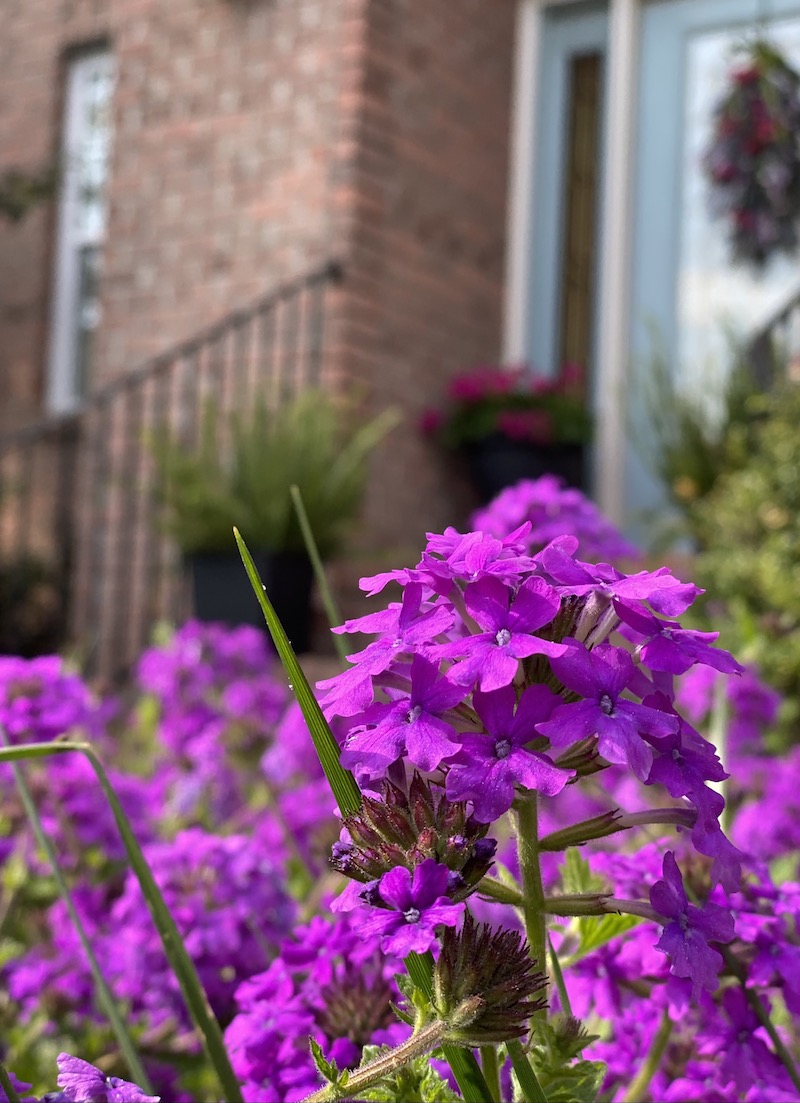 HELP WELCOME A CURE
Aspen's sniffer is spot on! She's focused on a that cute pink ribbon welcome mat that will make a difference in a woman's life. I invite you to join us in support of women all over the world who are fighting this cancer. Carpet One has already raised over 1 MILLION DOLLARS already for the Breast Cancer Research Foundation (BCRF) and 25% of your Pink Ribbon Welcome Mat Purchase will go directly to the BCRF!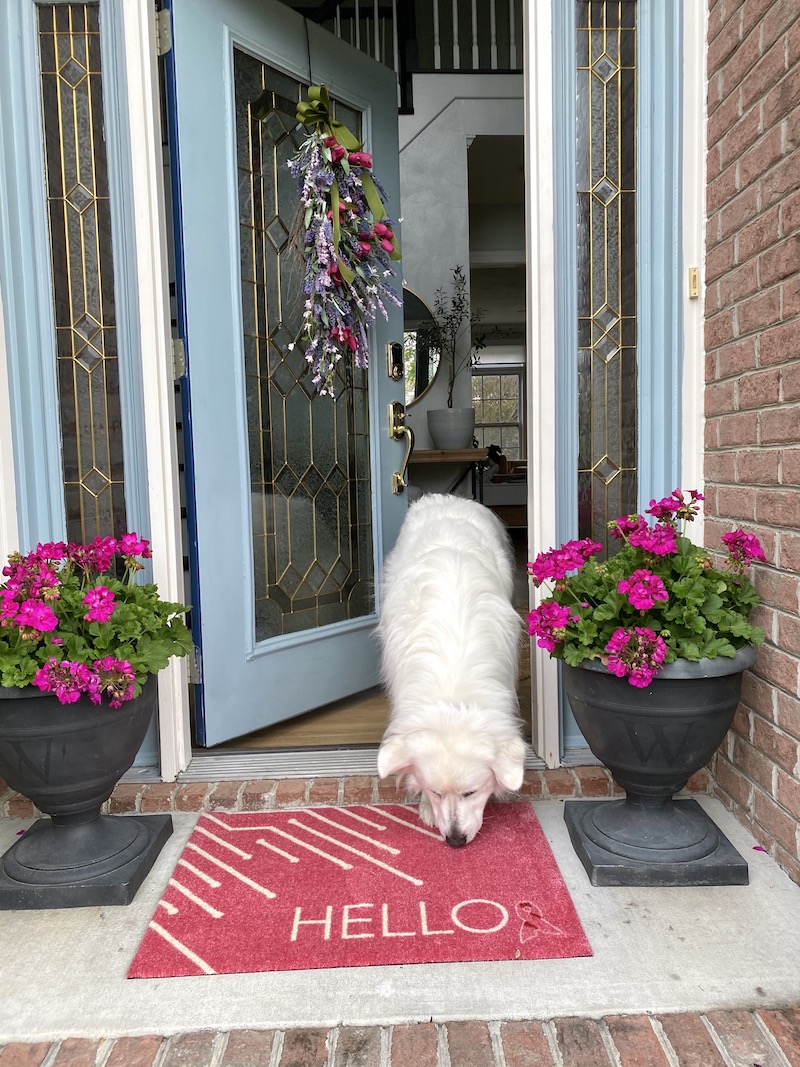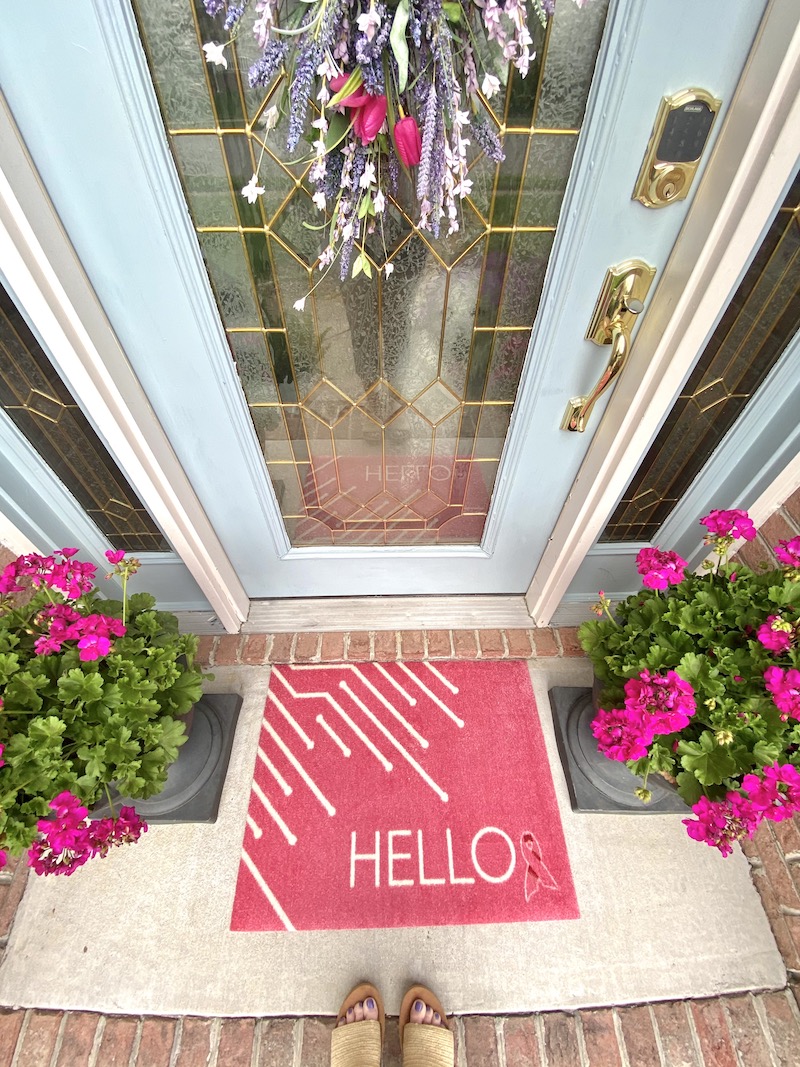 The welcome mats come in 12 beautiful designs and they have a design for every season even.
Click here to find a local participating Carpet One retailer and see the available designs!
Let's all spruce up our front porch for spring and help welcome a cure together!
HAPPY DECORATING!
KIM