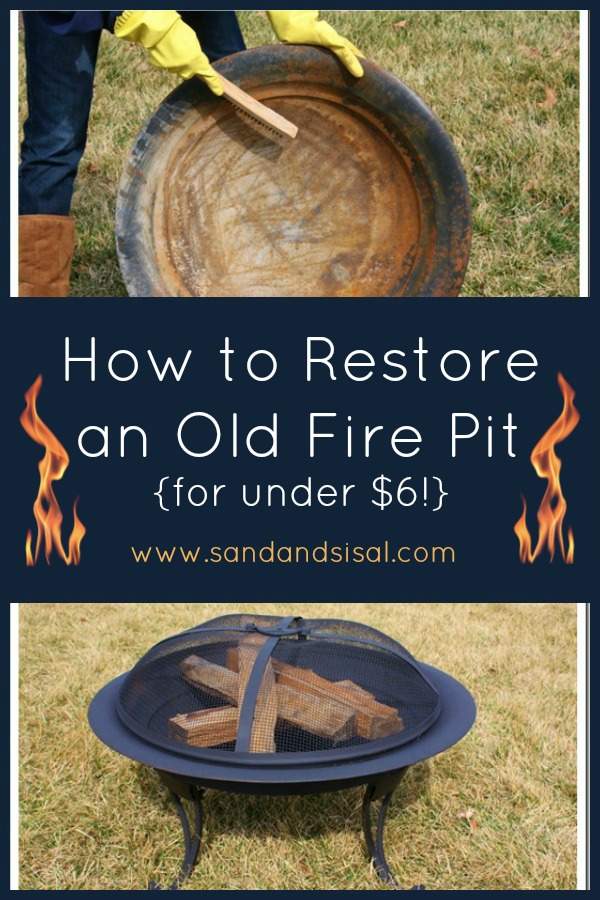 Countless hours have been spent gathered around the fire pit, under starlit skies, roasting marshmallows and making memories.
Our poor fire pit sure has seen better days and was in desperate need of some TLC.
When a new pit is not in the budget, try to revamp the old.
Take a strong wire brush and give the fire pit a good scrubbing, removing all rust flakes and powder.
Below is how the front and back of the fire pit looked after scrubbing off the rust and washing it all well with the hose.
Rust-oleum makes this specialty paint for high heat. Make sure to read all directions on the back of the can.
The paint dried fast and coated well, which made this a fast and easy project.
The front and backside, base and cover, were all spayed with the high heat paint and allowed to dry.
Huge improvement! The fire pit looks almost as good as when we bought it!
A wire brush, elbow grease, and a can of spray paint is all it took to breathe new life back into an old fire pit!
S'mores anyone?
Kim
For more DIY projects like this one be sure to check out my DIY Project Gallery Tab up top!
Come & join me today on: FACEBOOK, TWITTER, PINTEREST, G+ or SUBSCRIBE
Linking up to: Thrifty Décor Chick's Spring Spray Painting Party!