My sister and her family are about to leave on a summer vacation. She sent me a text, "I swear the house knows we're about to leave… the fridge is making weird noises and the roof just started to leak!" I ask when was the last time she cleaned it? Her fridge isn't terribly old and so I passed along a little tip How to Extend the Life of Your Refrigerator and help save money in energy costs.

Then I started thinking to myself, geez, when was the last time I cleaned the fridge? Yikes! I usually clean it twice a year and it's semi-annual cleaning was over due, especially now that hot summer temps have arrived. If you notice that your refrigerator's motor is running more often than normal, sounds louder than normal, or if the sides of it feel warmer than normal, then it is a sign that the fridge is sending out an S.O.S.!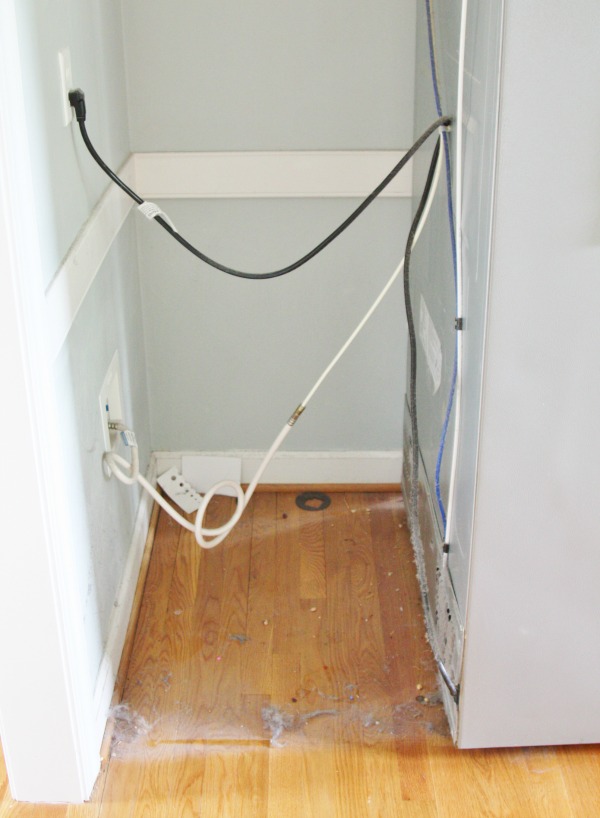 This is disgusting. I gasped when I saw it. Just look at the air vents! They are 90% blocked! my refrigerator is suffocating!
If you neglect cleaning the fridge, you are throwing money away, both in energy costs and possibly having to buy a new fridge earlier than desired. Cleaning it twice a year (or more especially if you have furry pets) will greatly extend your refrigerator's life.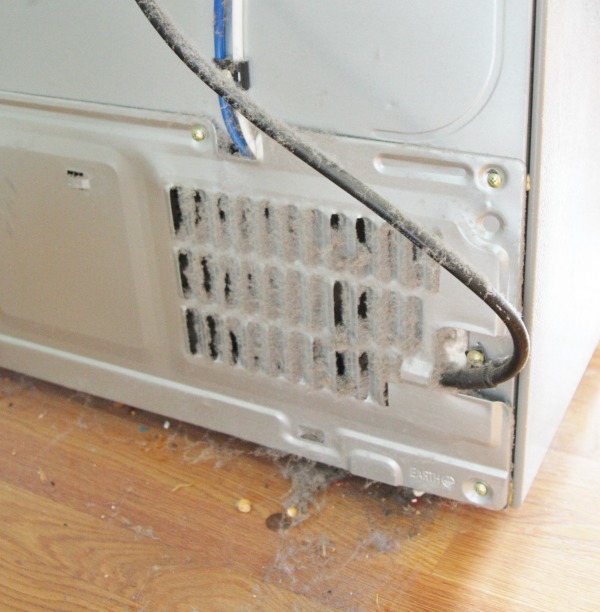 Time to pull out all those vacuum attachments you rarely use! The first thing you should do is to vacuum off all the dust bunnies with a brush attachment. The floor and baseboards recieved a good scrub down too!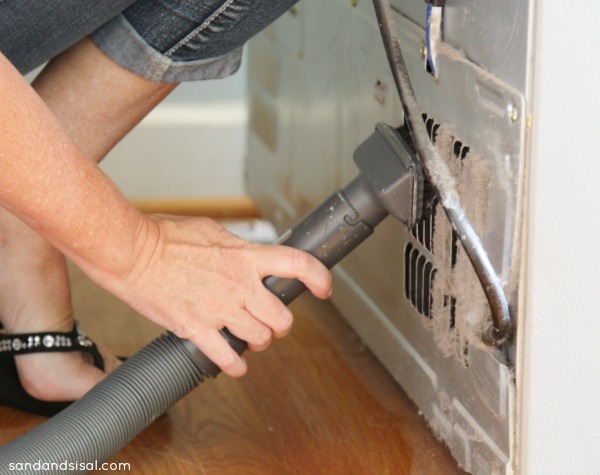 You aren't finished yet. The vents might look clean but the fridge is far from it. Remove the back panel (you will need a screwdriver).
Time to gasp again…. ewww…the coils are covered!
The coils need to be free of dust to work efficiently and cool the refrigerator and freezer. If they aren't then the motor will be strained and have to work extra hard.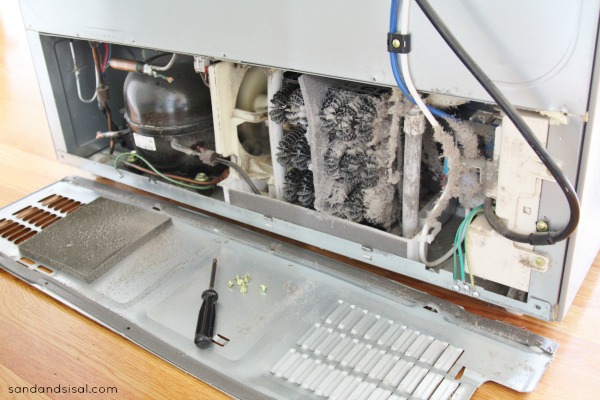 Before cleaning the inside, be sure to unplug the fridge. Use a brush and thin wand attachment to thoroughly vacuum the coils and interior as best you can.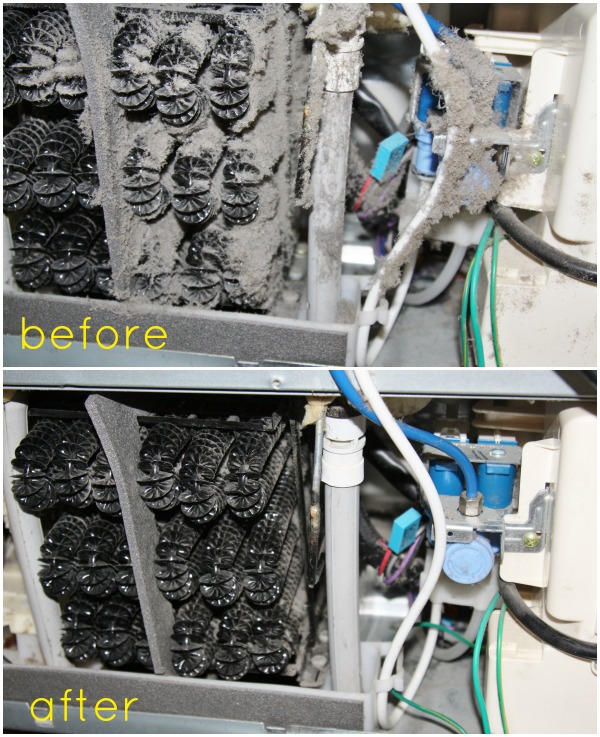 Once it is clean, then replace the back panel. Use the wand attachment to reach under the fridge and try to get any dust bunnies off the bottom. I had to lay flat on my stomach to see under. Slide the fridge back in place and pat yourself on the back! Now you have learned how to extend the life of your refrigerator!
Job well done girlfriend!
KIM
You might also like these posts:
How to Clean a Stainless Steel Grill