Summer has arrived and that means time to bring out your cute, cool and breezy summer wardrobe. If you have followed me for any length of time then you are well aware that this southern girl by the sea LOVES her flip flops. Sand & Sisal and sandals go together like seaglass and glass floats, like seagrass rugs and weathered wood finishes, like summer grilled artichokes and melted butter… (sorry, I'm hungry at the moment). I wear flip flops and sandals as long as possible throughout the seasons. So put it this way, when I found out that Crocs has a fun and fabulous new product line for Spring and Summer of 2015, I had to check them out for myself! The line is a beautiful collection of super chic sandals, wedges, flips, and flats. Today we're going to step into summer in style!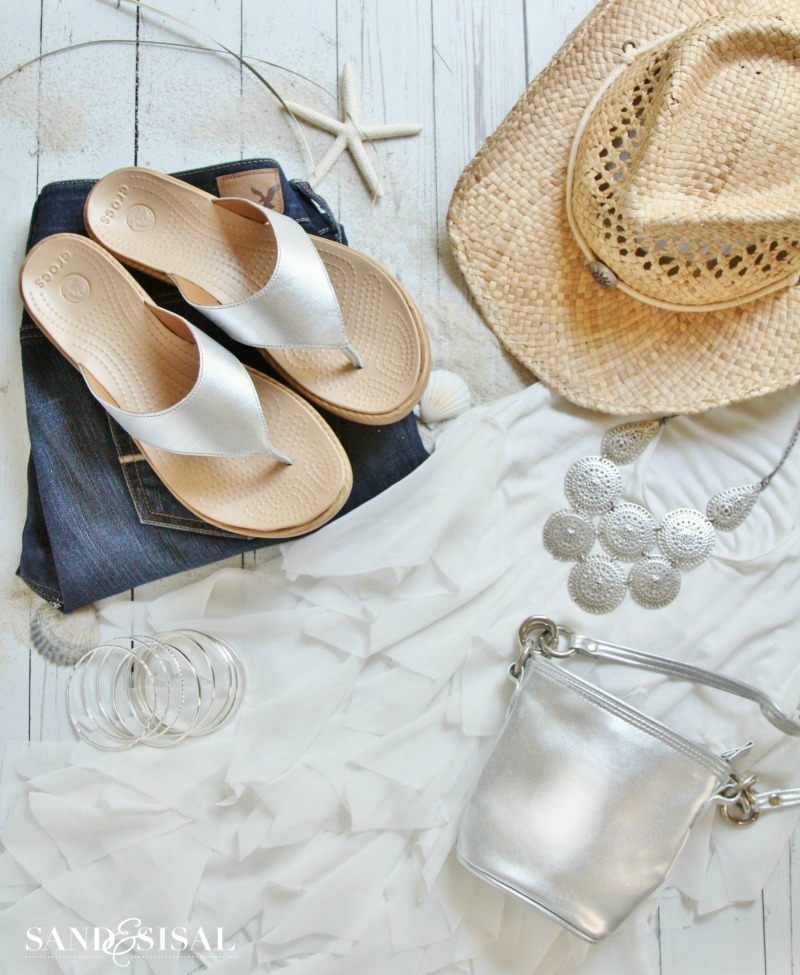 I instantly fell in love with these sandals! These are the Crocs A-leigh Brushed Metallic Flip in silver. They come in gold also. The flips have nubuck leather straps and Croslite™ foam footbed, which make them very comfortable. The wedge heel has a nice 1.5″ rise, so it's very versatile. The soles have really good grip too. I wear flip flops on our boat and I can't count how many times I have slipped wearing regular flip flops on wet surfaces, but not with these!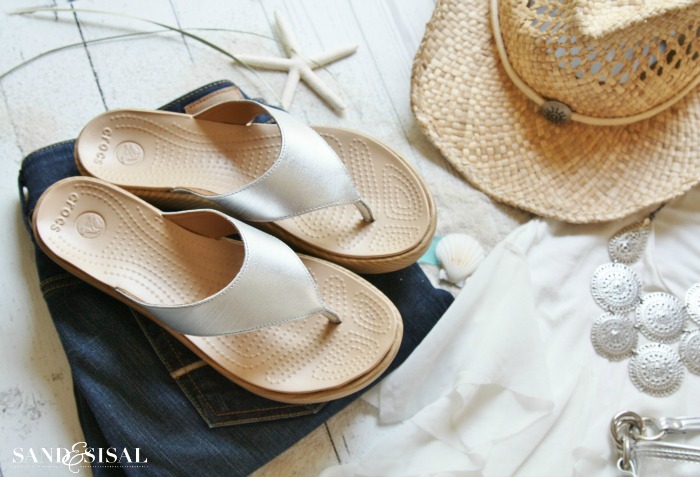 Pair these cute silver flips with cropped jeans, a flowing ruffled tank, silver jewelry, a sleek little silver handbag and if you are feeling fun and adventurous then wear a straw cowboy hat if you like. I love my hat! Now that I'm in my mid-40's, I am trying to be more aware of my aging skin and proactive to protect my face from the summer sun. This look can take you easily through a day of shopping and then into the evening for a party on the patio with friends. We like to keep our summer style easy and casual here on the coast.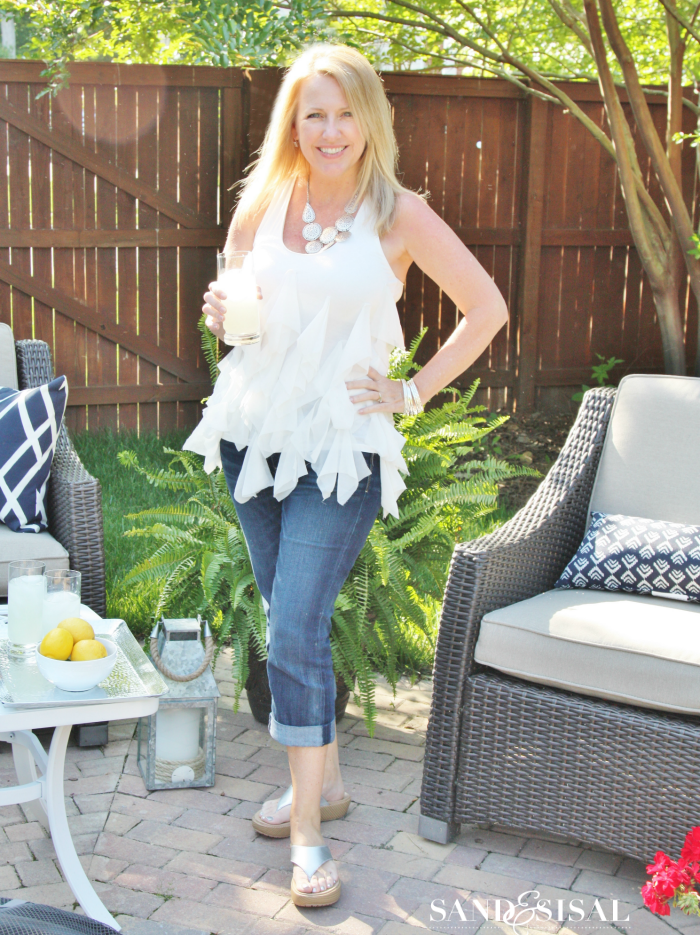 Pour yourself a glass of lemonade, grab a seat, kick up your cute feet and come relax with me! It'll be fun!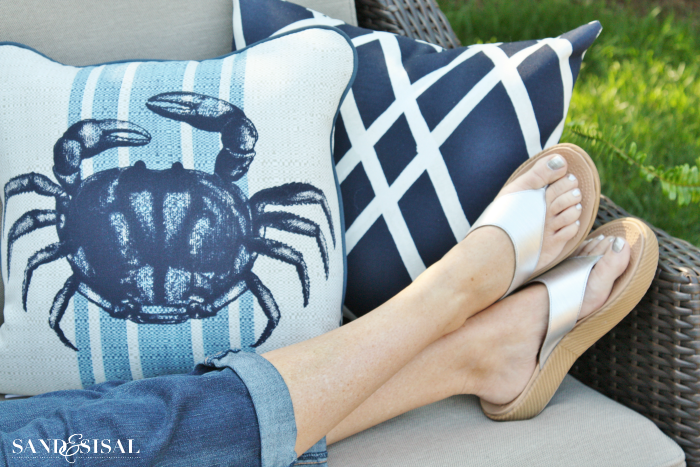 Now tell me, how you will you find your fun in your Crocs this Summer?