We all have one somewhere in our home, the infamous loose change pile. Yours might be between the seat cushions, in a jar, or in a ceramic dish, tossed in a junk drawer, in a cup in the laundry room, or in a piggy bank.  My six year old is always rummaging through the bottom of my purse to collect the lost pennies.  That pile of pennies now has a purpose! Those gorgeous little copper coins can be transformed into amazing crafts, decor, furniture and art. Take a look at 17 Penny Projects you can do yourself! You can click on the links above each picture to be taken to the tutorials.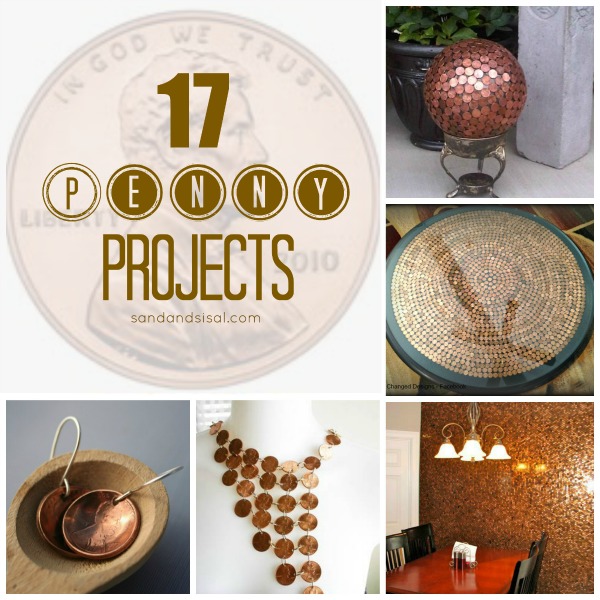 Penny Ball Yard Art via House of Hawthornes
Penny Table via Chumped Change Designs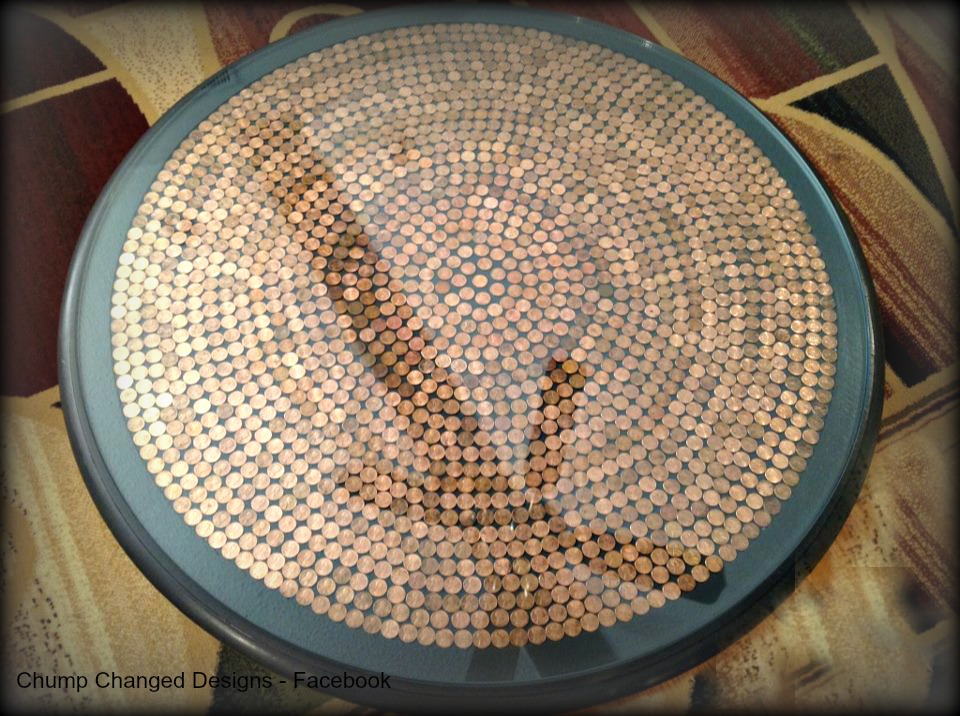 DIY Penny Wall via Bella Nest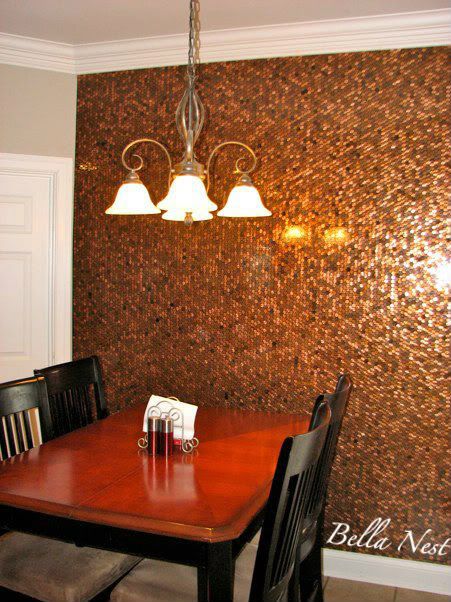 Penny Backsplash via HGTV
Penny Floor via Mandolin Mosaics
Penny Alcove Wall via C,Me,&E
Penny Countertop via Domestic Imperfection
Penny Desk via Epbot
Penny Tray via Being Brook
Penny Wall Art via The Crafted Sparrow
 Ombre Penny Art via My Covered Bridge
Lincoln Penny Silhouette via I Love to Create
Penny Necklace via Dollar Store Crafts
Flattened Penny Necklace via A Girl and a Glue Gun
Decal Penny Pendants via Just Something I Made
Lucky Us Penny Key Chain via Etsy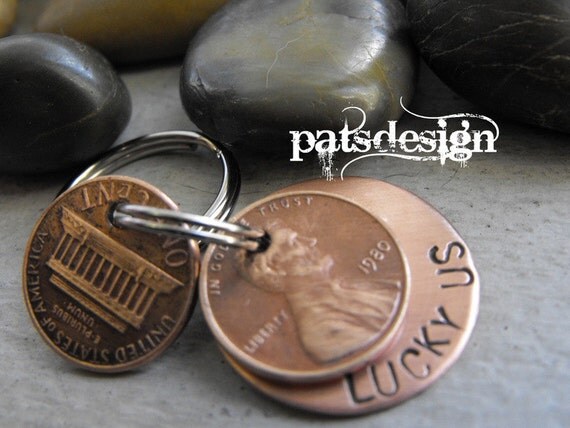 Penny Earrings via Etsy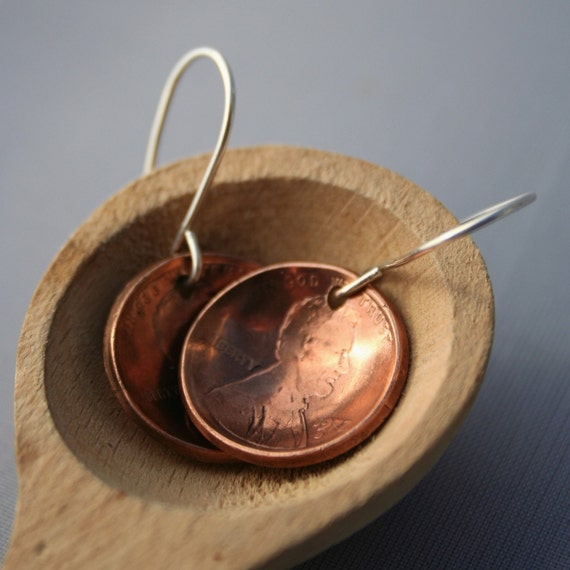 Are those all awesome Penny Projects or what?! I think I'll try my hand at that Penny Garden Ball soon!
Which project would you love to tackle?
Kim