There's no need to go and purchase flowers at the supermarket. Make your garden your florist shop. Invest in beautiful flowering trees and bushes that will give you years of botanical enjoyment. I planted 2 forsythia bushes 2 years ago and they have taken over! I'm an instant gratification kind of girl, and these satisfy that need! Forsythia grows so fast and you need to keep it trimmed so it won't grow crazy wild in your yard. What is wonderful about this plant is that you can cut the branches as the buds begin to swell and "force" them to bloom inside. I cut several stragglers off my bushes and placed them in a large glass vase  that stands about 3 feet high. It was an amazing find from Home Goods. I love my Home Goods!
(Psst…. I'm a Home Goods Stylescope blogger & I have a MEGA-GIVEAWAY coming for you soon!)
Oooo, yes, it'll be awesome… keep reading!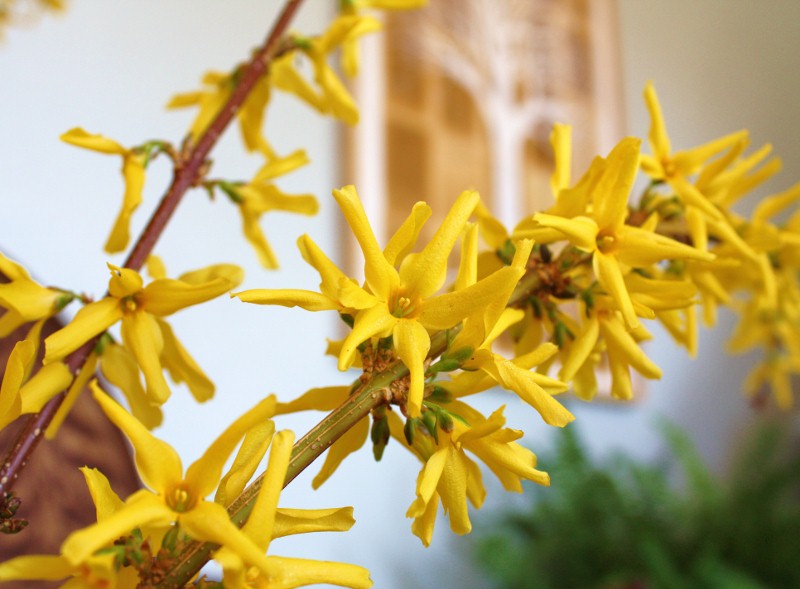 I filled the large vase with water and then scattered my wine cork collection inside it. I've been collecting wine corks for years
(Did you know that restaurants collect all the corks? Sometimes it is possible to ask for an evening's cork collection to take home.)
Ok, yes…. I love my wine. Bring me a bottle of wine and you just scored mega brownie points with me.
I'm kind of sad to see the death of the actual cork now a days.  Have you noticed that?
It's been replaced by a synthetic, plasticy- material. Is plasticy a word?
I understand it is technically better for wine preservation but come on…  hasn't thousands of years of actual cork and wine sufficed? Must we introduce more petroleum into the mix?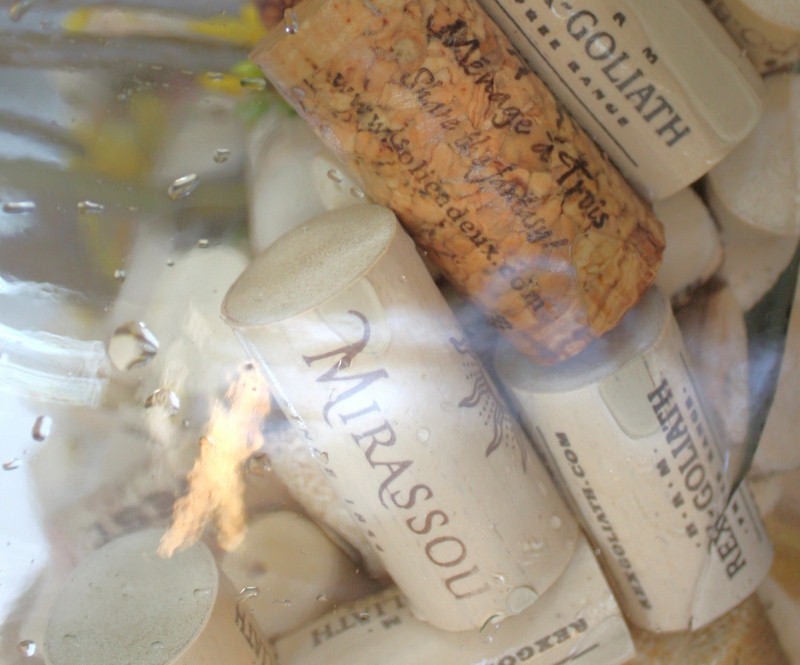 Wine and forsythia… I'm partial to the Pinot's if anyone is interested…
back to forsythia…
This is what two years of growth can produce. Forsythia grows crazy fast and needs to be tamed. I'll be cutting it back after I enjoy the blooms.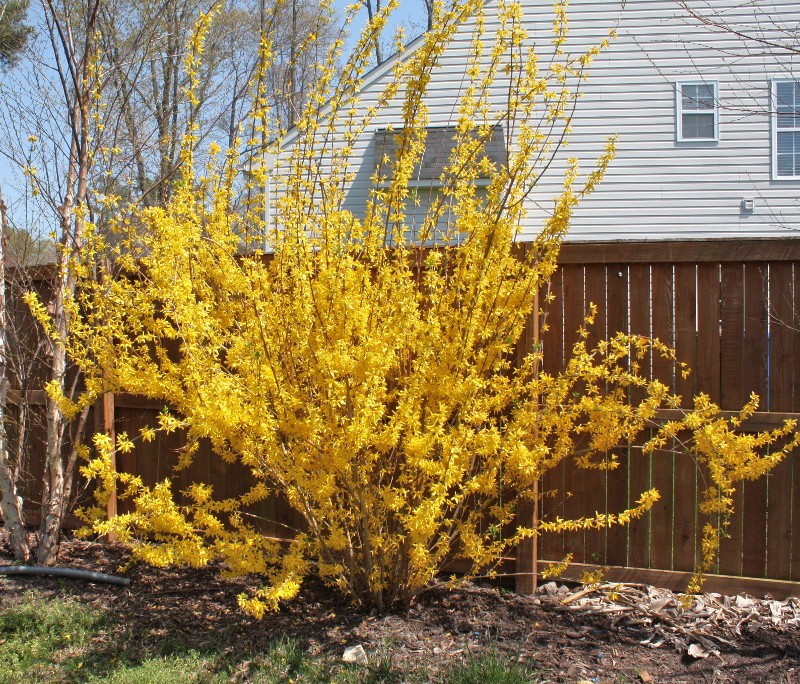 Cut the branches when they start looking like this picture below, buds swelling and just about to bloom. Douse them in a vase of water, keep them in bright yet indirect light and wait for the magic to happen.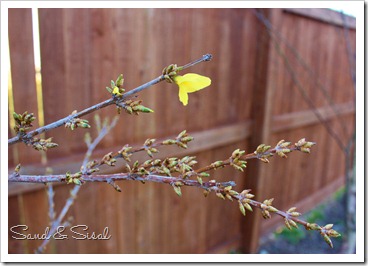 You can make several small arrangements or a massive, large arrangement. They will last for at least a week, which is wonderful!
Bright springy color in your home is bound to cheer anyone up!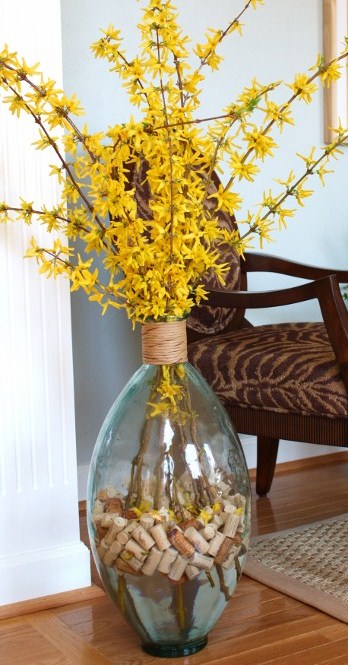 I'm obviously a forsythia fan. Check out these posts on how to use forsythia in other ways.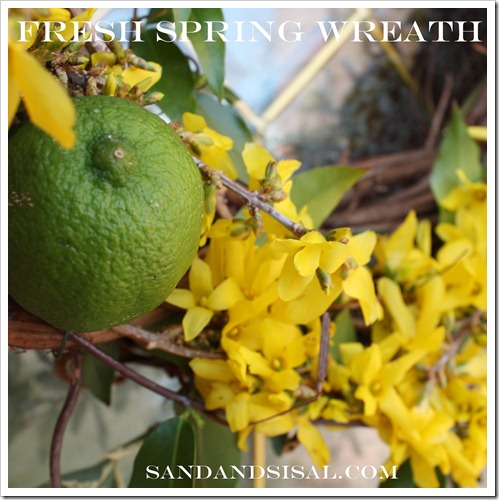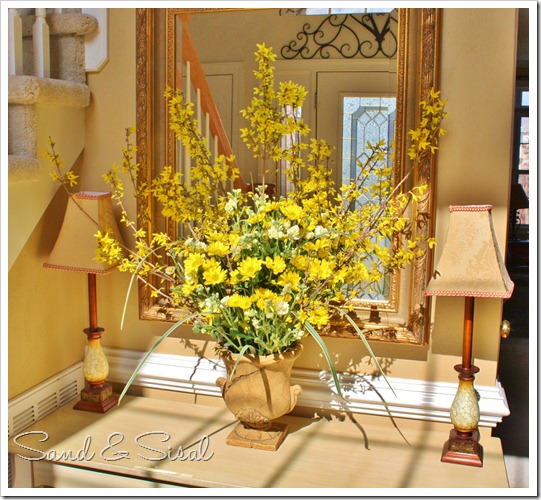 Kim