When I was in college my major was in Fine Art and I had an emphasis in design and illustration. My favorite medium was watercolor and I'm so excited to see watercolor make a huge resurgence back into popularity this year in fashion, fabrics, and home decor. You can easily paint your home in liquid pools of translucent and saturated color. If you love the popular ombre movement or prefer a more classical painterly look, you will love these water color inspired accessories!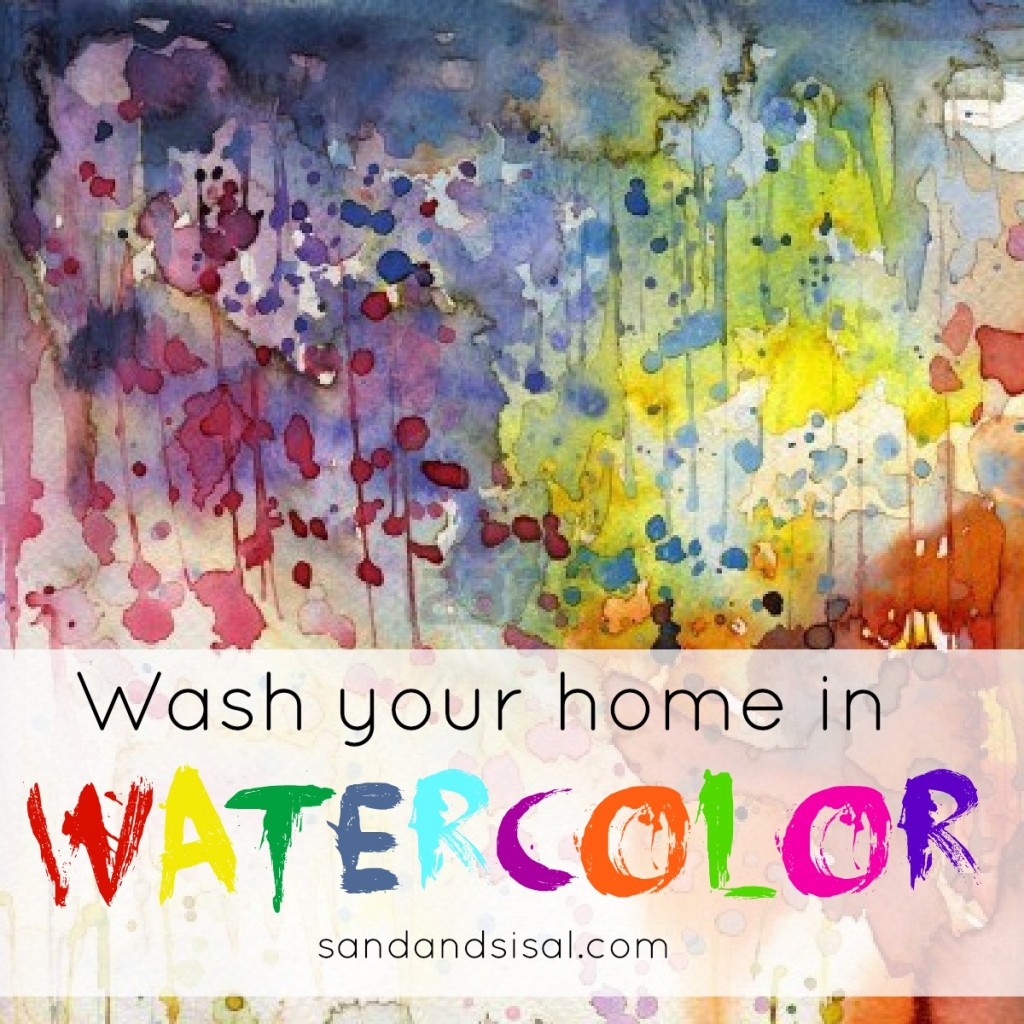 Splash vibrant color on your walls or any flat surface with a watercolor world map decal sticker.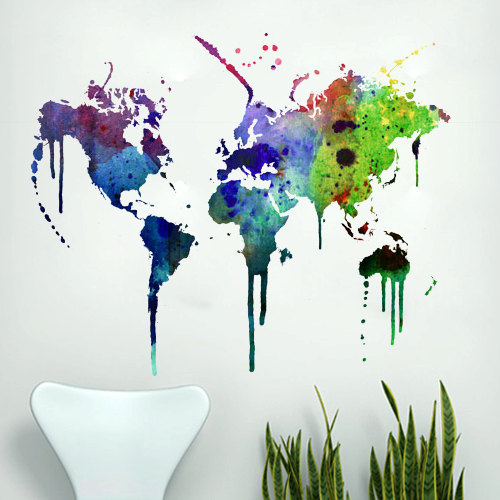 Imagine how beautiful these Sissinghurst Castle table settings would look at a garden party, bridal shower or ladies luncheon. Pair them with bright floral arrangements of poppies and pansies and get ready to hear plenty of "oohs" and "ahhs."
Choosing a lamp for a room should be like choosing a piece of jewelry for your outfit. This lamp is modern and sculptural, yet the watercolor shade softens the bold form.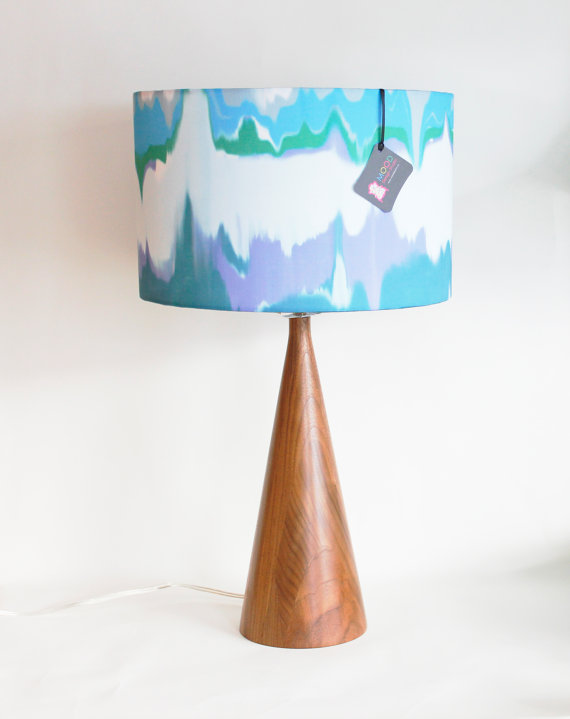 Summer sky blue and hot sunny yellow blend together on this beautiful recycled glass pitcher hand-crafted and -colored by Mexican artisans
Succulent gardening is a fun new favorite hobby of mine, and these beautiful botanical prints by Clinton Friedman capture the vast colors and textures of the plants.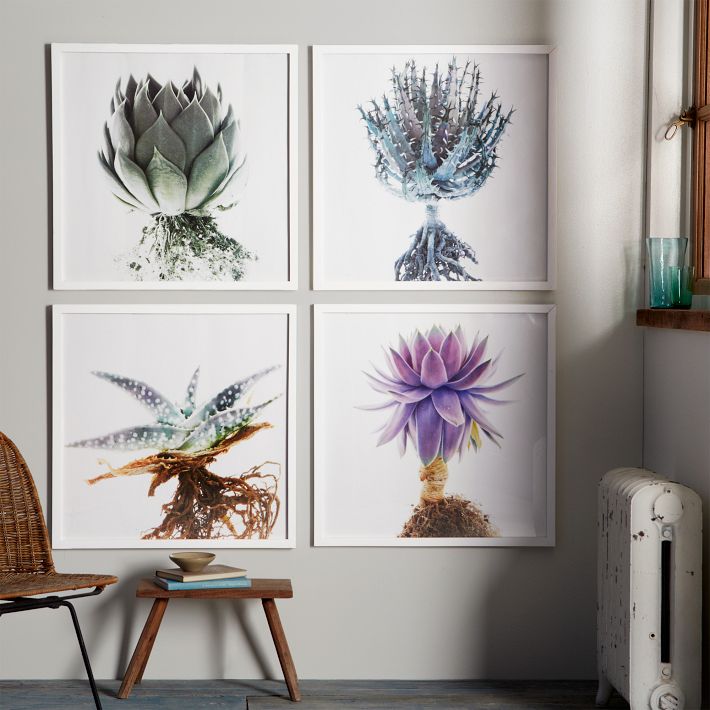 Add a splash of the sea with these textural and translucent sea glass–inspired glasses. Each piece is mouth-blown by master glass blowers.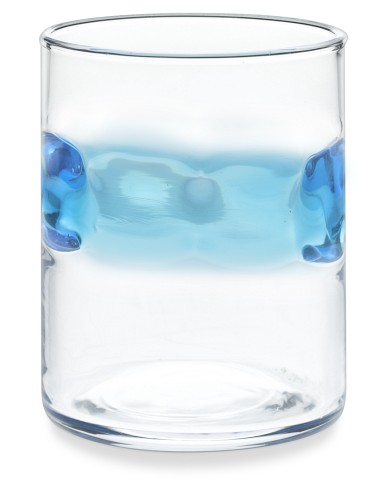 This cheerful sunny yellow and ocean blue Malena pillow makes me long for summer! Can't you just picture basking in the sun on it and your poolside chaise lounge?
What a statement piece this would be! I love the clean and simple lines paired with the Monet-inspired watery dreamscape.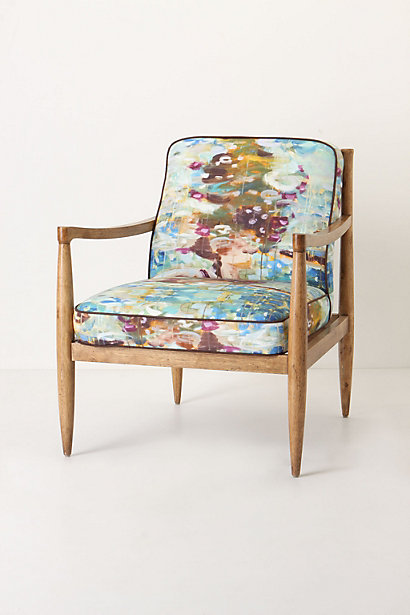 Anthropologie
Welcome spring with this feminine and vibrant echinacea iPhone 5 case. We girls change our cases with the season (or outfit), you know!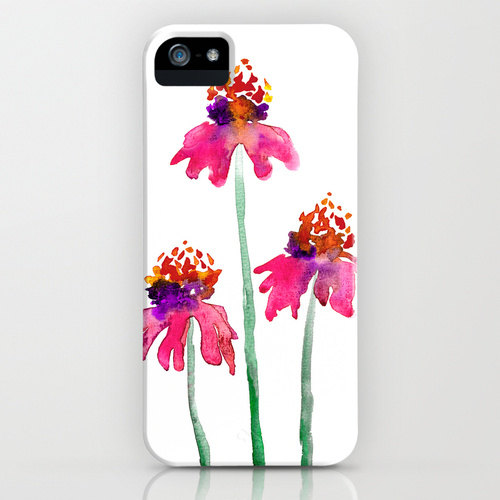 This hand-painted table runner made of textured cotton reminds me of a sultry summer sunset.
This pretty illustrated poppy coaster set would be a perfect little gift, especially for Mother's Day.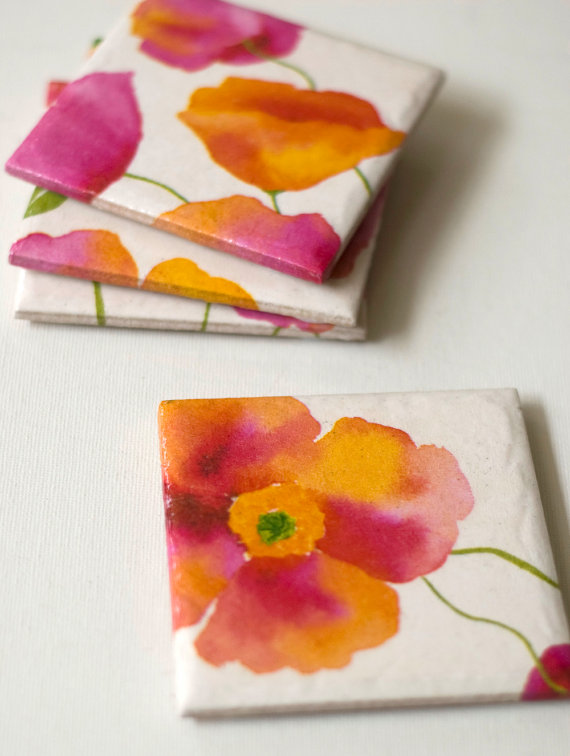 Watercolor is here to stay for 2013 and beyond. As the surge of beautiful watery and feminine florals and colors emerge in fashion and home decor, be sure to add a drop of two of watercolor accessories into your home!
Kim