It was one of those completely impulsive moments.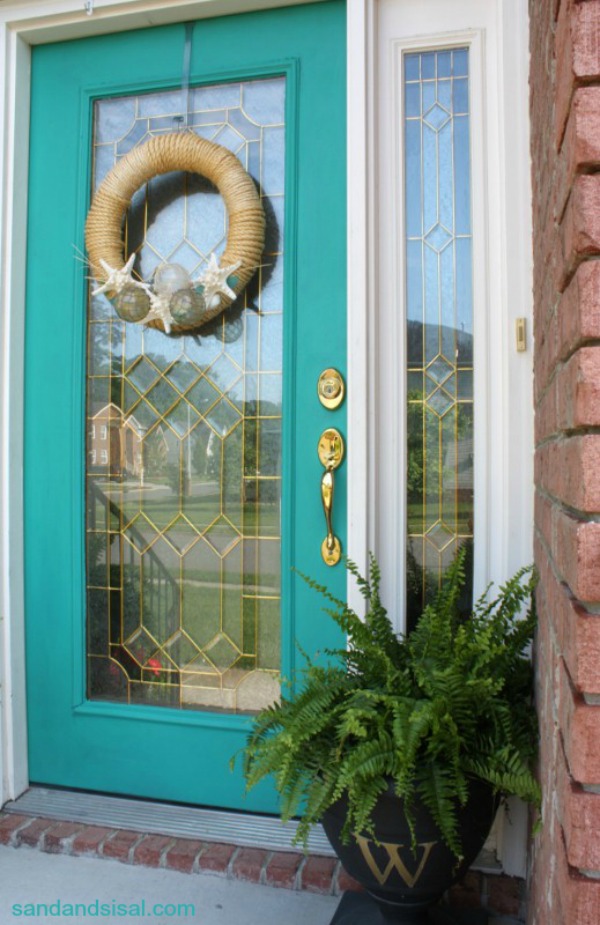 I went out to get the mail, and I tried to ignore him in the corner, but how could you?
Yuck. Dead as a door nail. Can we say brown thumb with this one? He needed to go. Then I turn to open my door.Yuck again. The front door color was brown. I'm tired of brown.
It's spring! I want happy, fun color! It was time for a change.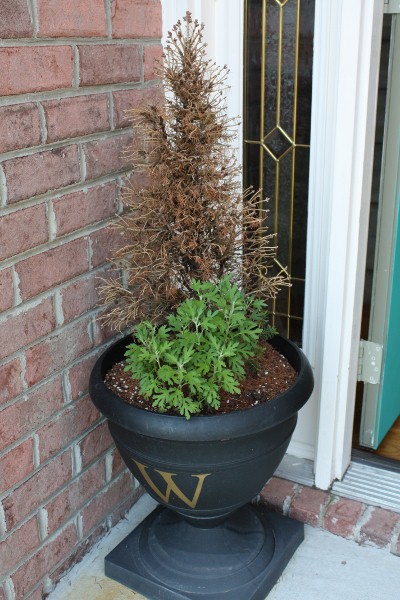 I had won a can of Annie Sloan Chalk Paint in the turquoise color Florence at a conference and thought, why not try it out on the door? It was done in about 30 minutes. Just paint it on with a good quality 2.5″ angled brush, allow to dry and then with a straight razor blade, scrape off any paint you might have gotten on the glass. ASCP dries very fast and I was able to rub a light coat of the soft wax over it afterwards.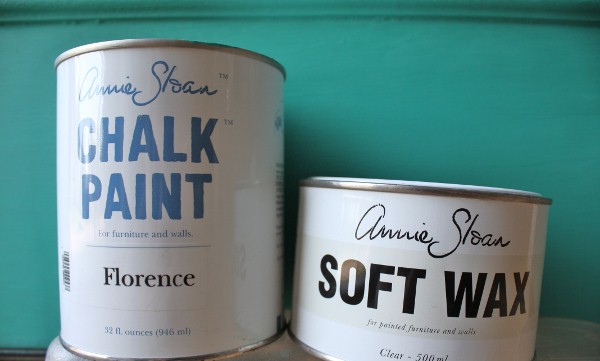 Change is good I believe. Choosing a front door color can be difficult, especially if your brick is a salmon color. Our door has been black, red, coral, and espresso.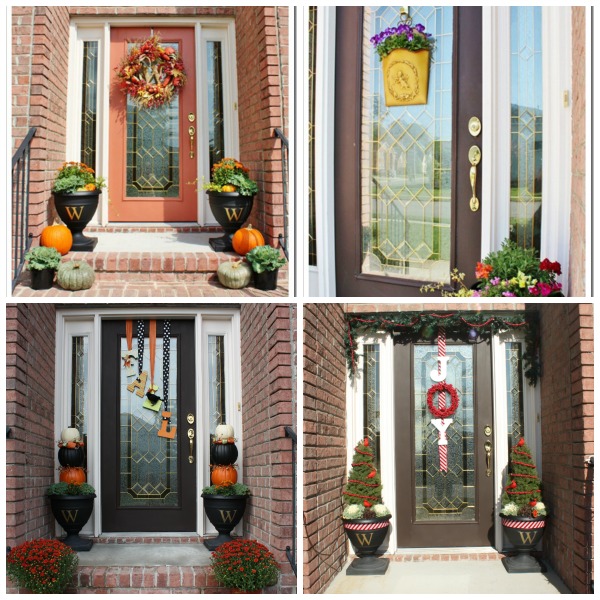 But today it's color me turquoise!
Bright and cheery, springy and fresh is what it says now.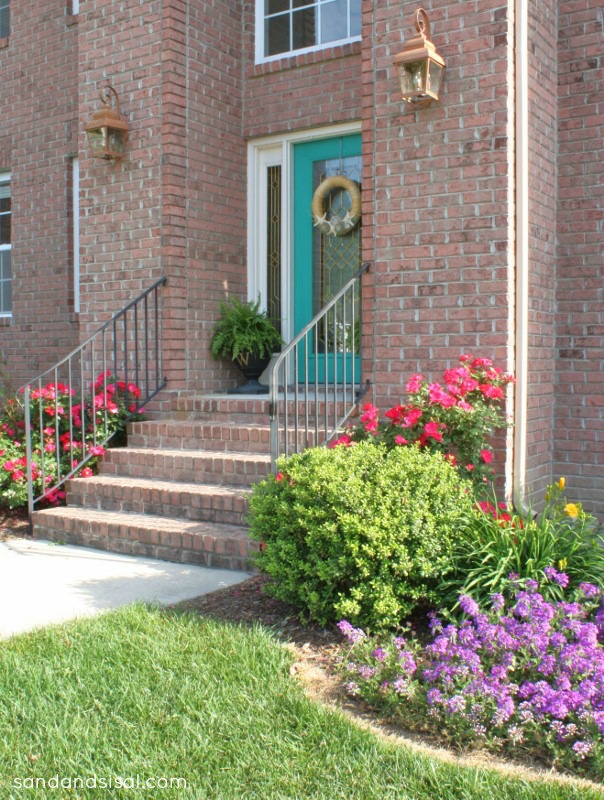 The garden is alive with the bright fuschia Knock Out roses, pops of yellow day lilies, and vibrant purple Homestead Verbena (3 types of plants that are very easy to grow… unlike my dead planters… )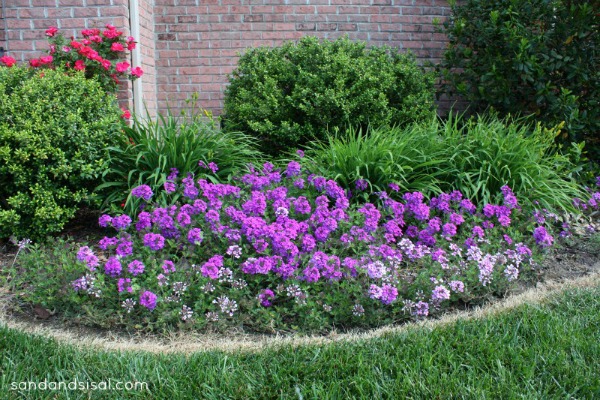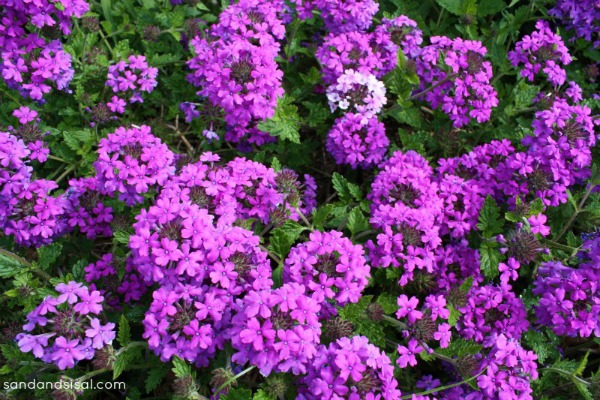 The Glass Float Wreath says this house is ready for warm weather!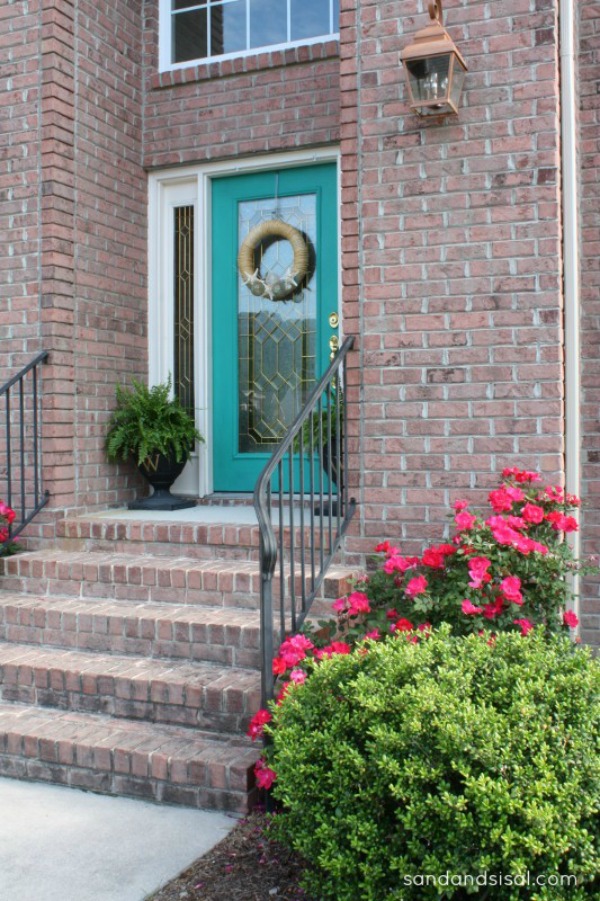 My kids hate it. Ha! But that's ok. I'll change my mind again and the front door color will most likely get a seasonal makeover in the fall.
Let me know, do you change your door color often also?
Kim