Confession #1: I never cried when my four kids went off to school for the 1st time.
I actually did a little party dance. You know… like "Hammer-time!"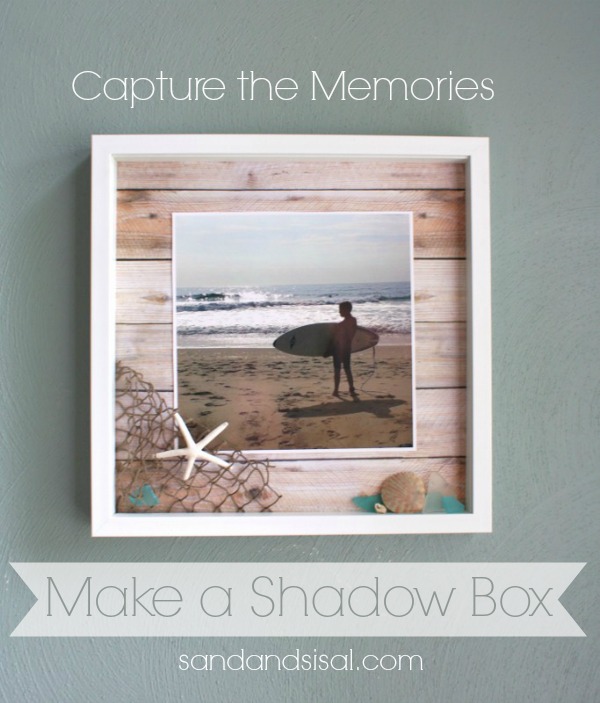 No judging girlfriends, don't get me wrong. My babies are my life!
They are the 4 beautiful reasons I want to wake up every morning.
I actually love new experiences and change, and heading off to school is a time to
celebrate
the adventures they're about to embark upon and not mourn.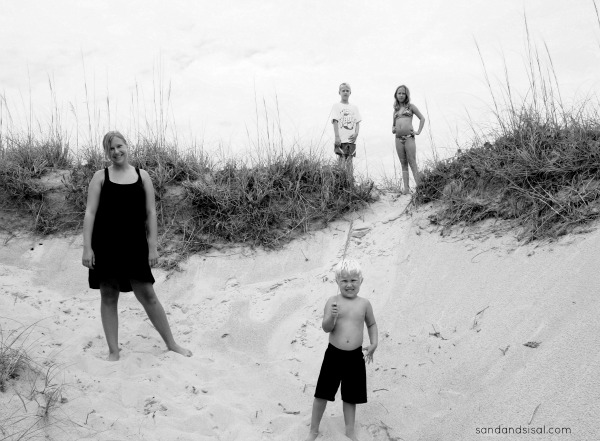 But, I totally sympathize with those of you who cry your eyes out come September. My best friend weeps every year. I love her to death. We're just all different.
I work full time, not at an office but at HOME.
The realization that summer has arrived and all 4 kids will be home with me starting next week….
24/7…
for the next few months,
is kind of sending me into a tad state of anxiety. I'm not sure how I'll get any work done.
Trust me, I'd rather go to the beach too!
Confession #2:  I'm selfishly enjoying my last week of solitude and productive creativity.
But I'm not super-mom, and I know it.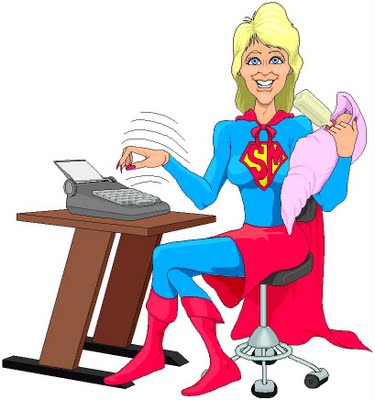 When I went back to Michigan last month for my Grandpa's funeral, I toured the gorgeous lake front home of my childhood friend.
Her walls had multiple, beautiful family photo galleries.
It made me  think. Gee… I hardly have any photos displayed in my house.
Blame it on moving a lot and being a Realtor. (To quickly sell a house you must keep it non- personal…. ie: NO FAMILY PHOTOS).
I'm not planning on moving anytime now soon I really should add some family photos!
Since  today was  one of the last quiet days I'd have, and I was going to capture the memories and display them! 
Let's make the photographs more personal. How about we make a shadowbox?
Step 1) Buy a shadowbox. Mine was from Target $10.
Step 2) Edit and crop your photo. (Sorry baby-love, this shadow box is for your big brother.)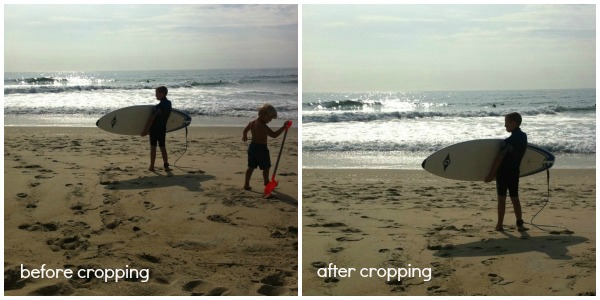 Step 3) Lay a 12×12 piece of scrapbook paper across the backboard and adhere it with a bit of tape and tape your photo to the scrapbook paper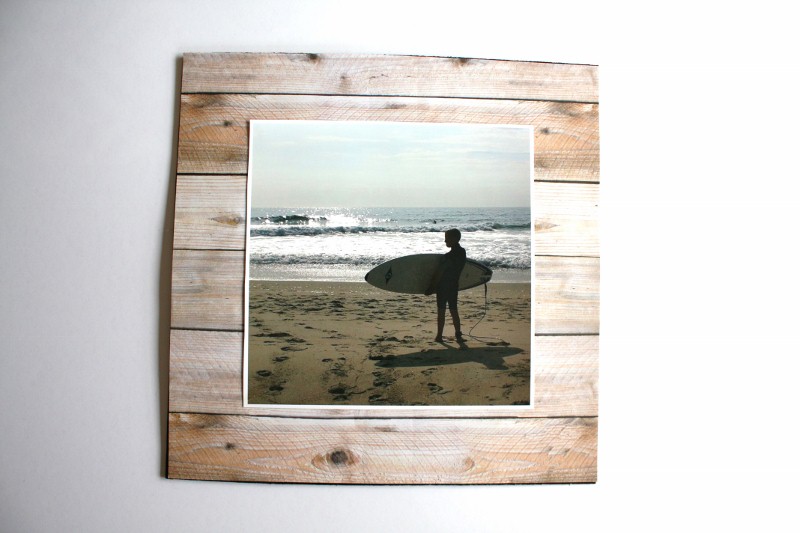 Step 4) The FUN part! Add in objects that will capture the memory of the occasion.  (adhere the objects with hot glue if desired)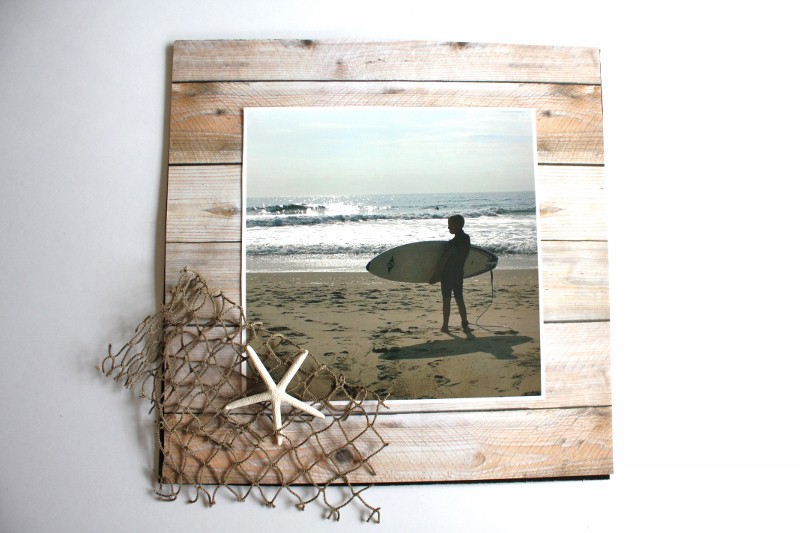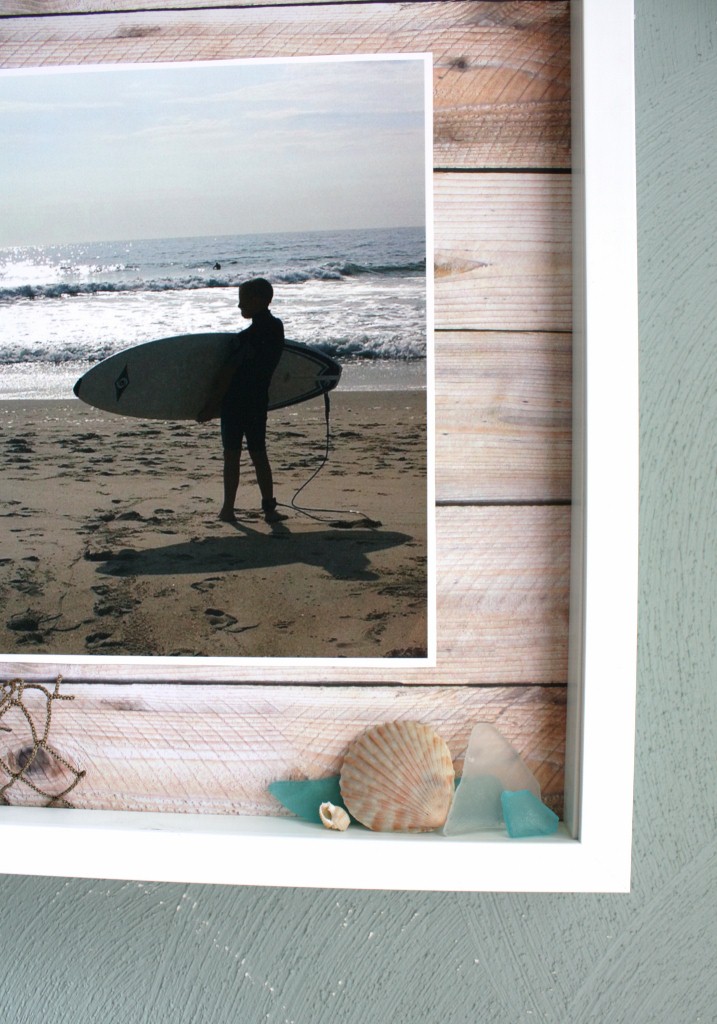 Step 5) Reassemble the shadow box and display.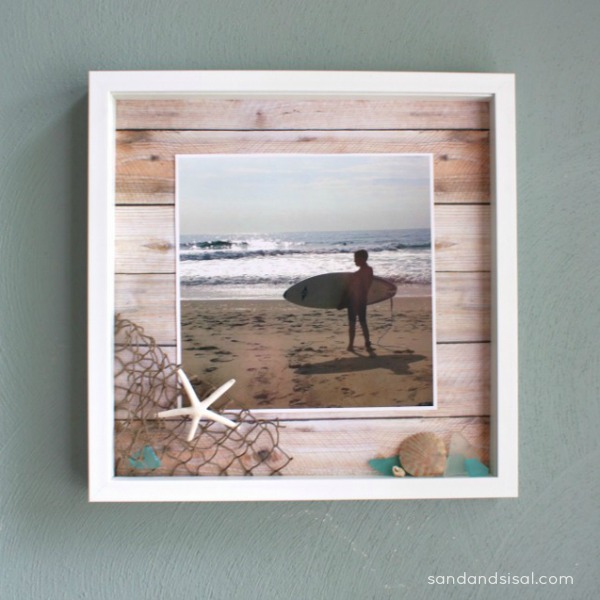 I am having a blast personalizing a shadowbox  for each child and they are loving it too!
The summer is about to start, and life will get a bit more hectic, but so will the new and fun experiences with the kids. Not to mention my oldest will be going off to college in one year!
sniff, sniff….. 🙁
Confession #3: I see several new shadowboxes and a bit of boo-hooing in my near future!
Kim