Sand and Sisal reader, Kamryn Jaroszewski, loves to crochet, but her yarn collection was taking over the family room. She knew she needed to find a better storage solution for it all, especially when her little one became more mobile and discovered he could get into all of mama's pretty yarn! She had an older cabinet that had seen a bit of wear and tear, and thought it would work out perfect for a crochet cabinet.
Kamryn is an army wife from Florida, currently stationed in Washington. She wanted to bring a bit of the beach back into her home by adding in coastal decor. Today she is sharing how she gave an unexciting cabinet a coastal makeover!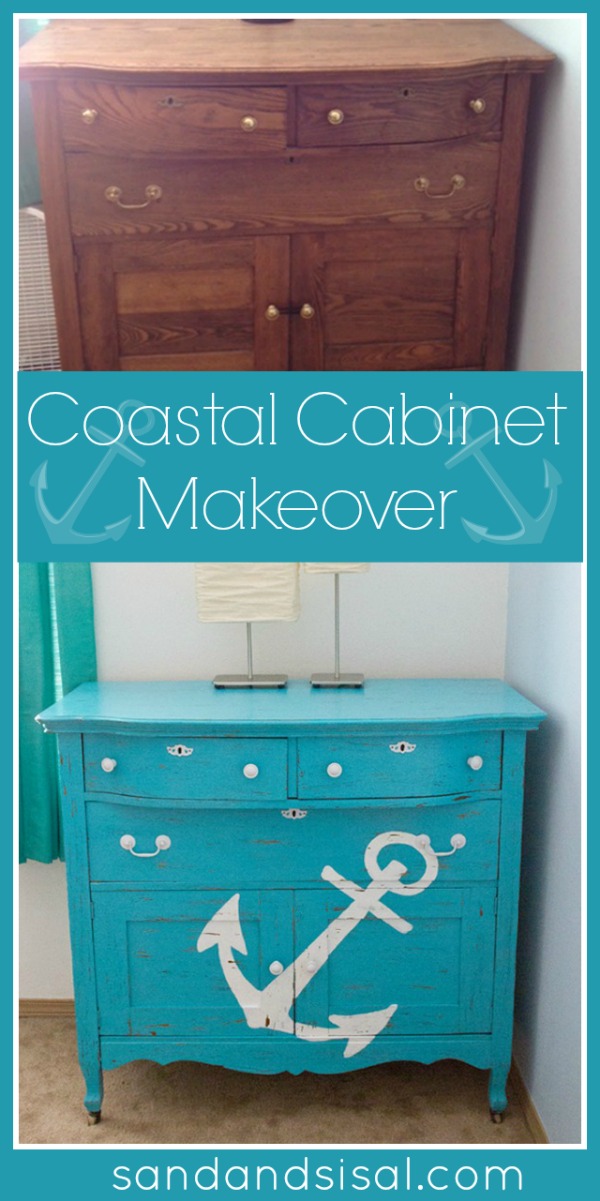 Kamryn loved Behr's Ultra turquoise blue paint called Mermaid Treasure and made up a batch of homemade chalky-finish paint with it and added a bit of Floetrol to the paint also. She gave it four coats of paint to cover well and sanded between layers with a 200 grit sanding block. She didn't use any primer beforehand. Kamryn's friend, Megan with Goode Design, created the vinyl anchor stencil for her.  She applied the stencil to the cabinet and then painting in with some left over white paint.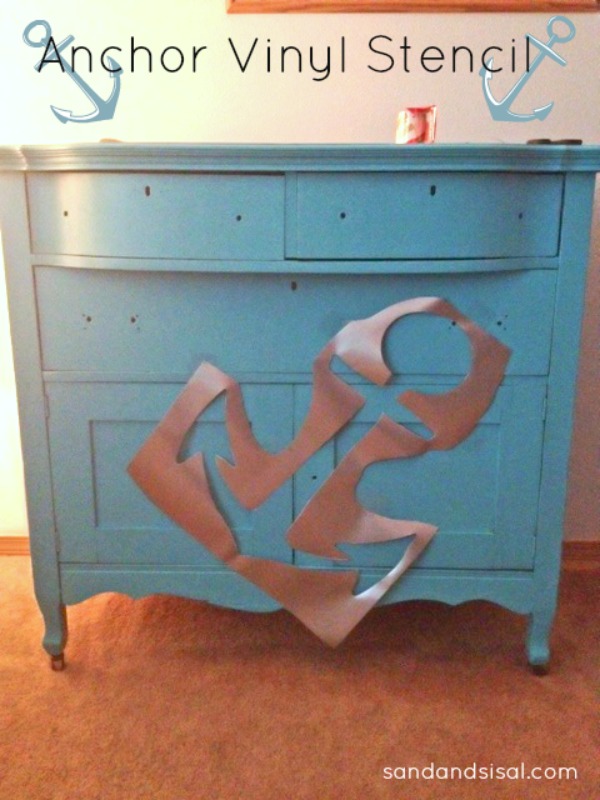 After allowing the paint to all dry, she distressed the cabinet with a heavier grit sanding block and waxed the entire piece with two coats of Minwax Paste Finishing Wax (natural finish) and gave the top an extra 3rd coat.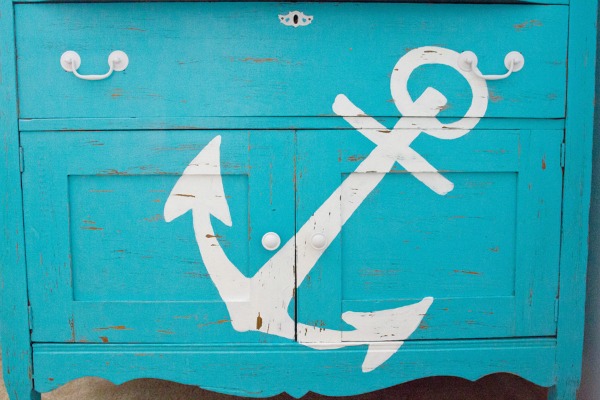 The hardware was spray painted with Rustoleum primer as there were a few rust spots, then Rustoleum semi-gloss protective enamel. She finished with Krylon's Matte Finish sealant. (She realized the semi-gloss enamel was a little too shiny for the distressed look).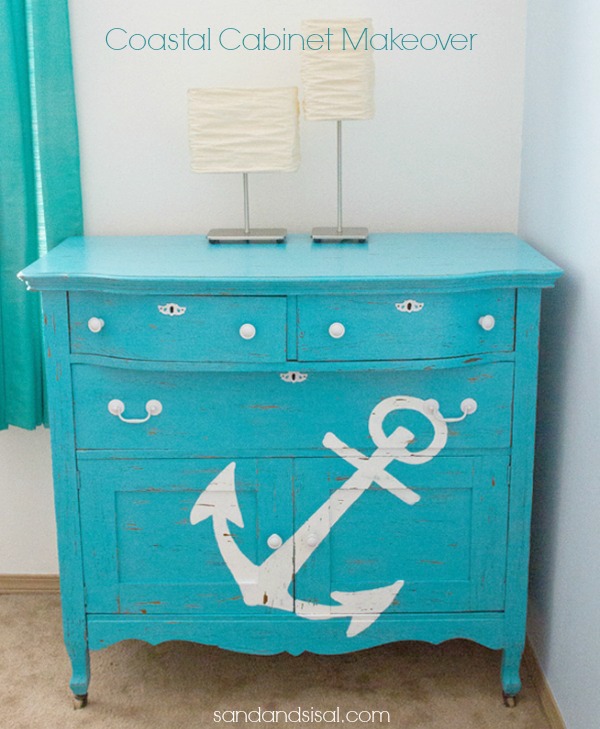 Isn't it lovely? She did such a nice job on it! Thanks for sharing your cabinet makeover with us Kamryn! And special thanks to you and your hubs for military service to our nation!
If you have been inspired by a project you've seen on Sand & Sisal tried it out for yourself then I'd love for you to share it with me. You might be my next Reader Feature!
Kim