Last Thanksgiving I hosted my entire family for dinner. I had beautiful fall decorations and glowing candles lit everywhere.
The scene was warm, cozy, and serene, that is until …
my 17 yr old's daughter's long hair started to go up in FLAMES!
She leaned back against a counter and her hair drifted into a votive. It was terrifying.
From that day on, I use almost exclusively LED candles!
The beauty about LED candles is that because there is no real flame, you can dress them in many unique ways that you would dare do with real candles.
Bet you didn't know candles could wear jackets, did you?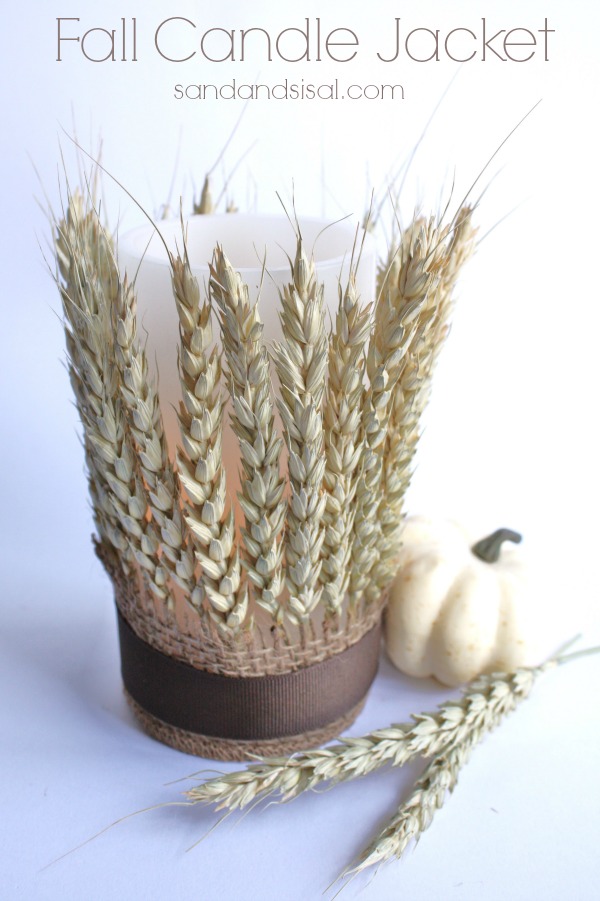 I'm coining the phrase candle jacket because you can easily put it on for a snazzy new look and then take it off when you want.
Today we'll make a pretty Fall Candle Jacket. It's a fun and easy fall craft. Last week I posted on Instagram a pretty bundle on wheat that I found in the florist section of our grocery store. It was significantly less expensive than at craft stores. Yay!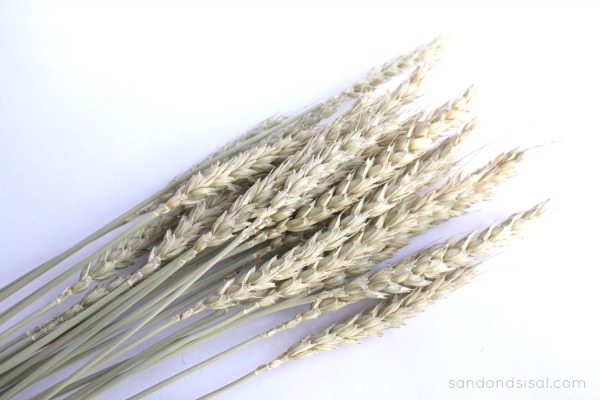 To make a Fall Candle Jacket you will need the following:
LED Pillar Candle (mine is 8 inches tall)

Wheat bundle
rubber band
burlap
ribbon
hot glue
scissors
Simply place a rubber band around the bottom of the candle and slip in the wheat stalks until candle is covered. Trim off the stems below the candle base with scissors.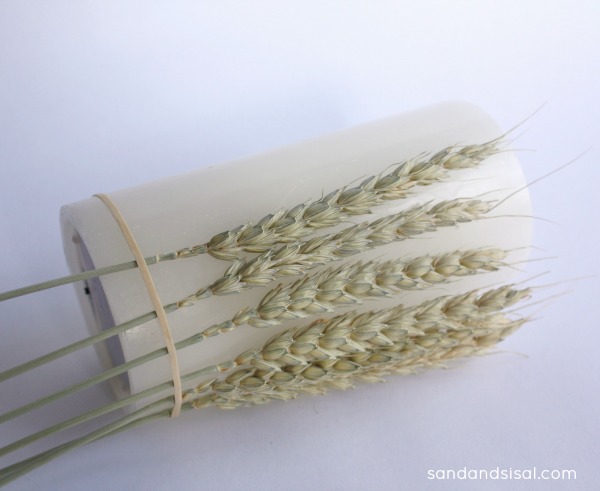 Hide the rubber band and stems, by wrapping a scrap piece of burlap and ribbon around the base, securing the ends together with hot glue. Voila! You've made a fall candle jacket.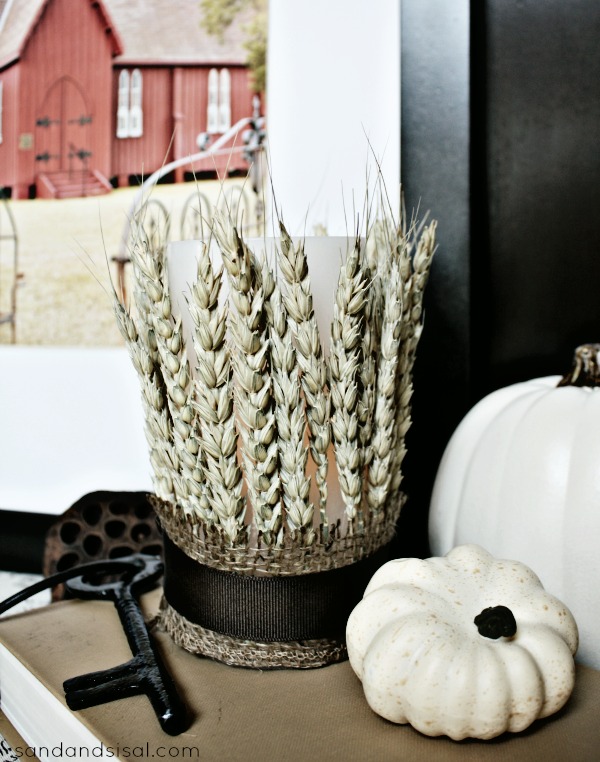 The light of the LED candle is beautiful glowing through the wheat. When you want to change it, simple slip it off. The decoration possibilities are endless for candle jackets, so get creative! For more fall decorating ideas, be sure to check out my Autumn board on Pinterest.
Kim