Let's clear up a color misconception… Coastal cottage decor does not necessarily mean muted pastels and lack of color. When you look out at the ocean what do you see? You see a gorgeous palette of azure, cobalt, turquoise, sunny gold, vibrant sea grass greens, and a rich, bold rainbow of hues from beach umbrellas, towels, and swimsuits.
So if you adore coastal cottage decorating then feel free to embrace the amazing palette of colors available to you! My favorite coastal home-goods store is Maine Cottage. They know how to add color to your life in the most classy and stylish ways. And Maine Cottage loves Sand &Sisal readers! They want to reward one of you with an awesome gift, a $500 Maine Cottage Gift Card!
Maine Cottage is the industry's leader in quality wicker furniture. What I appreciate about them is their commitment to quality and allowing you, the consumer, to decide how your furniture will look. What other company do you know that will let you choose over 50 different customizable colors to choose from? That is unheard of! They have worked hard to find and reproduce classic wicker furniture and replicate them to today's quality standards. How gorgeous is this powder blue writing desk? It looks like a vintage piece from my grandmother's home! I love it!
The bathroom is a phenomenal place to play around with color. Add a fun and bright sink console with a juxtaposing, large, circular vanity mirror above, for a sleek and bold coastal bathroom ensemble.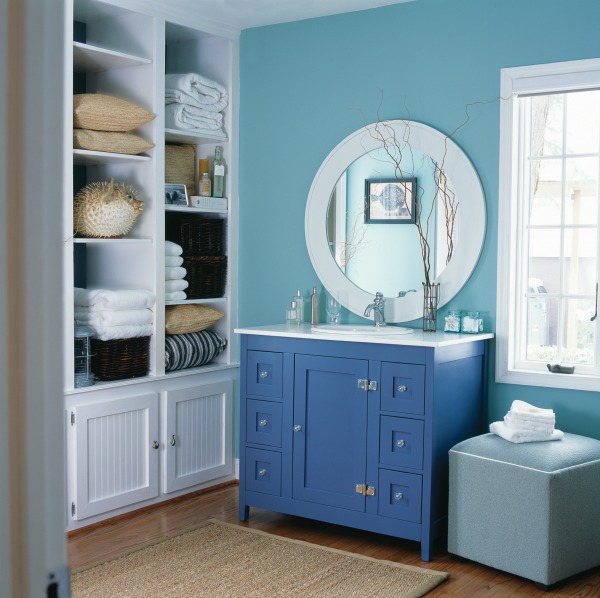 Now bedrooms can be as soft and serene as you like. This simple four poster pencil post bed is perfect in this turquoise inspired room.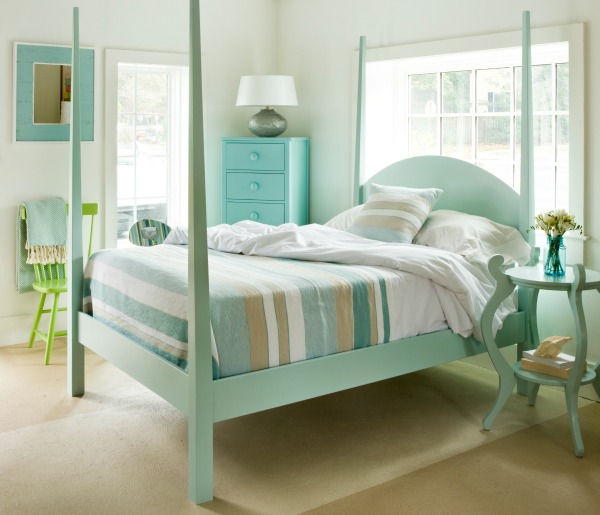 Maine Cottage has a full selection of upholstered furniture with an insane amount of fabrics to choose from too. This denim couch would be great for a family or play room and I love the bold and graphic stripes of the rugs they offer too.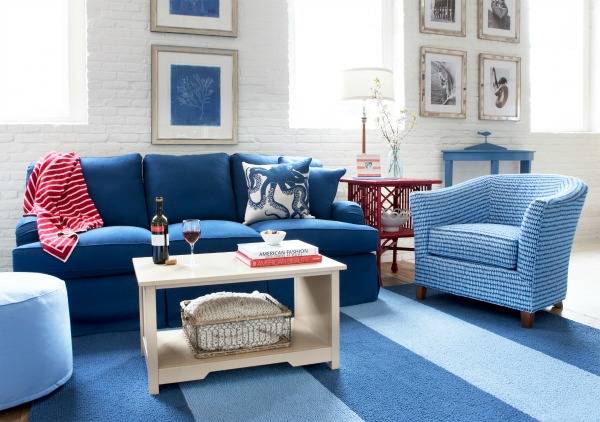 When it comes to deciding on what colors to paint a wall in or what upholstery to choose, Maine Cottage has it covered. They have a full selection of coordinating paint colors for you! It doesn't get any easier than this.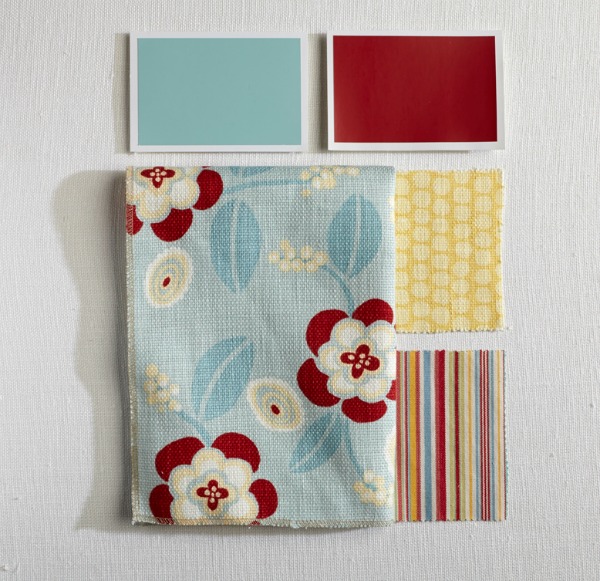 Check out some of the beautiful and bold color combinations you can choose from! (ps- I'm crushing over these barn doors).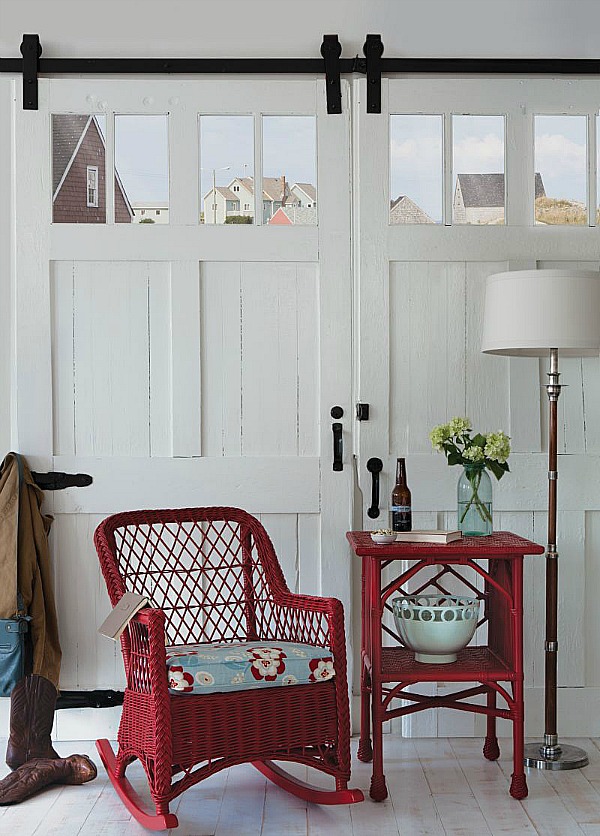 Combine bright turquoise with soft sage for a watery, sea glass effect in your kitchen.

Or maybe you love making a statement and being bold with some vibrant, tomato painted bar stools?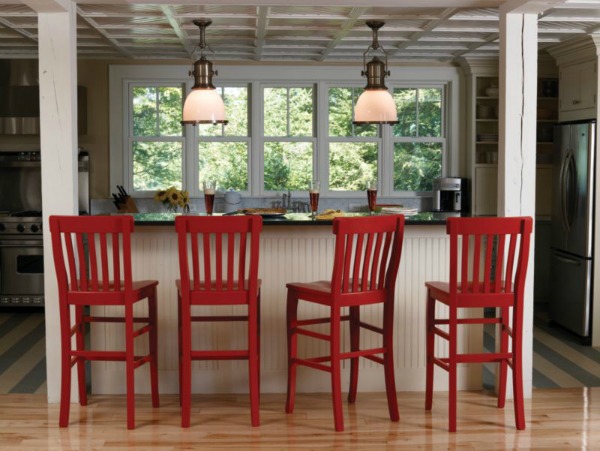 What ever your rainbow of desires hold, know that Maine Cottage has the color and style for you!
I'm so happy to announce that Maine Cottage and  3 other amazing bloggers have partnered together to bring you a FABULOUS GIVEAWAY!  
The bloggers are Home Stories A to Z, Four Generations One Roof, and At the Picket Fence. Be sure to see how they love Maine Cottage. 

We are all giving away a $500 Gift Card to Maine Cottage!  
Enter for your chance to win in the Rafflecopter form below.
Best of luck and remember to add some color to your life!
Kim