It was one of those really rare days when you wake up all bright eyed and bushy-tailed, ready to take on the world! I was in 100% productive mode.
We had bought bookcases a few years ago. One of them had a cupboard at the bottom. Well those have been moved all over the house more times than I'd like to admit.
See I was one of those kids who rearranged her bedroom furniture around at least every month. I know my mom could here the banging, sliding, scraping (sorry about the wood floors mom…) upstairs.
I'm one of those strange people who actually LIKES CHANGE, either that or I have serious issues with discontent…. hmmm.
Anyhoo, I didn't like where the bookcase was. It had no purpose, no books on it, and needed to either move out or find a new home (in our home). But I don't like to waste anything.
TIME TO RE-PURPOSE & REUSE! Let's take that bookcase and turn it into a dining room hutch. I don't have money for an actual hutch, so this could maybe work!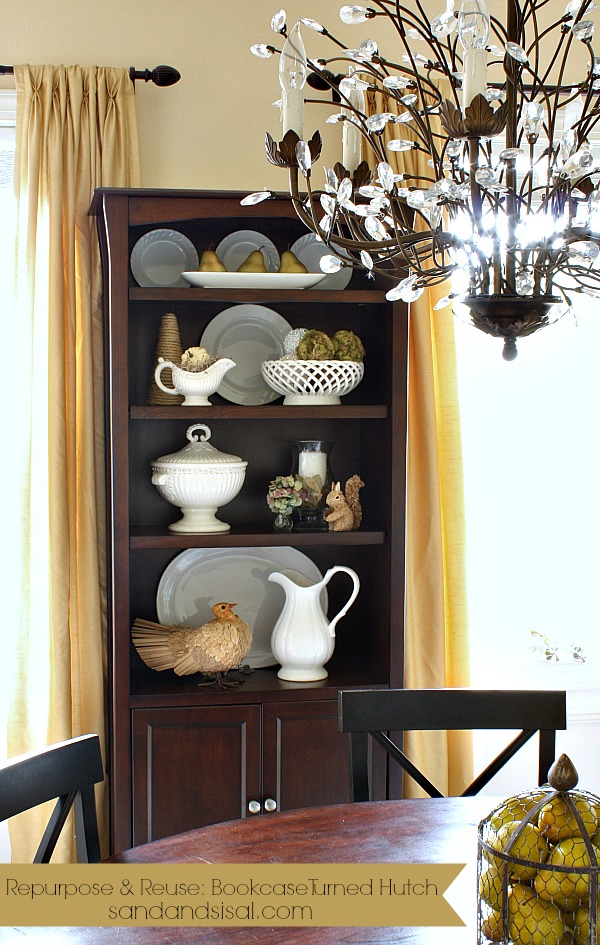 So like I said, I was in total productive mode, moving furniture from one room to another, all my myself.
I started to sweat… like terribly but I'm not sure it was completely due to the lugging of furniture… I think I'm entering "The Change"… uhg.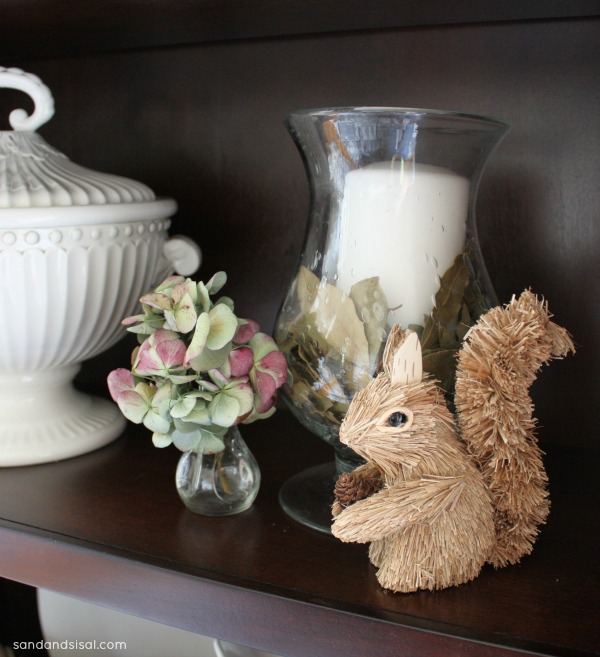 I did what most of us (I'd like to think) 40+ women do… shoved 2 napkins in my armpits….
oh yes I did. Hey, Bounty napkins are awesome and very absorbent.
So I go about the morning and move the furniture, style and accessorize it, feeling proud of my accomplishments, then I remember I need to run to the grocery store.
I stop at the store and pick up what I need and I notice the young, handsome check-out clerk eyeing me curiously. Hmmm, Yah, baby, mama's still got it! Or…. do I have something in my teeth I wonder?
I arrive home, unload the groceries and look in the mirror, still feeling self conscious…. and then I see it….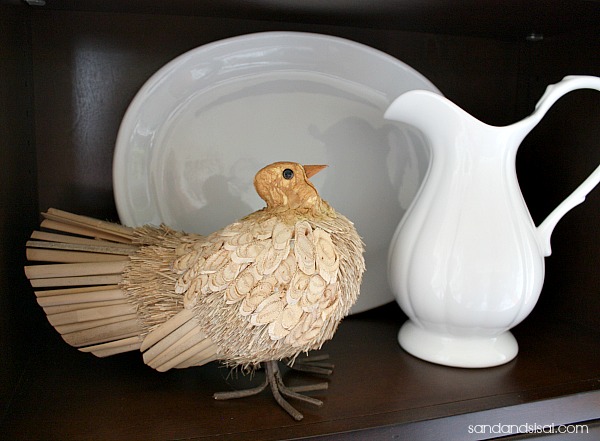 I have one SWEATY ARMPIT napkin sticking out the backside of my t-shirt arm hole and the other napkin had worked it's way down and was hanging half way out the back of my shirt, like a flapping piece of toilet paper!!!!!!!!!!!!!!!!!!!!
Yah, That's attractive.
Deep breaths…. oh well. Sometimes you just gotta laugh at yourself.
At least one of us is looking good, and that would be the "hutch"!  😉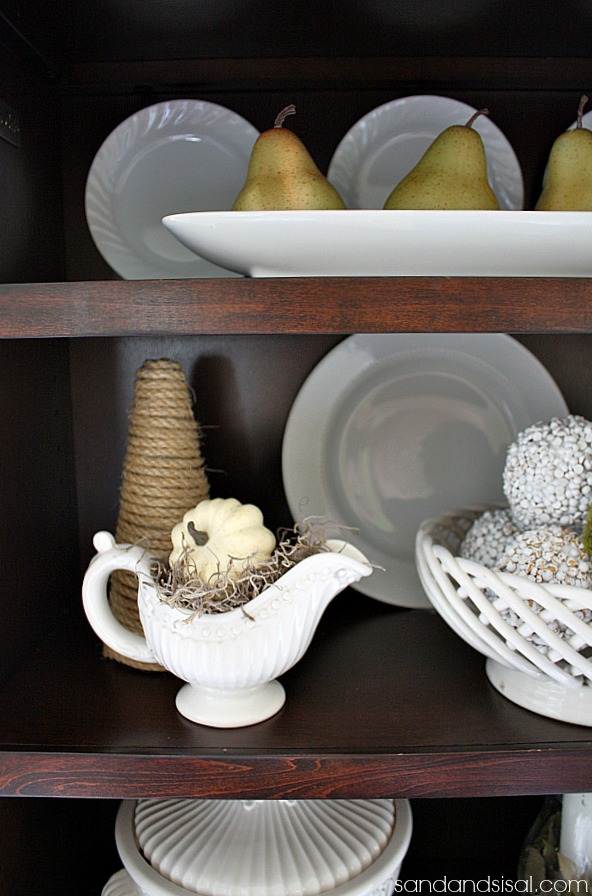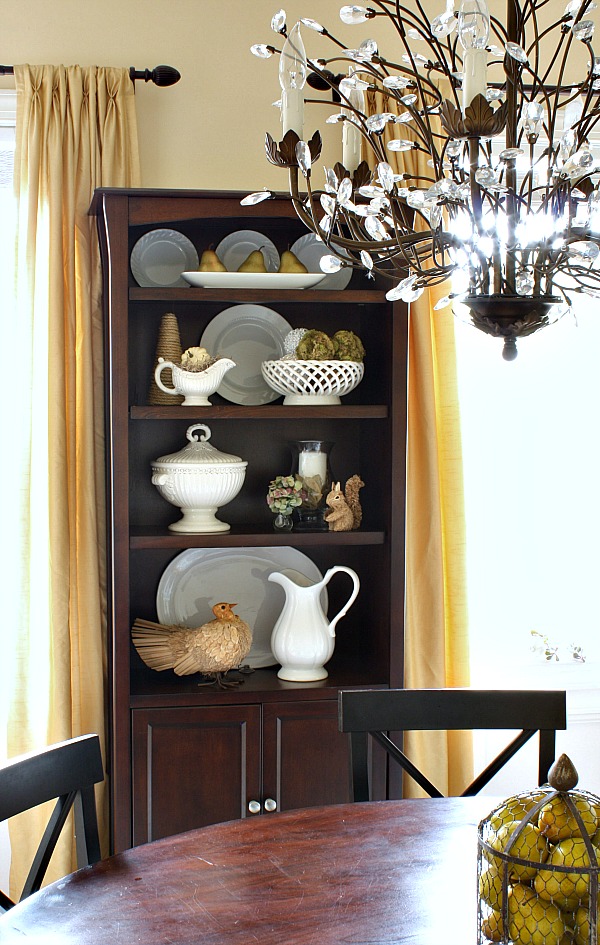 My cupboards were cleaned out a tad and now some of my favorite pieces are stored and displayed on the re-purposed bookcase/hutch. The cupboard now hosts all my place mats and dining room accessories.
Before you throw or discard any piece of furniture you have in your home, try to think of how to use it differently.
Always try to Re-purpose and Reuse, (and make sure you remove the napkins from your armpits before going out in public!)
Kim