I'm very happy on this Feature Friday to introduce you to my wonderful friend Karah from The Space Between. She has flair for coastal decor and has created one of the most amazing works of art from driftwood. It's one of my all time favorites and she's going to show us how she made it. Welcome Karah!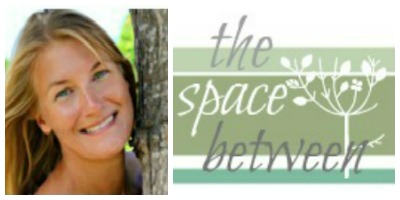 Hello, hello all Sand and Sisalers!!! How are you today?
My name is Karah and I blog at the space between and I'm am so excited to be over here today with you all.
Like Kim, I am a lover of all things sand and sea (and home decor) and have just recently moved to Key West, FL where my husband and I are transforming a dated, old 1950s Conch style house into our home, one DIY project at a time.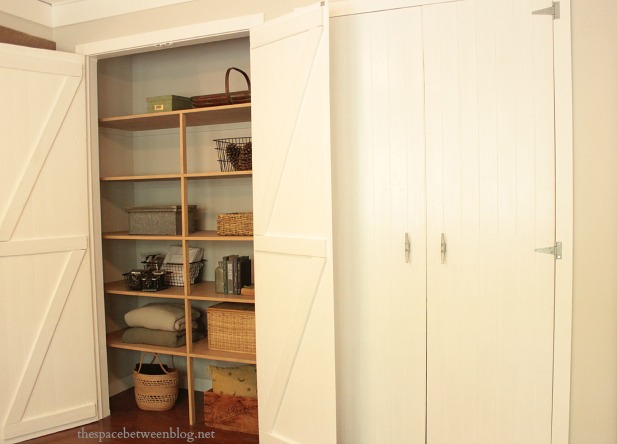 We are basically updating every single surface inside and out as we try to show her some love.
But she is definitely a work in progress … thank goodness we enjoy the journey … making the most of "the space between", where ever that may be.
Right now it looks a little bit like this. Yikes!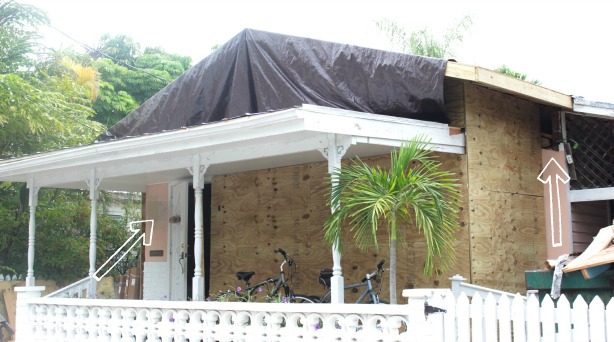 Sorry about that picture right there. 🙂
So I'm taking a little break from all of that today and I'm excited to show you how to make a super simple wall art project out of driftwood.
And this easy craft project is proof that there are projects that can take less than 15 minutes and have a huge presence in a room.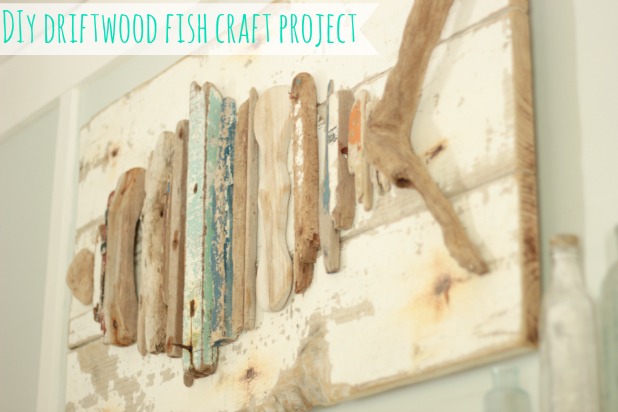 The first step is picking a backdrop for your craft. It could be a frame with craft paper in the back or a painted piece of wood or anything, really, that fits with your style and is flat.
I had just the perfect thing for us … another piece of driftwood. 🙂 It started as a 16 foot long board I found at the beach while we were living in Curacao … last year I cut it down and made it into a desktop. After a quick chop down to size I had the perfect backdrop for my easy little driftwood craft project. (And I'll take this opportunity to apologize to our neighbors who have no idea I have a blog for whipping out the circular saw after 9pm. My bad.)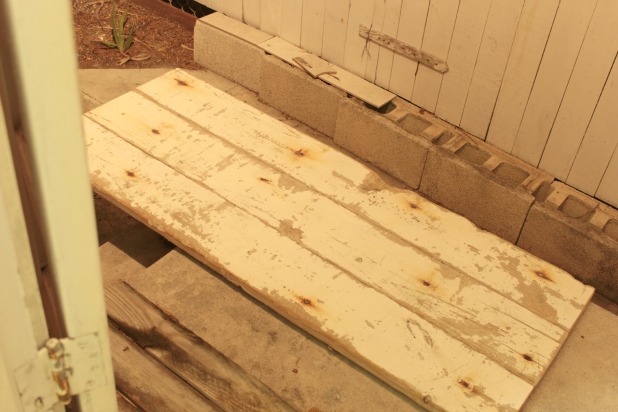 Please just ignore everything else in that picture, this side of the house hasn't gotten much attention since we moved in. 🙂
Once you have your backdrop, plug-in your hot glue gun and lay out your pieces of driftwood in the shape you desire.
I knew I wanted a fish shape, but how about a tree shape for Christmas or even a monogram would be fun! You're really only limited by the sizes and shapes of your driftwood.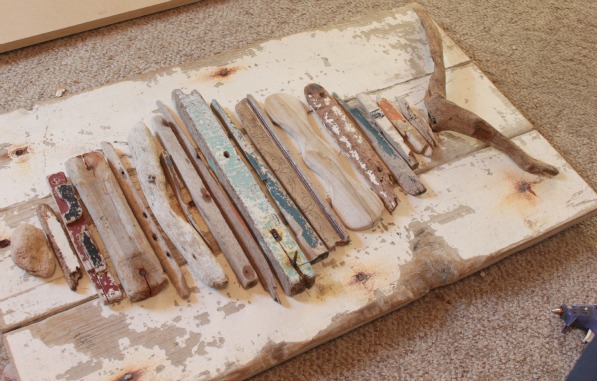 Then just glue each piece one at a time. (Oh, and ignore that carpet, too. Thankfully that is long gone.)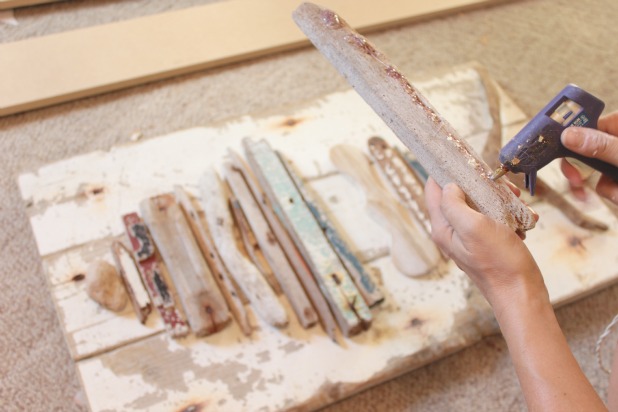 And hang.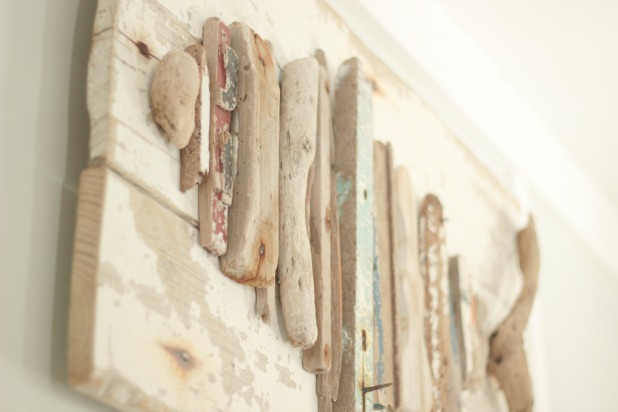 We just screwed eye hooks into the back of the wood and secured a heavy gauge hanging wire, then screwed a heavy-duty hook into the wall … we have wood slat walls, but depending on the weight of your project you should probably look for studs. 🙂
Super easy, right?!?!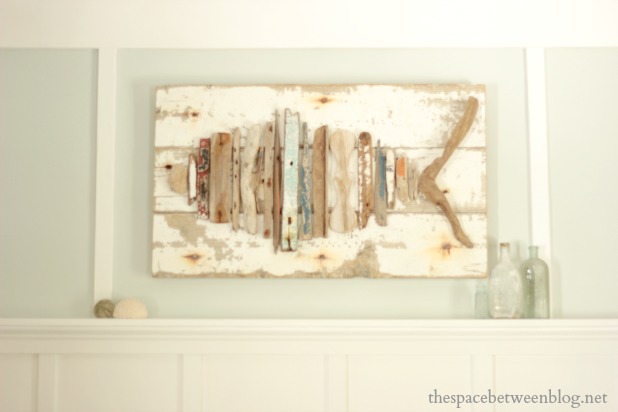 And this piece is 37 inches wide and 25 inches high, not only is it the perfect statement piece for our new board and batten wall, but I love that we can create something so unique and meaningful to us in less than 15 minutes and for nothing more than the cost of the hot glue.
I've had a lot of fun upcycling driftwood into crafts. If you, too, love driftwood check out how you can make your own driftwood Christmas tree, driftwood and seaglass Christmas craft or other random driftwood craft ideas.
Or if a full house renovation is right up your alley, check out our somewhat scary before video house tour and get caught up on the whole process here.
And a huge Thank you!! to Kim for letting me crash her pad blog today. Speaking of coastal holiday decor, did you see her awesome coastal pumpkins? Gah, why didn't I think of that?!?! Love them!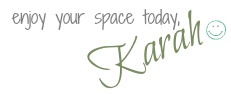 You can also find Karah on FB, Twitter, Pinterest, Instagram, and G+.