Described as spiritual, mystical, romantic, and dramatic, Exclusive Plum is Sherwin-Williams 2014 Color of the Year!  Unlike the newly declared Pantone color of the year, Radiant Orchid, Exclusive Plum is a color that a majority of us will look at and seriously consider its applicable use in our homes. Jackie Jordan, Sherwin-Williams' director of color marketing, describes the color beautifully: "This dusky, filtered violet is refined without being stuffy, elegant yet easy, and layered with romantic potential." 

This bedroom draped in Exclusive Plum with gilded and crystal accents is simply sophisticated and stunning (or as my teen daughter describes it…, "Oh Mom! That room reeks of pure elegance! I want it!")
Ummm, I'll consider that a good thing! It looks like we know what direction her room will be going this 2014!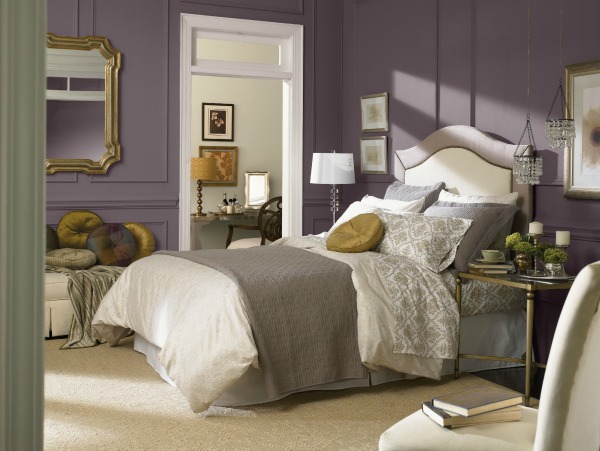 Exclusive Plum comes alive when paired with soft gray fabrics, weathered leather, and rich metallic accents in either copper or gold like this
Golden Bamboo 2-Tier Foldable Mirror Nesting Table
 or a 
 Sunburst Antiqued Gold Wall Mirror
.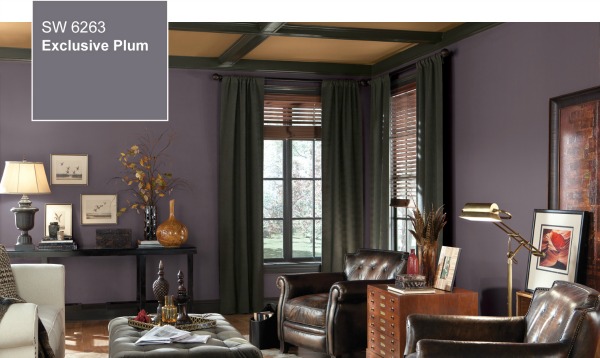 If you like using multiple paint colors in a room then try pairing Exclusive Plum with these contrasting and complementing hues:

Note how in the den in the pic above, used Relic Bronze as an accent color on that gorgeous, espresso stained coffered ceiling. The hue lends a regal richness and warmth to the room.
Exclusive Plum can also be the understate neutral in a modern and eclectic color palette of vibrant lime, fuchsia, coral, and persimmon.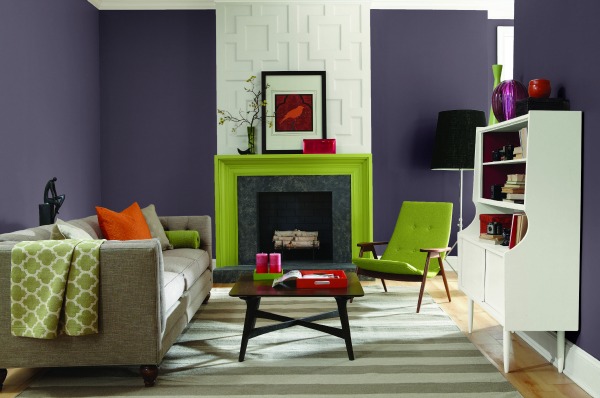 It is stunning as the single color statement in a room when combined with creamy white and graphic black.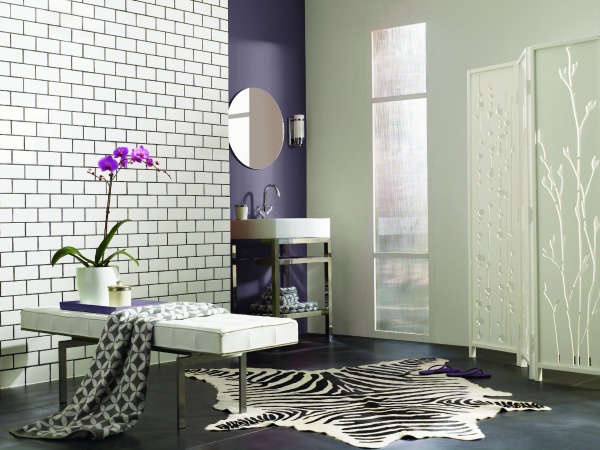 Or it can ground a room of soft, burlap neutrals and creams as a main accent wall, full of rich color.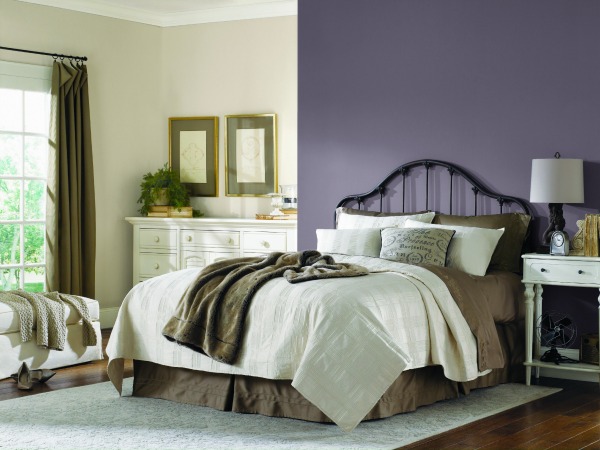 Here's a look at how the palette of Exclusive Plum is used in fashion, art, and home decor.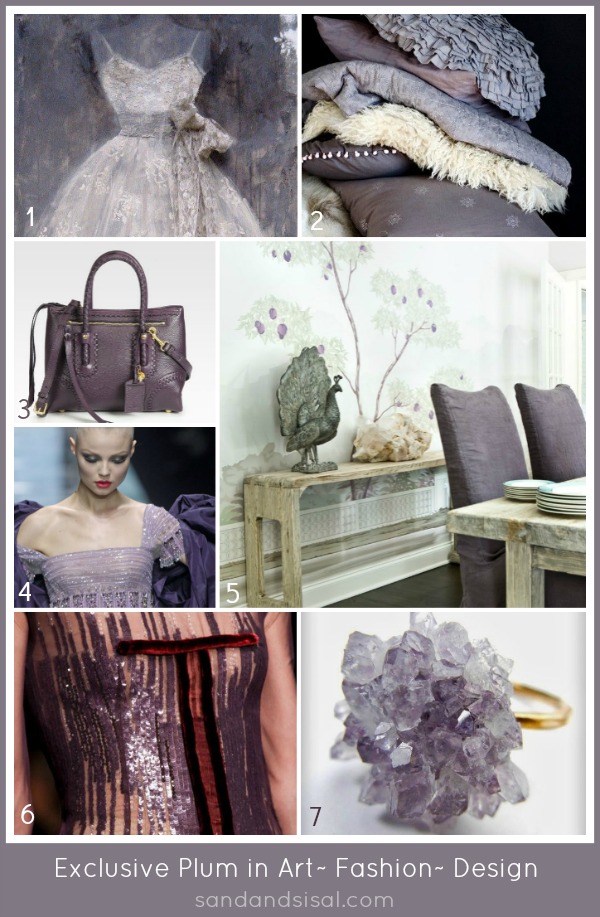 As you can see, this sophisticated violet pairs well with a variety of styles, creating multiple color schemes which can work in any room. Sherwin-Williams has also released their Color Forecast for 2014, comprised of 38 new colors.  These colors are grouped into 4 color palettes named: Reasoned, Diaphanous, Intrinsic, and Curiosity. Exclusive Plum is part of Curiosity.
I am such a fan of Sherwin-Williams paint and look forward to trying out a few of these colors in my home!
You can see the colors for yourself and play with the color visualizer with this link here: http://www.sherwin-williams.com/color . So what do you think about the new color? I'd love to hear your thoughts?
Kim
(all pics unless otherwise stated are via Sherwin-Williams)