Move over Martha, a new hostess with the mostess has moved into town! I am so happy to introduce Heidi Rew from Parties for Pennies to you all! She is a party planning blogger with the most amazing, creative, and delicious ideas and is conscious of your budget! I encourage you to follow along with Heidi on her blog and social media. (She'll be one to watch and I wouldn't be surprised at all to see her someday on HGTV, hosting her own show!)  For this fabulous Feature Friday, Heidi will show us how to make beautiful, yet simple shell skewers for appetizers which are sure to impress your guests. Welcome Heidi!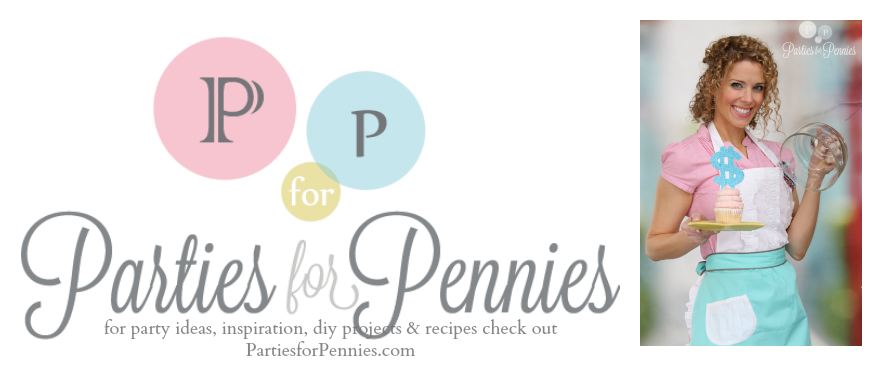 Hey party people!
Thanks so much to Kim for letting me guest post! I love what she does on Sand & Sisal, so it was so fun recently getting to know her better during our Tybee trip. She's the kind of person you want to be there for girls night out, but she's also the kind of friend you can have a cup of coffee with & share your heart. Yeah, she's pretty awesome.
During our recent Tybee trip, I ended up with a little collection of shells. I love entertaining, hence the blog name Parties for Pennies, and I wanted to figure out a way to use those shells for an upcoming party.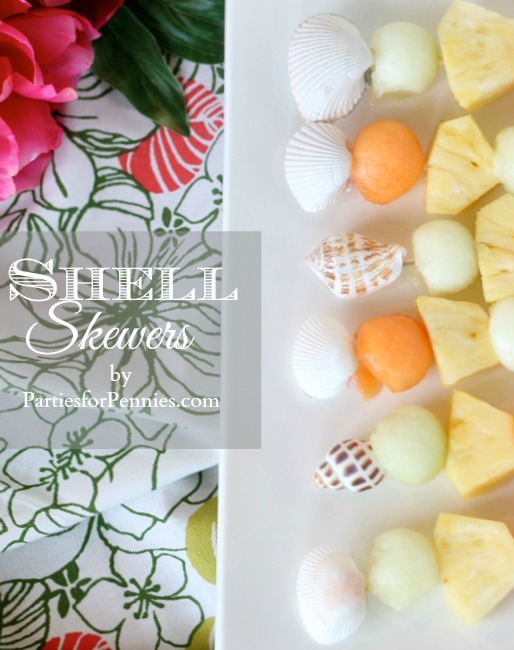 Details make a party, and these seashell skewers are the perfect detail for a coastal cookout.
Here's what you need…
1 | Glue gun
2 | Small wooden skewers
3 | Cleaned seashells (make sure you have several pairs that are the same size)
Before you start, you'll need to clean the seashells. The smell of fish and honeydew do not go together.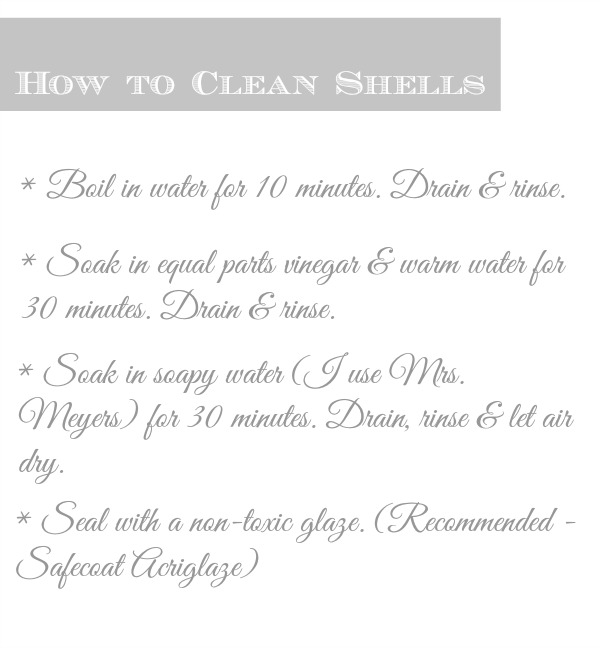 Now you can begin putting the seashell skewers together.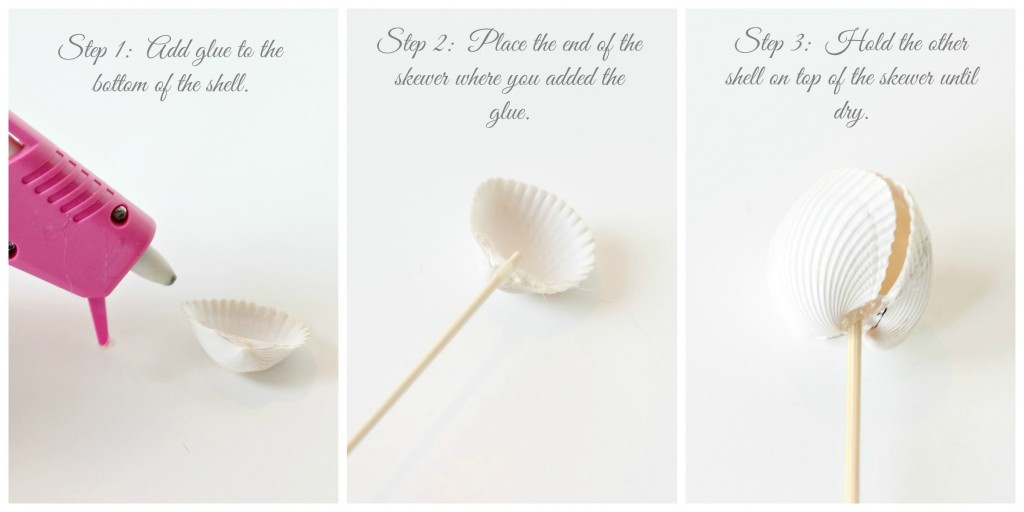 Add a generous amount of glue to the bottom of one of your shells. Place the end (not the pointy end) of the skewer on top of the glue. Add a little more glue on top of the skewer and then place a shell, about the same size, on top. Hold together until dry enough to let go.
There will be a small gap between the two shells. Don't worry about that. As long as there was enough glue to hold the bottom together, it should be fine.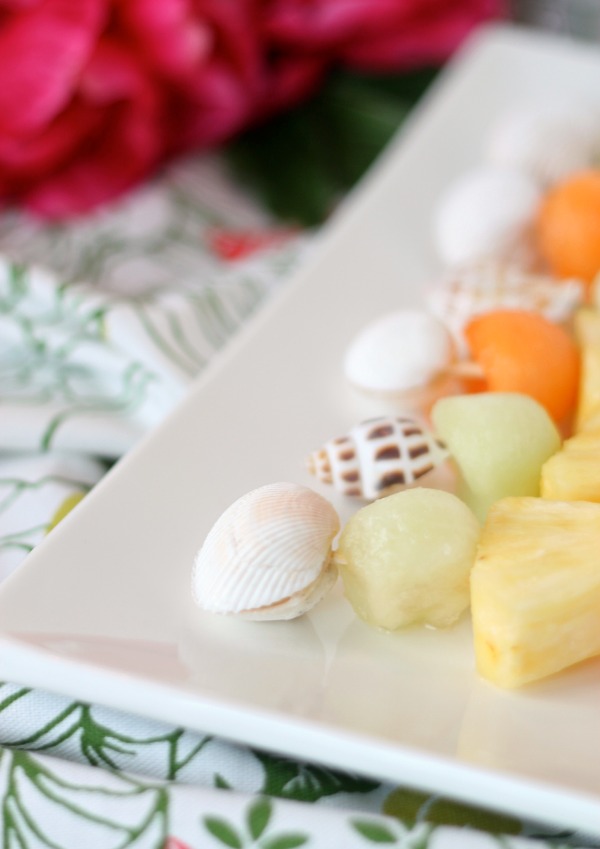 Add your tropical fruit to the skewers & set them out for others to enjoy. It will be really fun sharing with your guests that you collected those shells on your recent beach trip.
Thanks again for letting me crash the Sand & Sisal party today!
If you love entertaining, check out some of these popular posts on Parties for Pennies…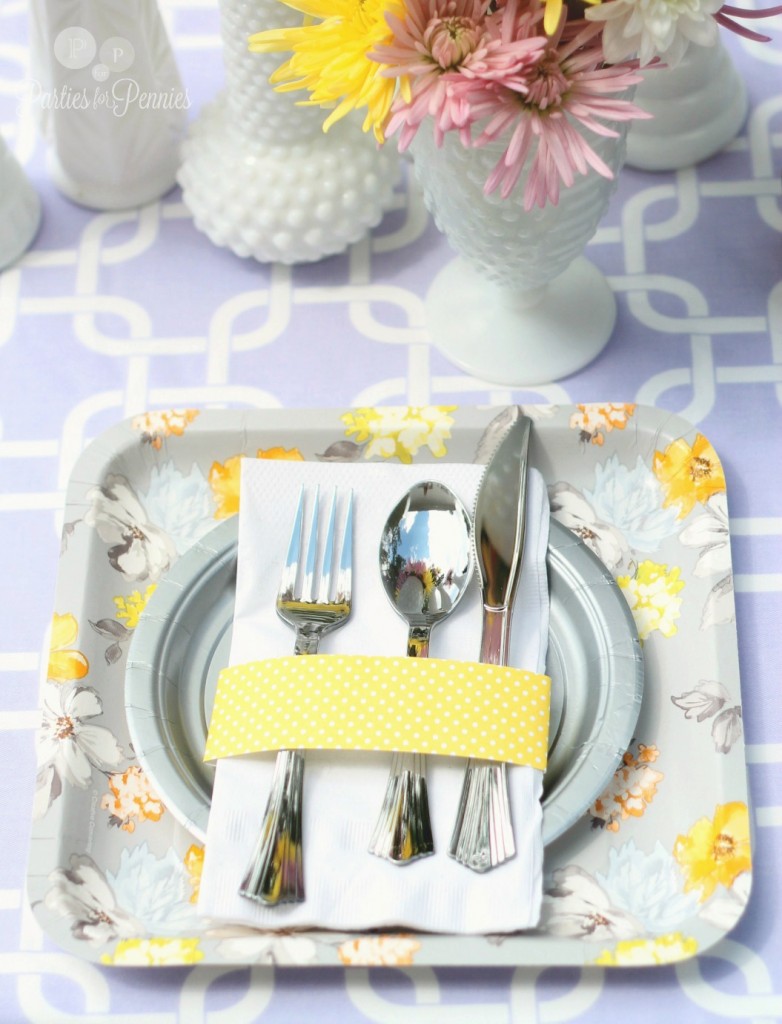 Purple, Yellow & Gray Baby Shower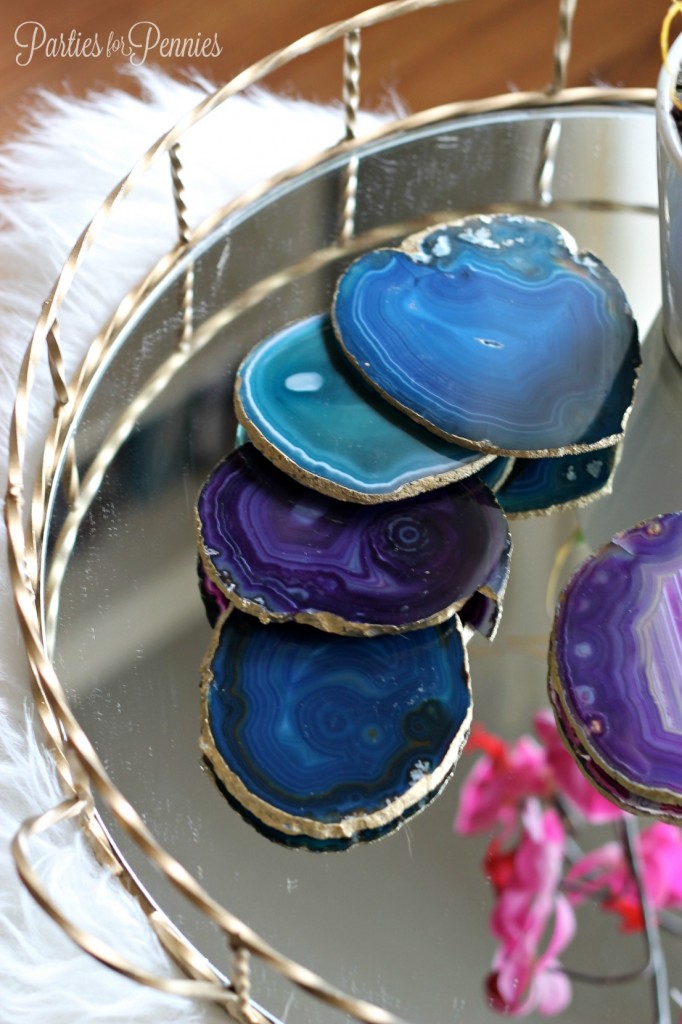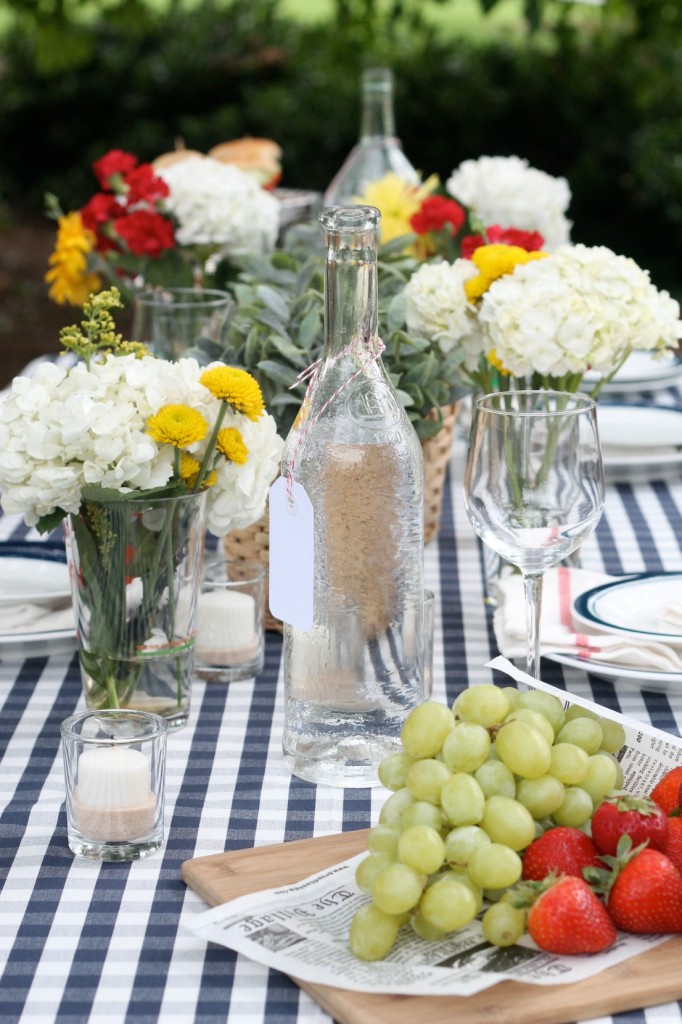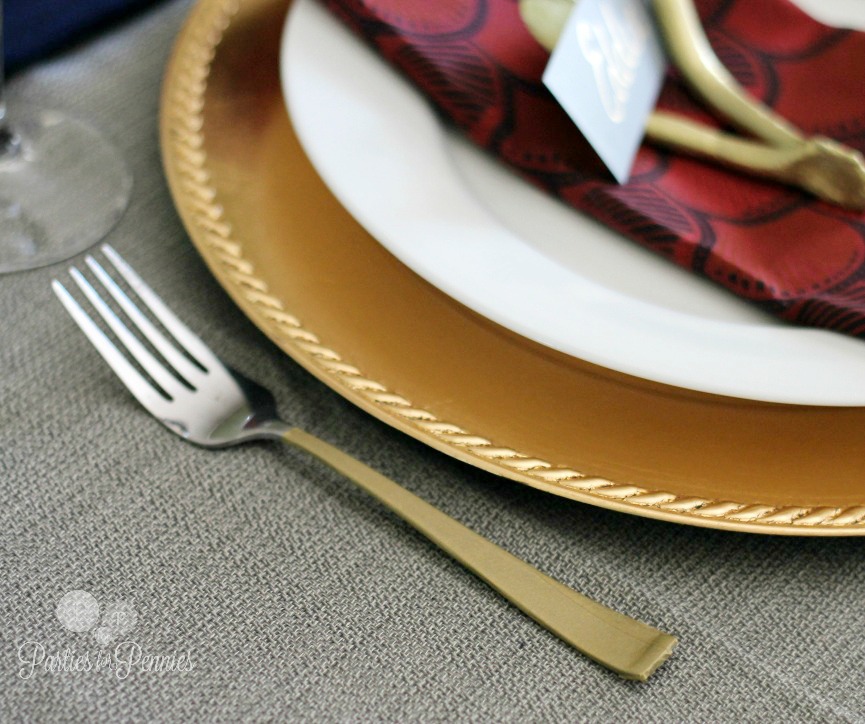 DIY Golden Silverware (Nope…this isn't paint)
p.s. This is YOUR official invite to the party… join in on the Parties for Pennies Facebook page, Twitter, Pinterest, Instagram & Bloglovin!