When you chit chat on the phone, do find your self mindlessly scribbling swirls and waves, curly-cues and spirals, zig-zags and dots, or lines and patterns on scrap paper? If you do, then you are most likely a doodler! My mother-in-law, and hubs have both been diagnosed with "doodleitis", and hubs has passed this doodling addiction down to my oldest daughter. Most spare moments Morgan might have are spent doodling, drawing, and designing. She has her own unique sense of style and for her, plain, white, canvas shoes just won't do. Oh no. She decided to get her creativity on and doodle her style! Let's look at how to decorate canvas shoes in the popular Zentangle method!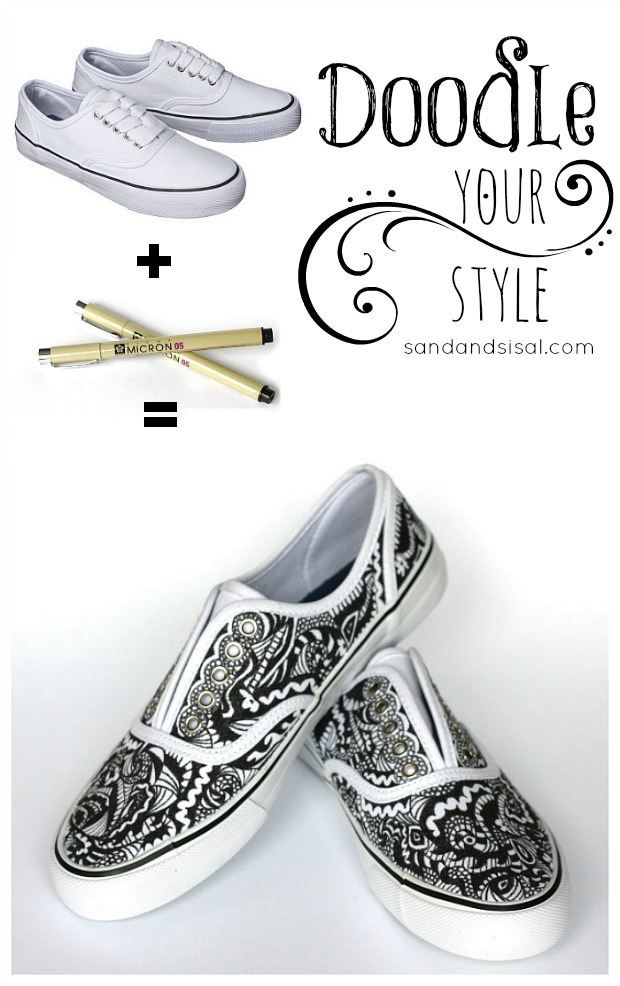 Morgan is a senior, graduating soon, and heads off to college this fall (sniff… sniff… whaaa!). She has a love for children and wants to follow in her father's footsteps and become a Dr. of Physical Therapy, specializing in Pediatrics.  Art, anime  and speaking Spanish are her other few loves. We are so proud of her! Ok, enough motherly doting… let me show you the pens she uses to decorate canvas shoes.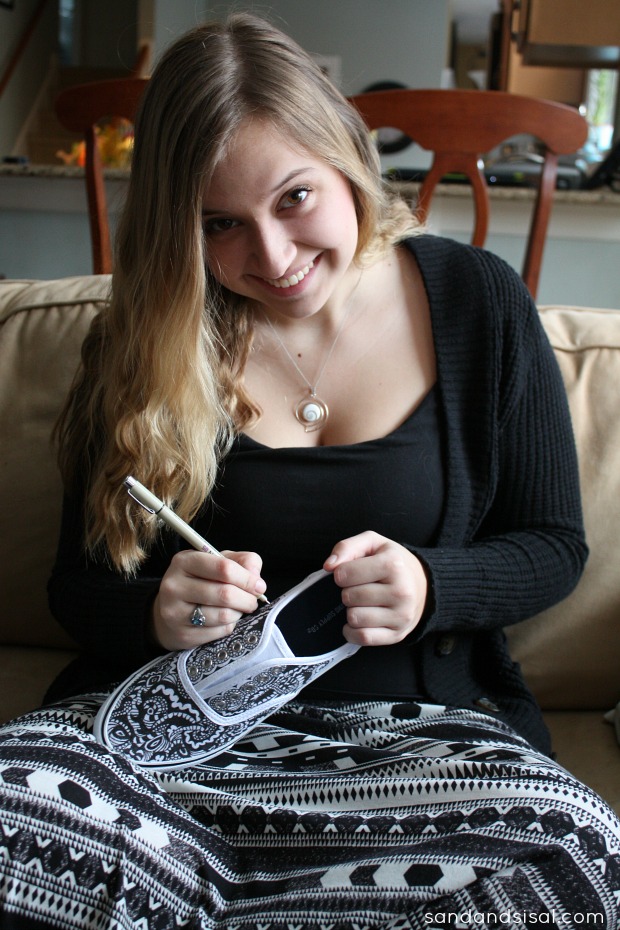 I have a few boxes of these Sakura 16-Piece Pigma Micron 05 Assorted Colors Ink Pen Set
, left over from my Creative Memories Consulting scrap booking days, back when Morgan was a toddler. These pens are wonderful in my opinion to decorate canvas shoes or canvas totes, or anything, and this is why:
Archival quality ink for use in acid-free environments
Chemically stable, permanent, waterproof, and fade resistant
No smears, feathers, or bleed-through on most papers
Available in black or in a selection of colors.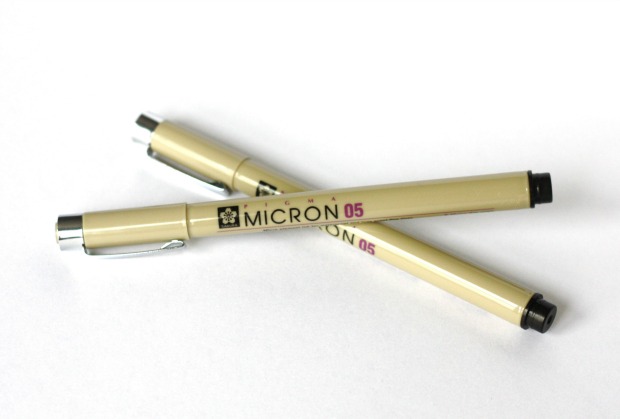 She bought inexpensive white canvas shoes from Target, removed the laces before drawing and then started her doodling at the toe section. Each of the shoes is different but the she tried to keep the style of the doodle consistent.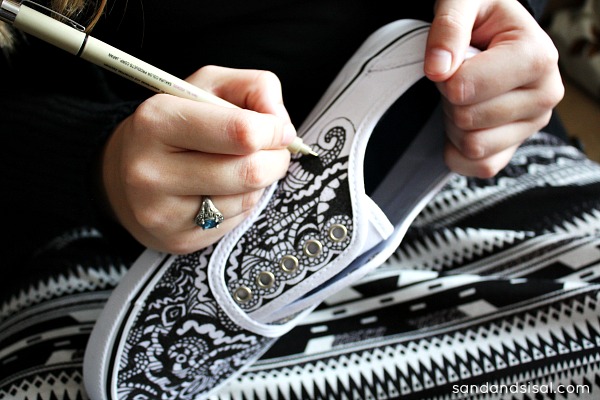 A few hours later and voila! Customized designer looking canvas shoes!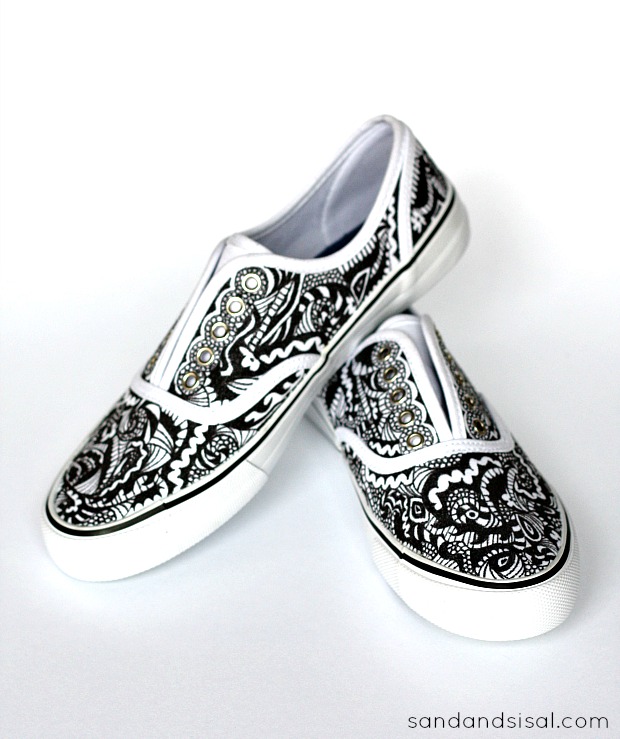 So if you think you too have the diagnosis of "doodleitis", put it to good use, and start doodling your own style!
KIM
Linking up to: Tidy Mom, Izea