Throwing a party is easy. Making a party extra special and memorable takes some thought. But don't get nervous, amazing decor can be so easy and inexpensive! I just wrote all about Graduation Party Ideas. Everyone was asking how I made these cute little Graduation Cap Bottle Toppers and so let's do it!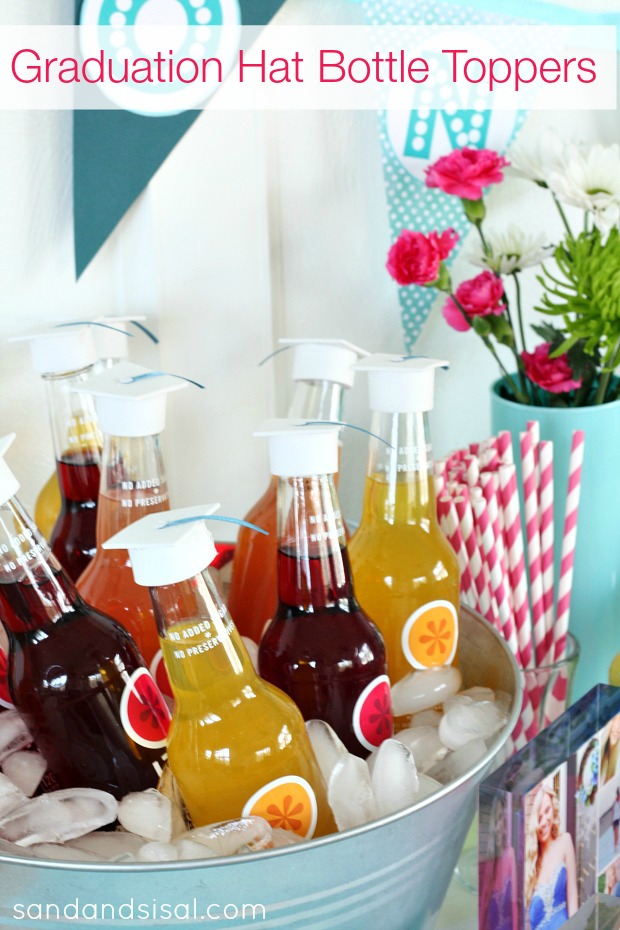 Recommended Supplies: (affiliate links)
Step 1: Make the Graduation Hat Tops
Create a strip the width of your ruler. Simply align your ruler across the foam sheet and mark with a pen. Cut along the line, then turn the ruler perpendicular to the strip and mark with a pen. You are creating squares across the strip. Cut them out. These are your hat tops.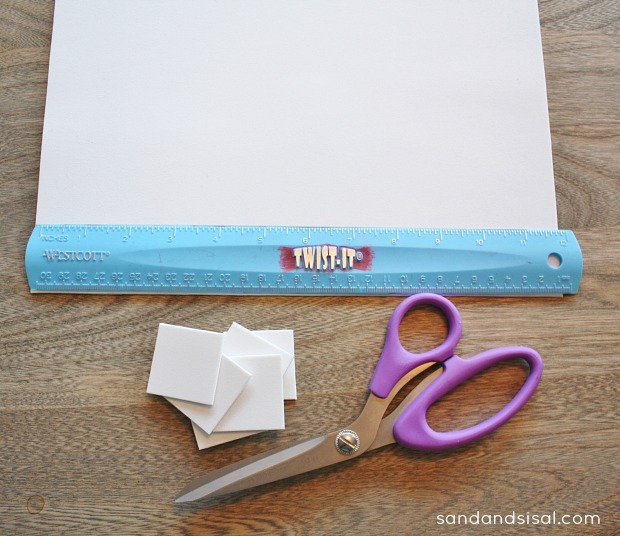 Step 2: Make the Graduation Hat Bands
Make another strip (the width of your ruler). Cut it out. Divide that strip evenly in half and cut it to create 2 strips.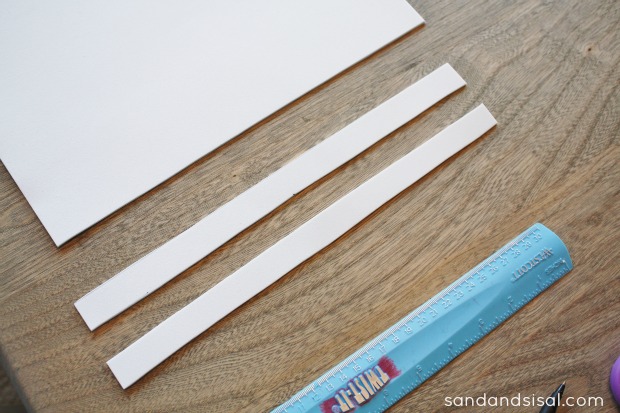 Wrap your thin strip around a bottle top to guesstimate the length you need. Cut that piece and use that piece as a template to cut out all the rest.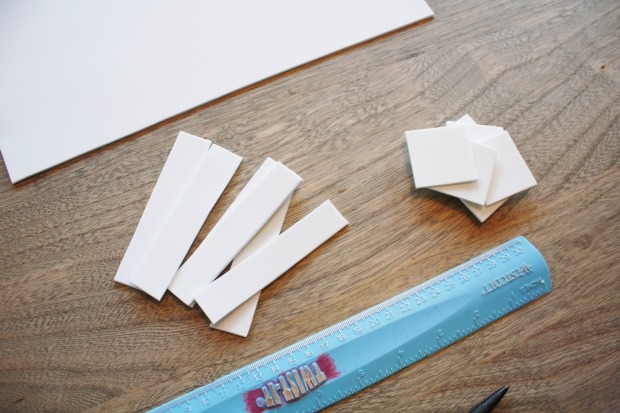 Step 3 : Hot Glue the Hat Bands
Apply a bead of hot glue on one strip end and bring ends together to form a ring. Hold in place until set.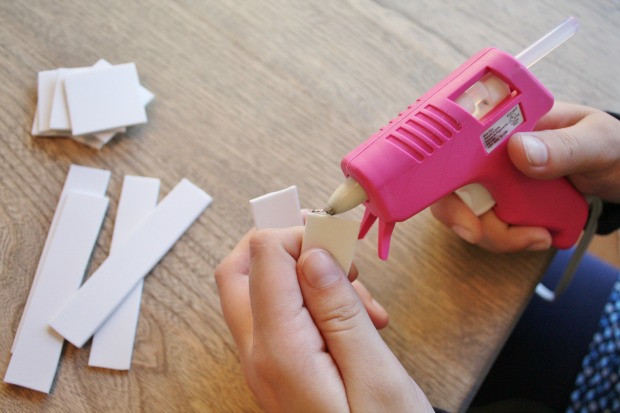 Step 4: Attach Hat Band to Hat Top & Embellish
Apply hot glue to the ring and set it onto the center of a hat top. Cut short lengths of ribbon and punch out a few circles of paper or foam with your hole punch. Embellish the top of your graduation hat with the ribbon (tassel) and top it with the little circle.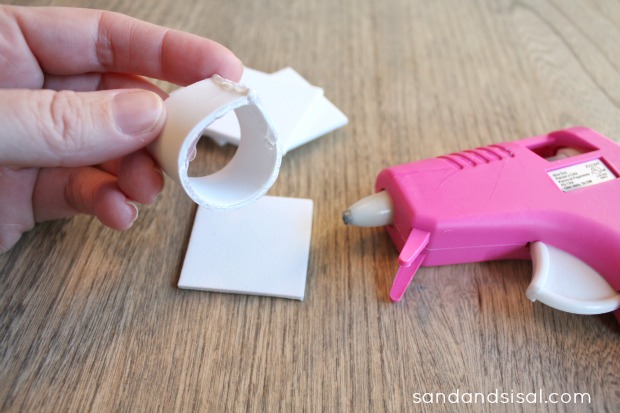 Step 5: Top your bottles because it's PARTY TIME!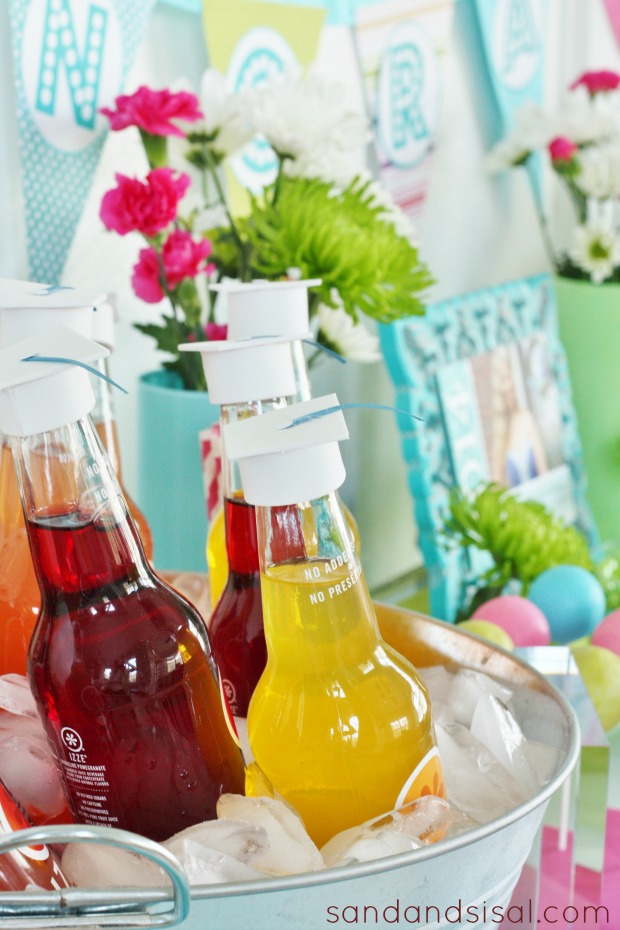 And THIS is what happens when you have sons! My boys raided the table and started placing the graduation hat bottle toppers on my brownie pops! You know what, they are little geniuses! I love it!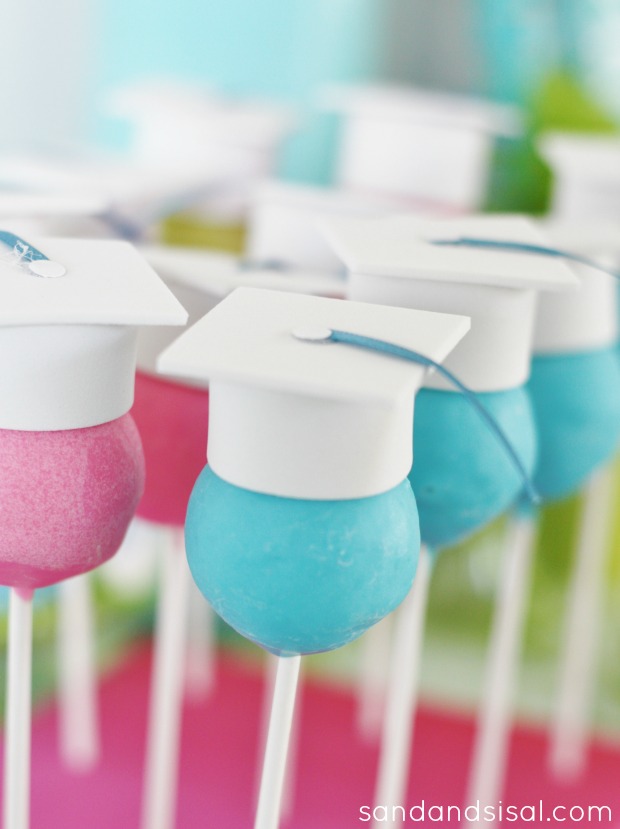 Maybe next time boys, right now these are for the drinks!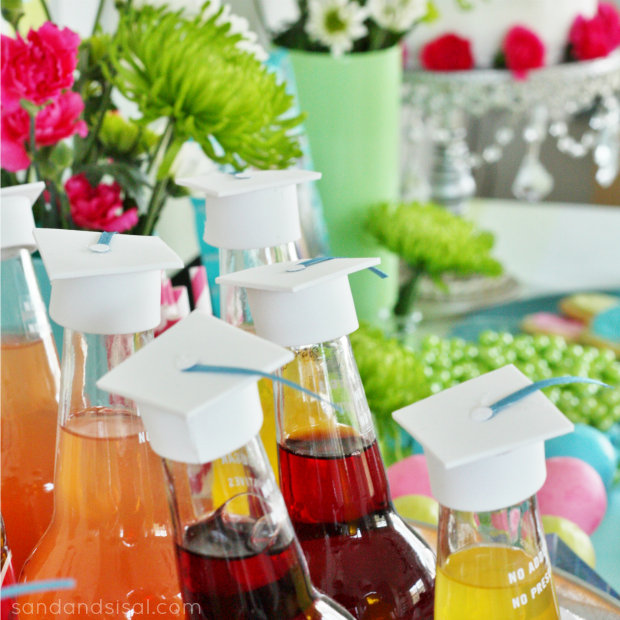 Look at the little details when decorating. Try to think out of the box and get creative. You will amaze your guests and make your precious graduate feel extra special! Be sure to check out the Graduation Party Decor Ideas from my sweet daughter's party!
KIM