This post brought to you by Integrity Windows and Doors . All opinions are 100% mine.
One of the first things we noticed after living in our home after a month, was the cheap windows.  The hot summer heat was radiating straight through the windows, meaning they were not as nicely insulated as our past home's windows. Our home is less than 10 years old, yet we have several failing windows! Several are fogged and the sliding mechanisms in the window jams are starting to break! We are very annoyed to say the least and know that new windows will be needed soon.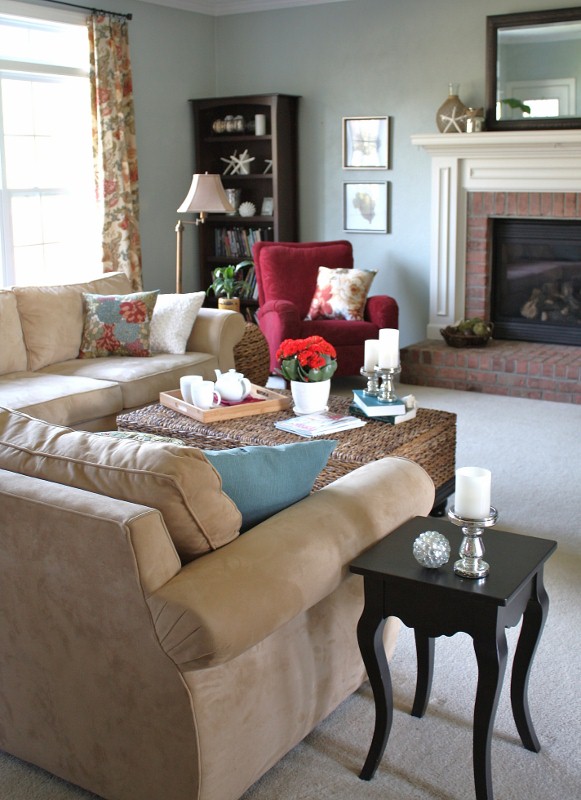 Since I know several windows require replacing, I thought we'd might as well consider adding a few new windows to our family room to help improve the appearance. We spend most of our time in this room, entertain and spend wonderful holiday celebrations in this room, but taking pictures in here is awful! The room is located on the north side of our home and even though it has a huge wall of windows on one side, it still is always dark and dim. I've been researching window companies and discovered Integrity Windows & Doors. I like that name. They have 2 locations right in my area even!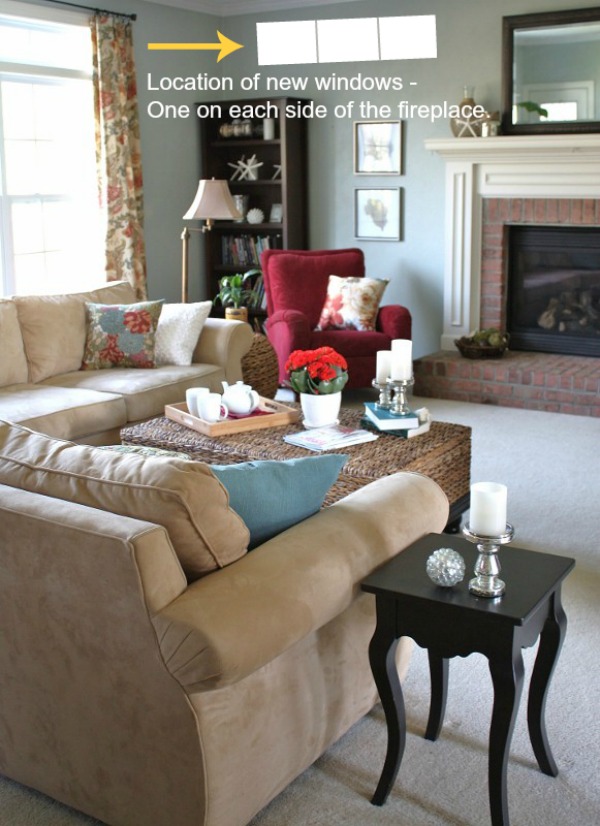 They specialize in Ultrex Fiberglass Windows and Doors which eight times stronger than vinyl and 3 times stronger than wood and vinyl composites. Our area is prone to hurricanes each year and I'm sure these ultra strong windows would be a great replacement choice. So we were thinking of adding two rectangular polygon windows very high up, near the ceiling. These windows would flank the fire place and would be the same dimensions as the skinny rectangular windows the top the north window wall.
I'm ready for morning sunshine to pour into the room! It will make such a difference! We one day hope to install a large, white, built-in unit, with shelves and lower cabinets along that fireplace wall too. The windows will look so nice above it.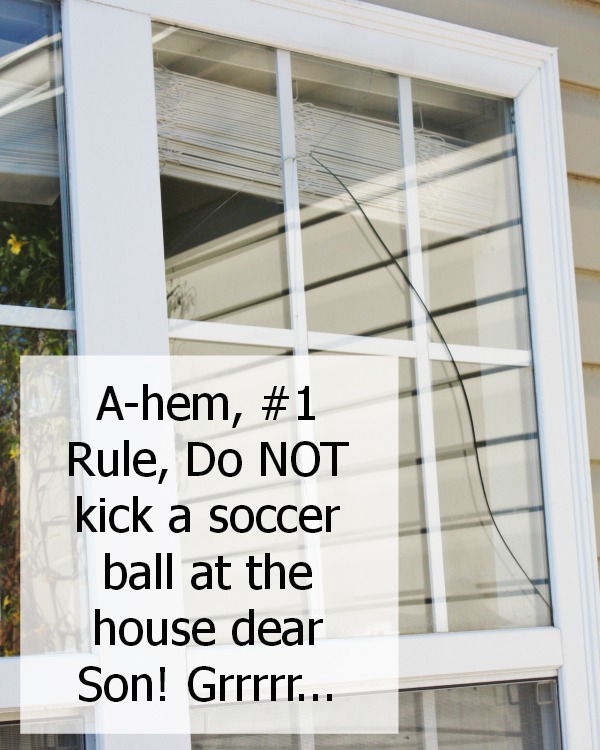 In the mean time, I have more immediate window needs. It is soccer season and my son recently practiced his kicking…. directly at our house! Grrrr. Boys!
Do you need new windows too? Learn more about Integrity windows and doors by clicking the link or connect with Integrity on Facebook and on Twitter
WANT TO WIN A $500 VISA CARD? Here is all you need to do to enter for a chance to win! (Official Contest Rules)
1) Head over to Find your local Integrity dealer (click link)
2) Come back here and let me know where your closest Integrity dealer is in my comment section below.
That's it! Best of luck!