We are on spring break this week and we've spent a lot of this break working on the yard. Ok. My kids are not exactly thrilled about that, but they are little troopers. Trust me, we are doing fun things too during the break! This past weekend though was exhausting! And needless to say, my thighs, calves, and feet and killing me! We were on a mission…. a spring gardening yard mission!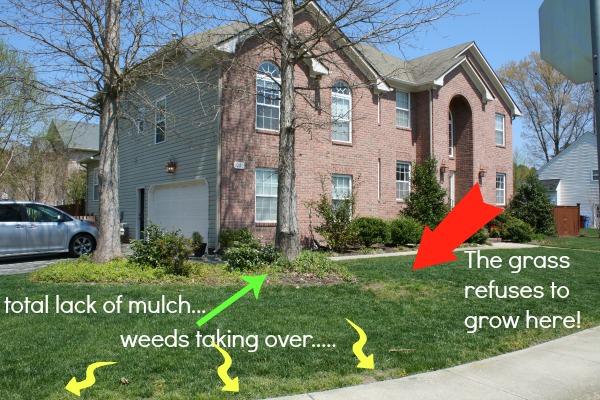 If you are following Sand and Sisal on Instagram  then you saw my sweet baby and all my mulch, well not ALL the mulch. All of the beds were in desperate need of mulch. I think we ended up purchasing 86 bags of brown mulch and  50 bags of top soil…. all….on… Saturday. Insane! And we are not even finished yet.
Hubs and I had already made 2 trips to Home Depot and so for trip #3 we sent our 18 yr. old daughter Morgan. Hey, she's pretty, and we bought her her car, so she's at our driving beck and call! I call it my personal "Morgana Taxi Service".   And we knew she'd enjoy driving the truck up to the HD loading zone and watch the reaction of all the young, strapping work boys as she drove up in her Tundra and handed them her order for 40 bags. Ha! Guess what? (she won't be whining about running errands to HD anymore!). 😉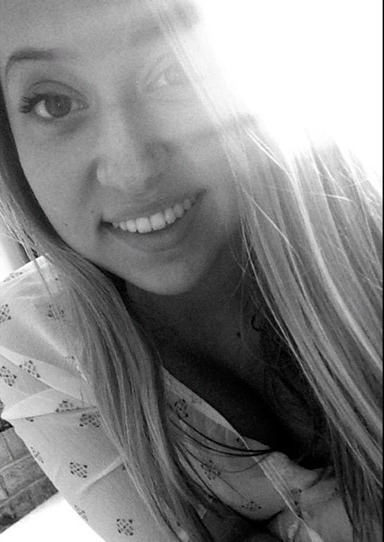 I'll give you all an update when it all starts blooming and hopefully the grass starts growing… and the weeds start dying. In the mean time, I recommend you check out these Top 5 Posts for Spring Gardening.
First off is what every southern girl needs… Camellias! You will love this look at the BEST southern camellias for your garden.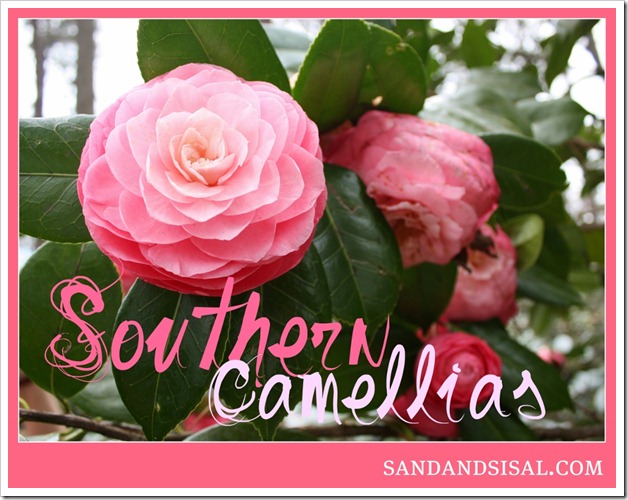 Our forsythia is already blooming, but if you live up north then you might want to read this post today! It is How to Force Forsythia & other  flowering spring branches.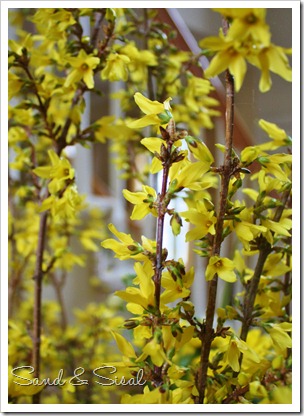 Give your porch a Spring Mini Makeover just in time for Easter.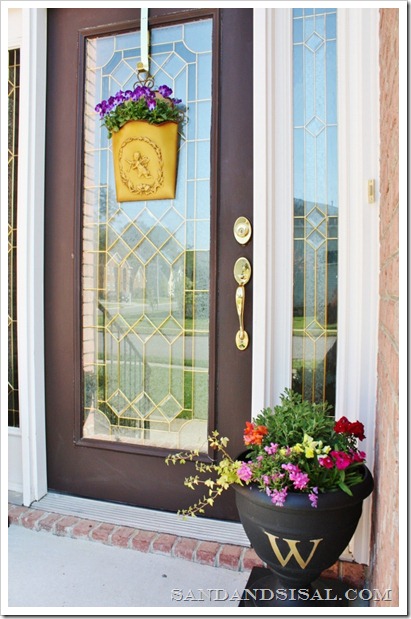 Now is the time to plant hydrangeas (at least in the south). If you are wanting to expand your hydrangea collection then this post, all about HYDRANGEAS, is a must read!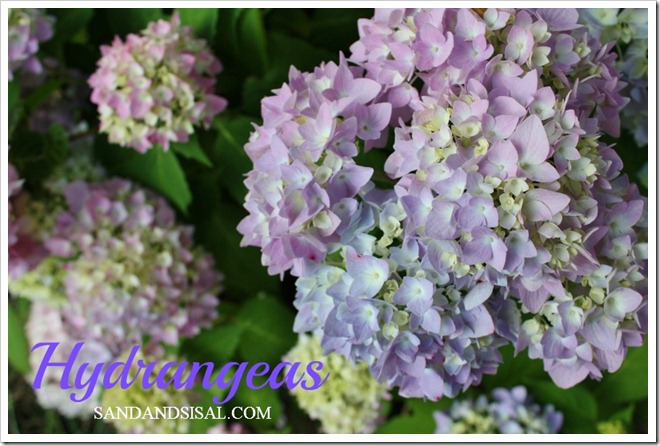 My roses are bursting with new growth and I expect gorgeous blooms by Mother's Day. Don't let roses scare you off! This guide to easy to grow knock-off roses will soon have you the envy of the neighborhood!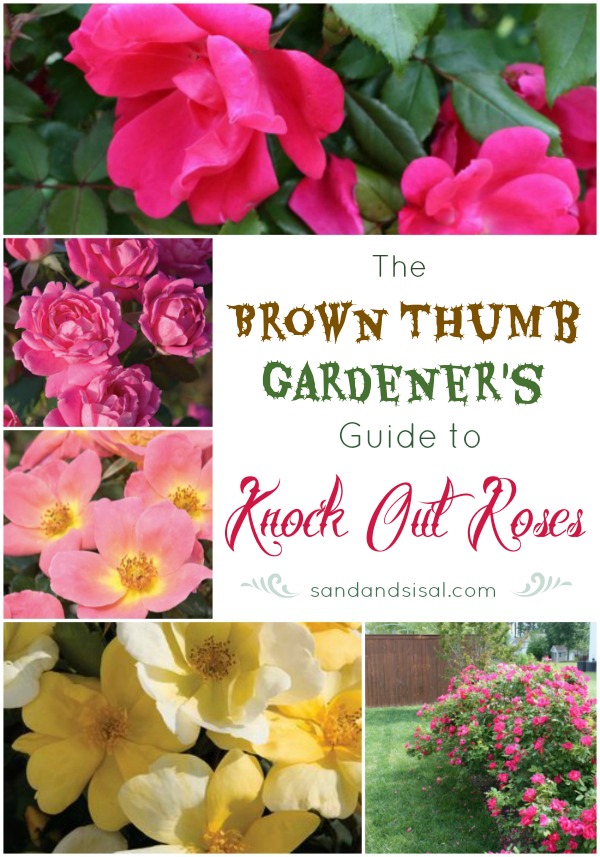 I hope you enjoy gardening as much as I do!  Trust me, I certainly do not know it all, but I am not afraid to try. Flowers bring a smile to my face and boost my home's curb appeal. Which gardening project are you working on?
KIM