What is your color story? We all have one even if you weren't aware of it. The fashions and colors we choose to wear help express ourselves, our moods, and our personalities on any given day. I can't even tell you how often I have stood in front of the closet, staring blankly, unable to decide which outfit to wear. And undoubtedly, when faced with indecision, what do we decide, but to choose the colored outfit that we know looks great on us! Why? Because the color brings out our eyes, or skin tone, or simply just makes us feel beautiful! Every woman wants to feel beautiful and color can help deliver on beauty!

The same could be said with our homes. We choose colors for our interiors and furnishings that we know will enhance our home's appearance, create an inviting space and helps evoke a feeling we want the room to have, albeit calm and serene, lively, cheerful, or serious. Colors inspire our decisions, so let's take a look at how to discover your color story for your home or a room in your home. I'll share an example of my color story for a home project I'm working on. My color story features garden stone, churned butter, and watery turquoise (or you could just say gray+yellow+aqua… but where's the fun personality in that?)
Tips to Discover Your Color Story
1) What is Your Desired Mood?
Whether we are choosing an outfit or trying to makeover a room, we are creating an expression of personality and expressing our mood. Decide how you want that room to feel. Artwork captures the eye and our attention, stir our inner creative juices, or can even pull at our heart strings and brings out our feelings and emotions. Start by collecting images from the art world or in life and nature that move you or draw you in. Pinterest is a fabulous tool to collect your favorite images. Create a few pin boards solely for your favorite color palette.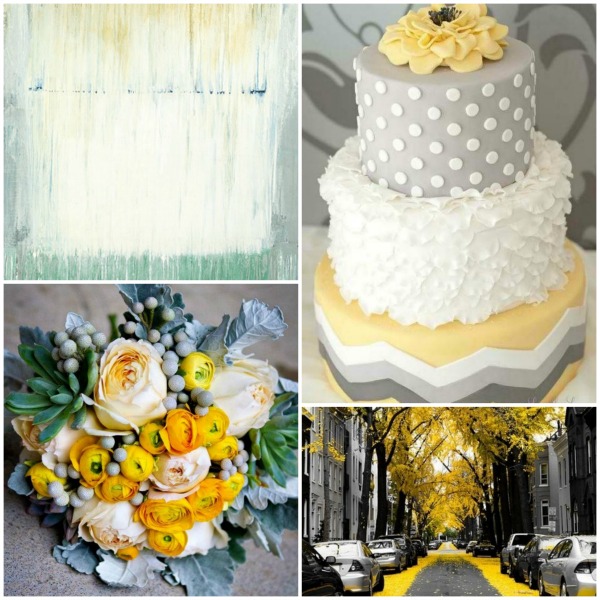 1/3
For example, here are the moods that these images in art and life express for my color story: Stone gray:  soft, quiet, sophisticated and calm. Butter yellow: cheerful, happy, warm. Turquoise: confident, bright, bold.
2) Collect Images That Inspire You in Fashion and Beauty
Think about the color palettes that you feel drawn to. Fashion magazines are a great source of imagery and color inspiration. Instead of just letting your magazines pile up over the months, tear out images of photographs that grab your eye. Observe the images to see if there is an overall theme of colors, hues, textures, and patterns you have chosen.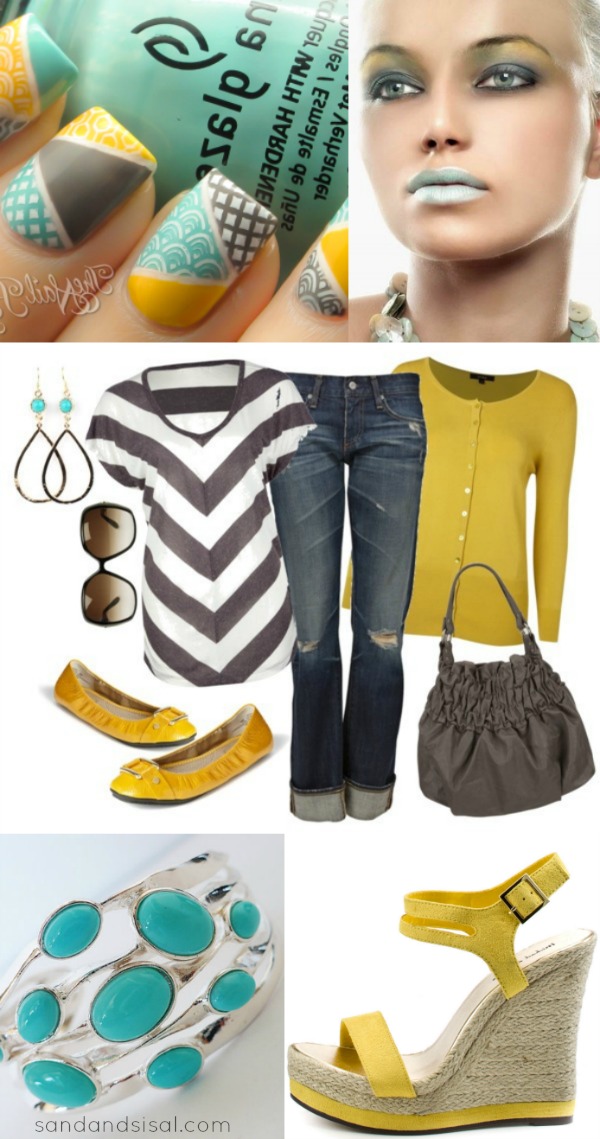 3) Shop Your Look
Once you've started to see a color palette develop and you know the mood you want for your room, then it's time to shop for items in those colors. Again, gather images of home  furnishings and accessories. I'm currently loving the tufted furniture, and a mix of modern, graphic prints.
Developing a color story will help bring your room or outfit together easily and cohesively, expressing exactly what you desire! Psst….. I have recently discovered a new retailer that is now offering premium brands and the carry an array of the hottest color palettes on the market today! Be sure to check back her in about 2 weeks to see who the new retailer is and what I'm doing with this color palette in my home!  
KIM