It's Shark Week! Our family loves this week every year on the Discovery Channel. I have to admit though, I am absolutely terrified of sharks. I think it is my #1 fear! So why do we joyfully torture ourselves by celebrating Shark Week? I think because we all secretly hope it will help qualm our phobias!  I've gathered up 20+ Shark Week Projects, crafts, recipes, decor and more for you! Let's call today collection shark therapy!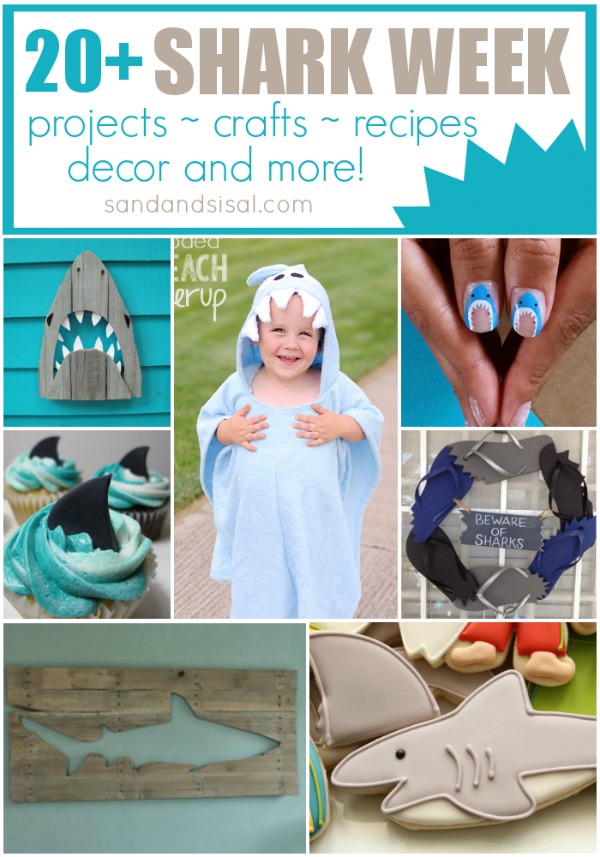 Let's kick it off with my DIY Shark Pallet Art…
and my Pallet Shark which hangs happily over my son's bed!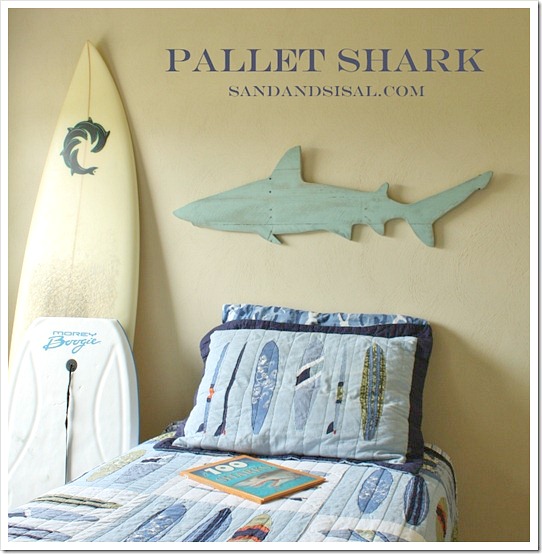 Sharky Kid's Hooded Beach Coverup via Crazy Little Projects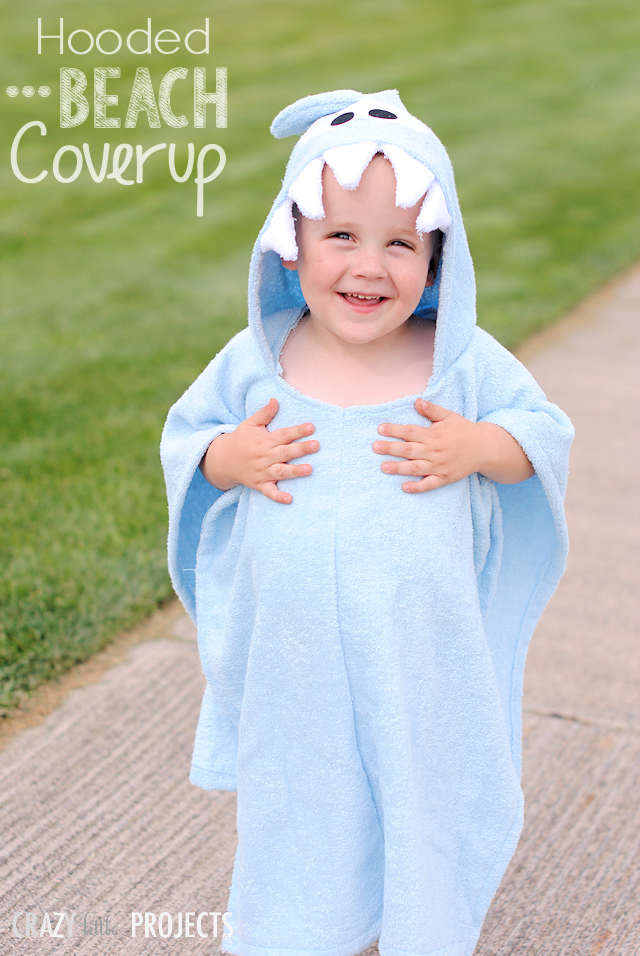 Shark Tooth Shadow Box via Eating in the Shower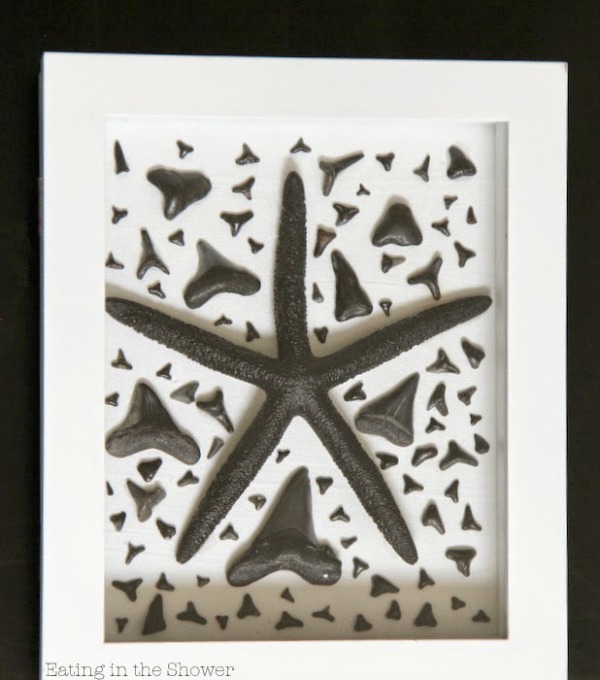 How to Install a Shark Toilet Tank Lever via Blue I Style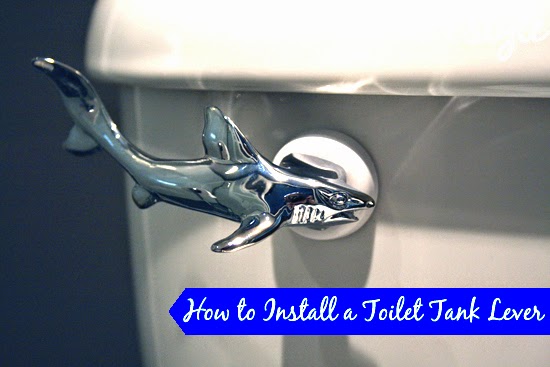 Host a Shark Party for Shark Week via Stockpiling Moms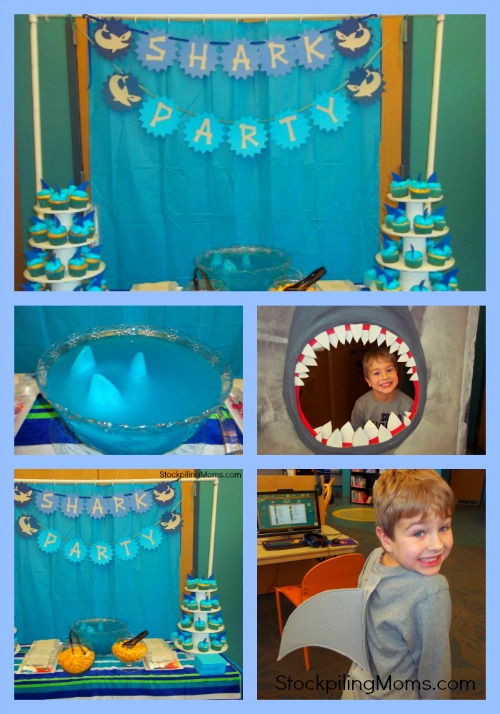 Shark Infested Flip Flop Wreath via Dollar Store Crafts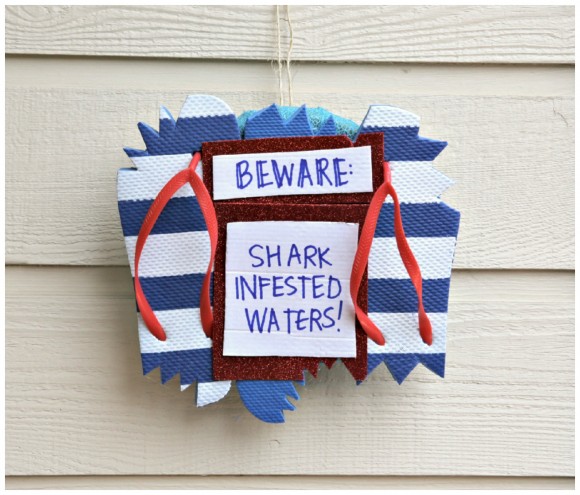 Shark Bite Flip Flop Wreath – original source unknown
Shark Tooth Fairy Bags via Cutsey Crafts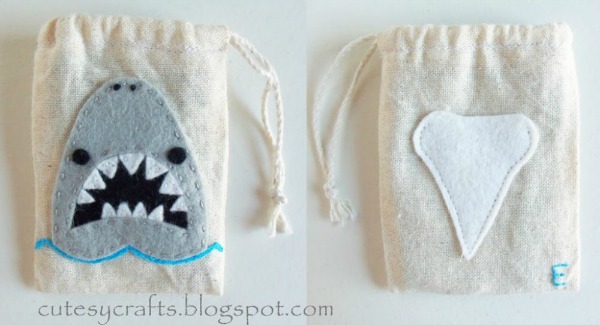 Paper Plate Shark Jaws via Dollar Store Crafts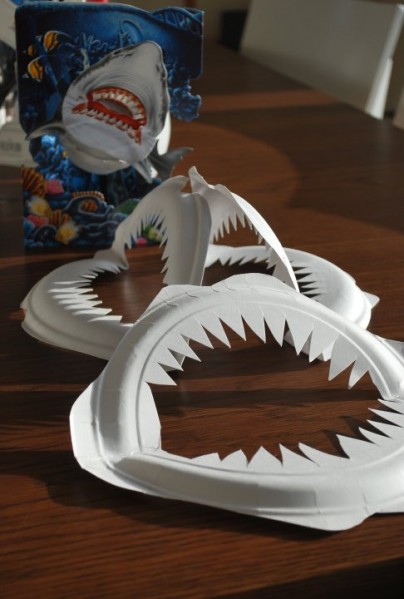 Shark Footprint Craft for Kids via Glued to My Crafts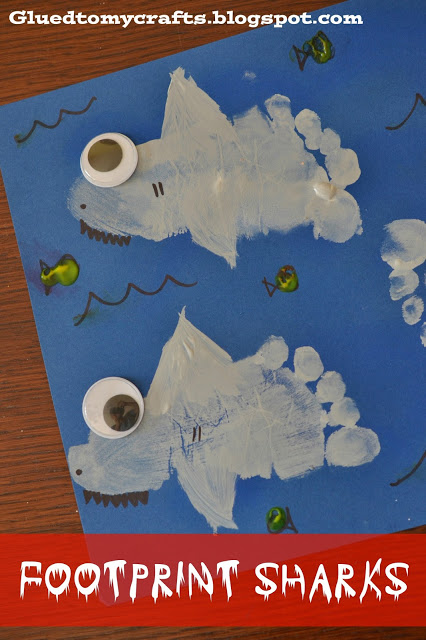 Shark Party Photo Prop & Backdrop via Dukes & Duchesses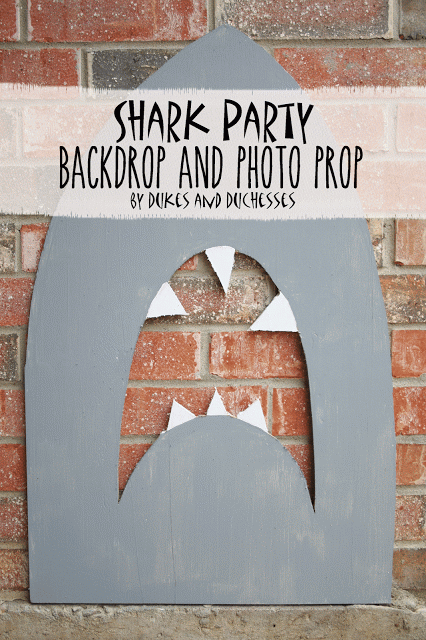 Shark Bite Picture Frame via Dollar Store Crafts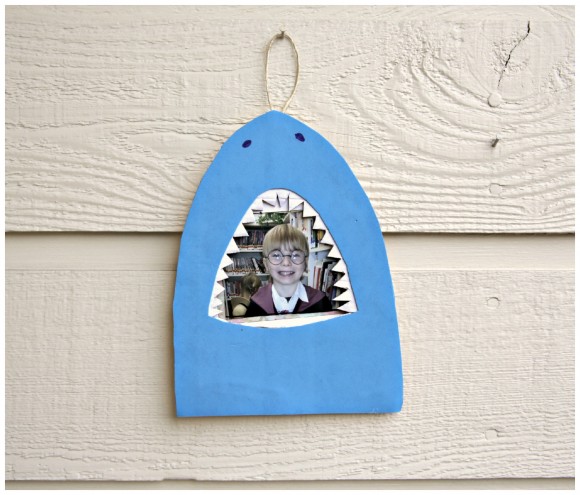 Recycled Wood Shark Art via Etsy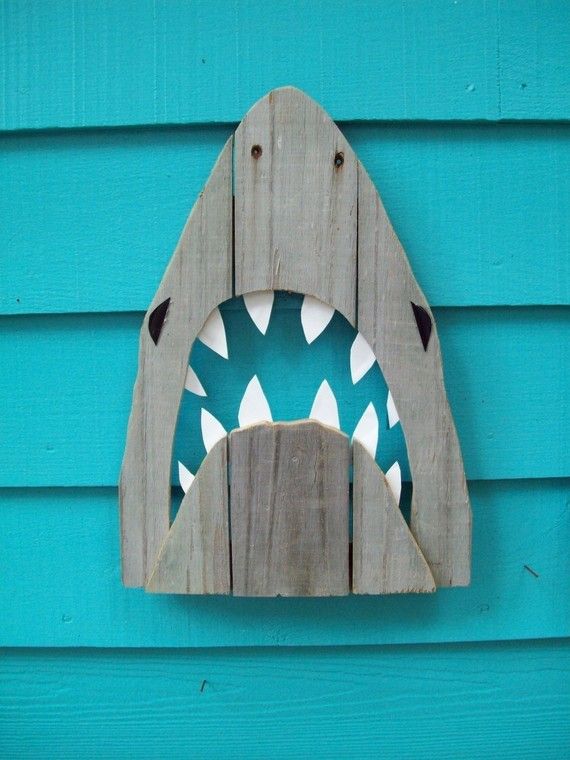 Oven Mitt Shark Puppet via Dollar Store Crafts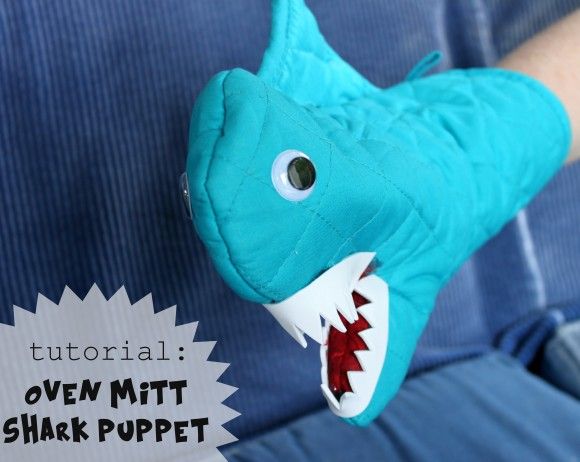 Shark Valentine Boxes via The Joys of Boys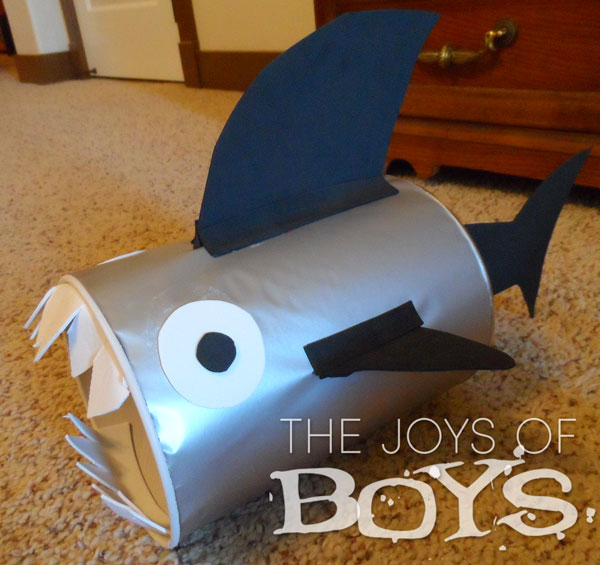 Clothespin Sharks via Kix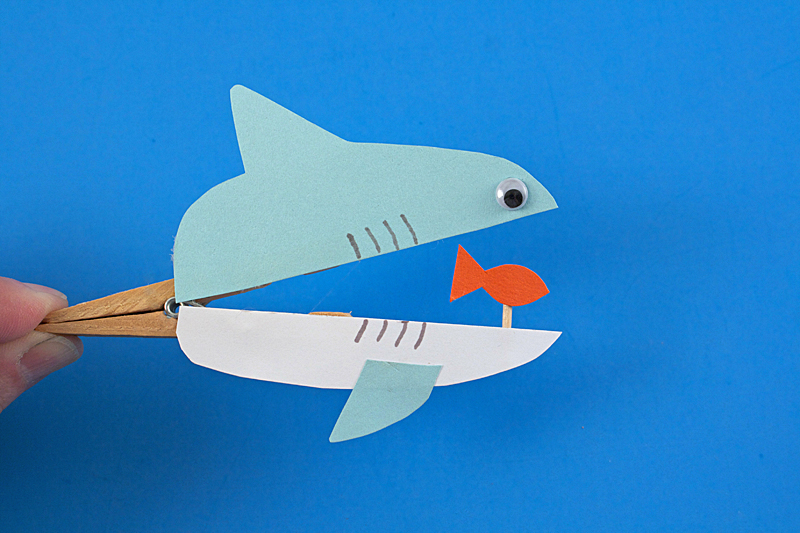 Feed the Shark Alphabet Game via Toddler Approved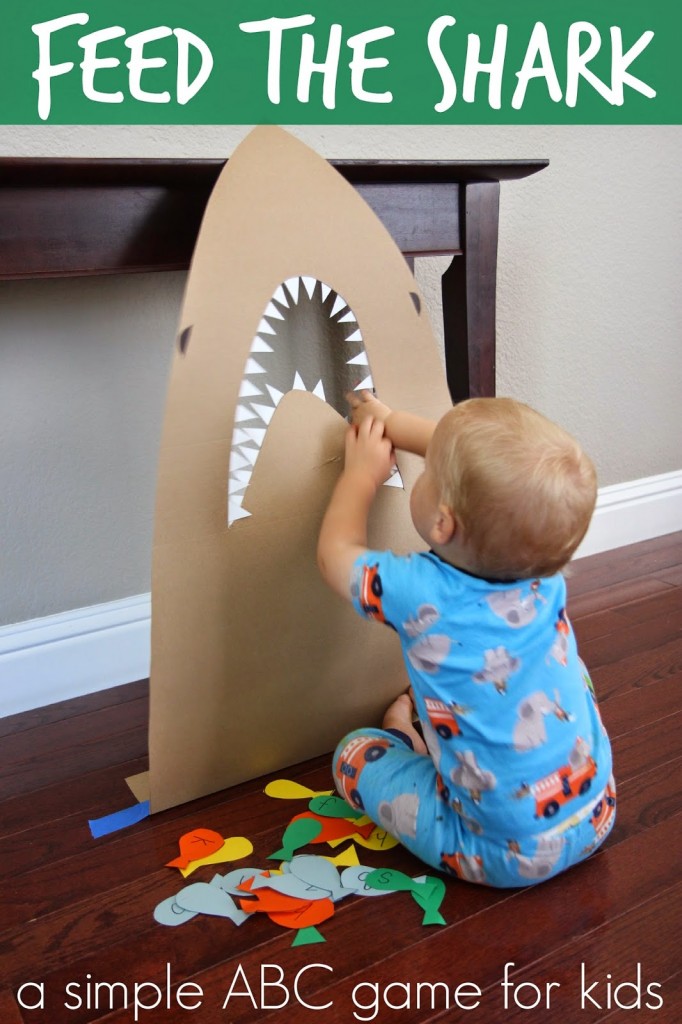 DIY Shark Themed Jewelry via Dollar Store Crafts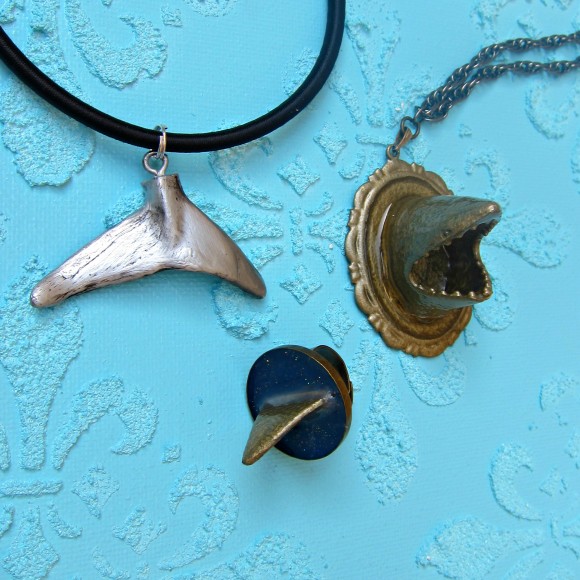 Shark Week Nails via the Refinery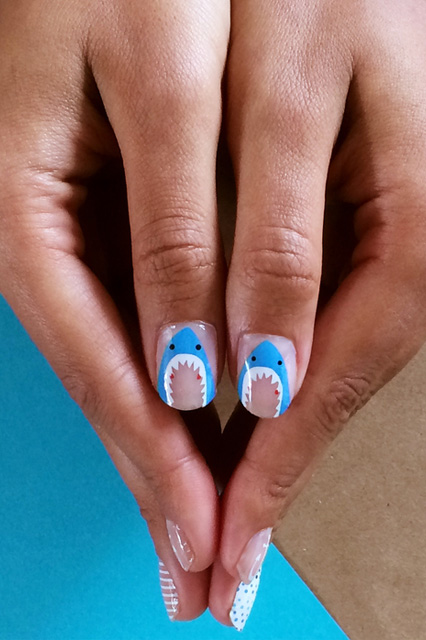 Simple Shark Cookies via Sugarbelle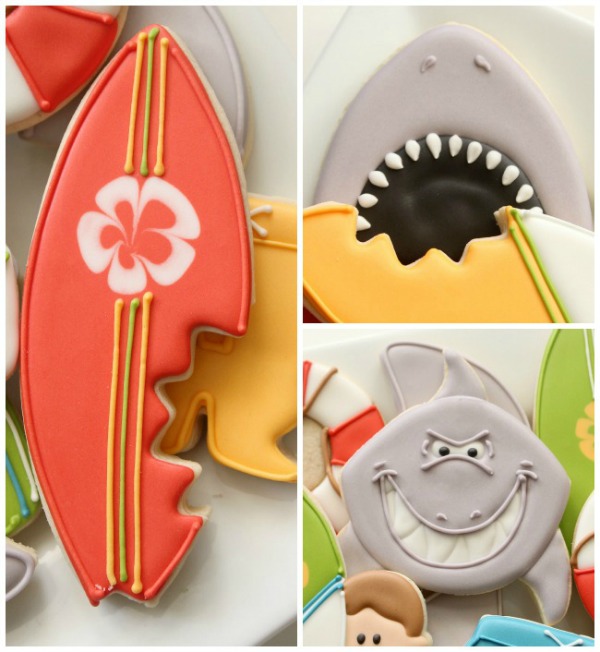 Shark Watermelon via Babble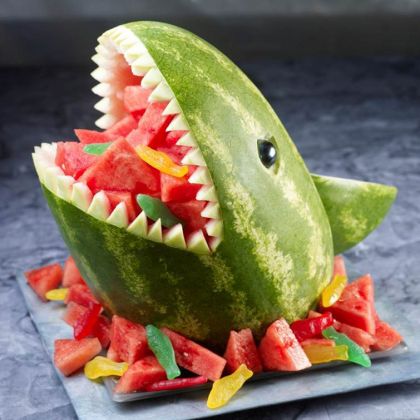 Shark Cupcakes via A Baked Creation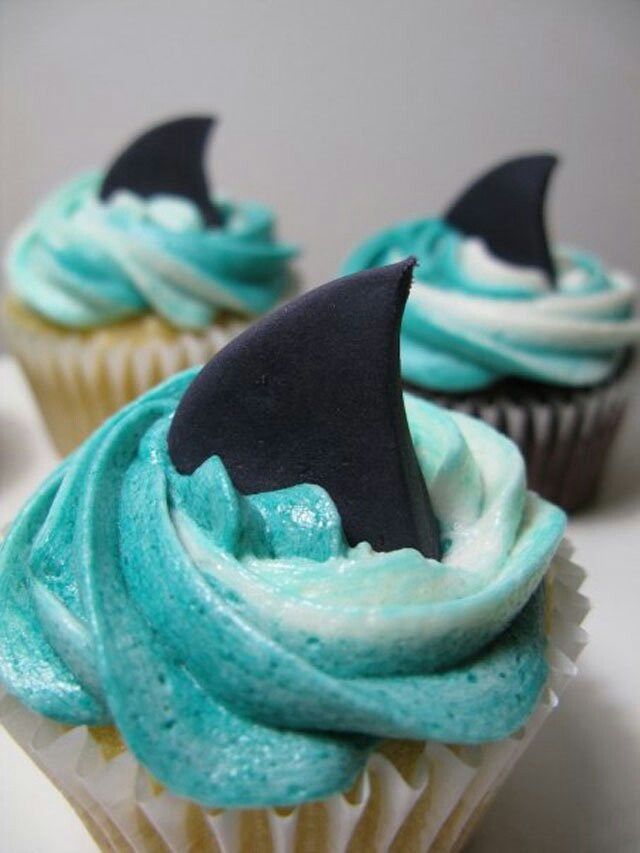 Have a very Happy Shark Week!
KIM