November with its crisp fall weather has arrived. Now is the time to start planning for Thanksgiving and all your holiday entertaining. I have a Thanksgiving appetizer that is so simple to make, yet so delicious. How does Honey Drizzled Apple Gouda Bacon Bites sound to you? Tart, sweet apples, layered with creamy goat milk Gouda and the smoky crunch of crispy bacon topped with a drizzle of clover honey and a sprinkle of woodsy rosemary. This appetizer will delight all your senses!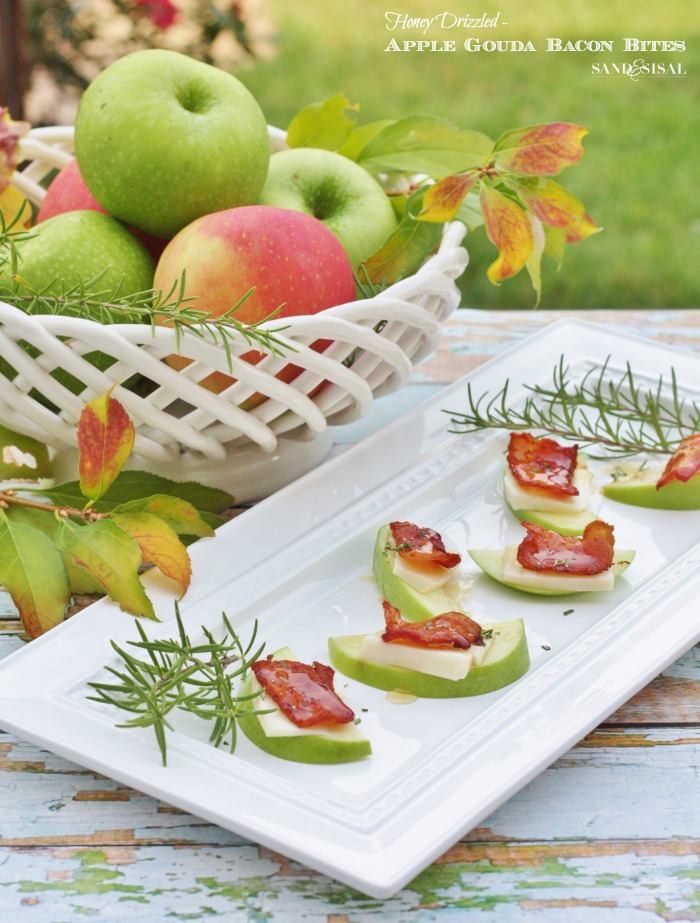 The key to any amazing appetizer is quality ingredients. Fall apples are at their peek right now. Choose tart and juicy green Granny Smith Apples which have a tart, bright and crisp flavor or choose red Gala apples which are more mild and sweet with a hint of vanilla flavors and a floral aroma. Both are equally as delicious but I especially love using the Granny Smith apples.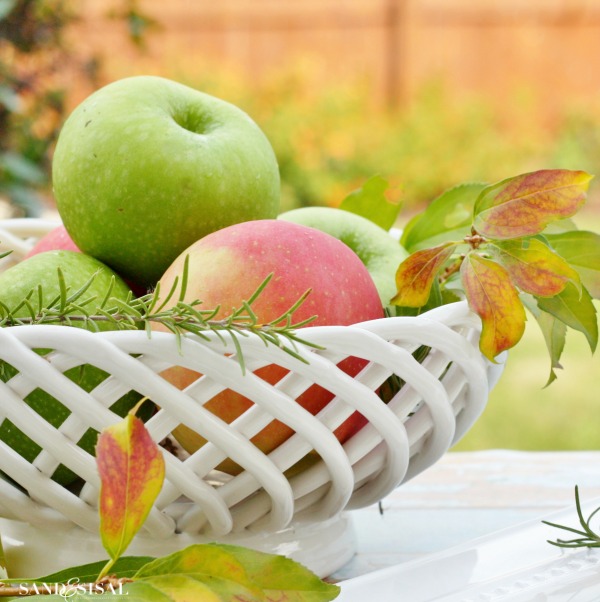 When choosing cheese, do not skimp. Ask your local grocery store's cheese department manager for recommendations. Choose a high quality Gouda. I absolutely fell in love with this Chevrette mild goat cheese Gouda from Holland.
Let's make some simple Thanksgiving Appetizers! Honey Drizzled Apple Gouda Bacon Bites
Cut each strip of thick sliced bacon into 4 equal parts. I love using kitchen scissors to cut bacon. Fry them until they are crispy.
Cut the apple into slices and remove the core. Once sliced then toss them into a bowl with a bit of lemon juice and water to prevent browning.
Slice the Gouda cheese into portions that will fit onto the apples.
To assemble, place apple slices on plate, top with cheese, then bacon, then drizzle with honey and sprinkle with finely chopped fresh rosemary.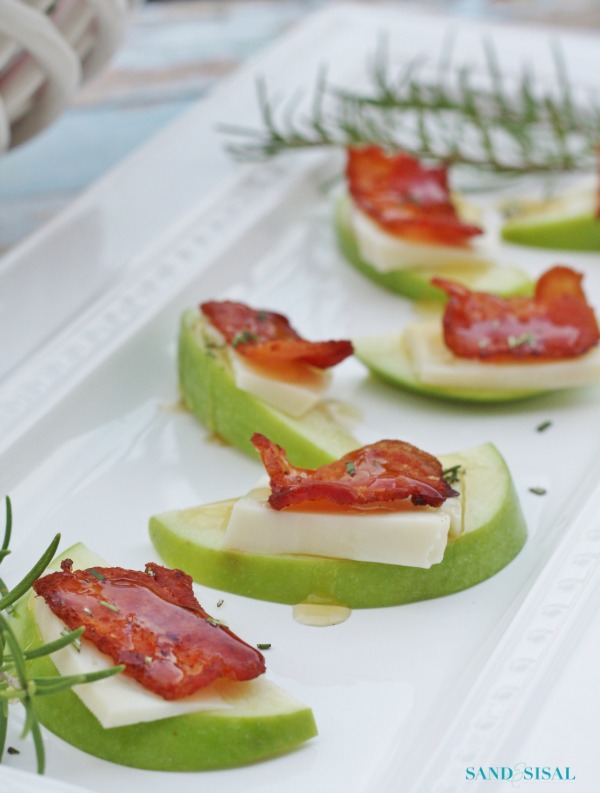 The tart, juicy apple is perfect when paired with the smokey and salty bacon. The Gouda cheese adds a nice creamy richness and the drizzle of clover honey and rosemary are the secret ingredients that give this super simple Thanksgiving appetizer the wow factor that your guests will devour!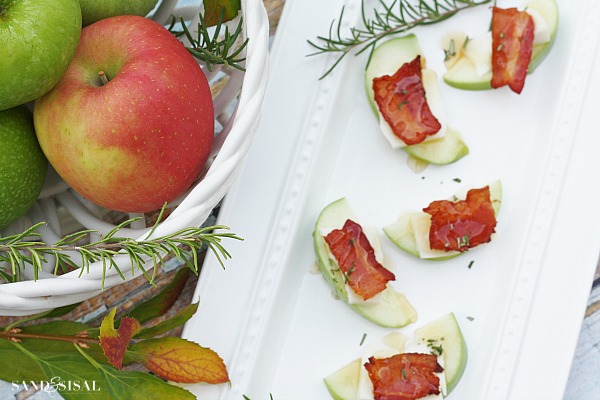 I hope you give these holiday appetizers a try!
Thanksgiving Appetizer - Honey Drizzled Apple Gouda Bacon Bites
Author:
Kim Wilson ~ c4a.bc9.myftpupload.com
Ingredients
2 large Granny Smith Apples
Mild goat's milk Gouda cheese (I recommend Chevrette mild goat's cheese from Holland)
Thick sliced hickory smoked bacon
Honey
Fresh rosemary- finely minced
lemon juice
Instructions
Cut bacon slices into 4 equal parts and brown until crisp.
Core and slice apples and place into a bowl of water with lemon juice to prevent browning.
Slice cheese to fit onto apple slices.
To assemble: Arrange apple slices on a serving tray, top with Gouda cheese, then bacon, then drizzle with honey and sprinkle with minced rosemary.
Try pairing these up with my Pumpkin Pie Martinis for an amazing cocktail hour!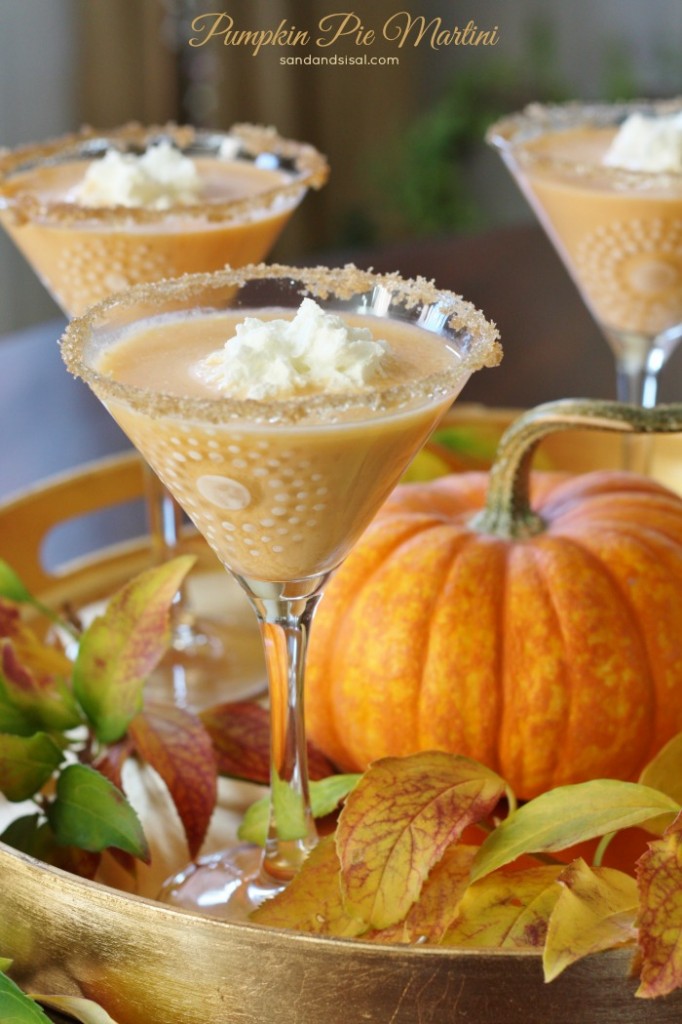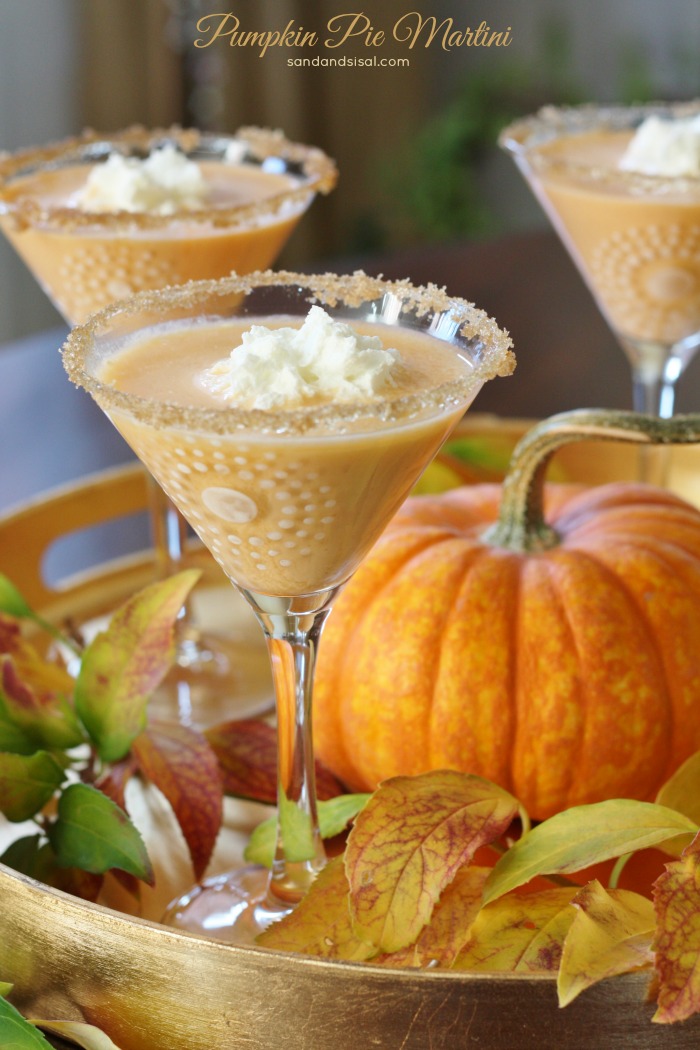 Today I've teamed up with a few friends to bring you more decor ideas, crafts, and recipes for your Thanksgiving celebration.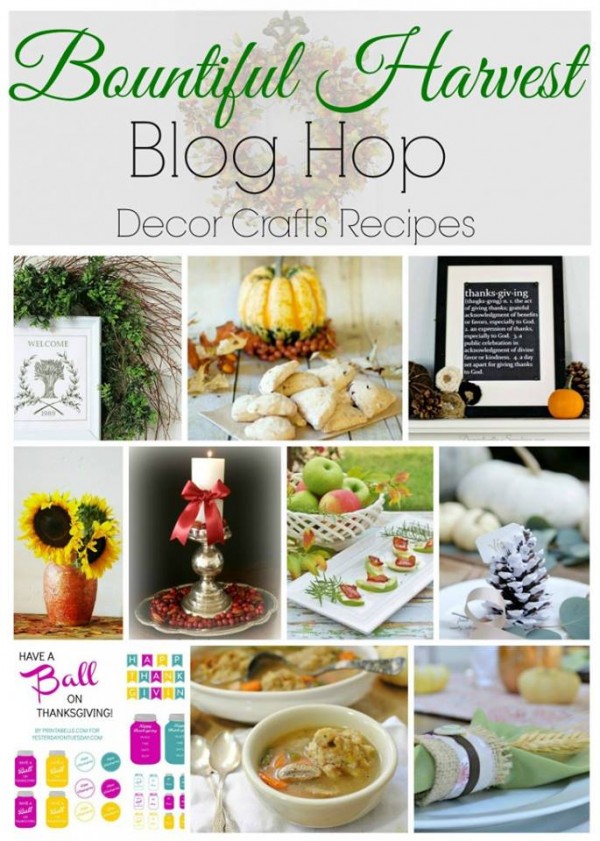 Domestically Speaking