This is a sponsored post written by me on behalf of TownePlace Suites by Marriott®. All opinions are 100% mine.
My job requires me to travel several times a year and at first I was one of those last minute packers. I was always scrambling and ended up not having enough of the appropriate attire or I packed things that were completely unnecessary. I've learned through the years how to get my act together and get organized! Many of us will be traveling this holiday season and it can be chaotic for sure, but don't fret! Today I've gathered 10 Organized Travel Tips for the holiday season that I hope will help! Plus I have a giveaway for you too!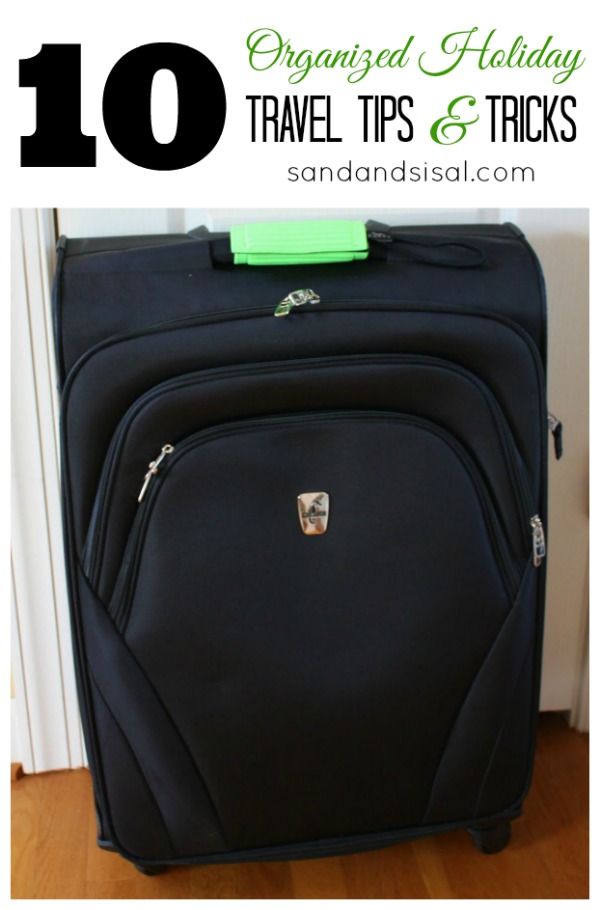 1) Making a list and Checking it Twice…
Before you start any journey, research what the weather conditions will be and what activities you will be participating in so as to plan an appropriate wardrobe. Create a packing checklist of all the items to bring that are essential. Allow yourself plenty of time so you don't forget necessary items or hastily over pack items you don't need. If you are a frequent traveler, then a good idea would be to make a packing list on your home computer which you can use to check items off as you go or purchase a pre-made travel check-list.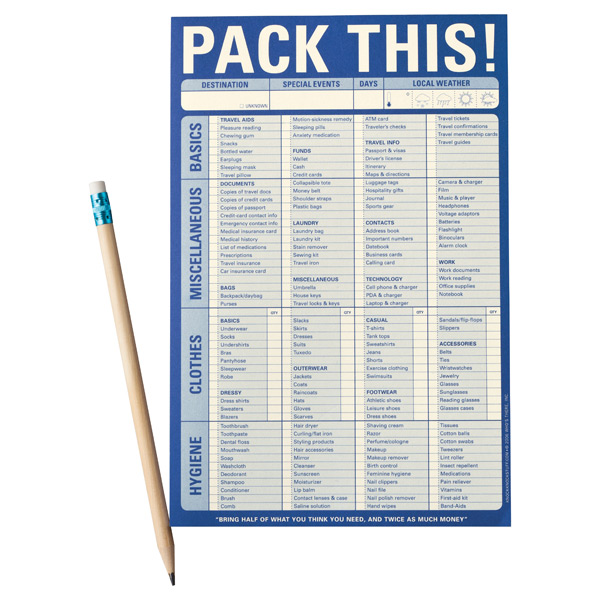 2) Know When to Say Enough's Enough
Do you sometimes feel like your are packing everything but the kitchen sink? When planning for a trip, keep in mind that many hotels provide a variety of amenities that you won't need to bring from home, which will save you a ton of space in your suitcase. For example, many will provide bulky items like hairdryers in each room. Many hotels will also offer items like robes and beach towels. Research your hotel online or call to find out which specifics items they might have available to use.
3) Rolling, rolling, rolling…
Roll your clothes instead of folding and stacking. Fold each item in half (lengthwise) then start rolling from one end. Rolling each item saves space in your suitcase and helps prevent wrinkles.
4) Keep it clean and clear
Use plastic bags or a translucent shoe sac to place shoes into. This prevents any dirt or shoe polish from transferring onto your clothes.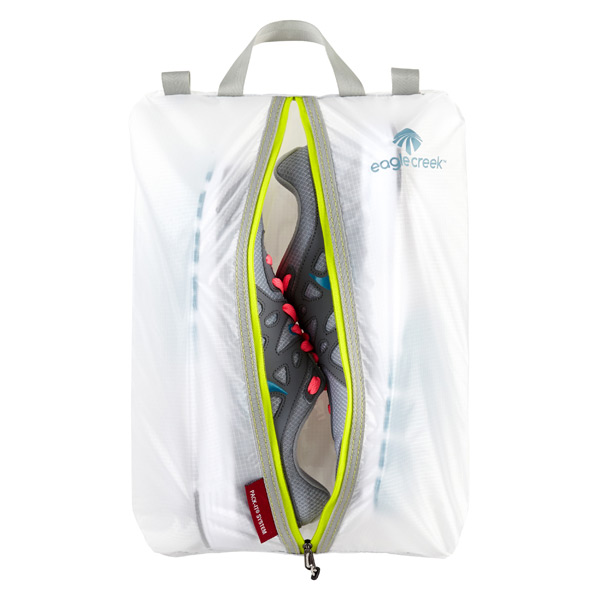 5) Keep the TSA Off Your Back When You Carry-on 
For all your carry-on liquid toiletries, try using a TSA friendly clear re-useable bag with clear plastic bottles that can re-filled over and over again.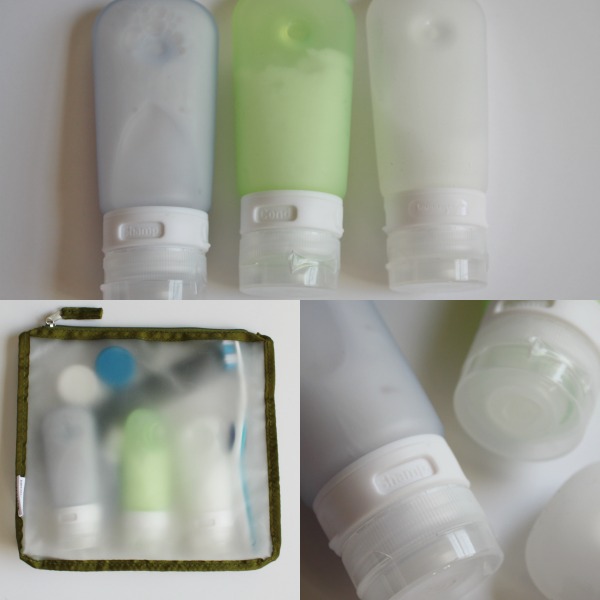 6) Ready to Go at a Moment's Notice
Keep a travel toiletries bag packed and ready to go at all times. Pack always a toothbrush, travel toothpaste, floss picks, 3 oz. bottle each of shampoo, conditioner, body wash, travel sized  medicine container, nail clippers, travel sized razor, deodorant, etc. Immediately replenish the items upon return from your trip.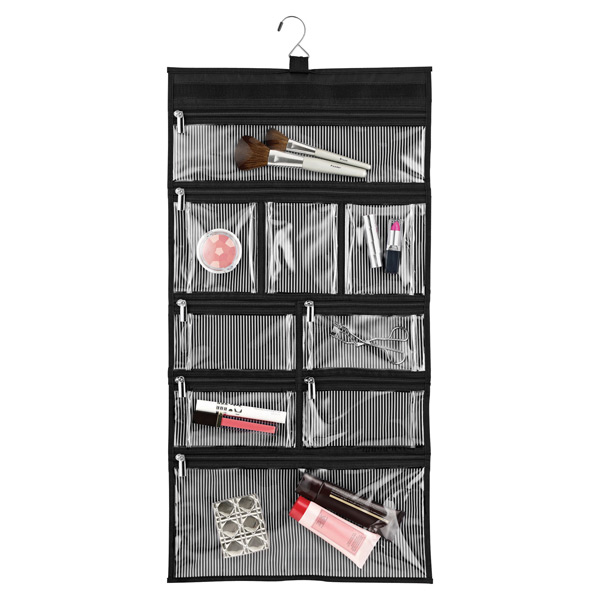 7) Easy Identification
Finding your luggage among the sea of suitcase clones in baggage claim can be frustrating. Easily identify your bag with a brightly colored IdentiGrip handle wrap. It has an interior I.D window for your personal contact information.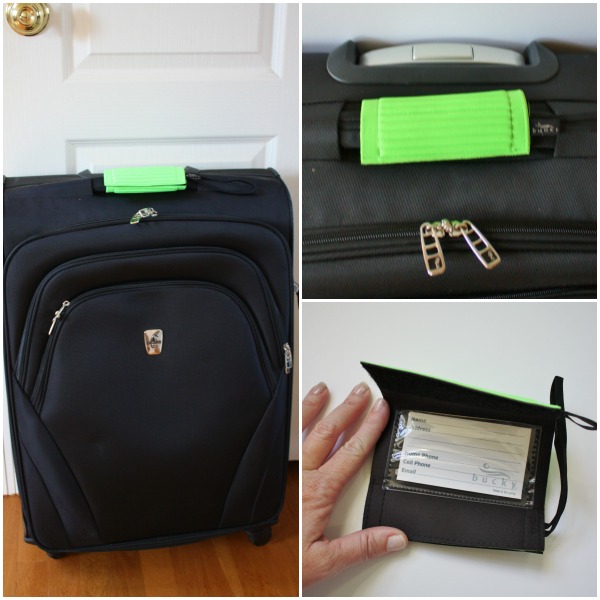 8) All is Not Lost
When traveling with partner, it's always a good idea to pack one outfit for yourself in the other person's suitcase, so that if the airline loses your luggage, you will at least have a change of clothes available.
9) Plan for Extra Baggage
We always seem to return home from our trips with more than we packed, especially during the holidays. A great idea to plan for extra souvenir gifts and vacation finds is to pack either an extra tote bag that can easily be used as a carry-on item or pack a small bundle of bubble wrap in your suitcase.  The bubble wrap can be used to wrap up any breakable items and it weighs nearly nothing.
10) Maximize Comfort & Convenience for Extended Stays
If your vacation plans consist of an extended stay then I recommend staying at a hotel that can accommodate your needs and make your visit as easy and comfortable as your own home.  TownePlace Suites by Marriott® and The Container Store® have partnered to bring hotel guests the amazing elfa® closet system. Goodbye boring hotel closet with one rod and shoes all in a pile on the floor. Hello elfa®!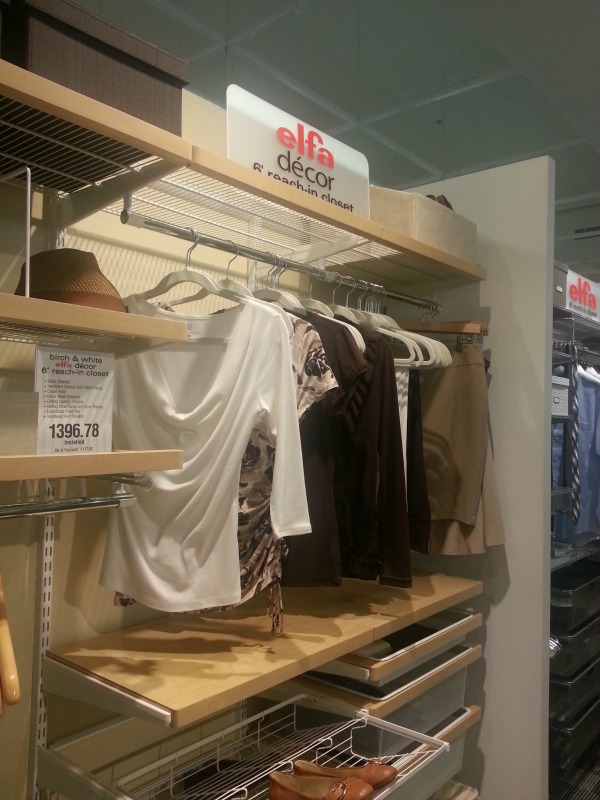 It is an amazing custom closet designed in partnership with The Container Store®, loaded with lots of storage options to help guests feel more organized while on the road. From multiple closet rods and ventilated shelves to hanging drawers, guests will find everything they need to feel more put together.
 TownePlace Suites by Marriott® is giving away a $100 gift card to put towards your next stay! 
TO ENTER: Leave a comment below answering this question: "What do you do to stay organized on extended-stay travel?"
Click for Official Rules. Check TownePlace Suites® Facebook out on Facebook too!