Tulips are one of my favorite flowers. Blame it on my Dutch heritage for loving them so. Last week I was searching the grocery store in hopes of finding white tulips. Their snowy white blooms always cheer me up. I found a few bunches and made a pretty arrangement. Later in the day, as I gazed happily at the blossoms, I was inspired to get crafty and make something pretty for Valentine's Day using tulips. So today I'll share how to make this lovely Tulip Heart Valentines Wreath. It is very simple to make and you can finish it in around 20 minutes.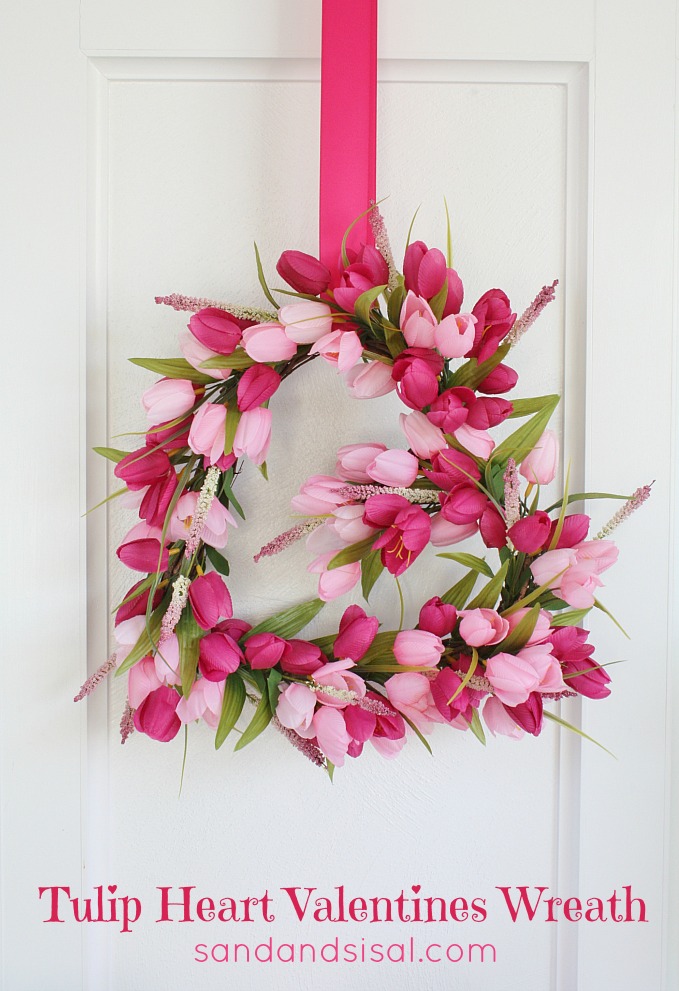 To Make a Tulip Heart Valentines Wreath you will need the following items:
grape vine heart wreath
2 silk floral bunches of light pink tulips
2 silk floral bunches of hot pink tulips
1 floral bunch pink/white flower spikes
Wire cutters
coordinating ribbon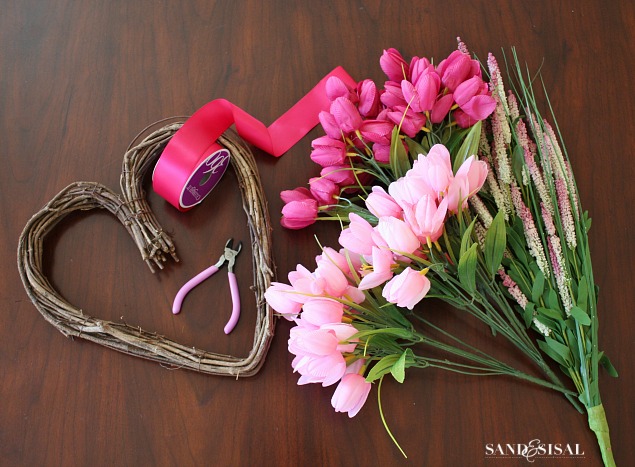 Step 1) Using your wire cutters, cut apart the floral bunches leaving stems approximately 3-4 inches long. Push up all the greenery on each stem.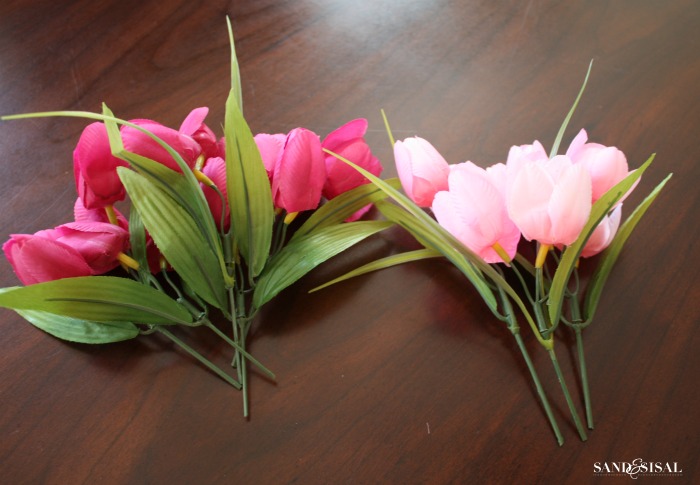 Step 2) Start at the top center inserting each tulip stem into the grapevine heart, alternating colors.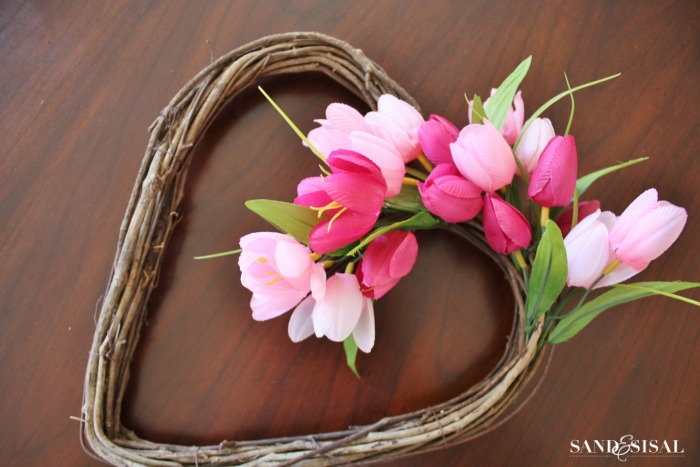 Step 3) Continue inserting the tulips stems in the same direction, all the way around the grapevine wreath.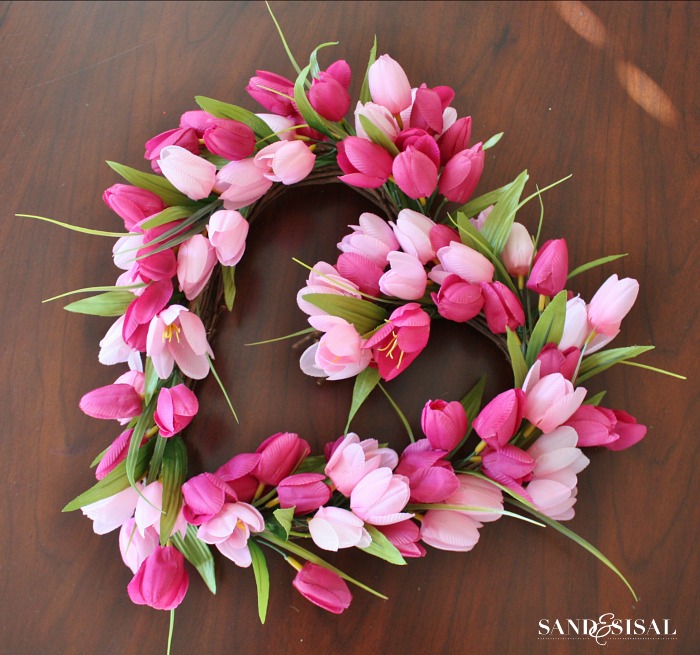 Step 4) Cut multiple flower spikes from floral bunch, leaving 4 inch stems and then randomly insert the floral spikes in the wreath. Add as many or as few as you desire.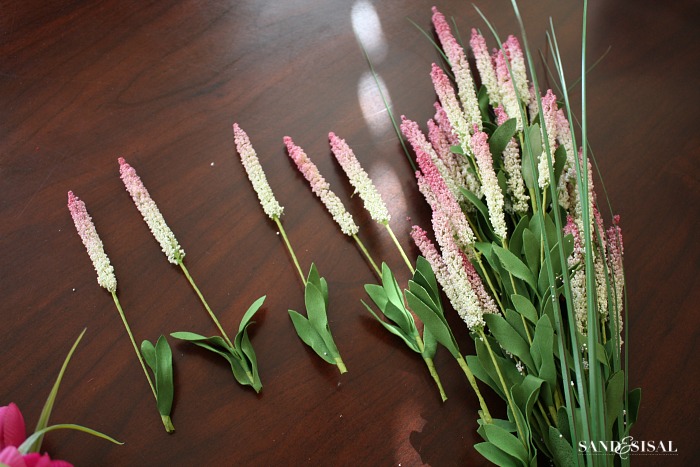 Step 5) Hang the wreath with a long length of ribbon.
That's all there is too it. I love how the tulip heart valentines wreath looks in my office, nestled between the board and batten, though I might move it to the front door later this week.  I set up a little pink and gold themed Valentines display on the credenza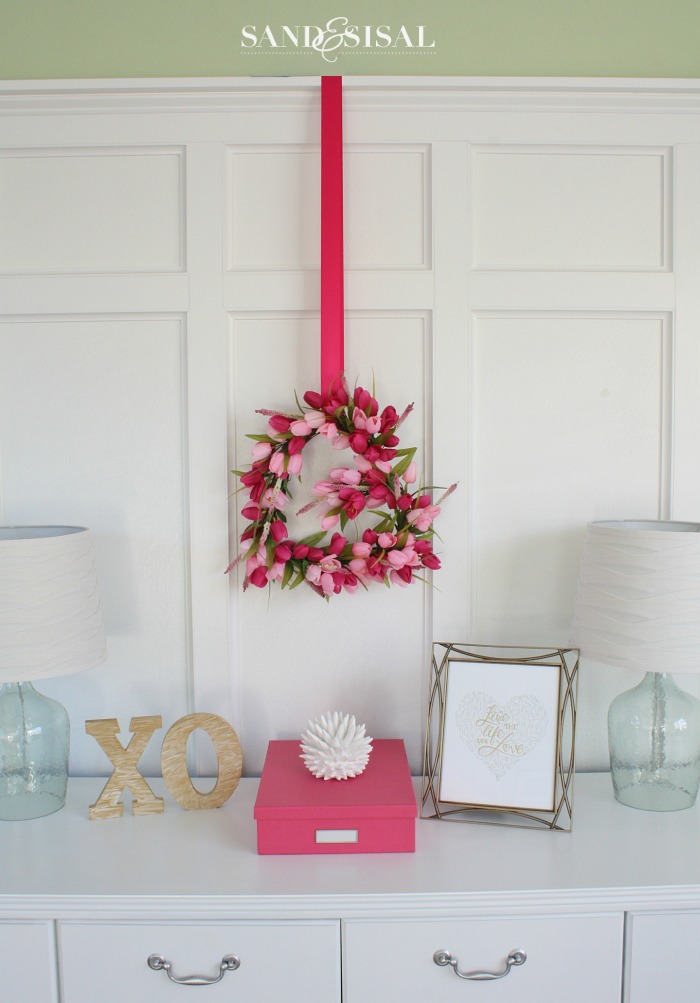 My friend Cyndy, from the Creativity Exchange gave me the pretty gold and silver "Live the Life You Love" printable a few months back. I'm glad I have a lovely place to display it.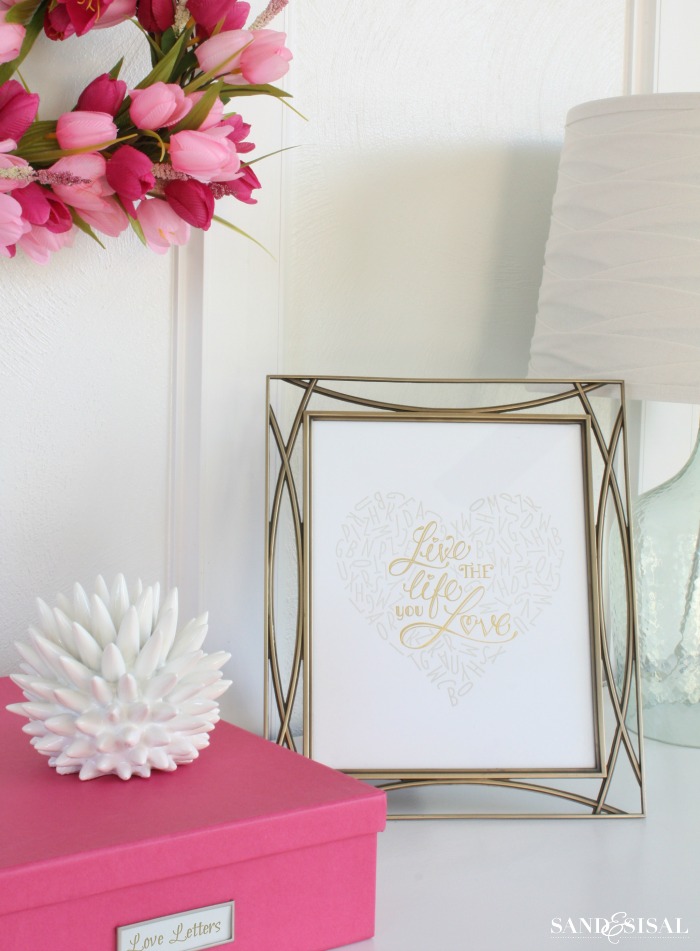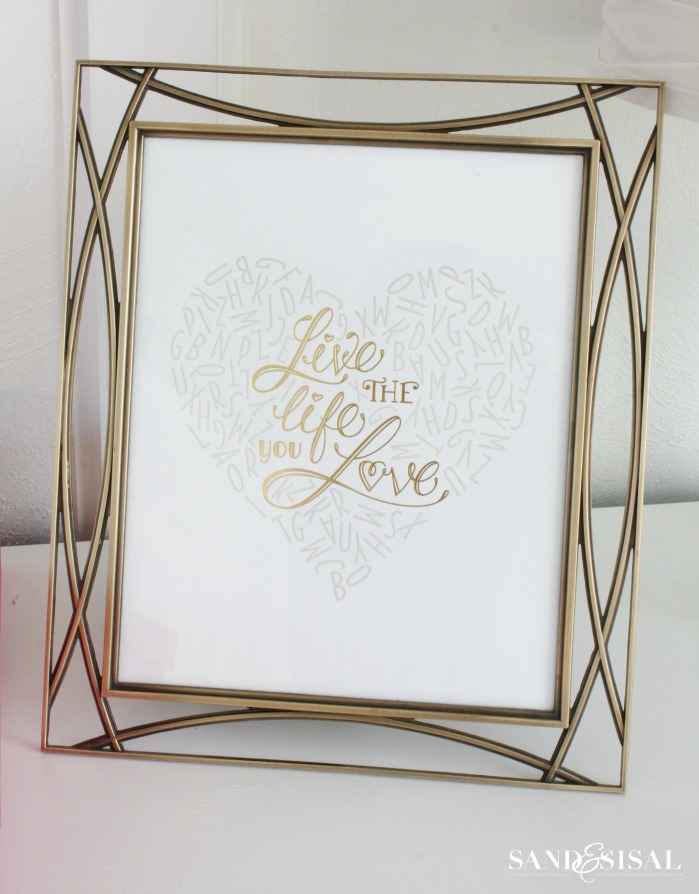 The white "XO" letters that I used on my Valentine's Mantel last year, were given a quick marbelized and swirling touch of gold metallic craft paint.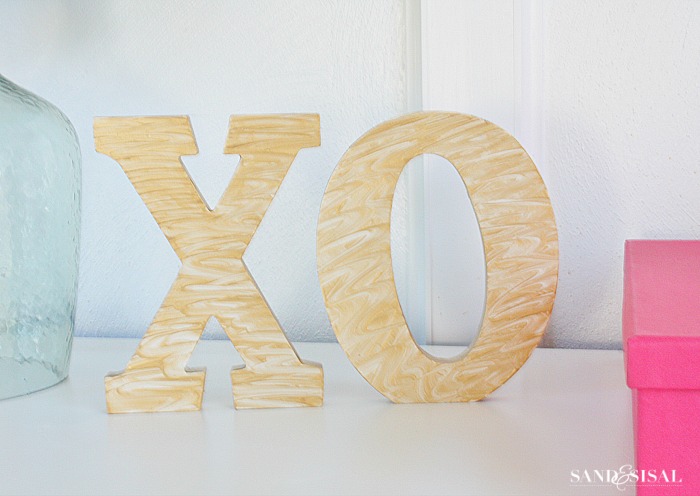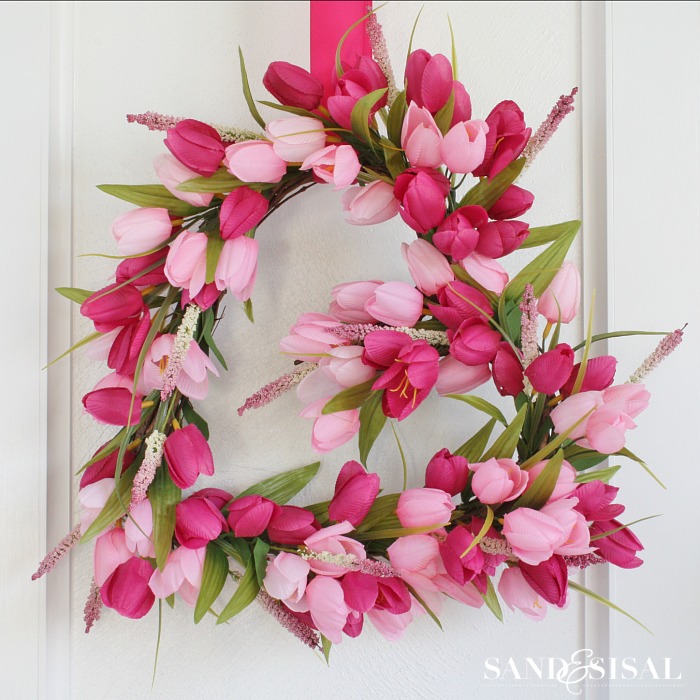 I hope you like my Tulip Heart Valentines Wreath and make one for yourself too!
Happy Crafting!
KIM
Click here for more easy Valentine's Day Crafts