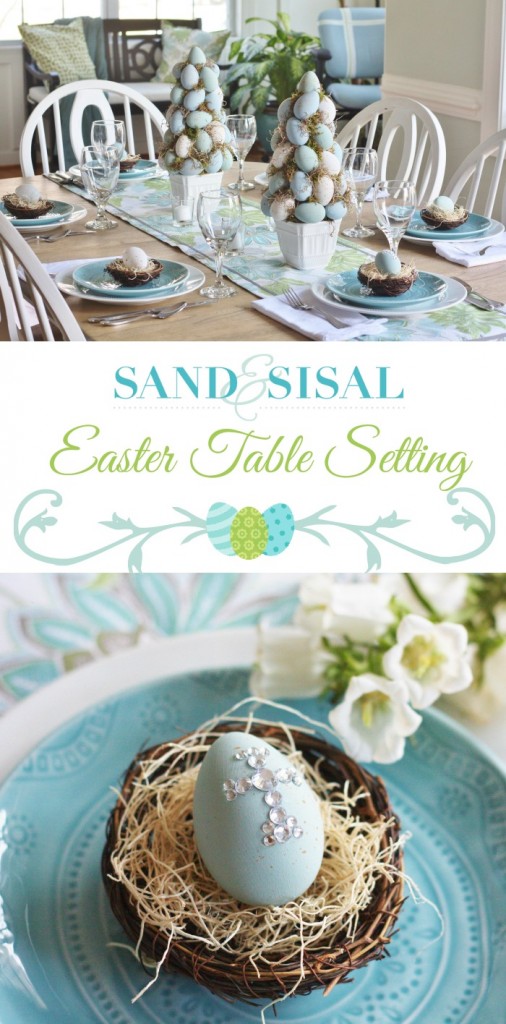 I don't get the opportunity host Easter too often because we all usually gather at my mother's home on the beach. But this year I'm pretty sure I'm hosting, which will fun! Two colors that scream spring to me are beautiful robin's egg blue and fresh, bright grassy green! So how about a blue and green Easter Table Setting?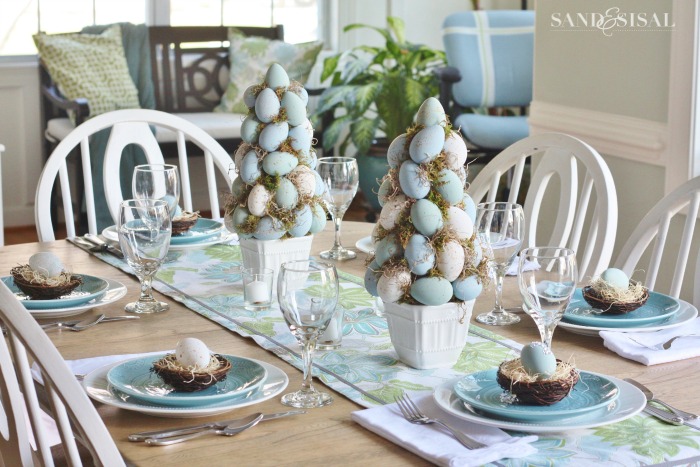 I tried to keep it simple and thankfully the Easter decorations were pretty easy to put together. I made 2 Easter Egg Topiary Trees that I know I'll get use out of for years to come. Click the link for a step by step tutorial. (Trust me, they are super easy to make).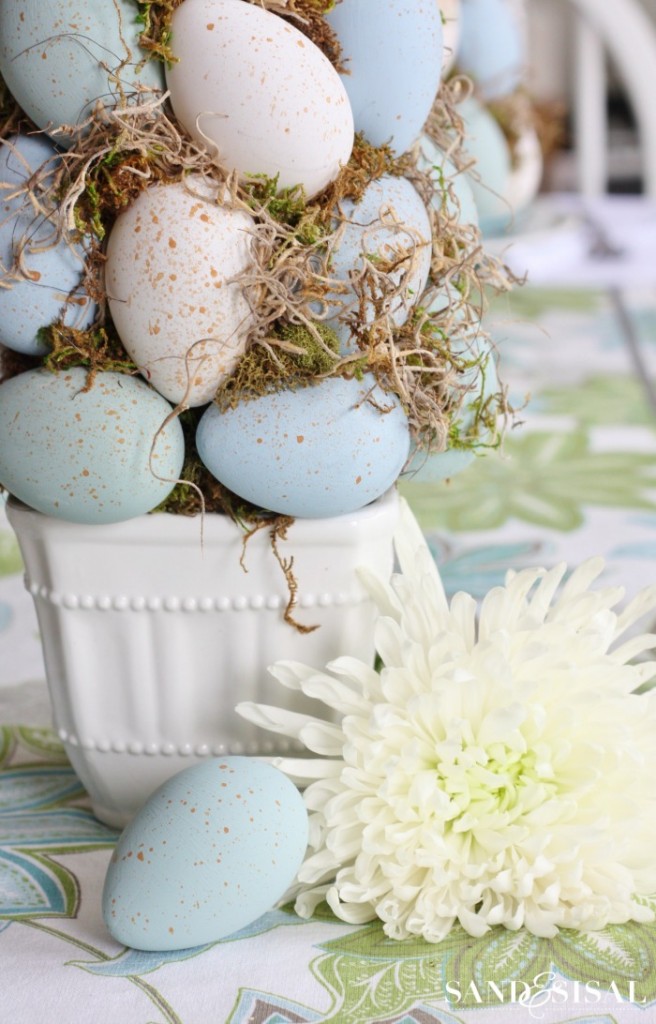 Cute little grapevine nests with blinged out craft eggs adorn each plate as a place card holder or favor. To make those all you need to do is paint your plastic craft egg with an all-surface acrylic paint and then glue on some faux rhinestones.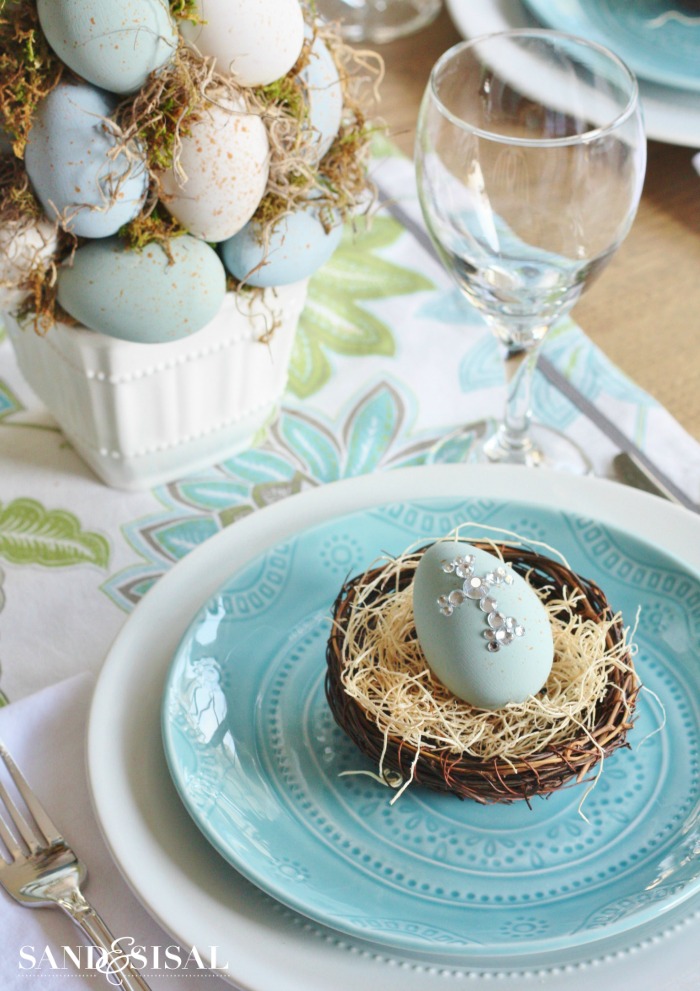 The white and turquoise dishes are both from Target and so is the table runner. I have coordinating cloth napkins in the same print, that I could have used, but I made those into No-Sew Pillows Covers and No-Sew Window Treatments! I must admit I was tempted to take the window treatments down to use the napkins on the table…. but I didn't. 😉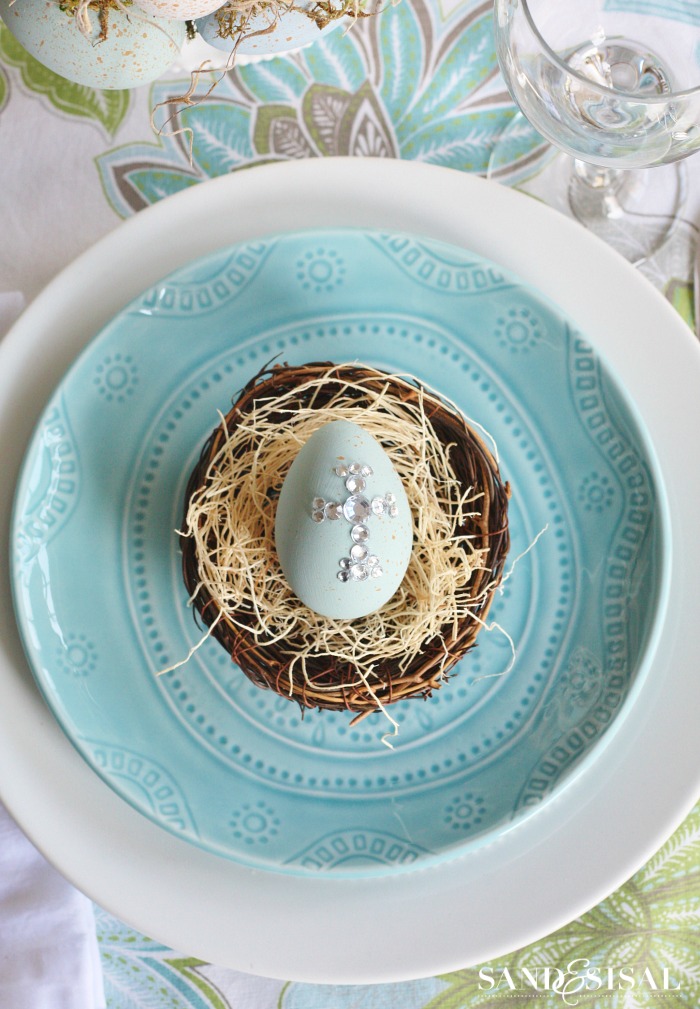 And just one more pic of this gorgeous egg. As I gaze upon it, I can't help but be reminded of what this holiday is truly about.
Easter is a celebration of life,
a new creation,
redemption,
God's immense love for us,
Christ's sacrifice on the cross to die a horrible death,
to save a pathetic soul like mine, 
like yours. 
Of grace given when not deserved.
It's the triumph of good over evil,
of life after death,
the breaking of bondage to sin,
and wiping our slates clean. 
It's a reminder that it's not all about the bunnies and jellybeans.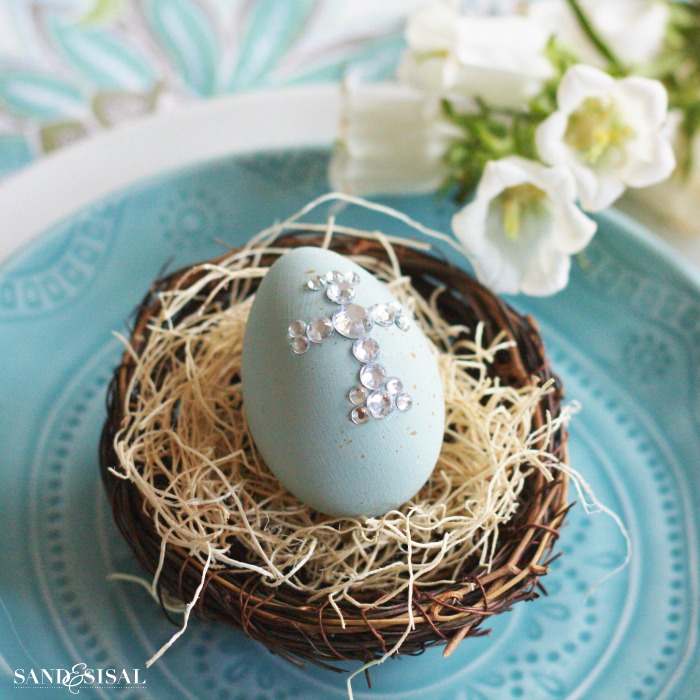 Pretty awesome holiday isn't it?
KIM