The word "no-sew" makes my ears perk up and my heart beat a bit faster! And when the word is referring to window treatments, well then, let's just say you have my full attention! I do know how to sew, but I don't own a sewing machine. I've shared a Few Ways to Fake Window Treatments in the past, but today I am so excited to share with you THE EASIEST NO-SEW WINDOW TREATMENTS EVER!
I'm putting the finishing touches on my office makeover, which I'll share with you next week (click here to see the preview). This makeover involves a new paint color, new furniture, furniture makeovers, new rug, and of course, new window treatments. For the no sew window treatments, I will be using inexpensive cloth napkins, in two different prints from the Threshold collection at Target.  I purchased 4 packs of napkins, each pack contained 4 (20″ x 20″) napkins.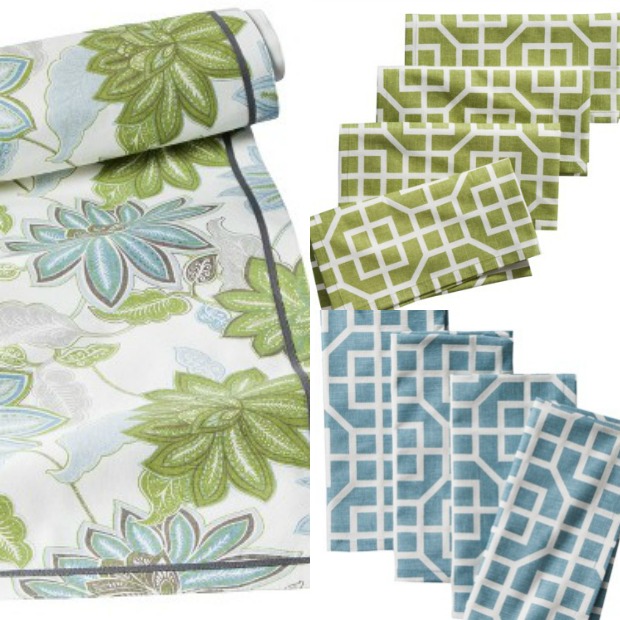 I'm all about spending less without sacrificing beautiful appearance and functionality. If you have ever shopped for window hardware then you know how expensive it can be.  Therefore, I chose to keep my PVC curtain rod and simply add the napkins to it.
To make these Cloth Napkin Window Treatments I recommend using an odd number of napkins. Visually, you want a point to be in the center of your window. Be sure to iron your napkins first and make sure they are free of any wrinkles.
Step 1) Start at the out sides and lay one patterned napkin over the rod.
Step 2) Add a different coordinating patterned napkin over the top of the outer napkins. Adjust evenly.
Step 3) Lay the center napkin over the rod, making sure the point is in the exact center of the window. Adjust accordingly.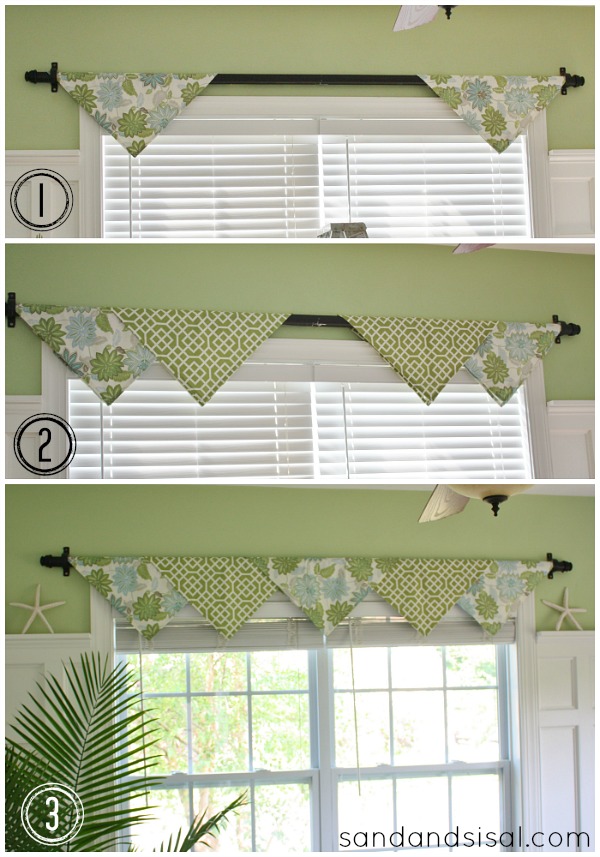 That's all there is to it!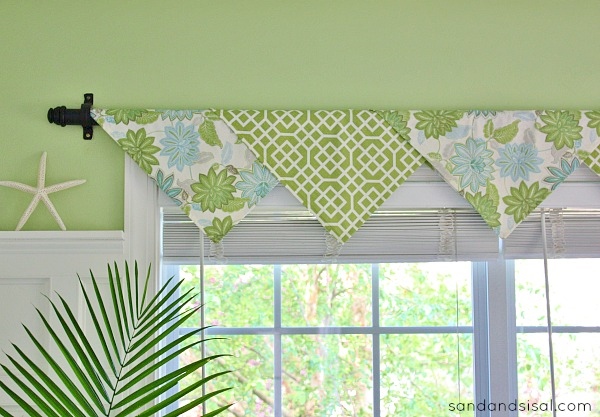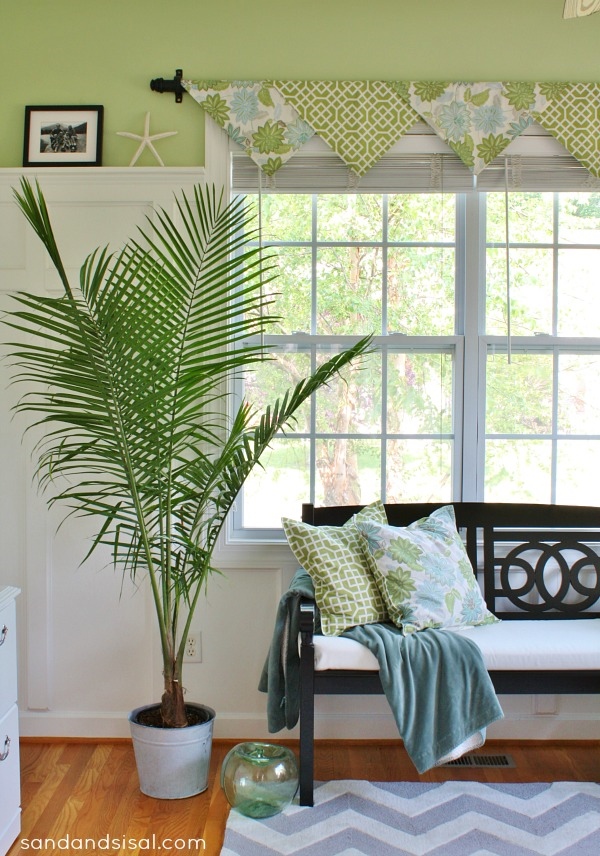 I covered two sets of windows in the room and used a total of 10 napkins. This only cost me less than $40! Not bad at all in my opinion! I used the extra napkins to make pillow covers. (I'll post that tutorial in a few days.)
I love the new fresh and modern vibe the room has now and I especially love the easiest no-sew window treatments ever!  Give them a try!
Happy No-Sewing!
KIM